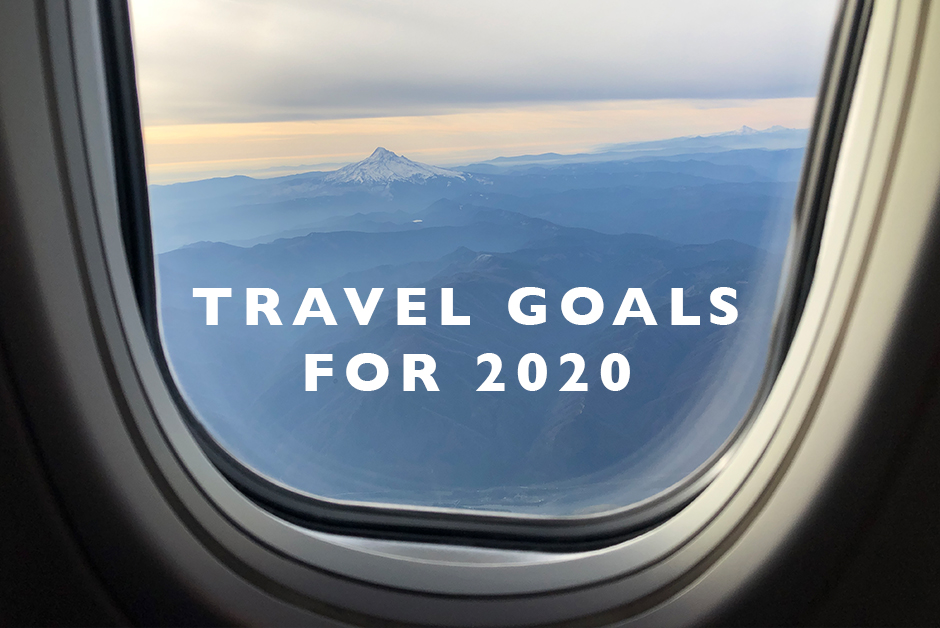 As we embark on a new year, I have a lot of things that I'd like to accomplish this year in 2020.  One of those things is to get back to traveling more and exploring new places around the world this year after a light year on travel in 2019.  I have some grand plans for our travels this year and can't wait to get started!
Here's what I'm hoping to achieve through our travels this coming year in 2020.
Explore deeper in the Western USA.
This coming year I'm really excited about some of the plans we have for exploring deeper in the Western part of the US.  We'll be heading to Las Vegas soon to do a foodie weekend there, something we've wanted to do for a long time.  We'll also be exploring a bunch of the National Parks in this part of the USA in March on a road trip in the South West to see Bryce Canyon, Monument Valley and Zion National Park, something we've wanted to do for a long time to see more of that part of our own country.  I'm really excited to dive deeper in to the US this year, specifically the Western part of the country and really see new areas of the country with our own eyes.
Embrace the Roadtrip.
We'll be doing a decent amount of road trips this year which is a little different for us in terms of how we usually travel.  We'll head to Utah and Arizona in March for our National Parts road trip and we're looking at a potential California coast road trip later in the year.  I'm hoping to embrace that type of travel this year and enjoy everything that driving long distances brings with it!
Be open to new places.
While we'll be visiting some favorite spots this year (like Iceland in May!), one of my goals this year is also to be open to new places that might not have been on my radar previously.  With some family moves this year, I'm hoping to venture out of my comfort zone a little and be flexible to visit spots that come up spontaneously or new places that we'll be visiting family.
Make travel a priority again.
For the past year or so, we've had a lot of other priorities happening in our lives.  We've been renovating our house, prioritizing our careers and our professional lives as well as trying to make more time for seeing family.  This year though, I'd like to move travel up to the top of that list again and get back into it a little more than we have been.  I've really realized that I miss that part of our life and we'll be making some changes this year in our personal lives to make travel a priority again and I'm so excited about all that's to come this year!