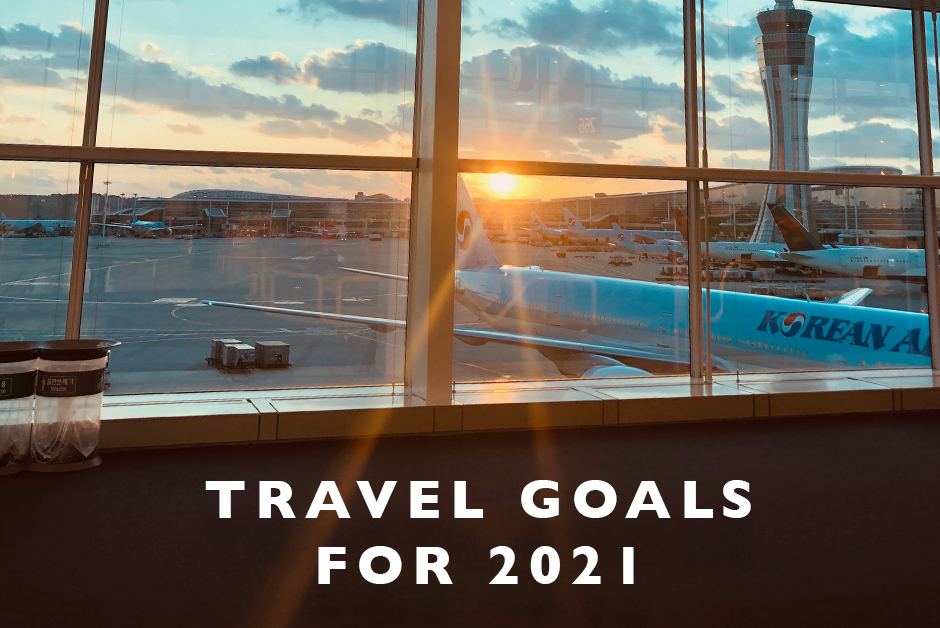 I usually start the year with my travel goals for the new year ahead, high hopes and things I'd like to accomplish when it comes to travel.  After 2020 though, this year will look a lot different in terms of travel.  I'm not entirely sure what trips we'll take this year as we have none planned at the moment, not sure where we'll go or what we'll see so my travel goals for 2021 are more open-ended.  My hopes for travel this year are more broad, evolved from where I was at this point last year and didn't know what we were in for in 2020.  So as we head into 2021, here is where I hope travel takes me this year and my travel goals for wherever I end up in the coming year.
Jump at Last Minute Opportunities
Personally, I think travel will still fluctuate in 2021 and we won't be able to plan as far ahead as we were used to in years prior to 2020 and the pandemic.  After 2020, I think travel will need to be a little bit more last minute so I'm hoping to embrace those last minute opportunities that come up and just go for it on a whim if possible and safe.
Be Open to Different Types of Destinations
Many of the big trips I had somewhat planned in my head for the coming years were all to countries that I don't think will be recovered from the pandemic in the near future so I'll be trying to keep an open mind to different types of destinations in the coming year.  I'll be looking at places that are more secluded, less crowded and have good medical care if the need would arise.
Be More Empathetic to Local Customs
It dawned on me earlier this year as we started wearing masks in the US how it must have felt when I was traveling through Asia, in countries that are used to wearing masks daily, and not having one on my own face.  Honestly, I look back and cringe that I didn't wear masks in Japan for example, but now that I understand the significance in my own life and culture, I want to go forward being more empathetic to local customs and do a better job of fitting in with local traditions.
Be Thankful for Whatever Travel I Get to Do
After all of our trips got canceled in 2020, I'm hoping that this year, as we do eventually get back to traveling that wherever I get to go and whatever I get to do, that I really don't take it for granted.  Travel is such a huge blessing in my life and I hope to really embrace it for what it is and be grateful for it.