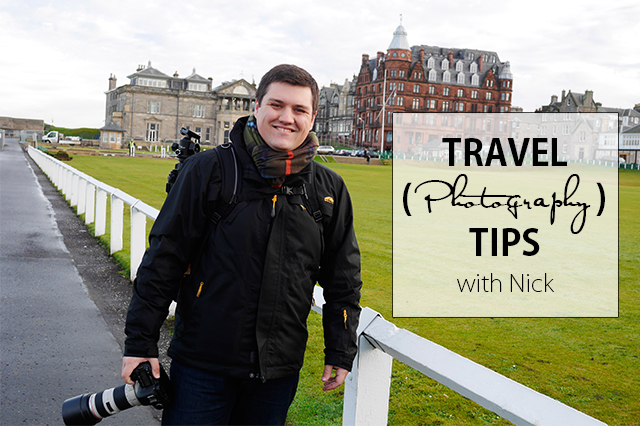 Most of you are aware by now that the majority of photos on these pages are by my husband Nick who has a wonderful eye for creating gorgeous images. And in my new monthly series, Nick is back guest posting today, offering tips and tricks he's picked up over the years through our travels. From some of his favorite lenses to travel with to how he gets the shots he does and so much more, so welcome to the next installment of Travel (Photography) Tips!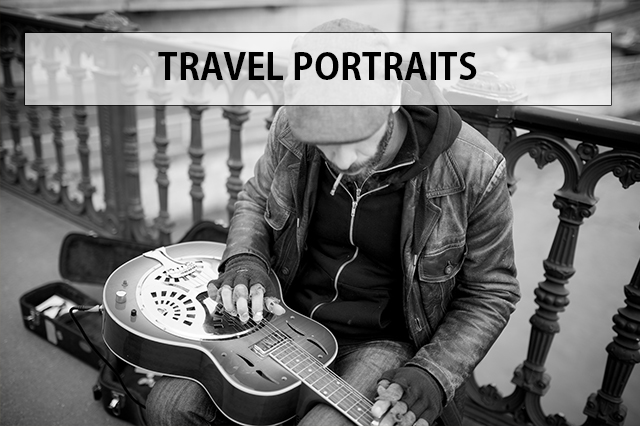 Most of the images I share from my travels tend to be landscape, architecture, and detail shots. Even though these are all great subjects to shoot and share, I always make it a point to photograph people as well. It could be portraits of me and my travel companions as we enjoy our time abroad, or portraits of the people we come across and meet along our journey. The images of the people you meet can shed a lot of insight into the culture and customs of the places you visit. Images of your yourself and travel companions always make great keepsakes and memories.
Below are a few tips to hopefully help you capture better portraits while you travel!
Don't Forget Portraits of Yourself
Usually when traveling in a group there is at least one "designated" photographer snapping photos of the great sites and experiences. The problem with this is that your designated camera person is a lot of times forgotten when it comes to pictures of themselves included in the images.
I try to take a lot of images of both Casey and myself together to commemorate a unique location or memory. To do this I will prop up my camera on a tripod or something that will hold it in place. I then use the self timer feature on my camera to take a photo 10 seconds after I click the button. This gives me plenty of time to run back to Casey or our travel group and include everyone together. This is built into almost all dedicated cameras systems. If you are using a mobile phone, some phones have the timer built in and ready to go; others you may have to download an app that gives you this functionality.
Along with my previous tip, I usually travel with a small travel tripod. I like to use the Joby Gorilla Pod because I can roll it up to fit in my camera bag. I can then wrap it around poles, branches, statues, etc. to setup my camera for a quick group portrait. If you want a more standard tripod to use, MeFoto has a number of small tripods that fold down to a really compact size.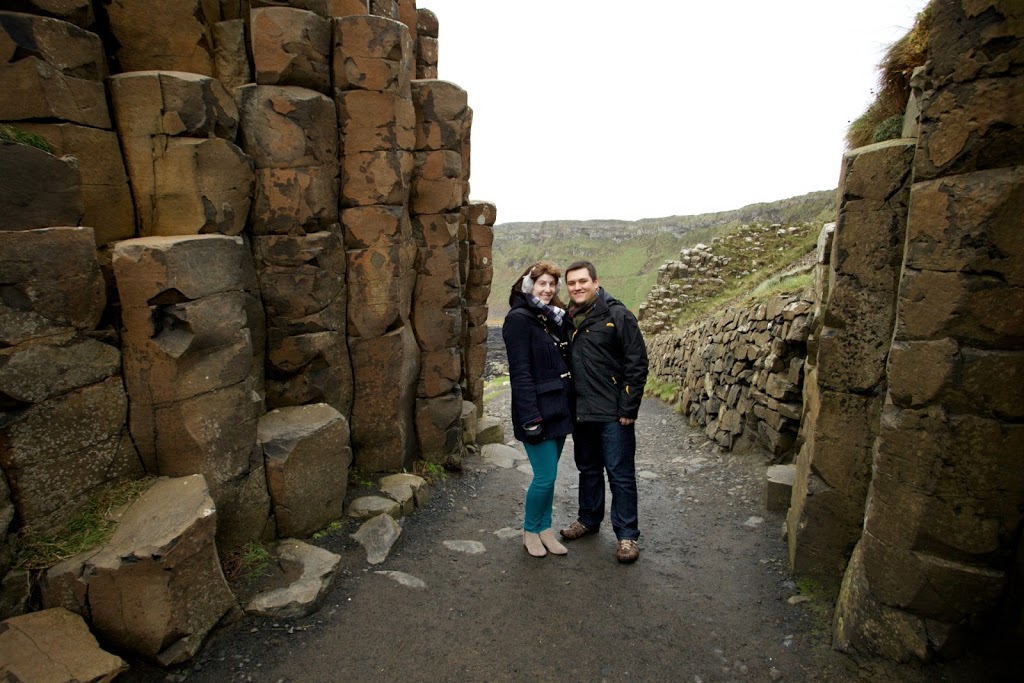 Taken at Giant's Causeway in Northern Ireland.
Get Closer to Connect With Your Subject
One mistake many people make when they are taking portraits of people is they don't get close enough to the subject. The person in the image is only a small speck in a larger scene. To really emphasize the person you need to get closer. Let your subject stand out by filling the frame with them.
You can do this a couple of different ways. One way is to simply MOVE. Take a few steps closer to the person and snap away. The closer a person is to the camera the easier it is for the viewer of your images to connect with your subject on an emotional level.
What if you don't want to disturb your subject? They are going about their work and you want capture a portrait of them as they are with no influence? For this, if your camera can zoom in then use the zoom to get a tighter perspective. Because of the physics behind a zoom lens, the image has a more compressed look that is oftentimes more flattering to a subject.
I like to zoom with my feet first and my lens second. Moving with your feet typically will give your more emotional connection than the zoom will.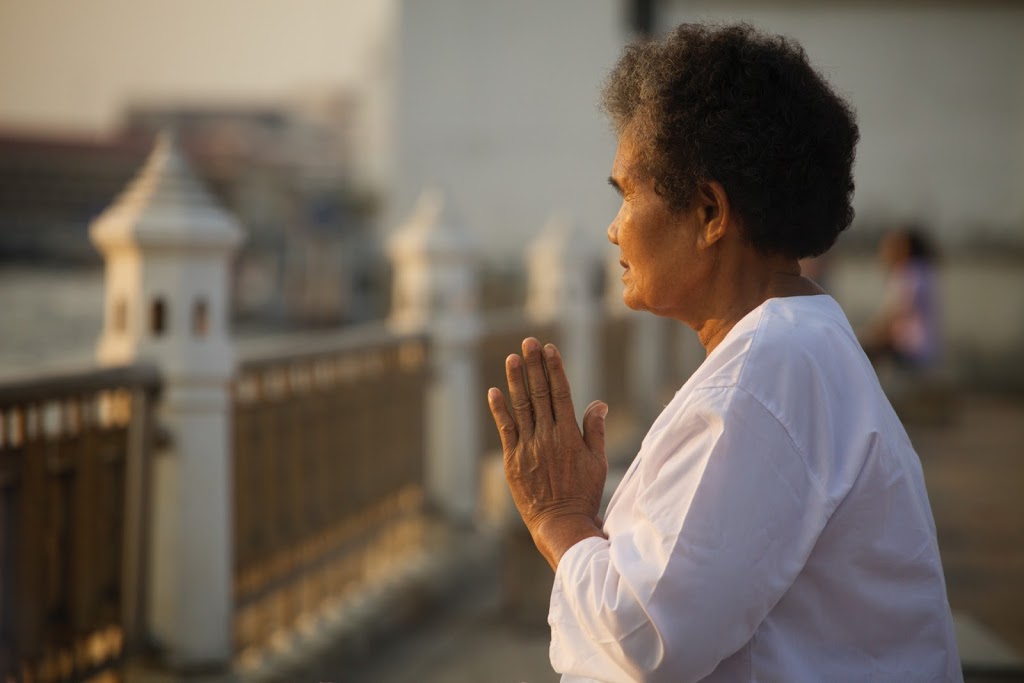 Taken in Bangkok, Thailand.
Keep the Background Simple
Portraits are about connecting with your subject and too much "noise" in your image will dilute its impact. Keep an eye on the background, if you have a bunch of random junk behind your subject, it's distracting. Look for ways to take out as much useless distraction as you can. Simply by moving a couple feet to the side, you might be able to eliminate some clutter from the scene. After you take the photo make sure to take a quick peak at it on the back of the camera. I can't tell you how many times I'm taking a photo of a beautiful scene and realize there is a pole sticking out of a persons head. Or garbage cans in the corner. Your brain does an amazing job focusing on the beauty and it ignores some of the clutter, only to discover it after the photo was taken!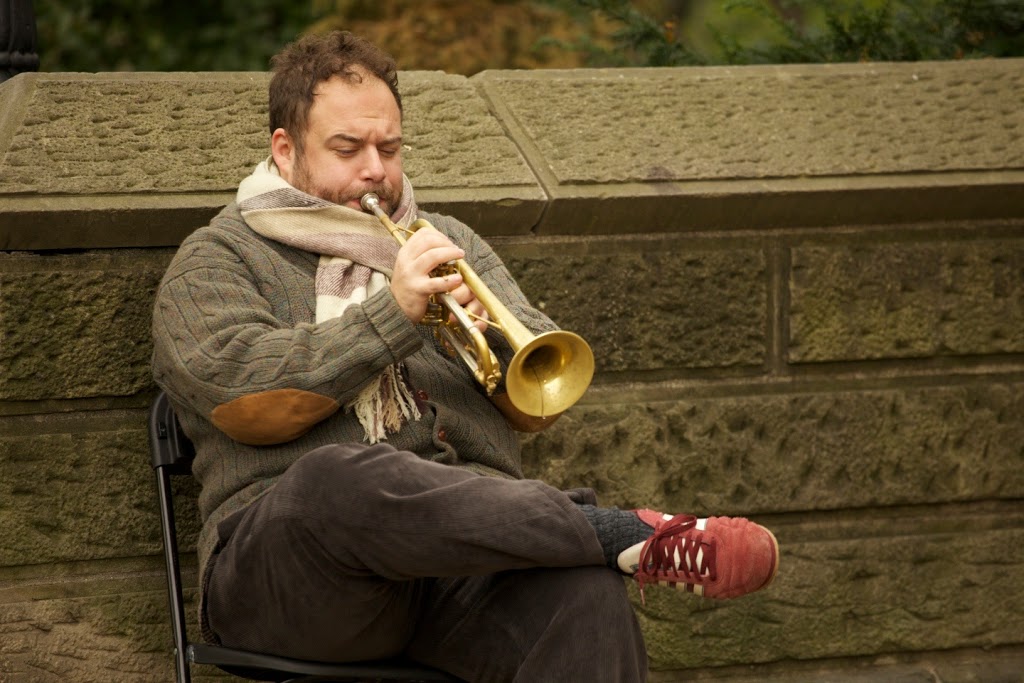 Taken in Central Park, New York City.
Use Shade
A lot of travel happens in the middle of the day and harsh light at noon is ugly and unflattering. When I'm out during the middle of a bright day, I try to find shade to take my portraits. Shade means the light is diffused and reflected into the scene. This typically means the light is softer and more flattering to your subject. Your subject also won't be straining their eyes which will reduce squinting. When I'm walking around during a travel day, I always try to keep an eye open for area with great light. I remember in Marrakech passing numerous alley ways with gorgeous shaded light. The light could be reflecting off of a warm colored wall, this reflected light will pick up some of the color from the surroundings and is very flattering to a person's skin.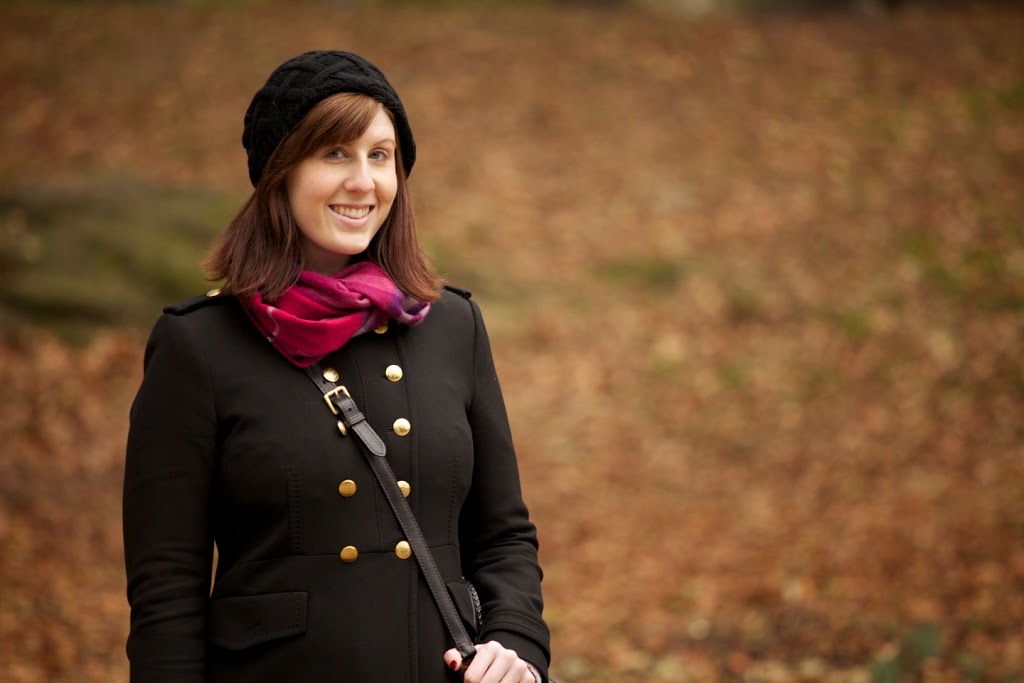 Taken in Central Park, New York City.
Respect your subjects
No matter where you go or who you take photos of, it's always good to remember to respect your subjects. Make sure they feel comfortable with you and you them. So many times I see photographers who get so involved in the act of taking a photo they forget to actually communicate and connect with their portrait subjects. If a person is uncomfortable, then it will show in the resulting images.

If I'm traveling and see a scene of people I want to photograph, I always try to be a thoughtful as I can. If anyone looks at me weird I try to stop and show them I am just there taking photos and harmless. I don't want to make them feel uncomfortable. I'm a guest and have to show my respect to the people in their own space. I don't promote taking photos of people when they don't feel comfortable with it. It's not worth being a bad human being to get a good photo.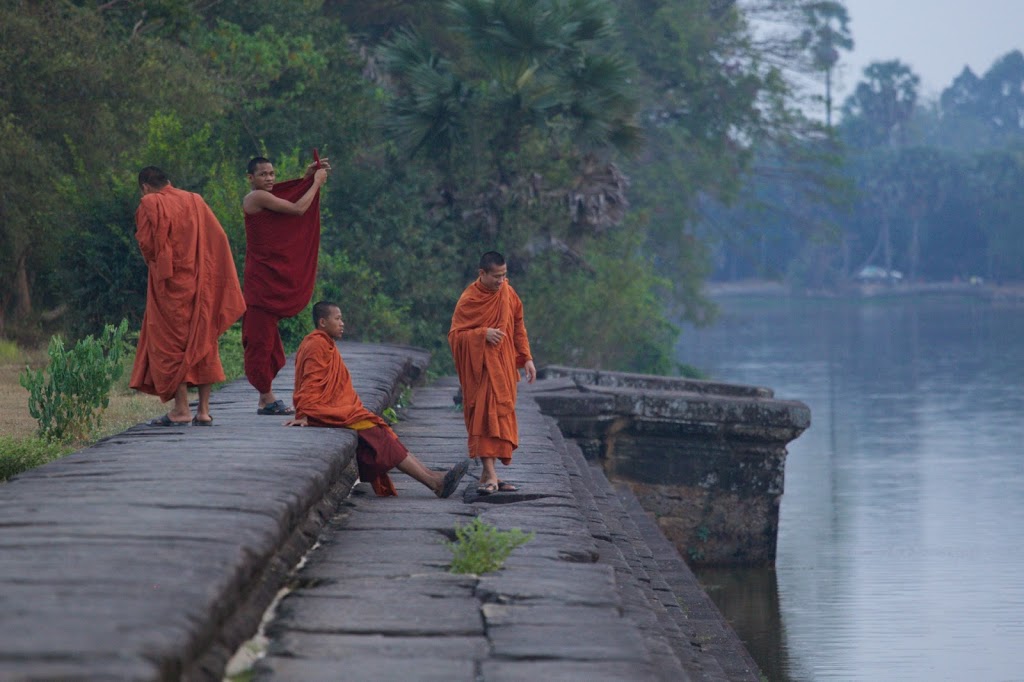 Taken in Angkor Wat, Cambodia.