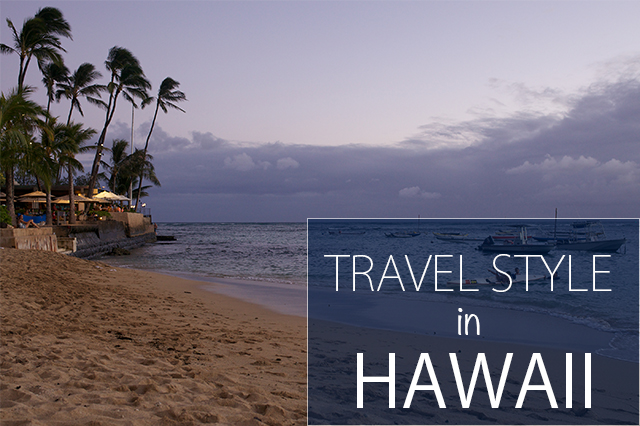 More Travel Style posts for more destinations!
In another installment of my Travel Style posts, I thought we should hit on Hawaii.
I go to the Islands often enough that I've sort of gotten good at simple but appropriate clothes to wear while I'm there.  I'm often going from work meetings to lunches near the beach, so it's important to be both conservative for work and comfortable for other occasions.
I live in dresses in Hawaii and did when I lived there as well.  It's very easy to throw on a dress that works for both work occasions and personal ones and you have a whole outfit.
I always try to find dresses with short sleeves and hemlines that aren't too short to meet both needs.
I also like to stick with linen and silk fabrics as they tend to look nice and polished but also are cool in the Hawaii heat and humidity.
For shoes, I live in my gladiator sandals that are both practical and dress up even casual dresses.
And for purse, I carried my new light pink Kate Spade purse everywhere as it's great to travel with.
Here are a few of the outfits I wore on this last trip to Hawaii.