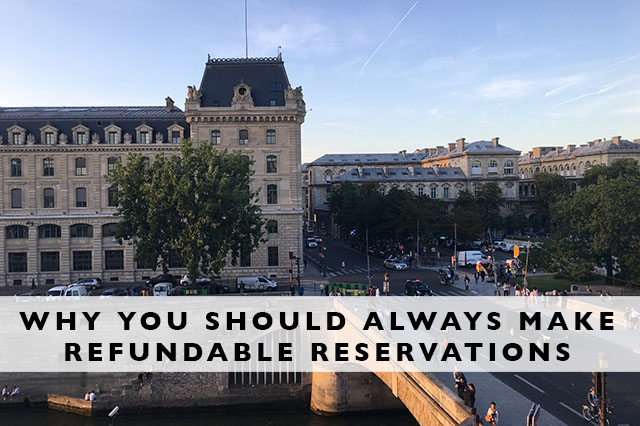 A week before we were due to head to Provence, via a day stopover in London, I got a text message from Norwegian Air who we were flying from Los Angeles to London Gatwick.  The text message said that the flight was overbooked and they were looking for volunteers to switch flights and get compensated 400 euros each for the switch.  Without knowing if I was up for changing my flight or not, I called the hotline number they gave to see what was going on and what the situation was for the overbooking.  Long story short, they had to use a different aircraft resulting in the flight being oversold by 40 people.  40!  That's a ton of people who's travel plans would be altered.
So I asked what the other options were, considering what the chaos would be like dealing with a flight oversold by that many at LAX the following week and considering how short this trip was, I didn't want to have our flight canceled or such resulting in lost time on the ground in Europe.  The only option they had was a direct flight from LAX to Barcelona, which would get us in to Barcelona about the same time we would have arrived in London.  I jumped at the option, considering in exchange the hassle, we'd be getting 400 euros per person.
And while I was a little bummed not to get to go through London, we love Barcelona as well so the change wasn't so bad.  But here in lies the rub, thankfully I had booked a hotel in London that had free cancelation and a rental car in Marseille, France the following day that I could cancel.  If not, I would have been out hundreds of dollars due to this last minute change.  All in all, the only thing I couldn't cancel was our flight from London to Marseille on British Airways, however their flight attendants were due to strike that week so ultimately who knows how that would have turned out and we had actually booked that on points, paying $0 so it wasn't a big deal.
After a couple hours frantically rebooking and canceling London reservations, we only ended up spending an extra $250 to fly from Barcelona to Nice, which from the $850 we got in compensation from Norwegian, still left money in our pockets.
The moral of this story: ALWAYS book hotels and rental cars that can be canceled.  Even if you have to pay a little more, I've had so many instances that it's paid for itself ten-fold to be able to cancel if needed without paying a charge or forfeiting your money.  And while the city change was kind of a last minute issue and took a good deal of an afternoon to work out, it ended up being a fun change in the end and an evening we spent drinking sangria and eating all the croquetas I could get my hands on!