I'm headed to Hawaii today for a few days for some work projects and meetings, but while I'm flying across the Pacific, I thought I'd return to my Travel Tips series with a post on traveling around 
Europe by train.
One thing I feel like the US, especially the West Coast is missing out on, are trains.
While we have Amtrak on the West Coast, it's not convenient, it takes forever to get places and is hardly ever on time.
In Europe, that is the complete opposite (for the most part).
Whether you're traveling between countries, cities or just from the airport into downtown,
Europe has nailed train travel.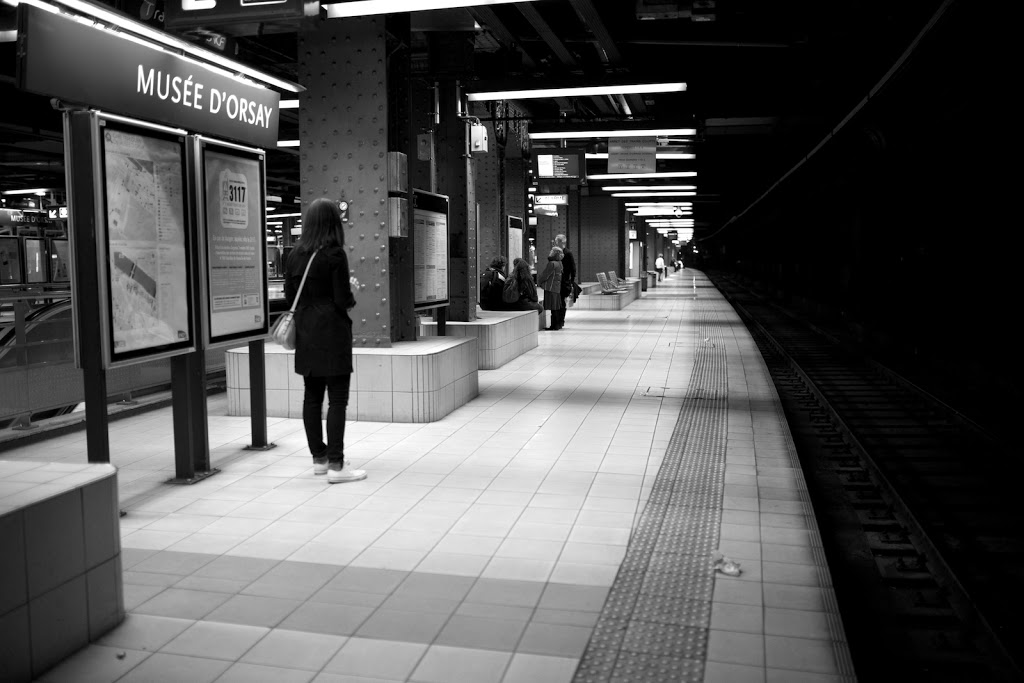 Waiting for the RER line to Versailles from Paris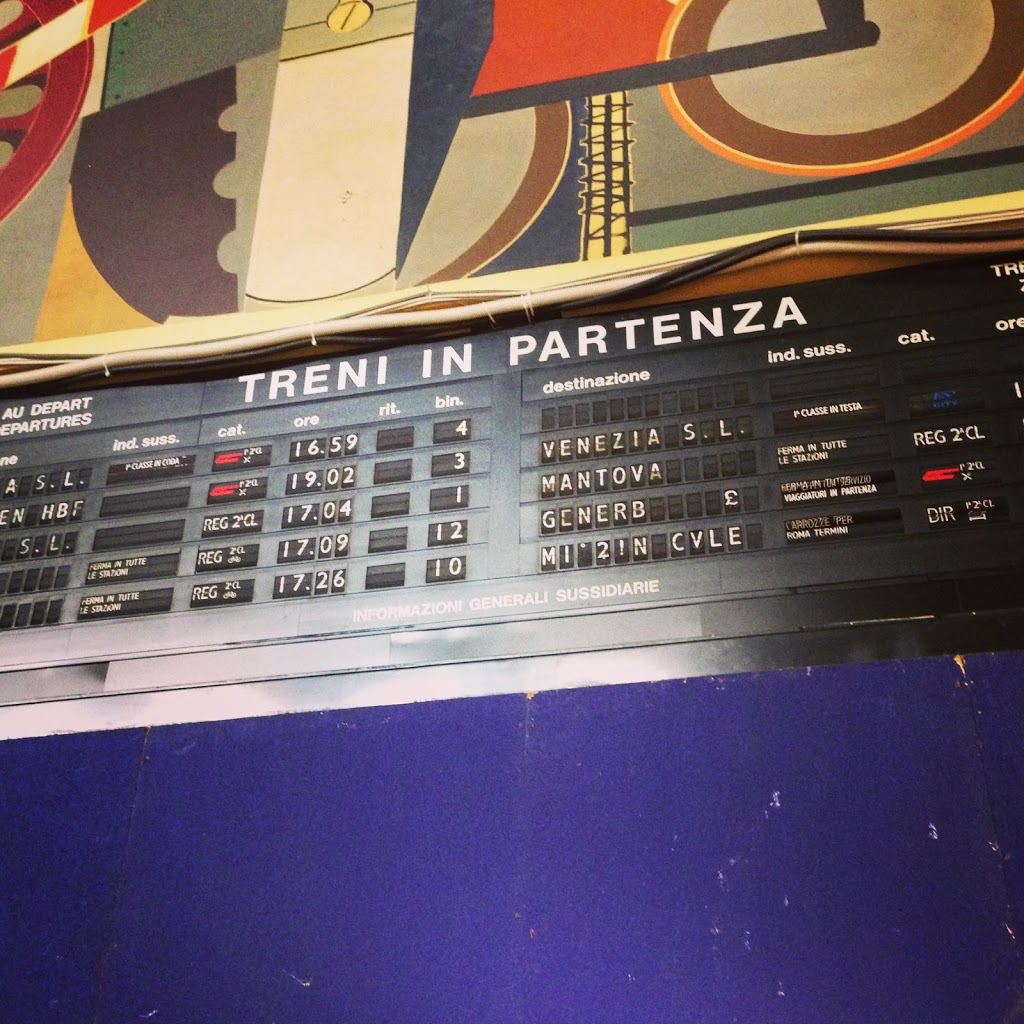 Departure board in Verona, Italy
Nick and I do a lot of train travel in Europe whenever it's possible.
To start, we always take the trains in from the airports (which most major European cities I've been to have some sort of train/tram into the city centre).
Paris and London are especially great at this for both of their major airports.
Charles de Gaulle is so easy to jump on the RER and head straight into Paris, and Orly (Paris' smaller airport) has a great link up tram with the RER.
Heathrow and Gatwick both have trains from major train stations in central London
that are fantastic as well.
These options are inexpensive and you beat all the traffic into the city,
totally worth it.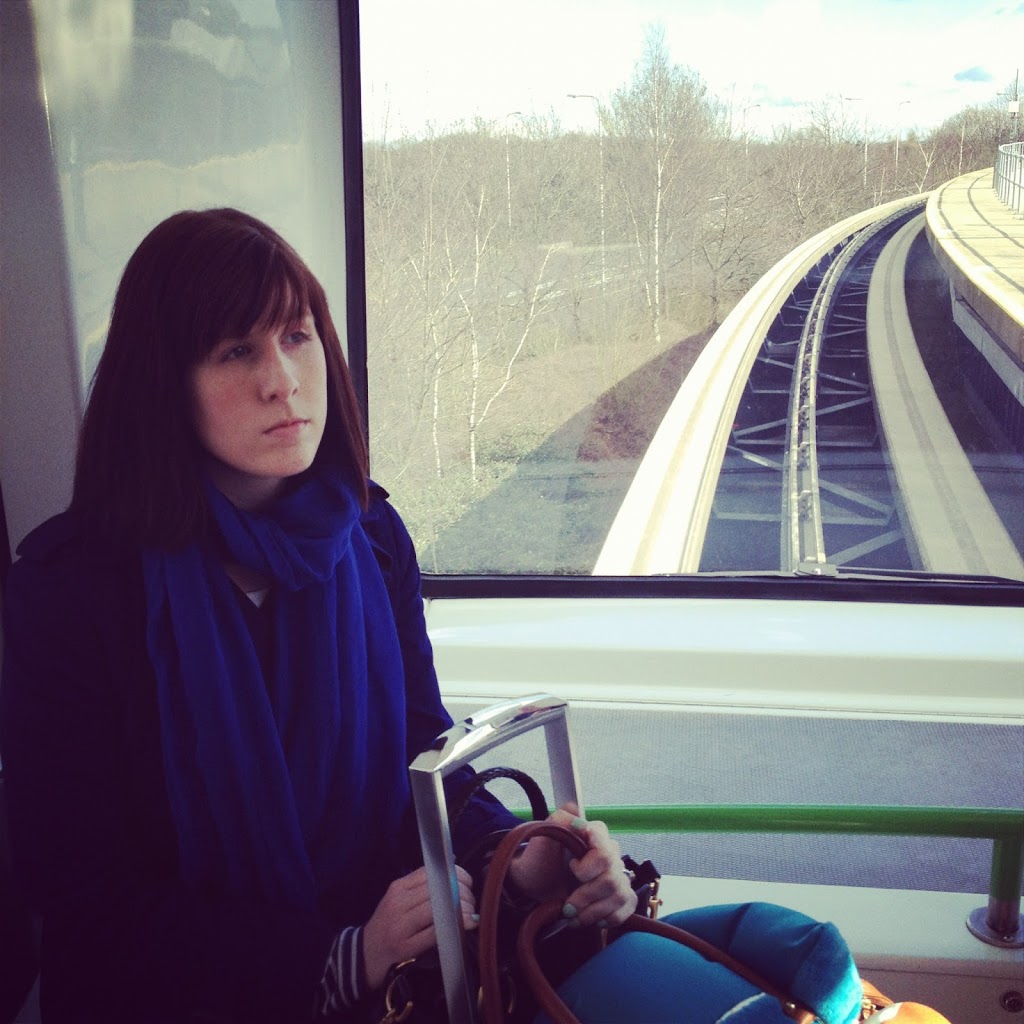 Riding the Gatwick Express from London Victoria Station
As far as traveling longer distances, between cities and between countries, it's just as easy.
We've done train travel between:
Milan to Verona – Italy
Milan to Nice – Italy to France
Nice to Monte Carlo – France to Monaco
Paris to Versailles – France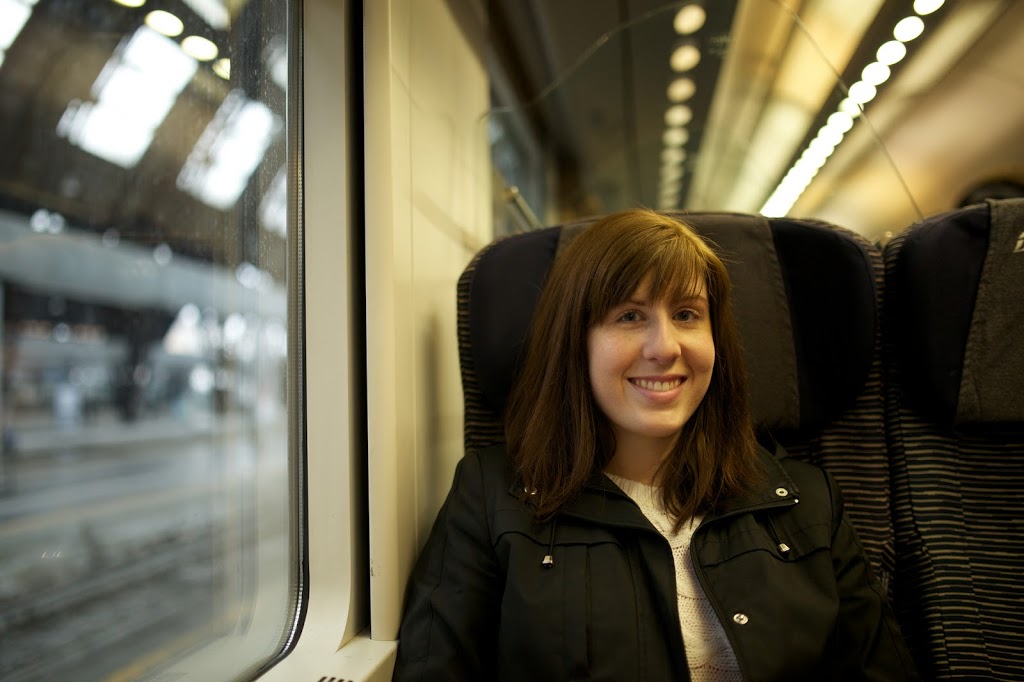 On the train from Milan to Verona in Italy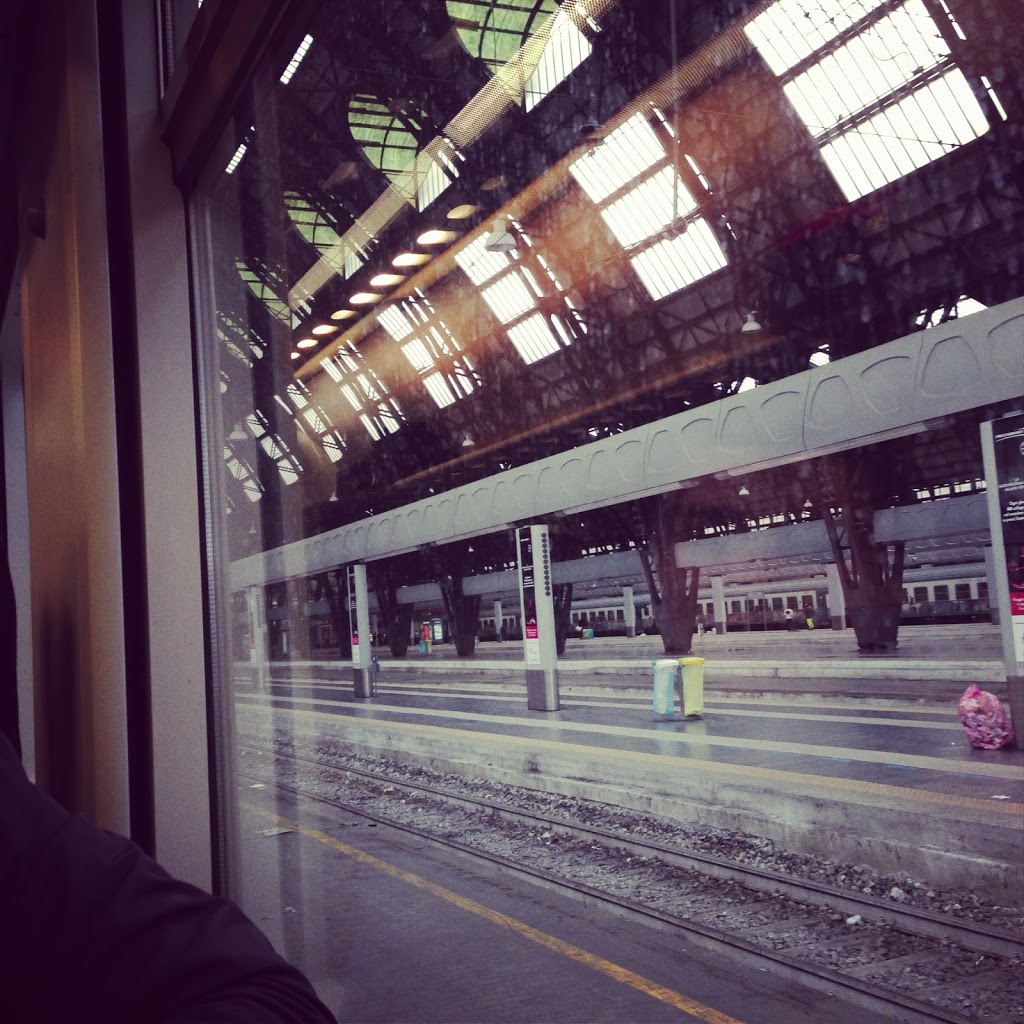 Milan's Central Train Station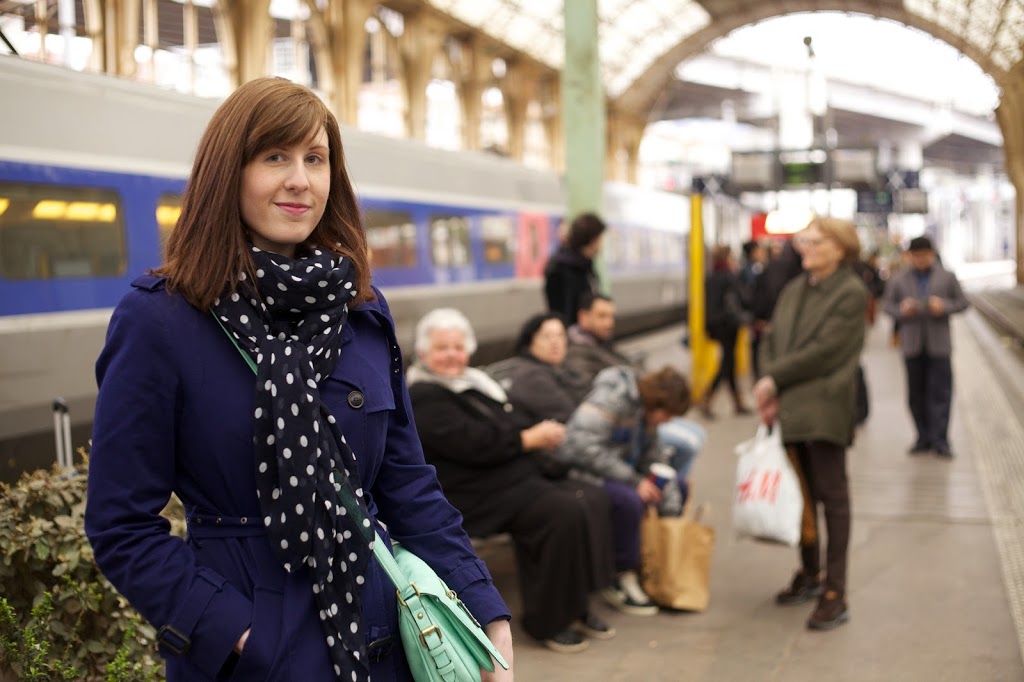 Waiting for our train from Nice, France to Monte Carlo
Whether the train ride is 35 minutes or 5 hours or more, trains can
offer many things that plane travel can't.
On a train, you have a much larger seat for a much less expensive cost.
On a train you can work on your computer, be on the internet or on your phone, all of which are difficult on airplanes.
It also most of the time offers beautiful scenery throughout the course of your trip.
Obviously, it depends on the distance being traveled and what your other travel options are, whether car or plane.  But for so much of Europe, hopping on a train can be quite a fun and worthwhile experience.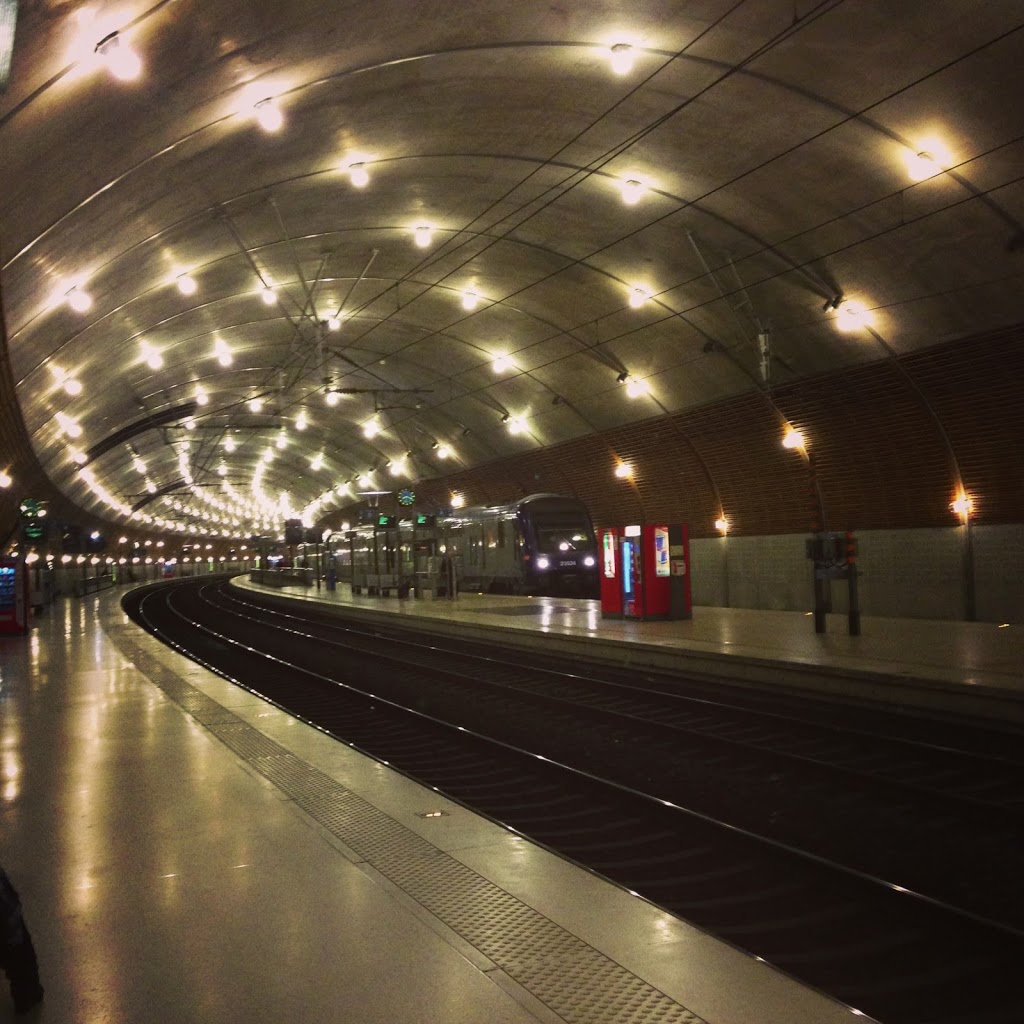 Monte Carlo's train station
Some tips though for your next European railway excursion:
-For longer trips, book your ticket ahead of time online through a service like RailEurope
-For shorter trips (day trips and such), it's sometimes easier to just buy your ticket the day of at the station so you have more flexibility and often, many online ticket purchases can't be changed if you need to grab a different train
-For long trips, I'd highly recommend paying a little extra for a first class cabin.  
It's not really that much more and so comfortable.
-Travel light.  Don't have a ton of huge bags as they are hard to manage on the train.
Bon voyage!