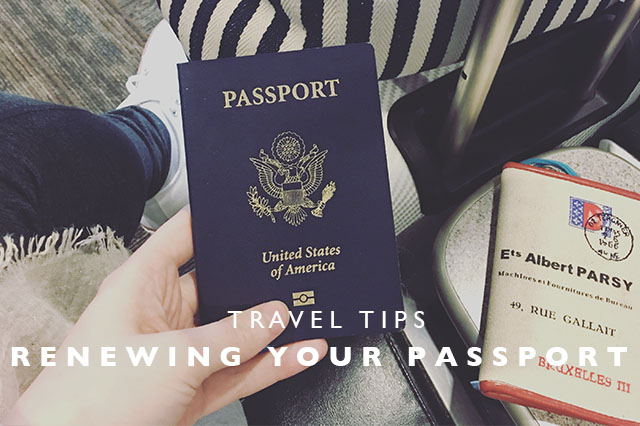 Nick and I just renewed our passports, not out of them being expired but because we ran out of pages.  So in order to get this done before our next international trip in September, I recently renewed ours and expedited the renewal process.  In case any of you need to renew your passports soon, I wanted to walk all of you through the steps since it's so fresh in my mind as it's something many of my readers, I'm sure will need to do in the near future.
And as a special treat, and hopefully there will be more of these to come, I'm also including a video tutorial with lots more information than I mention below.  The video is embedded here as well as on my brand new YouTube Channel… so to keep up to date and for more access to future Travel Tips videos, be sure to subscribe for updates!

So you need to renew your passport, here are the steps to follow:
1. Download the form to fill out online.
2. Decide what size book you want and check the option at the top of page 1.
3. Have passport photos taken.
4. Decide how long it will take – do you need to expedite it?
5.  Choose which type of shipping you need.
6.  Write a check -include expedite fee in the amount.
7.  Send your forms filled out, with photo, check and old passport through USPS registered mail with tracking.
Be sure to watch the video above for way more detailed information on these steps above!
What do you guys think of Travel Tips videos?  I'd love to hear your feedback in the comments!