While the majority of my travel experiences have been hassle free, I've definitely had my fair share of long delays and canceled flights.
A couple years ago when we flew to Rome we ran into every single possible obstacle that could have happened. That whole situation really made me thankful for every flight that ever leaves on time and gets you to your destination. We had a nightmare situation that trip: airport strike, broken engine, stranded for the night in Toronto, no phone service in Canada, 2 hours of sleep,
flights rescheduled and then delayed again.
It seriously was 24 hours of hell.
Long story short, it really gave me the experience that I think I needed though, to know how to handle situations like that better in the future. Here are some tips and things you can do to stay on a situation like this if your flight gets canceled or majorly delayed.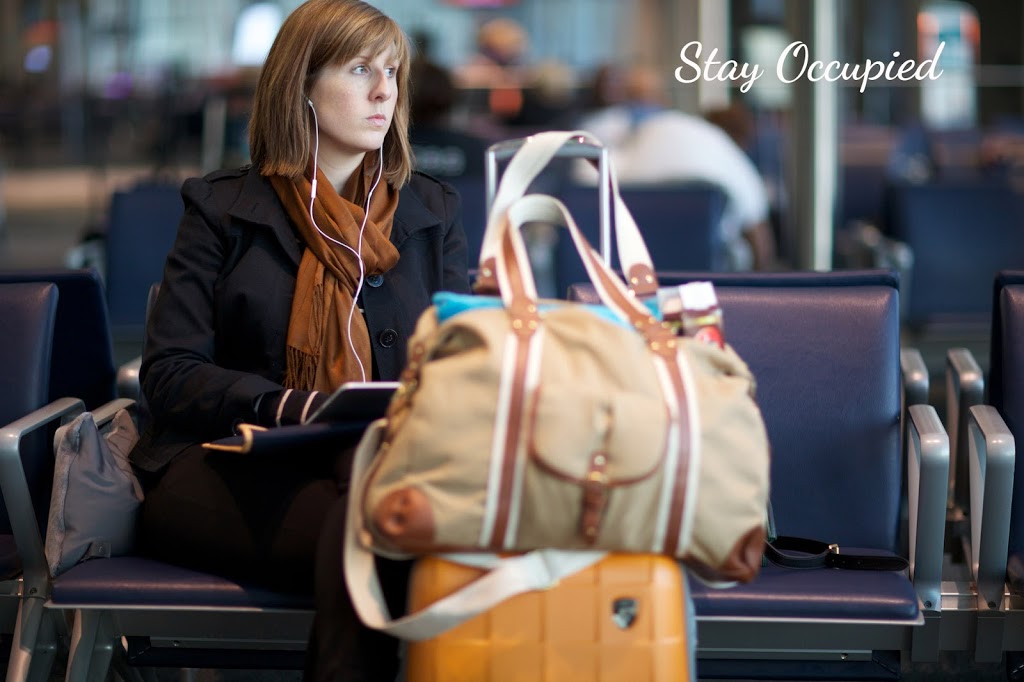 This is easier said than done, but it's important to keep yourself occupied. Take walks around the terminal or watch a movie while you wait. It will make the time go by faster than just sitting doing nothing.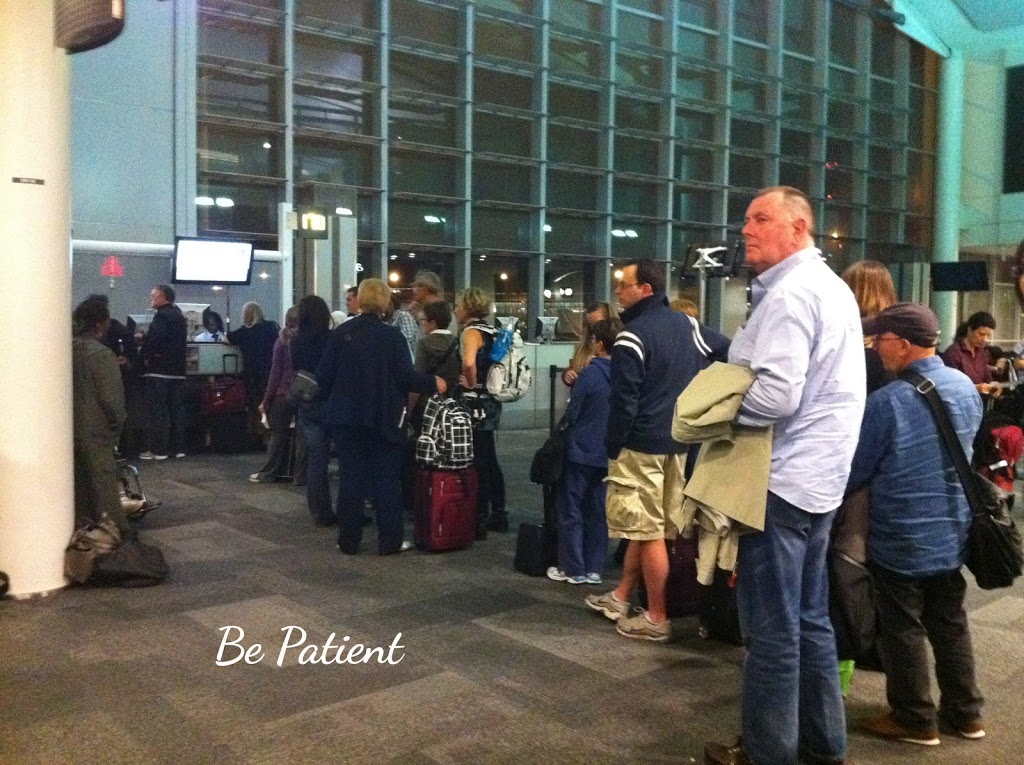 This was the view we had when they finally unloaded us off our plane after sitting on it for 4 hours on the tarmac to try to get all of us hotel reservations. We were tired, hungry, annoyed and majorly frustrated, and while it's easy to lose your cool, everyone's feeling the same way. It's important to stay calm and be patient.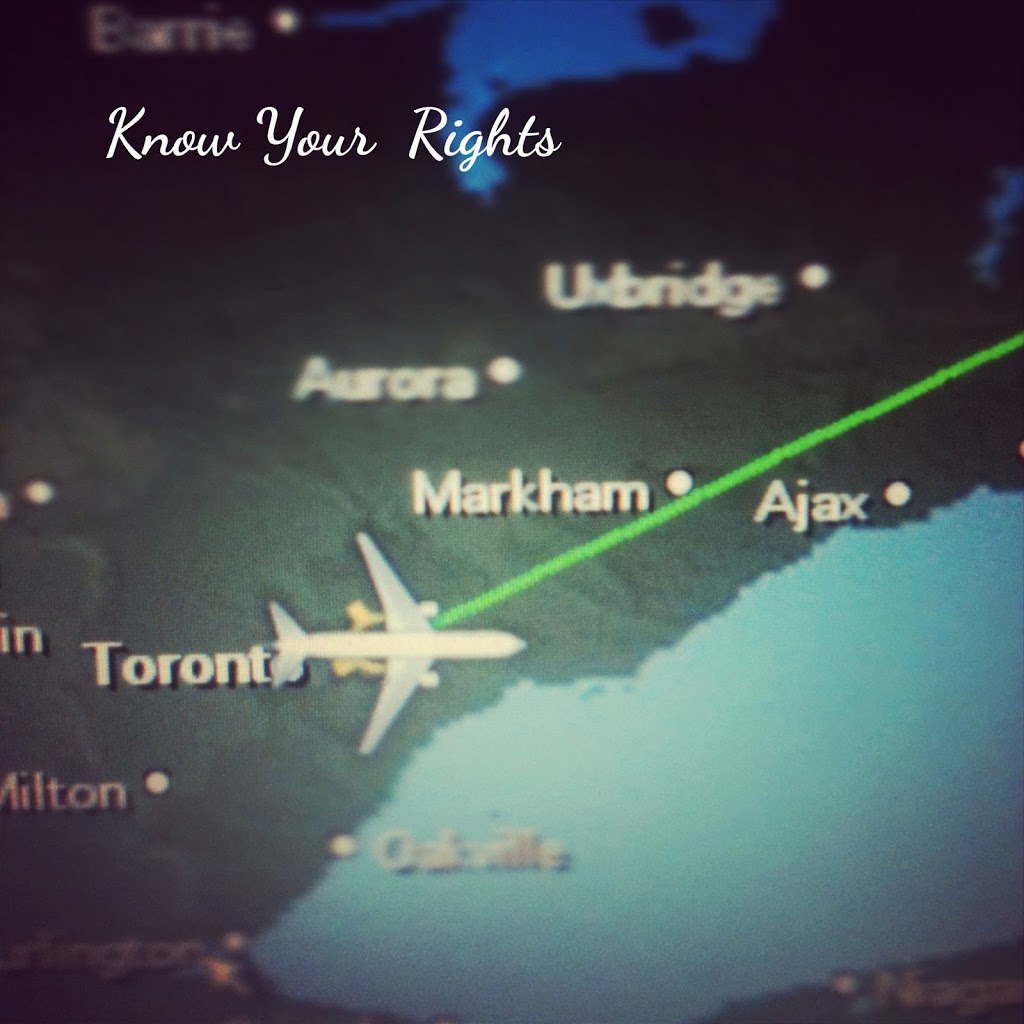 As mentioned above, on this particular flight we sat on the tarmac for over 4 hours while they tried to fix our broken engine (yea I know, comforting right?!). The whole time we stared at this screen just thinking why the heck are we still in Toronto!? We were never served water or food or anything during this whole time & afterwards I did the research that had that happened in the US, we would have been able to get major compensation but because we happened to go through Canada, not so. Know your rights when flying and what the airlines owe you when you're stranded or delayed depending on the country you're in.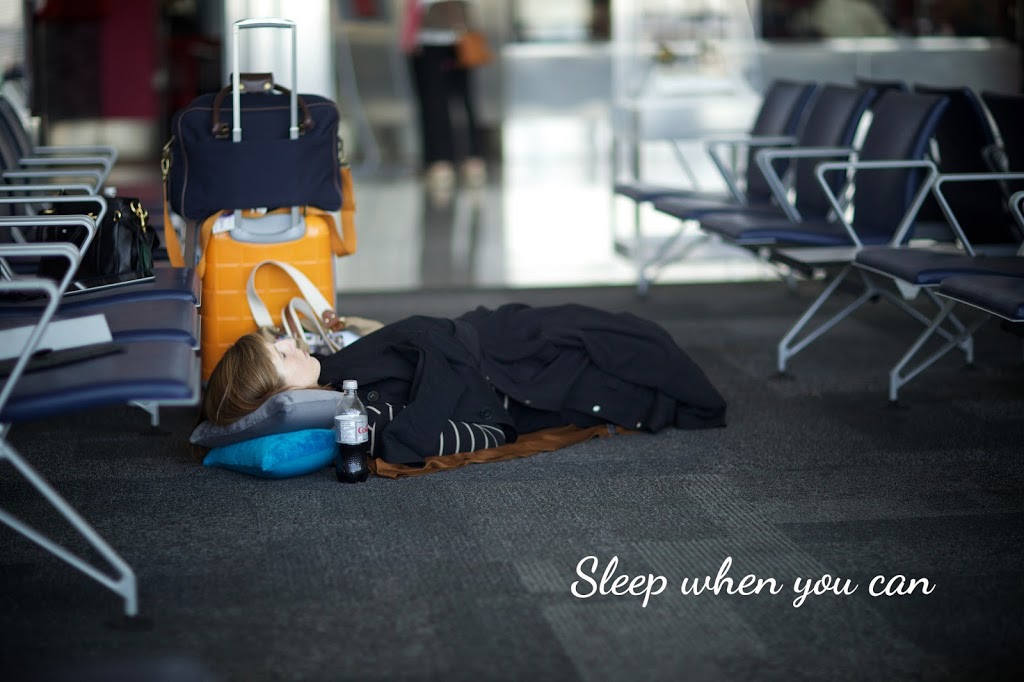 We ended up getting only about 2 hours of sleep the night our flight was finally canceled and we all unloaded the plane, then had to wait in long lines to get hotel reservations. By the time we got to the hotel, we slept for 2 hours and then had to get up again to go back to the airport for our flight the next day which then ended up being majorly delayed again. It's important though to sleep when you can, even if that means you make an impromptu bed on the airport floor like I did. Sleep will help you stay healthy and not be so overwhelmed with the whole situation.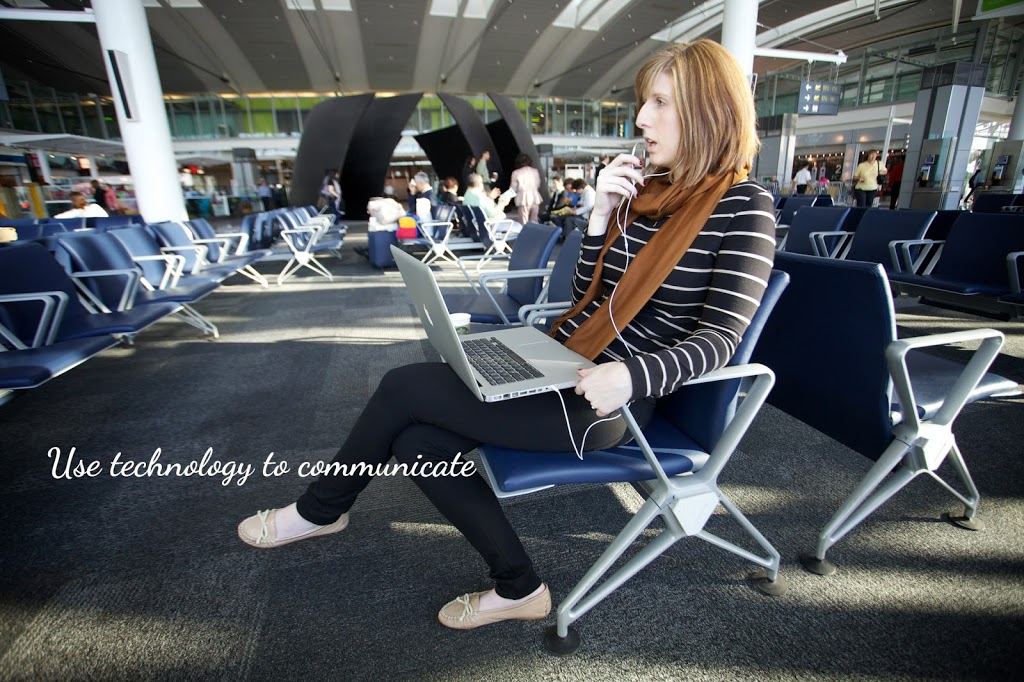 Because our phones were off to avoid charges since we were out of the US, we took full advantage of technology to not only communicate with our families and let them know the situation but it's also a great way to communicate with the airlines and check flight status. We use Google Talk anywhere out of the US on our ipads or computers to call any landline or cell number based in the US. It's a great app that works just like a normal phone number but with no charges.
A couple other tips to remember if you find yourself in this situation:
-If domestic flight customer service numbers are busy because so many people are trying to call with stranded flights, call the international numbers. They can still help you and you'll get through quicker.
-Take advantage of your loyalty programs. Many loyalty programs or credit cards have dedicated customer service numbers that will get you better service than the generic ones.
-Always bring a change of clothes and toiletries in your carry-on. Many people throughout this ordeal didn't even have a toothbrush in their carry-ons and that's the worst to not only be stranded but without any of your necessities.
-Be prepared for anything.
Anymore, you really never know what to expect when traveling and anything could happen. It's helpful to have a backup plan in your mind when you do long distance traveling, just in case!