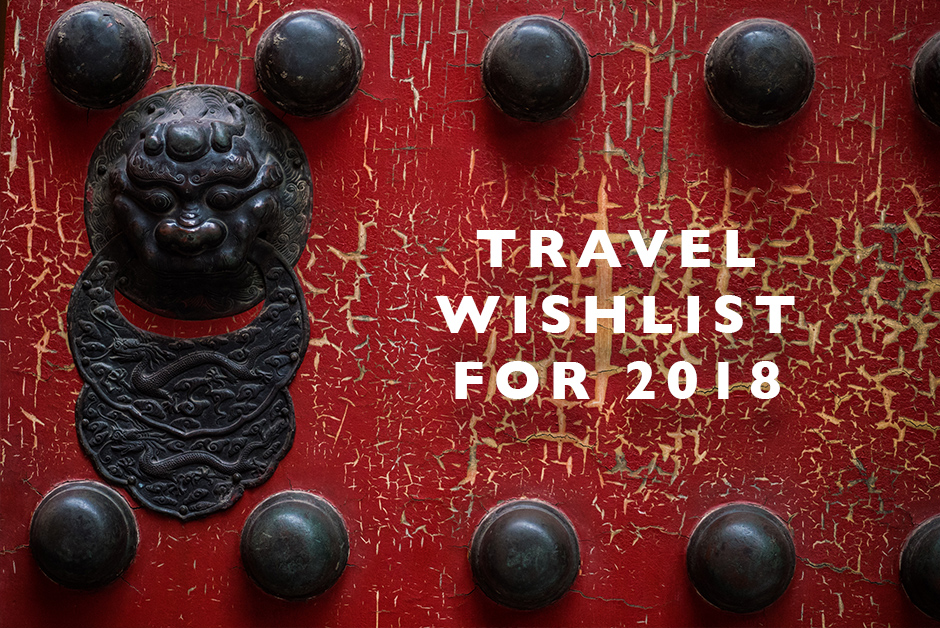 Every year, I have a few spots around the world that end up on my wishlist for the time being and while that list changes often, I love putting a few down on "paper" at the beginning of the year so that I can come back to it later when we're looking for a location to travel to.  Some we have plans already to head to and others are on the back-burner, but either way, these are some of my locations for my travel wishlist for 2018!
Hong Kong
I've wanted to get to Hong Kong for years now and it's just never quite worked with our travel schedule so when it worked out for our Spring trip this year, I was super excited.  I want to explore the city and eat all the street food I can find!
The Wizarding World of Harry Potter
We've wanted to escape for a weekend to the Wizarding World of Harry Potter in LA at Universal Studios for so long and I'm hoping we can make it work this year.  I can't wait to stroll around and enjoy the Harry Potter world for a little escape!
A Birthday Escape in October
I'm still in the process of figuring out where to spend my birthday weekend in October this year but I'm leaning towards something with an amazing experience attached to it like hot air ballooning or amazing food.  It's going to have to be just a weekend so we have to stay somewhat close to home as far as travel time…. but any ideas for something amazing?
Banff
We've had Banff on our travel list forever and we're finally making it a reality this year!  Over Labor Day in late August we'll be headed up to Banff to explore and see the incredible landscapes in that area of Canada.
Foodie Weekend in Las Vegas
Another one that we've had on our travel list forever, a foodie weekend in Las Vegas is high up there to do this year.  We're not crazy about Las Vegas to be fair, but there are so many amazing restaurants there now that we'd love to go for a weekend and just enjoy some incredible meals and a nice hotel at some point this year.  We'll see if we can make it work!