As we embark on a new year, this is the time of the year that Nick and I sit down and look at our calendars, discussing when and where we plan to explore this coming year.  In 2014, going along with my goals for the year, we have a handful of locations that we'd like to try and visit this year, some near, some far, some we'll get to, others we might not, but I like to at least have a list to work from.  We already have a few locations and trips already planned, so I won't include those here, but you can take a look at our upcoming travels page to see where we're already going to be heading this year!
But this year, these are some of the locations I hope to visit and experience.  Some of them are quick weekend trips, others much larger, but all of them have made their way to the top of my travel wish list for this coming year!
Eastern Washington
This quick weekend trip for us, a 3 hour drive from Portland, is an area I really would like to explore this year, taking in the barren landscape and the "up and coming" wineries along the way.
Astoria, Oregon
The most northern point of Oregon, I'd love to spend a weekend and return to this coastal town.
Amsterdam, Holland
We're planning on spending a week in Northern Europe in the Fall and Amsterdam is high on my list.  I went through the city many times as a kid, but I'd love to go back and take it all in again now.
Bruges and Brussels, Belgium
The quaint streets and canals of Belgium are calling my name and I'm hoping to incorporate visits into our European Fall trip.
Copenhagen, Denmark
This Scandinavian city has been high on my travel list for a while and I'm hoping to fly through here and spend a few days on our way through Europe in the Fall.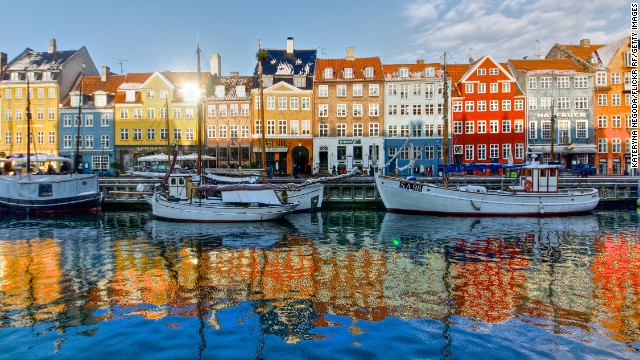 via
Santa Barbara, California
I'm hoping to make a 3 day weekend turn into a trip to Santa Barbara, complete with sunshine, red tile roofs and mission style architecture.
Eastern Oregon
There are so many spots in Eastern Oregon I'd love to see, but Smith Rock outside of Bend, Oregon is on the top of the list for a quick weekend trip.
San Juan Islands, Washington
We're hoping to spend 4th of July weekend up near the San Juans, taking the ferry over to the islands to take in whale watching and the gorgeous scenery.
San Diego, California
Hard to believe, but I've never been to San Diego.  I really want to make a weekend trip down there this year and experience the city.


Whistler, BC
After having to cancel our weekend trip to Whistler this year, I'm hoping to get up there for a weekend sometime this year to take in some snow and sipping hot chocolate in front of a fireplace.
via