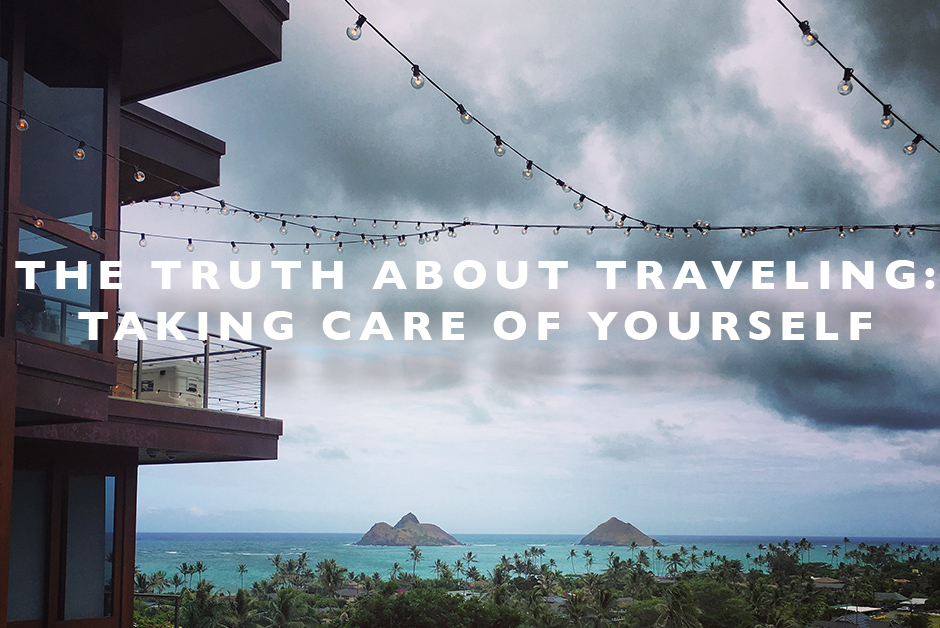 While much of the time my Instagram feed and blog posts here on Land of Marvels might look like we're jetting off every other weekend (and sometimes we are) and enjoying every minute of our travels, never having down days or getting sick or physically exhausted.  But in reality, travel is exhausting and it wreaks havoc on your body.  And the honest truth is that, even though I might not share as much of it, sometimes frequent travel completely wears me down.
In July, we had a crazy month of travel and commitments, including a trip to Provence along with hosting family events at our house and then traveling to Hawaii for work along with a crazy work schedules while we were at home.  And while I like to say yes to most things that come my way, sometimes it's important to say no for your own sanity and health.  Long story short, our weekend in Hawaii for work in July also included a family wedding and in the middle of the wedding reception, my body just gave out.  I'm prone to episodes that present themselves like a bad migraine without the headache, including impaired vision, unable to speak and form sentences, tingling arms and legs to the point where it's painful and a few other not so fun symptoms, all that leave me physically depleted and exhausted for days after.  That weekend, the episode came on fast as I was exhausted from a long day and the heat and humidity that already bother me just became a catalyst and my body gave out.  I sometimes forget that I can't run myself ragged and oftentimes, it's hard to know where your limits are.
The moral of the story is this: we must take care of ourselves.  No matter how much I'd love to be jetting off every weekend and exploring places near and far, there are times when we have to know our limits for our own health and our own bodies and understand that our health comes before everything.   Whether it's just getting sick, or something more serious, our health shouldn't be risked for the sake of travel.
In the end, I realized that while sometimes our schedules may get crazy, we must also take care of ourselves all the while.  From drinking lots of water to stay hydrated to eating healthy and getting enough sleep, even if that means we miss some other things, that's what's most important.  So when our schedules get crazy and our bodies are telling us no, be sure to listen!