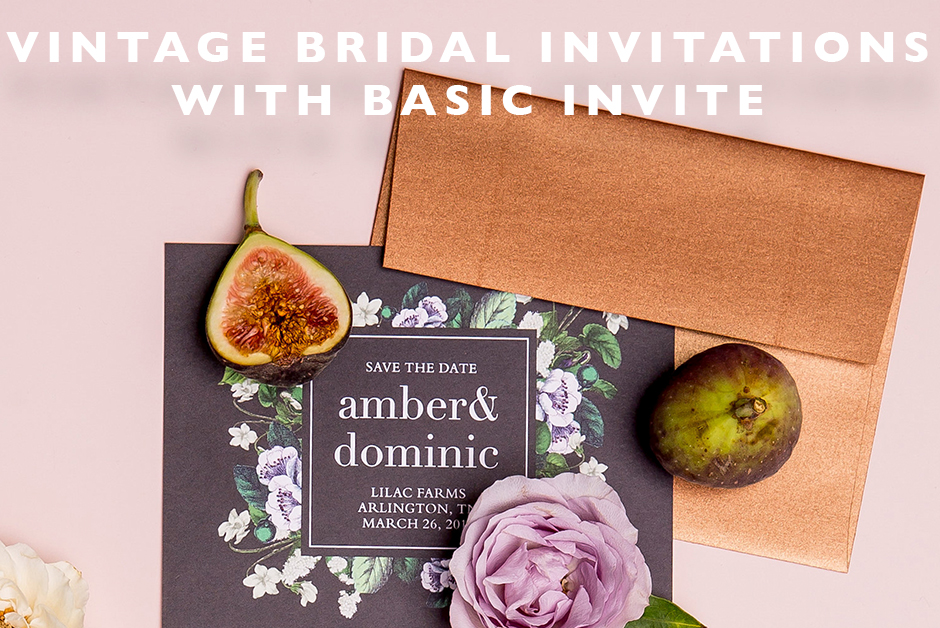 As a designer, I always appreciate great design and a beautiful invitation for a wedding or event always catches my attention.  So when Basic Invite reached out to me to chat about their custom invitation selections online, I can honestly say I was blown away with their products.  I'm really specific to what type of sponsored content I have here on LOM, so when a company reaches out, I only share items that I really think my readers will appreciate and be able to find useful.  And I'll tell you truthfully, if you're in the market for any type of invitation, Basic Invite is the place to go!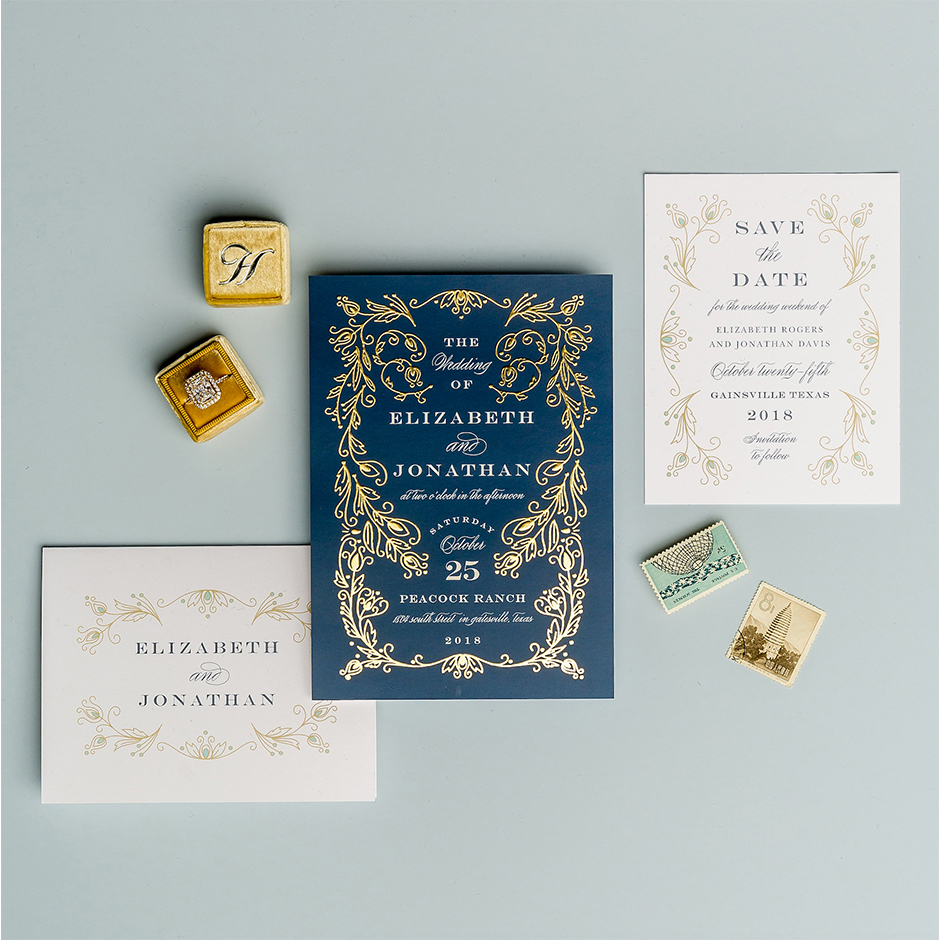 I remember when we got married (9 years ago in 2 days!!) there weren't as many options like this for invitations to order online.  Our wedding had a vintage theme and I would have loved to browse the pages of vintage bridal shower invitations and beautiful wedding invites.  Basic Invite is one of the few websites that allows customers almost unlimited color options with instant previews online. You can change the color of each element on a card, with over 180 different color options. The card can be exactly how you want it, down to the smallest detail. This is what sets the company apart from any other online stationery company. The site also allows customers the ability to order a printed sample of their invitation so they can see the card's paper quality and how it will print before they have to place their final order.  The ability to get a printed sample proof is vital to making sure the invitation looks and feels how you want it to before sending it out to all of your guests.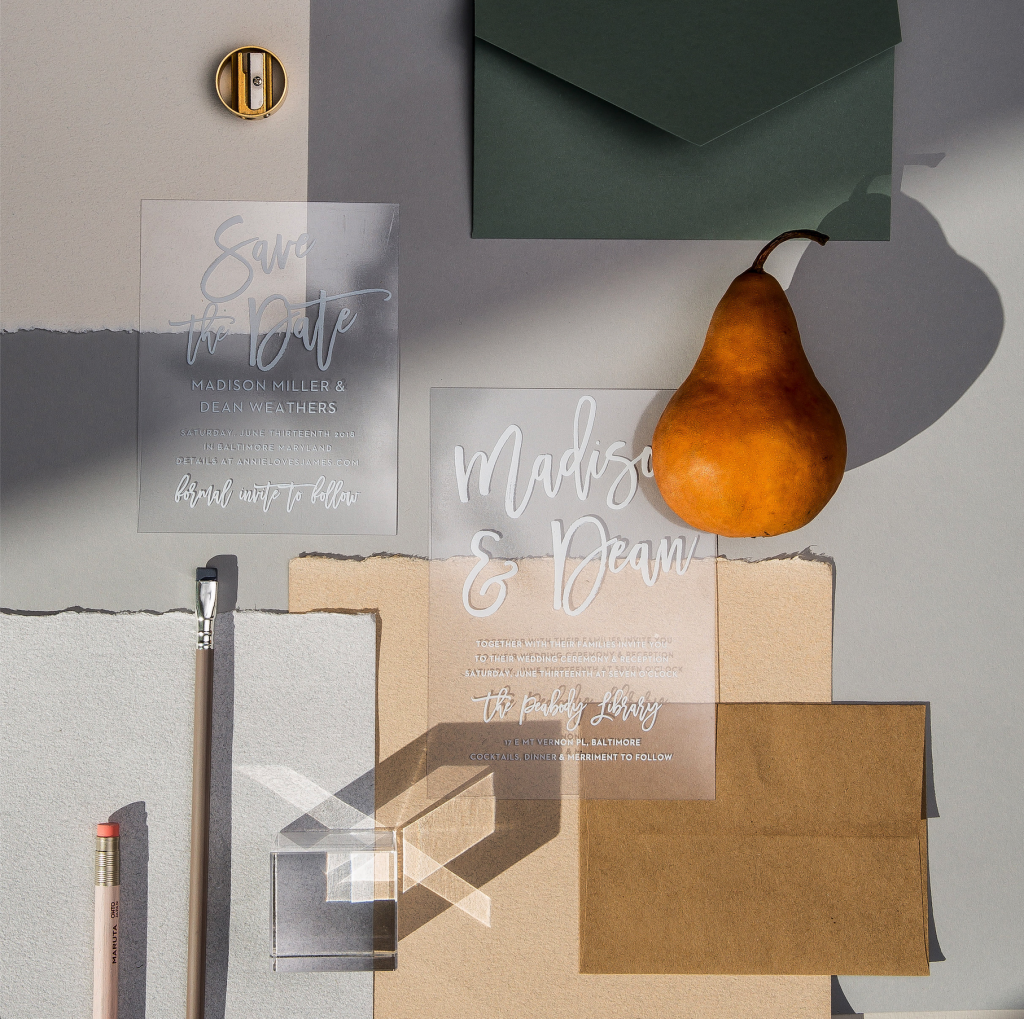 In addition to the invitations themselves, Basic Invite offers amazing options for envelopes too.  Customers can choose from over 40 different envelope colors so that they can make their invitation stand out even before it is opened. All of the envelopes are peel and seal so the envelopes can be closed quickly and easily.  And with over 900 wedding invitation sets available, you can get all the wedding stationery you need, like save the dates, wedding invitations, enclosure cards, wedding menus, wedding programs, and even matching thank you cards as part of wedding invitation set.
You can also utilize Basic Invite's seal and send wedding invitations as an all-in-one wedding invitation with a tear-off RSVP postcard included! The Seal & Send is the newest collection and I'm sure brides are loving them. Currently, the company offers this new collection in over 30 designs including the ever-popular foil options, and as with their other products, they are also customizable. What's special about the Seal & Sends is that guests' addresses are printed on the front of each invitation so no envelope is necessary! All you have to do is share a link, collect guest addresses, and upload them onto your design. Once you receive your order all you have to do is add postage, fold your invites, and secure them with a sticker! So simple and easy.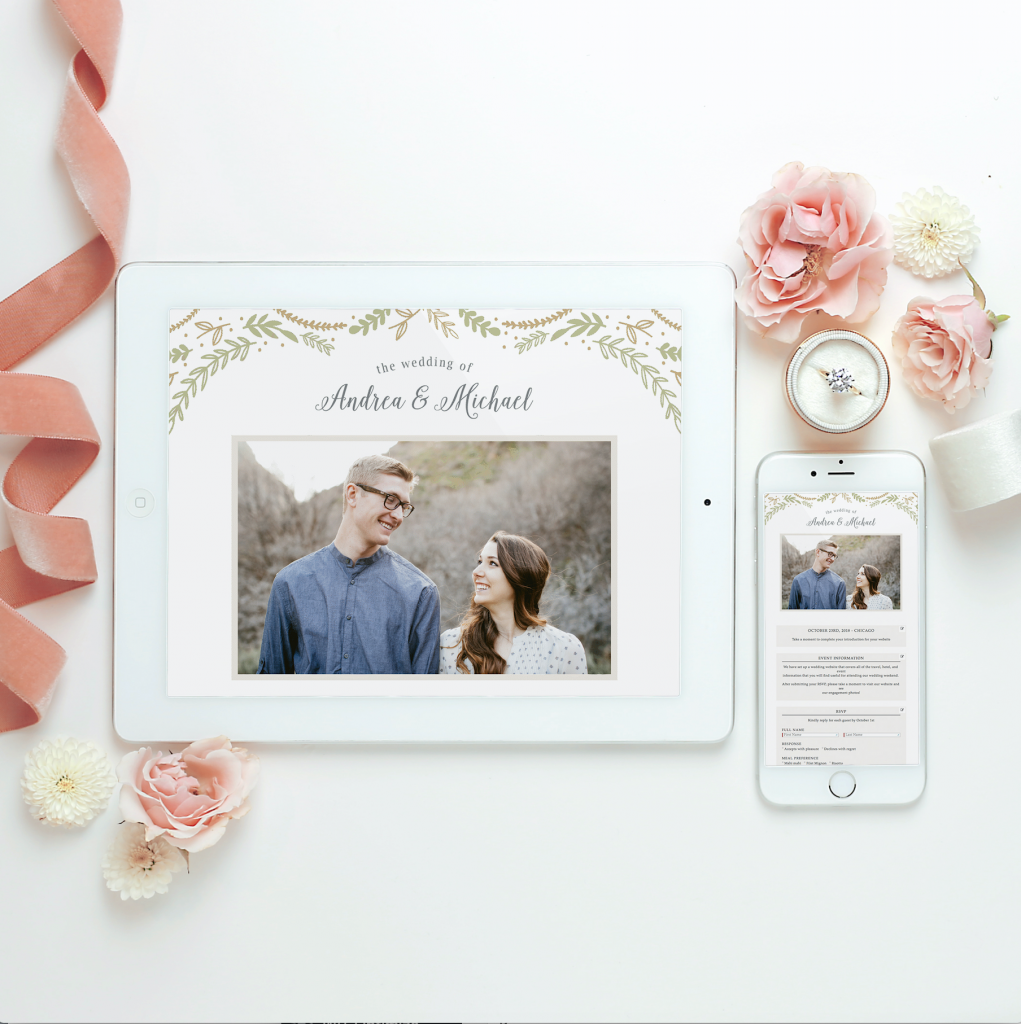 Another thing that you can do all through Basic Invite is to utilize their wedding websites to help you plan your whole event. Their wedding websites are completely customizable, mobile friendly and super easy to use. You can instantly upload all of your wedding details, along with images, and a convenient map with directions for your guests. Choose from 180 custom colors and a design suite to match your wedding invitations so that everything matches and comes together.
Truthfully, there is so much involved in getting married that when you can make things easier on yourself, you should!  Basic Invite offers such an impressive package of options for wedding and bridal shower invitations that the options are endless and the process easy!
Take a look at the company on Facebook, Pinterest, Instagram and Twitter too.