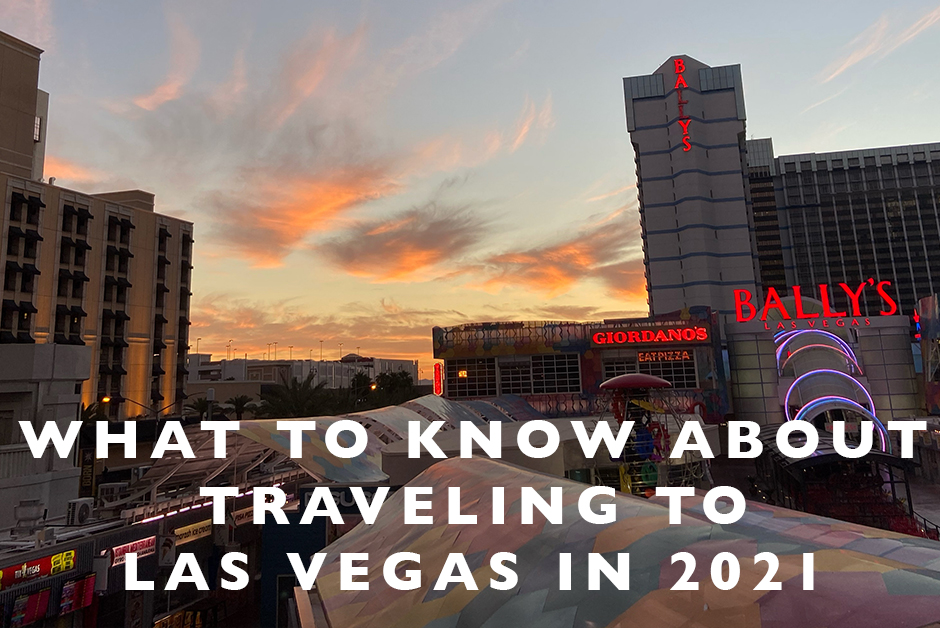 A couple weeks ago, we did a weekend trip to Las Vegas to celebrate my 35th birthday.  As I couldn't make it to Paris this year, we decided to spend the weekend in "Paris" in Las Vegas by staying at the Paris Hotel there.  And while I've been to Las Vegas countless times, I hadn't been since COVID so I was interested to see what was different and what was the same.  If you're planning on heading to Las Vegas anytime soon, here's what to know about traveling to Las Vegas in 2021 and how to stay safe while there.
Mask rules were not being enforced.
If you're hoping to strict mask enforcement in Vegas, you'll be disappointed.  While all the hotels and casinos had signs everywhere that masks were required, I would say a good half of people were not masked inside and hardly anyone was masked outside.  Only once, at a Blackjack table, did the dealer make people put on masks.  I also found our hotel at the Paris was a bit better in terms of overall mask compliance but over at the Bellagio and Caesars, it was probably only about a quarter of people wearing masks inside.
Everything is open.
Nothing was closed for COVID and in fact, we found it to be pretty close to what Vegas was like before COVID.  Restaurants, shows, everything was open and busy.  Restaurants were normal capacity and the Cirque de Soleil show we went to was packed full.
Social Distancing is not a thing.
Everywhere was busy while we were in Vegas in mid-October and social distancing was basically non-existent.  If you're still feeling uncomfortable being around people, then don't go to Las Vegas right now.  There was no social distancing and people were packed together pretty much everywhere we went.
Crowds, crowds, crowds.
This trip to Las Vegas was one of the busiest I've ever had in the city.  Everywhere we went there were crowds, from restaurants to casinos to shows to even walking outside on the strip… it was packed with people.  If you're not loving being around a ton of people right now, Las Vegas is definitely not a place I'd recommend going.  I'm vaccinated and while I didn't love the crowds, it didn't bother me too much as I was masked the entire time.  However, I will say there were several instances, like even walking outside, that I was definitely glad to have a mask on as there were people everywhere in close quarters.