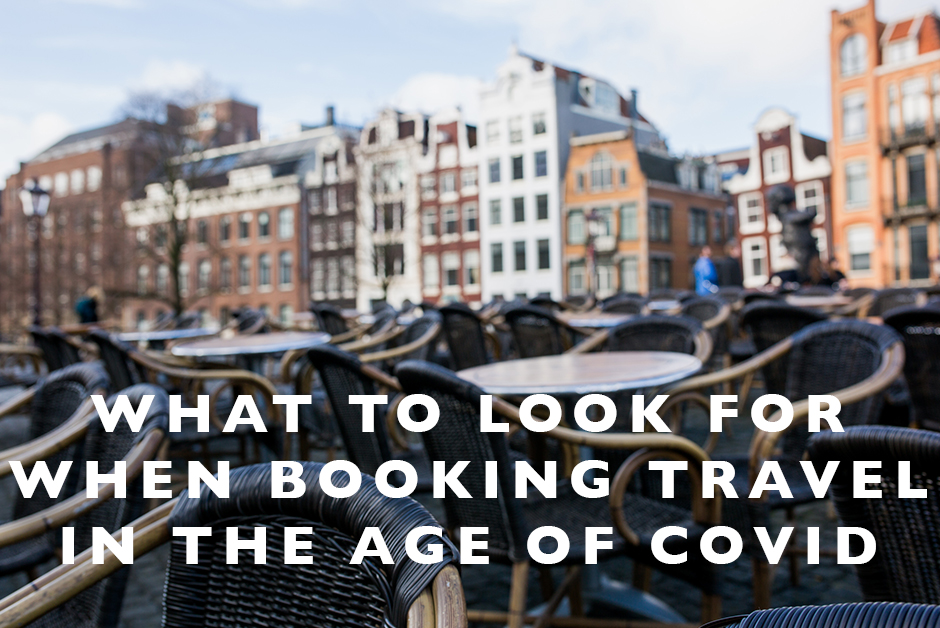 After starting my new job in August, I've been pulled in five million directions in the last month but I'm finally feeling comfortable enough to get back into travel and I've been booking lots of trips for the upcoming year in the last few weeks.  As I'm booking trips for the USA and abroad, I've been realizing that I'm looking for entirely different things for travel in a post-COVID world that I really ever looked for before.  So that we can all get back to travel and back to the adventures that travel brings, here is what to look for when booking travel in the age of COVID.
Apartment Rentals
Since we started traveling again a bit last year, we've definitely been leaning more towards apartment rentals in locations versus hotels.  With the ability to have your own space, not have to traipse through a hotel lobby everyday and be able to stay in more local areas, an apartment rental can be a better option during this age of COVID.  For any trips upcoming that we have for several days in a destination, I've been using AirBnB to find great locations and allow us to have a little bit more space than in hotel rooms.
Turn Around Time for Testing
As I'm not sure what the future will hold in terms of COVID testing before and during travel, for future trips that I'm booking outside of the US I'm making sure that we have enough turn around time for testing on the ground.  For example, in March we're headed to Mexico City and we'll be there for 5 days, meaning we have plenty of time to do COVID testing there to return to the US.  We'll also be in Europe next May and will be there for 10 days, giving us lots of time and options to do COVID testing if that's still required.
Direct Flights
I've always preferred direct flights but sometimes, if I could get a better deal, we'd do a stop through somewhere.  Not anymore.  With COVID requirements different for different destinations and constantly changing, when booking travel now in this age of COVID, a direct flight is definitely worth paying a little extra to go from point A to B without any stops in between.
COVID Standards and Local Rules
With COVID rules changing all the time, I've been doing research and booking destinations that are keeping their COVID standards and local rules fairly strict.  Personally, even though I'm vaccinated, I would prefer to travel to destinations that are being safe for locals and tourists alike.  We'll see where we're at in the months to come and hopefully we can relax some restrictions in the new year, but I'm planning on the strictest requirements for travel and then will be grateful if they ease a little.