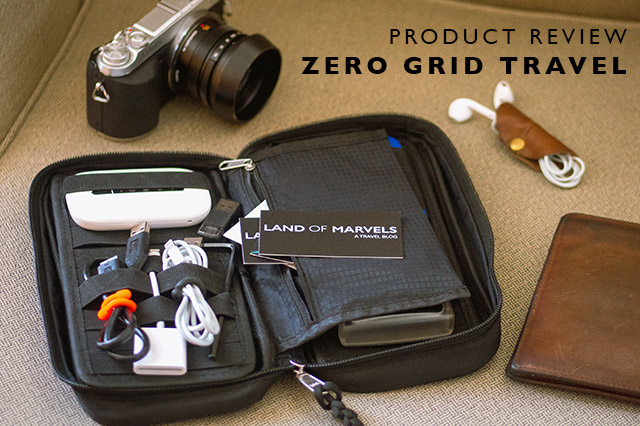 Before our trip to Asia, a new travel company called Zero Grid reached out to me to see if Land of Marvels would be interested in collaborating.  Nine times out of ten when I get those emails and go check out their websites, there's not much I'd like to do with the company and I politely say I'm not interested at this time.  But when I checked out Zero Grid's website, I knew they were the real deal immediately and couldn't wait to work with them.  I love travel accessories and sometimes there are accessories when we travel that truly make life so much easier on the road.  Zero Grid's products are those products and they truly keep the traveler in mind when designing their products.
I chose to check out the Electronics Organizer, the travel toiletry bag and the packing cubes for my first experience with the company and each one was amazing in its own way!  If you're looking for a new company to check out for travel gear, this really is the one and I can't recommend them highly enough.  But if you want more information, here's my full review of using Zero Grid products on our trip through Asia!
What I Loved
The Designs – Truthfully, I find many travel products not designed really well or that look great.  ZeroGrid is not one of those companies.  The pieces are designed well as well as looking amazing on the go!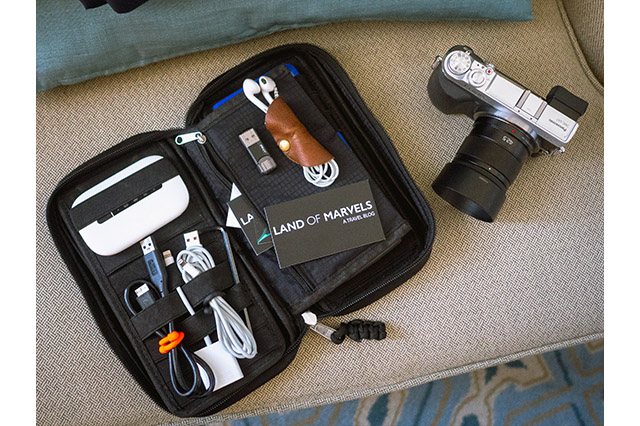 The Functionality – We used our toiletry bag and packing cubes for multiple things during out trip and they were so functional and flexible for different uses!  While Nick used 2 packing cubes for clothes in his suitcase, I used the other 1 for random things like extra batteries, medications and chargers in my carry-on and both uses were amazing!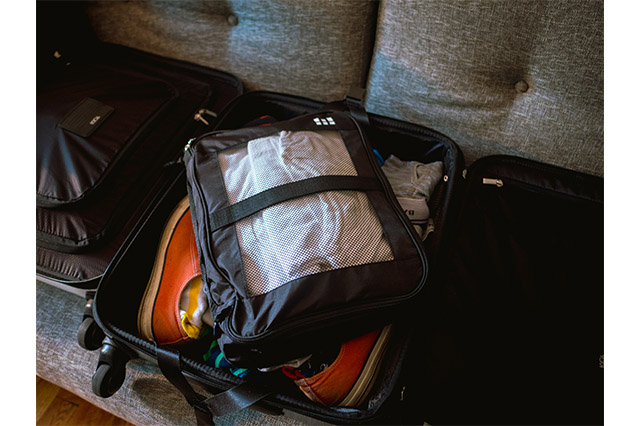 Working with the Company – When the company reached out to me, we exchanged a few emails and within a couple days I had all I could ever want from them.  ZeroGrid was amazing to work with and the process was so easy to get our products!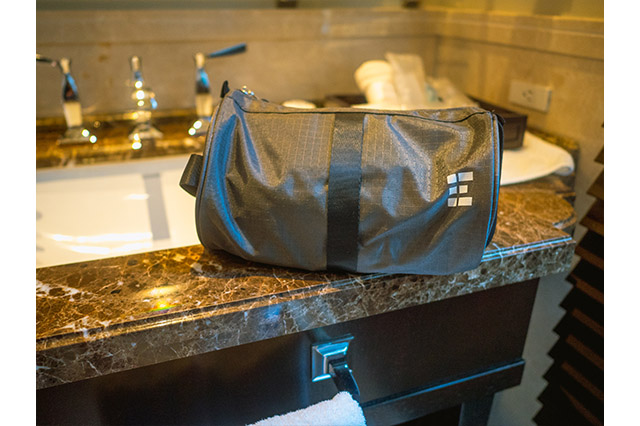 What I Didn't Love
Nothing!  And this isn't even a sales pitch, these truly are great products and were amazing to travel with!
Get your own ZeroGrid products with a discount!
Head on over to the ZeroGrid website now and place an order with the discount code: LANDOFMARVELS.  You'll get a special 25% off through 12/31/16 – perfect for your holiday shopping!