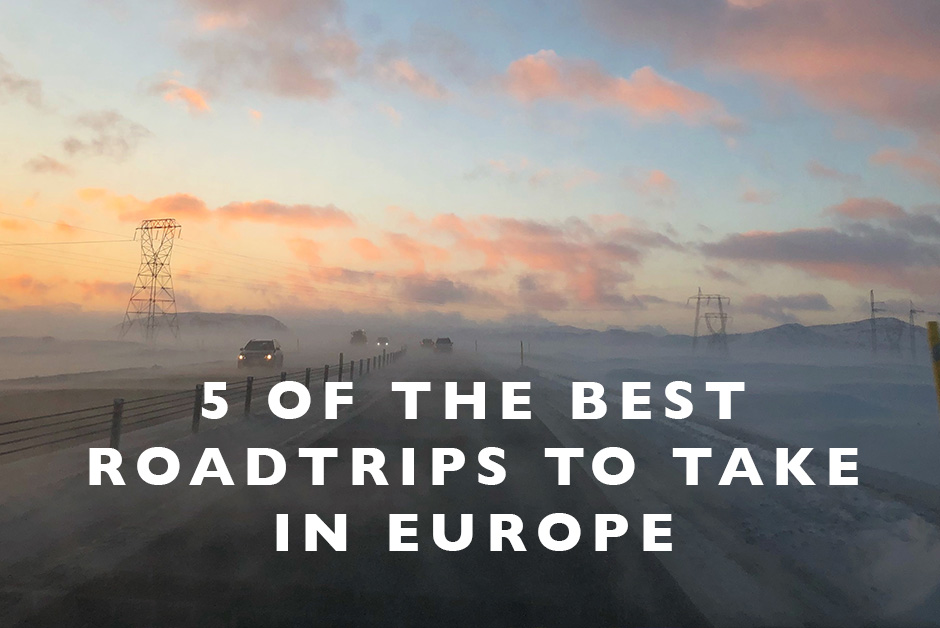 There is just something about renting a car in Europe and exploring on your own, the open road in front of you, landscapes you've never seen before and beautiful locations you get all to yourselves.  I'm a fan of renting a car when traveling – I think it offers a really unique perspective in places that you don't always get when just in cities or on tours.  And while I've driven all over the world on trips, Europe in particular offers so many amazing places to explore by car and here are 5 of the best road trips to take in Europe that have been some of our favorites!
Fields of purple lavender, tiny hill top towns that don't look real and some of the best food of your life?  If those check boxes for a future trip for you, Provence is the place to be.  Rent a little car in Nice or Marseilles and drive up into Provence and the Luberon and you won't be disappointed.  This area is perfect for back country drives, stopping on the side of the road at lavender and sunflower fields and finding cute little towns to roam.
If you want mountains, gorgeous surreal landscapes and amazing food?  Scotland is your choice.  We drove around Edinburgh and St. Andrews a few years ago and are headed back in November to drive the entire Northern part of the country and the highlands and from what I know already and what I hope we'll see in November, Scotland is breathtaking.  It's a perfect place to road trip around and stop where you want to, letting the scenery blow you away.  And don't forget to stop for sticky toffee pudding everywhere you go!
Every trip but our first to Iceland, we've rented a car.  Of all the places we've traveled, I feel Iceland is necessary to have a car to really see the beauty of the island.  Reykjavik is lovely, but the best of Iceland is beyond the capital city and you'll need a car to get there.  Stop for wild Icelandic horses, for waterfalls that don't feel real and for landscapes that will transport you to another planet entirely.  Iceland is the ultimate spot for a road trip as long as you're up for some crazy driving!
A few years back we drove from Belfast up to Giant's Causeway and up through the Northern parts of Northern Ireland and it was so lovely.  The green rolling hills, sheep for days and tiny little Irish towns make Northern Ireland a perfect spot for a beautiful road trip spot.  Just don't overdo it on the Guinness!
When we drove around Tuscany last year, I remarked to Nick multiple times that Italy is my spirit animal for driving.  The Italians drive fast and whippy, just like me!  I love the driving experience in Italy and driving around Tuscany in particular is incredible.  Tiny little hilltop towns, some of the best food you'll ever eat and the most amazing scenery – oh and the Italians are some of the best people in the world to hang out with.  You won't regret a road trip through Tuscany!