Apartment in Rome
Rome, Italy
For the final stop of our 2022 Summer trip to Europe, we ended in Rome, a city that we've visited a few times before.  On previous trips, we've always done a hotel in Rome so for this one, we decided to try something different and get an apartment since we were supposed to be there for several days.  In the end, Nick got really sick and we ended up going home early and didn't get to spend as much time here as we would have liked, but overall, we really enjoyed this spot in Rome!
LOVE
Location – The apartment is well located in Rome and easy to walk to all the major sites.  It was only about a 10 minute walk to the Pantheon and maybe a 15 minute walk to Campo De Fiori for examples.  It was in a local area, which I highly suggest staying in when in Rome, as it makes your stay that much more authentic.
Design – The apartment is beautiful with old brick walls and lots of industrial finishes.  Overall, I really liked the design of the space.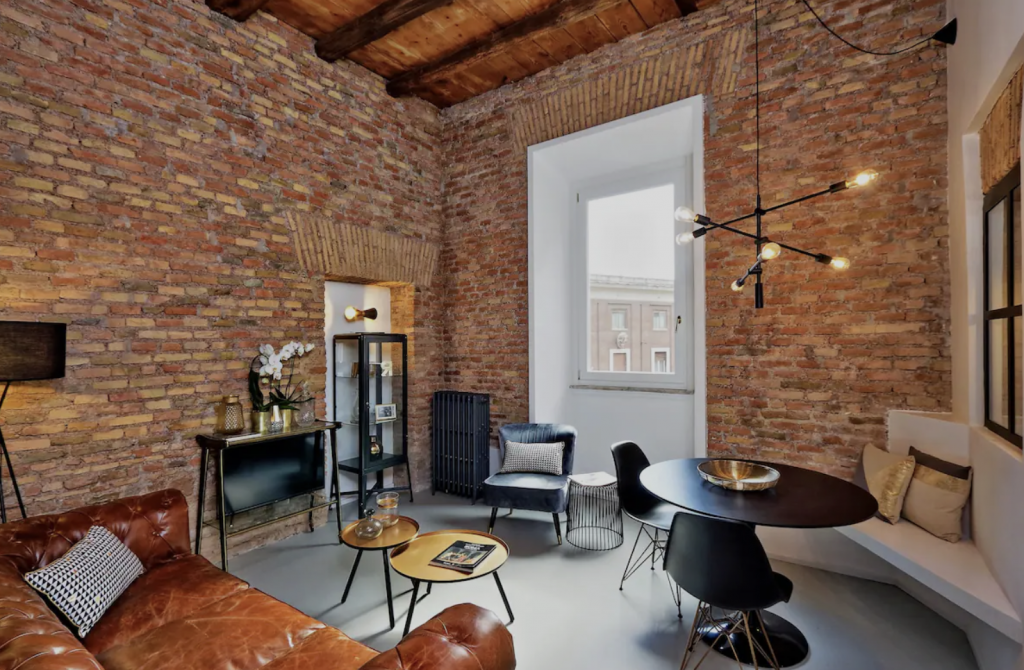 Size– It was also really nice to be able to spread out and have a decent amount of space when traveling.  Nick got sick in Rome during our stay so it was really nice to be able for me to have some space in another room while he slept in the bedroom.  We also really utilized the kitchen as well since he basically didn't leave the apartment and I was going to the market and making food there.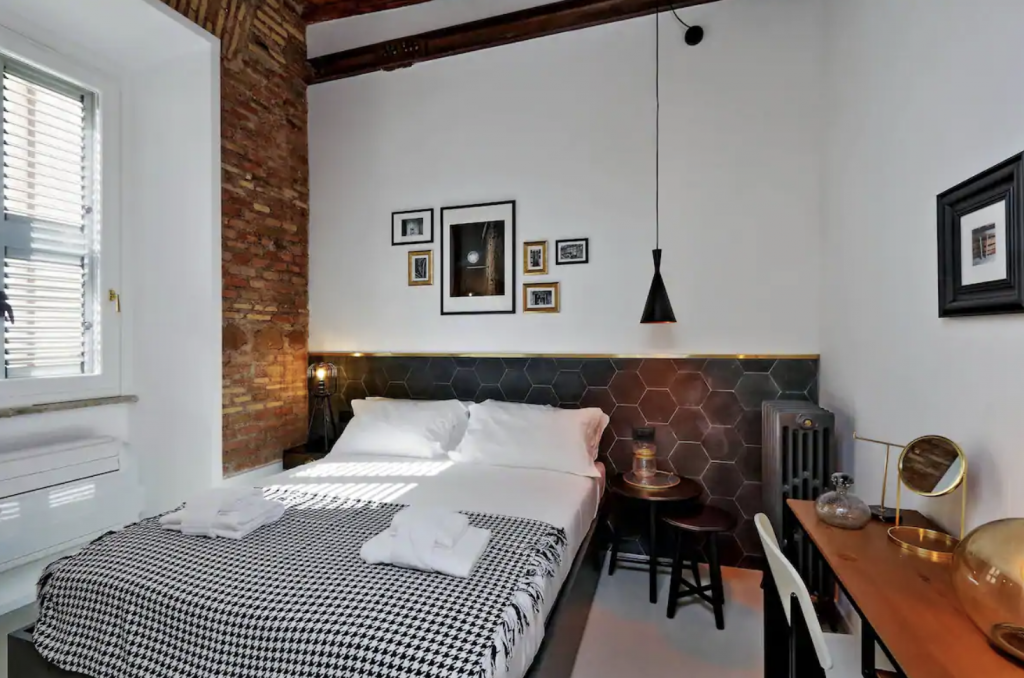 Washing Machine– The in-unit washing machine was very good and self-explanatory and we definitely used it while staying here.
AC– Rome gets hot in the Summer so when booking this apartment, I spent a lot of time finding an apartment that had good reviews on the AC.  This apartment got really cool and the AC units worked really well!
DIDN'T LOVE
Up Lots of Stairs – As a heads up, there is no elevator in this old building so you are going up and down a lot of stairs to get to this unit.
Needs a little Sprucing Up – While the design in beautiful, there were a decent amount of areas in the space that need a new coat of paint or a deep clean.  It didn't bother me too much but I definitely noticed it.
NOTES TO KEEP IN MIND
It's not on a "real" road –  The apartment address makes it look like it's on a little side road, in reality it's just a road to park cars on and you can't drive through.  So when using taxi's or Uber's, make sure you show it to them on the map as they'll have to drop you off on the main road next to the apartment instead.
Headed to Rome?