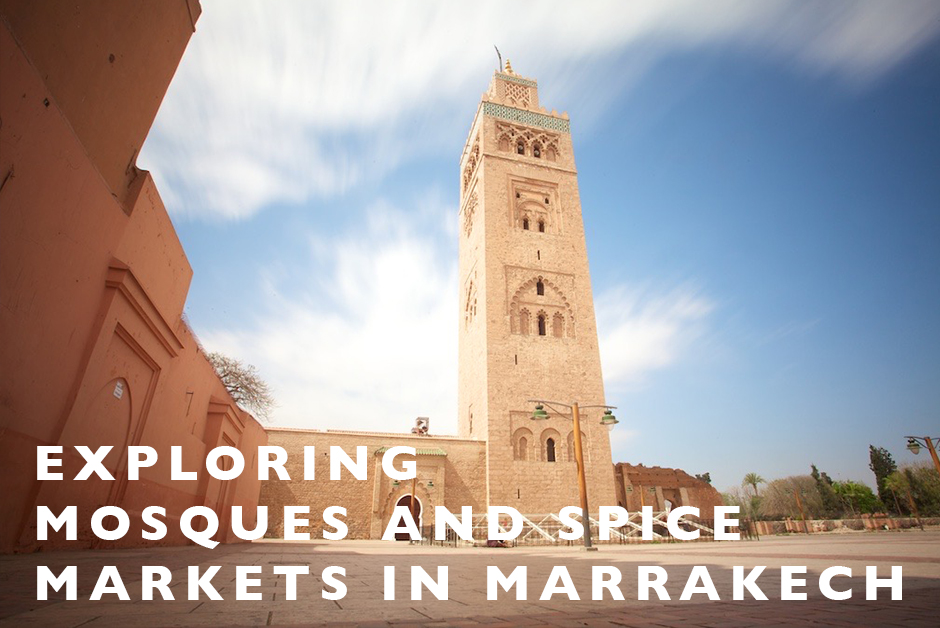 Looking back, a week ago we were wandering the streets in Marrakech on the other side of the world. That place for me brought many memories back but it also awoke many things within me, seeing it through adult eyes, seeing it for what it really is and not just a childhood memory. My time in the Middle East as a child is something that I will always treasure, a part of me that has guided everything I've become and will be in my life, but being in Morocco I realized that much of what I remember, much about Arab countries, much of what I love and much of what I cherish are still only a very sliver of the reality. I have tremendous love and respect for that area of the world, I'm not scared by it, I'm not ignorant about it and this trip for me really brought home how much others have really no idea about that area of the world at all. Marrakech is beautiful, it's exotic and it's frighteningly chaotic in the most beautiful way. It keeps you on the edge of your seat, it holds you in this sort of alternate universe while you're there, it makes you challenge things that you consider ordinary, it makes you challenge yourself in what you see and do.
I think I fell in love with it more even after we left, looking back on it now, I really enjoyed our time there and I really enjoyed being immersed in that culture again. But at times, it was daunting, at times it was a chaos I wasn't sure I enjoyed. But looking back, thinking back, I'm so very glad we found a love in Morocco. We spent our second full day there wandering through the large square with dried fruit sellers and street performers and henna artists and fresh orange juice stands. We spent much time in the square of the large central mosque in Marrakech, the minaret clad in blue tile around the top, the sound of prayer call filling the whole area with songs of prayer. I stood for a long while just listening, just taking it all in, my long dress blowing in the desert wind, the smells, the feelings, capturing the moments that you get no where else.
When I travel, certain places evoke very distinct feelings within me. Certain places move me and affect me deeply, each in their own way. Morocco did that, in a very different way than anywhere else, but it brought me a new perspective of our world. I found it incredibly revealing, incredibly ironic how remotely they live, how old-world Morocco is but rooftops are covered in satellite dishes, how donkeys and motorbikes share the roads equally, how prayer call sounds 5 times a day but no one stops to notice.
I think I loved Morocco because it felt a bit like coming home after many years away. From the moment we landed and stepped out on the tarmac in the warm desert air, it felt like getting off that plane in Saudi, walking into the identical airport in Dahran. And perhaps only those that lived that with me can relate, as there is no feeling like that anywhere else in the world. I think that I loved Morocco because it combined two cultures, two languages that I happen to really hold dear. It was the Arab and the French in me that embraced hearing both Arabic and French on the streets, hearing Bonjour as a greeting just as much as hearing Shukran as thank you. I think I loved Morocco because it pulled at something within me, it made me challenge myself again, it made me just that little bit uncomfortable that you need to be to fully embrace somewhere new. I love that feeling, that feeling of not knowing exactly where you are or what to do, that's when I learn most about myself.
We ended our last evening in Morocco on the rooftop balcony of our Riad, with panoramic views as the sun set around us of all of Marrakech. Four minarets sang the evening prayer, each just a little before the other, resulting in a chorus like sound above the city. The sky bright, then suddenly lighter, softer as the evening fell. And as I looked out over Marrakech, Nick and I completely alone all above the city, the sun was as bright and round as you see in the movies, setting perfectly behind a grove of palm trees in the distance. And as it gradually went lower and lower, the sky erupted in shades of pink and lavender and ivory, much the same colors as the buildings all around us and in that moment, there was no more beautiful place in the entire world.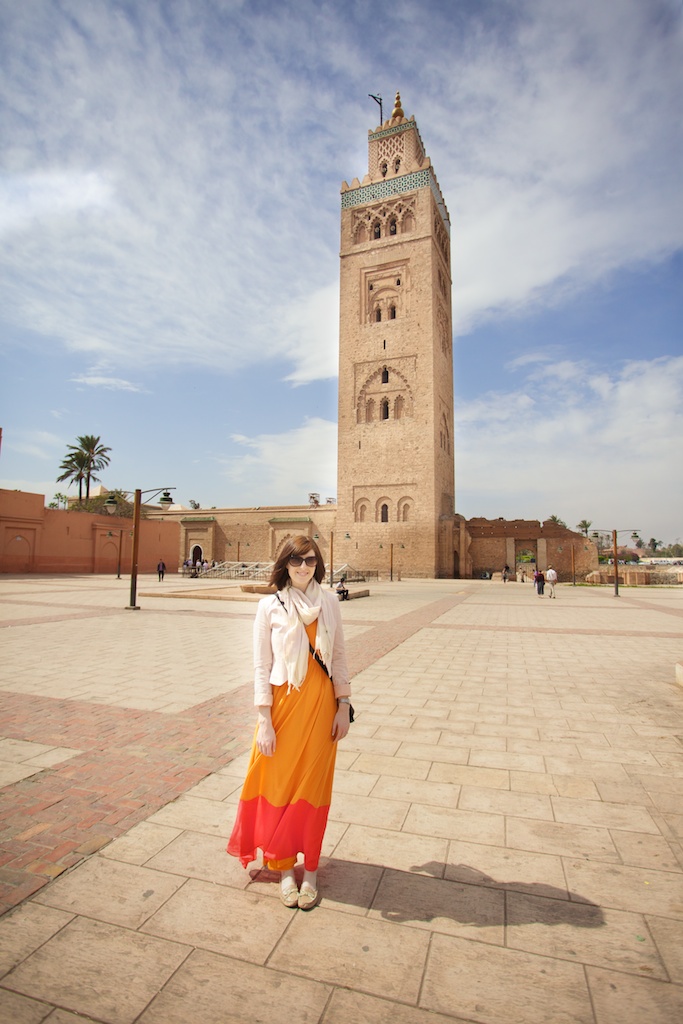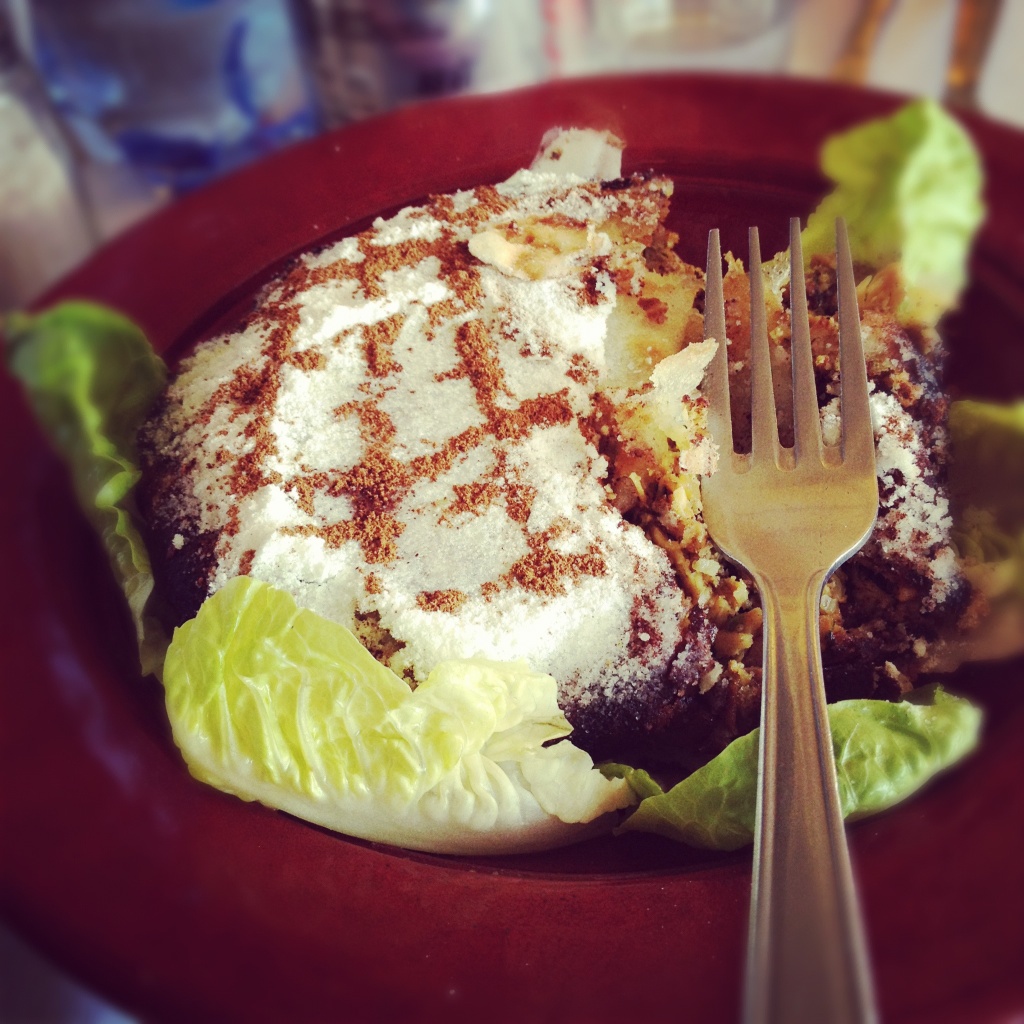 Traveling to Morocco?
See all of my posts on the country!