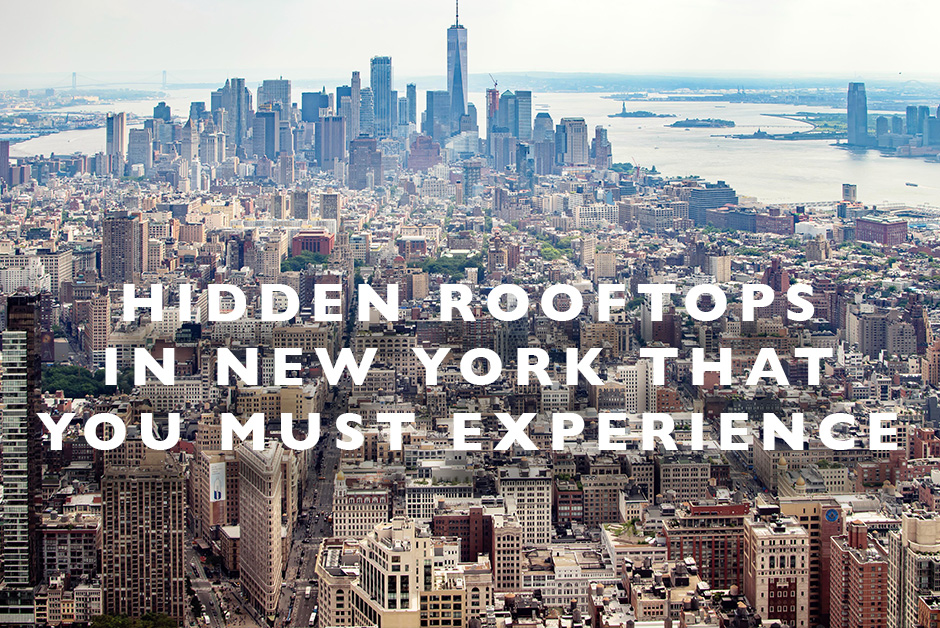 I've always loved New York City and there is something about being in the city that just emits an energy totally unique to NYC.  So when I had the chance to work with a company talking about amazing rooftops in the city, I jumped at the chance to gain some insider information for my next trip to the city this coming Summer!
The increasing congestion in New York has in recent years forced the city government to explore initiatives aimed at local metropolitan sustainability. And for some NY citizens, the best way to utilize space efficiently is to look upwards – towards the city's many vacant rooftops. As a result, in recent years, NYC has become the home of several hidden rooftop spaces that exemplify the residents' spatial creativity.
Technically speaking, New York is the perfect metropolis when it comes to exploiting rooftop space. Apart from the fact that it's one of the most congested cities in the world, James McGrath writing for Yoreevo explains that NYC has more than 13,500 buildings that are over six stories high. This means tons of available rooftop space with wonderful views of the famous cityscape. And many of these spaces have already been turned into farms, restaurants, bars, and other spaces that definitely warrant a visit.
230 Fifth Rooftop Bar and Restaurant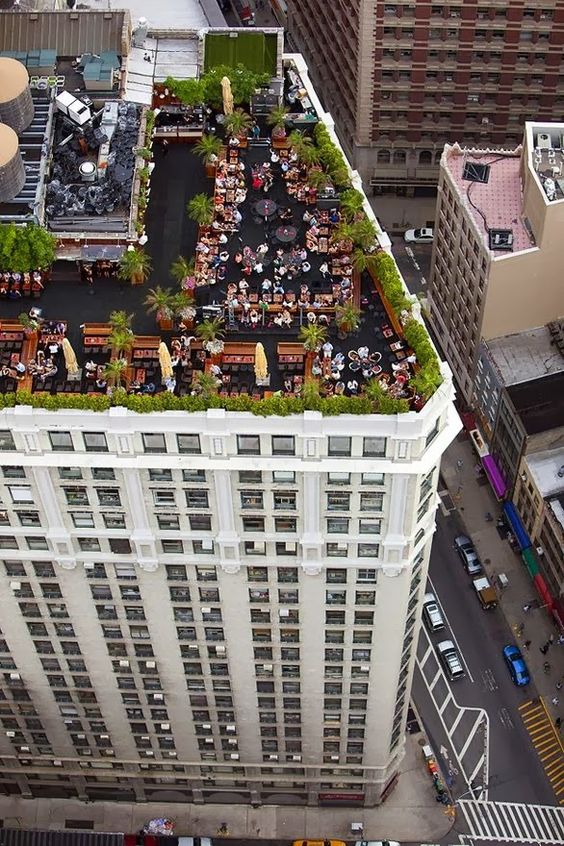 This space represents the commercial entertainment value of green NYC rooftops. Located on top of 230 Fifth Avenue, this bar and restaurant gives tourists and locals the opportunity to enjoy cocktails from a prime location complete with potted palms, ornamental flowers, contemporary exteriors, and one of the best dining views in the city. They're open all year round, but Inhabitat recommends summer as the best time to go, due to the lush greens that will surround the garden.
Garden of Stones at the Museum of Jewish Heritage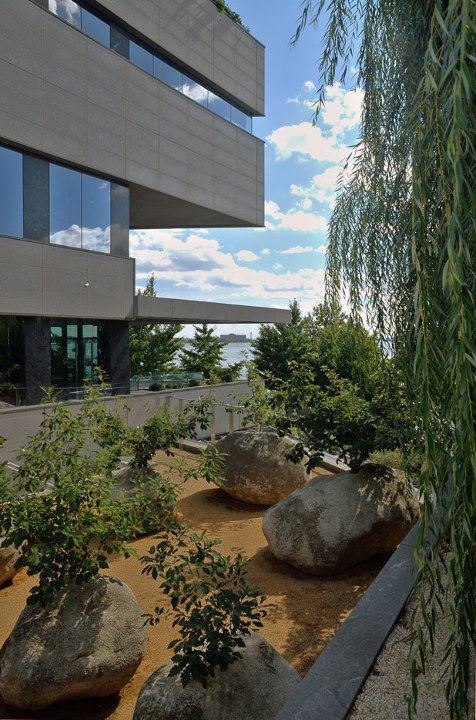 Andy Goldsworthy is behind this symbolic rooftop garden. The Garden of Stones is composed of 18 hollowed-out boulders, designed and positioned in such a way that overtime, the surrounding trees' roots will fuse them together. A deeply symbolic artwork that you can visit and then revisit years later to see how the fusion is coming along.
Eagle Street Rooftop Farm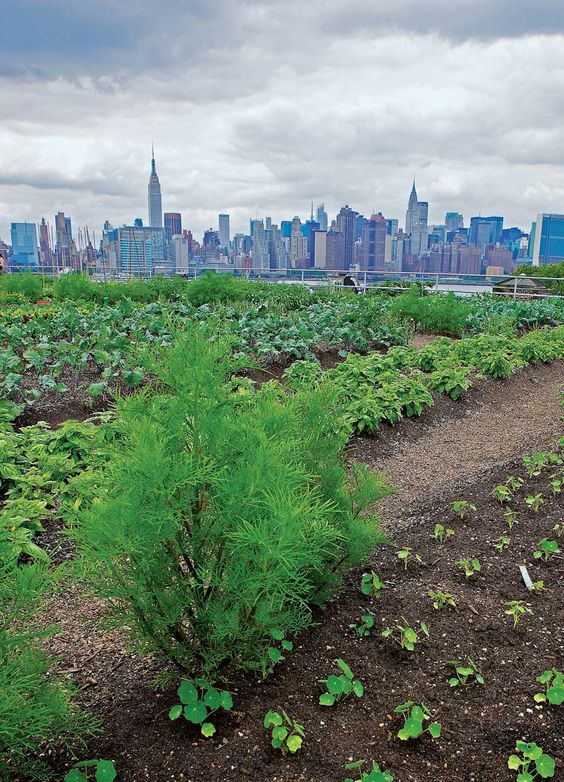 This Brooklyn-based rooftop farm was part of the first wave of green rooftop spaces that started the resurgence of organic, urban, and local farming in NYC. Although its size pales in comparison to the gigantic Brooklyn Grange, the Eagle Street Rooftop Farm is definitely worth a visit for anyone who's curious about the possibilities of developing a limited rooftop space for traditional and organic farming. Just ask Eagle Street Rooftop Farm and Growing Chefs founder Annie Novak, who has made it a lifelong goal to spread awareness about what she calls 'field-to-fork education'.
Laurie M. Tisch Illumination Lawn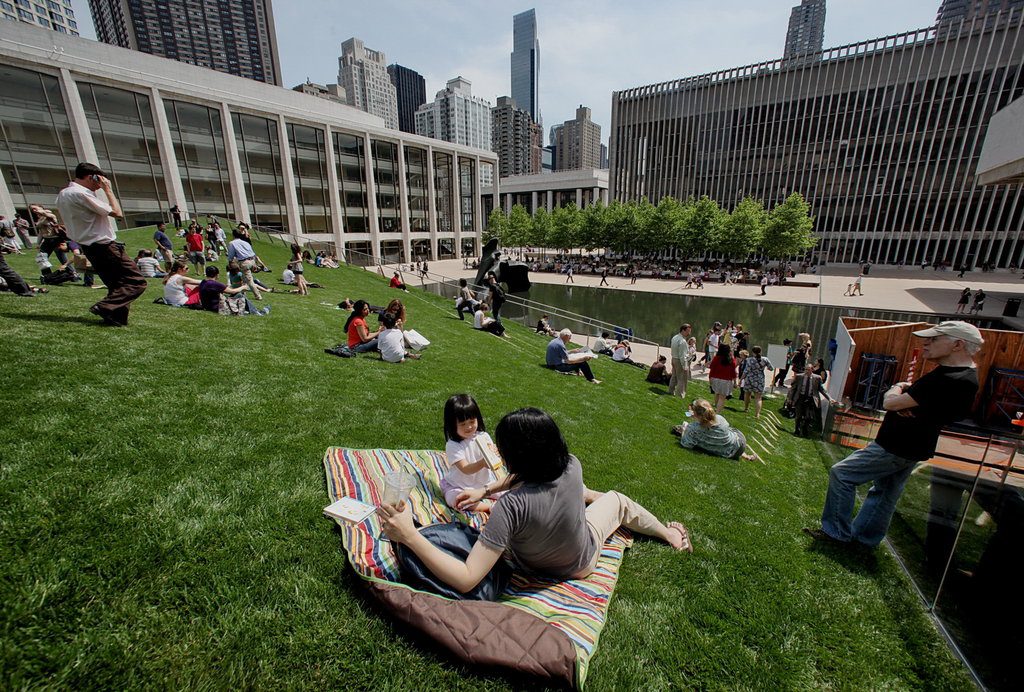 Image credit: The New York Times
On top of a Manhattan restaurant at the Lincoln Center, on a rooftop space overlooking W. 65th St. between Broadway and Amsterdam Avenue lies the Laurie M. Tisch Illumination lawn. It's a well-manicured, green sloping hill on a corporate rooftop. Deliberately designed in the shape of a hyperbolic paraboloid, this rooftop lawn was built to visually contrast the linear structures that surround it. Ultimately, it provides a mental respite from the hustle-and-bustle of NYC. Chilling on this majestic artificial hill will let you look out over some of the other nearby green rooftop spaces like the Claire Tow Theater and the Barclay Capital Grove.