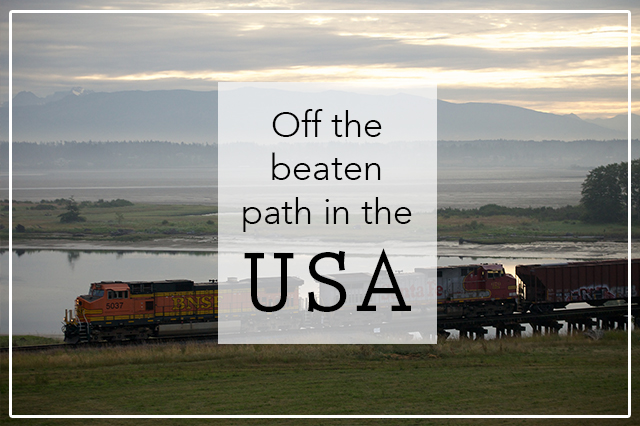 Many of our travels have been to major cities within our own country of the USA, but often it's the lesser known places that have a different impact on you when you travel. Many times, it's the smaller, less known locations that truly show off the best qualities of my country. It's something I'd like to do more of this in the future as well, to trek outside of the major cities and see more of the rest of the country. But so far, here are some of my favorite places we've visited in America, places that are a bit off the beaten path and might not be as well known. They are places that I think are totally worth a visit, even if you might have to drive out of the cities to find them. So here in no particular order are some of my favorite off the beaten path locations in the USA.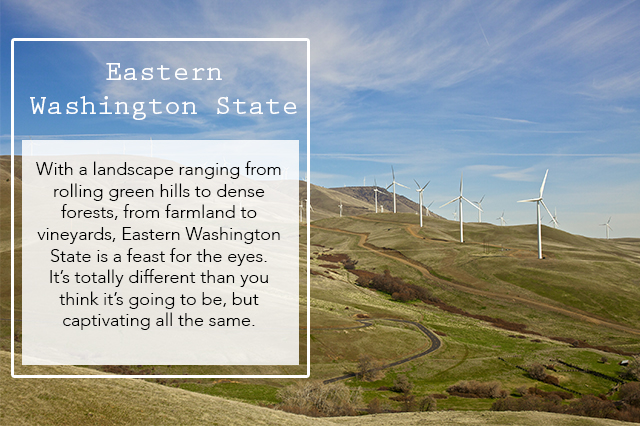 We first ventured up to Eastern Washington in April of this year and I was blown away by the intense scenic views, the never ending changes in landscape and everything this area has to offer. The drive through the countryside here is both breath-taking and surreal and you feel transported to another place; it doesn't feel like the Pacific North West. This area is also filled with up and coming wineries, so stop and enjoy a glass of wine or two and take in the beauty of this area.
My suggestion for Eastern Washington : Stay the night at Desert Wind Winery and indulge in the gorgeous scenery of the area.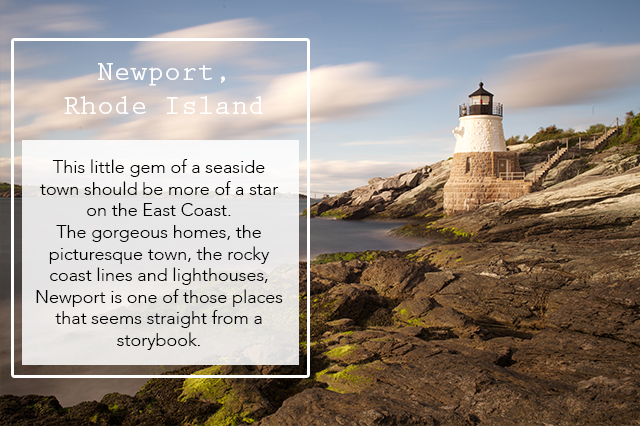 Newport still reigns as one of my all time favorite places we've visited in the US and I really want to make a trip back there again to stay and take it all in. Rhode Island in general was so beautiful, but little Newport is just a gem of a town along the East Coast of the US. Lined with lighthouse and scenic coastlines, old houses and picturesque expanses of open water, Newport is one of those places that transports you back in time. I'd love to go back and spend a weekend just taking in the scenery and views over the ocean.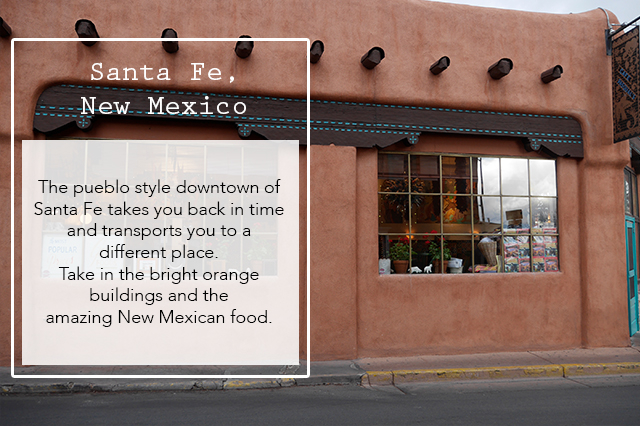 New Mexico in general is sort of like stepping into a different land, with the never ending deserts and Native American reservations every few miles. And that is the same with Santa Fe, just a short drive from Albuquerque, you are transported back in time with Santa Fe's historic downtown. The pueblo style buildings and bright oranges make you feel like you're visiting what this area must have looked like hundreds of years ago. Explore the shops and restaurants and indulge in the amazing food.
Tip for Santa Fe : Research the weather before you go, we went in April and were expecting it to be warm but because of the high elevation of Santa Fe, it was snowing!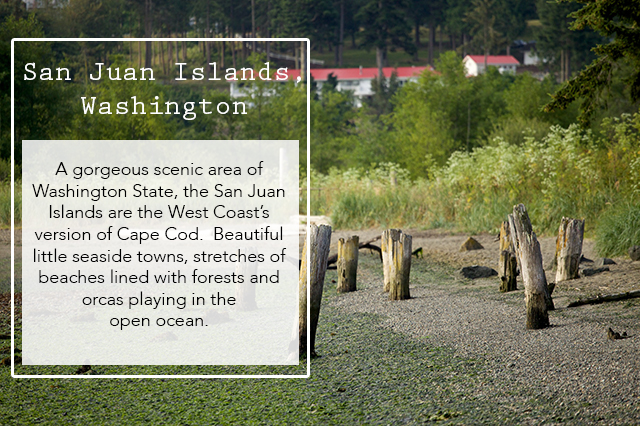 We just got back from a trip up to the San Juan Islands in Washington State this past 4th of July weekend and we fell in love with the area. This area of Washington is one of the most naturally beautiful landscapes I've ever seen, lined with coastlines and forests, gorgeous homes perched on remote islands and scenic little coast towns. The San Juan Islands are only accessible by ferry and the ferry ride itself is gorgeous as you weave in and out of the islands there, some not even inhabited. Orcas play in the waters here (we got to see them!) and the greens are so vibrant, it's intoxicating.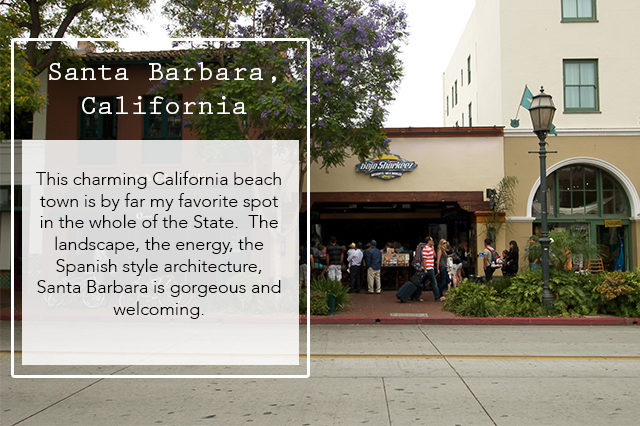 Charming Santa Barbara was the place that made me like California again. I've never been a huge fan of the State for various reasons, mostly Southern California, but our time in Santa Barbara may just have changed my mind. This town is what California should be in my book, charming walkable streets, beautiful beaches, gorgeous architecture and bright flowers everywhere. Santa Barbara will be a place we return to and the energy here, the stunning views and the Spanish style buildings made me fall in love with this California beach town.
Related Posts of Interest: