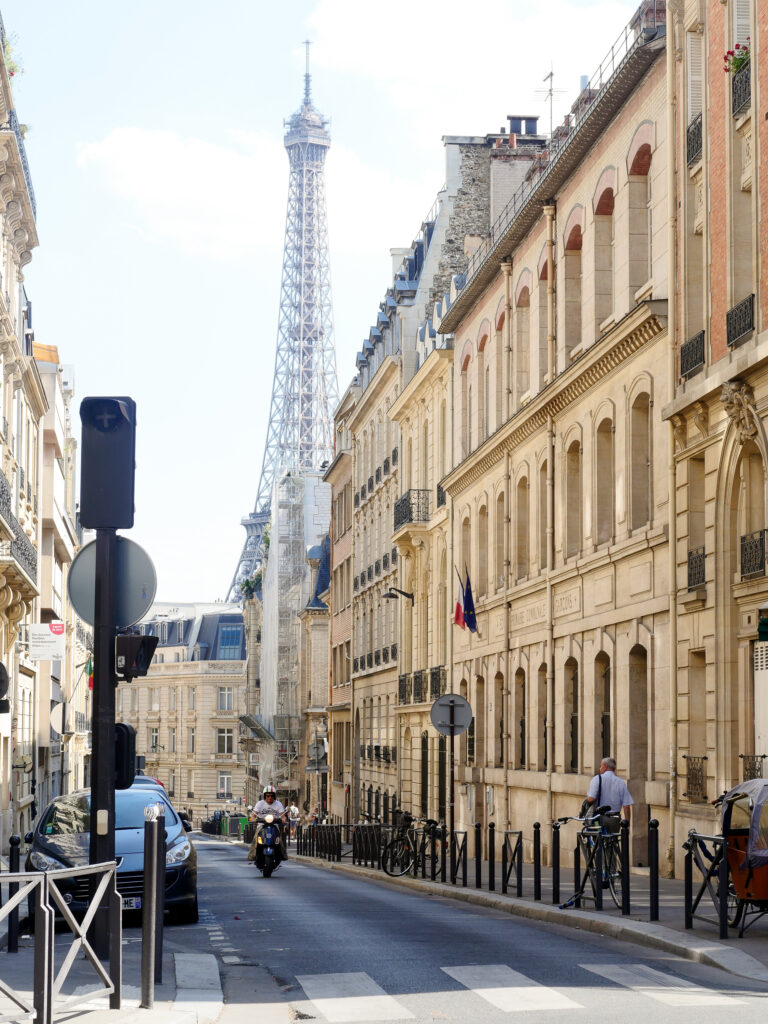 In this seemingly never-ending spiral of COVID, I'm dreaming more and more of the day when we can explore the world again.  I've also been thinking a lot about the places I still want to see, the places I want to return to and some of the places that have had the biggest impact on me.  And as I mentioned in my post on what I think travel will be like post-COVID, I think we'll all be having to take longer trips for a while, spending more time in one place and exploring around there.  One of the best ways to do that is to base yourself in a major city and take day trips to other areas nearby.  That's what I'm hoping to do once we can get to traveling again and as I plan my future escape, here are some of the best day trips from major European cities, so that wherever you find yourself someday in a post-COVID world, travel can take your breath away again!

Paris to Lyon
A few years back, we accidentally ended up spending some time in Lyon and absolutely fell in love with this less-famous French city.  While I'll always be a huge fan of Paris, Lyon offers a charm all its own and is an easy train ride from Paris, easily accessible to spend a day wandering around Lyon and then heading back to the City of Light.  Lyon feels a little bit French, a little bit Mediterranean, a little bit Italian.  Lyon's buildings are pastel-colored, the views are breathtaking and it's easy to explore on foot for as long as you like.

Amsterdam to Bruges
Hop on a train in Amsterdam in the morning and head to Bruges in Belgium.  This little historic town is beautiful but the real winner here are the outdoor markets in the old village squares, where you can grab a Belgian waffle and a strong cup of coffee and wander to your heart's delight.  Cobblestone streets, canals and waterways, and cafes everywhere, Bruges is where you go to feel completely European for a day.

Munich to Hallstatt
While I wasn't a huge fan of Munich, it's central location in Europe offers incredible day trips to lots of places – one of those being the beautiful town of Hallstatt in Austria.  Only 2.5 hours by car from the center of Munich, Hallstatt is one of those storybook places that really does live up to the hype.  Snow covered mountains create a backdrop that seems other-worldly, a tiny town that feels like it's exactly perfect and lunch in an Austrian cafe, it doesn't get much better than that!

Edinburgh to St. Andrews
I fell hard for Scotland the first time we visited and every subsequent visit has been just as great, but our first trip there we drove from Edinburgh to St. Andrews for the day and it's still one of my favorite travel moments of all time.  This quick and easy drive (or train ride) will leave you wanting more.  First off, driving through Scotland is gorgeous.  Second, St. Andrews on the Coast is a beautiful town and third, sitting in a Scottish having sticky toffee pudding might be my favorite travel experience ever.  We also happened to see one of the most stunning sunsets of our lives in St. Andrews a few years back, so you know, there's that too.

Reykjavik to Vik
If you've been following me for any length of time, you'll know how much I adore Iceland.  Like when I'm having a bad day, my life backup plan is to escape to Iceland and live in a little house in a little town somewhere where no one knows where I've gone.  And one of my favorite areas of Iceland is the Southern Coast where the town of Vik is tiny, the sand on the beaches is black, and the waterfalls are magical.  The drive from Reykjavik to Vik is a pretty easy one (unless there is inclement weather), and you can easily do it in a day.

Rome to Umbria + Tuscany
Ahhh Italy.  It's no secret that on our first trip there years ago, we hated it.  We left saying we never wanted to go back.  And then a few years later, we decided to give it another go and guess what?  We fell in love.  Italy is one of those countries that you have to let go of what your preconceived notions are, that you have to let go of your Type A personality, that you have to let go of your schedule.  If you can do that, you'll fall deeply, madly in love.  And while the cities are incredible, where Italy really shines is when you start driving out of the city centers and seeing the countryside.  The drive from Rome up through Umbria and Tuscany is magical, from rolling hills and hilltop fortresses-turned towns, this drive is beyond worth it.  Whether you only do this as a day trip and return to Rome in the evening or you stay for several days, Umbria and Tuscany are perfection.

Nice to Monaco
If you're into ticking off as many countries as you can on trips, then this daytrip is for you!  When you find yourself in Nice on the French Riviera, hop a quick 20 minute train and you'll find yourself in an entirely different country for the day.  Monaco is a little tiny spec on the map but will feel entirely different than France.  Wander by the Hotel de Paris in Monte Carlo and take in the seaside views and tell everyone you spent the day in a different country.