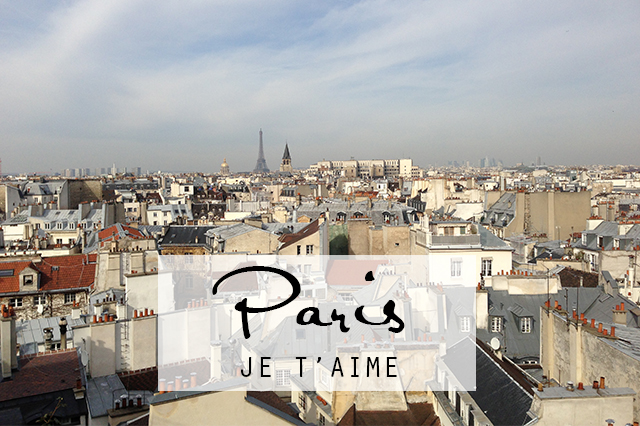 It's no secret on this blog that I adore Paris and France in general and miss it dearly in between visits. Three months from today I'll be back roaming the streets of my beloved Paris and as I'm getting anxious for our next visit to the City of Light, I realized that while I talk about Paris a lot and have posted a lot about it, I've never really outlined my favorite neighborhoods of the city.  Paris is a lot like my own home city of Portland in that each neighborhood or area of the city has a very distinct feeling and over the years and different visits, these are some of my favorites and why you might like them too.
Paris is split up into arrondissements, essentially neighborhoods that are numbered (and most of them have names too) that make up the city.  In order of their arrondissement numbers, here are some of my favorite spots in Paris!
(French note = In French, when you say 4th, that translates to 4E as in "quatrieme" meaning 4th, so that's what that means in the images below).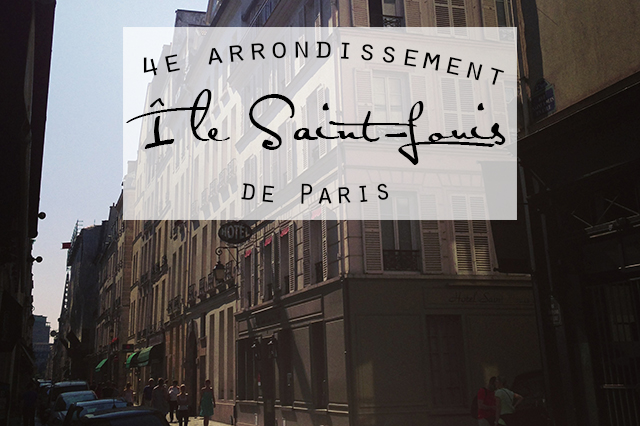 The Île Saint-Louis is one of my favorite areas of Paris.  Located on a small island in the middle of the Seine, it's filled to the brim with adorable buildings and small shops and restaurants on just 1 main street down the center and small side streets spilling off of it.  It exudes a calm, sophisticated atmosphere filled with an old-world charm.  It's home to my favorite boulangerie in the city (Maison Martin) as well as our favorite restaurant in Paris, Cafe St. Regis that boasts an incredible view of the back of Notre Dame while you dine al fresco with Rosé wine and the best chicken paillard I've ever had.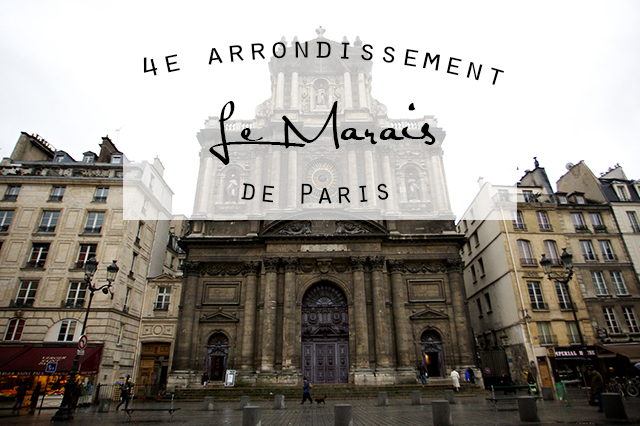 Le Marais is an interesting part of Paris, with a distinct history seemingly flowing from the facades of buildings throughout its streets.  It's a part of the city that feels unique and worn in a way, like its been through a lot over the years.  The Marais has become a hip area in the last while and is filled with lots of trendy shops and restaurants that feel like traditional Paris, but with a unique twist.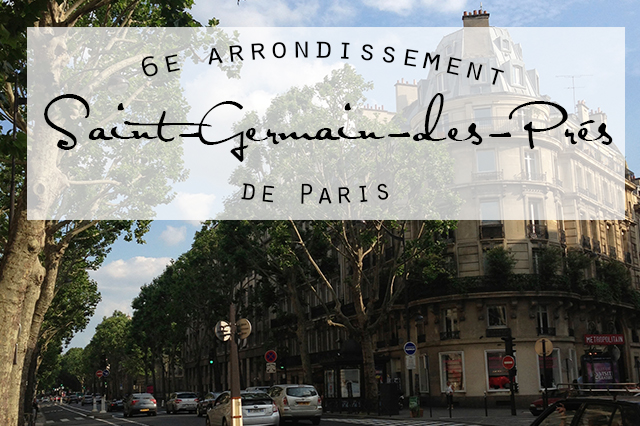 A close second favorite to the Île St. Louis, Saint-Germain is a fantastic area of Paris.  The location of years and years of artistic and creative endeavors, Saint-Germain is still very much the hip, artsy, creative center of the city.  Filled with tree lined streets, cobble stoned side roads, galleries and hip restaurants, Saint-Germain is gorgeous in all times of the year.  This is where I go when I just want to wander the streets, take in the street-side cafes and bring my creativity and imagine to life.  This is after all where the likes of the Fitzgeralds and Hemmingway spent much of their time in Paris in the early 1900's and it's still an area of Paris that just keeps getting better.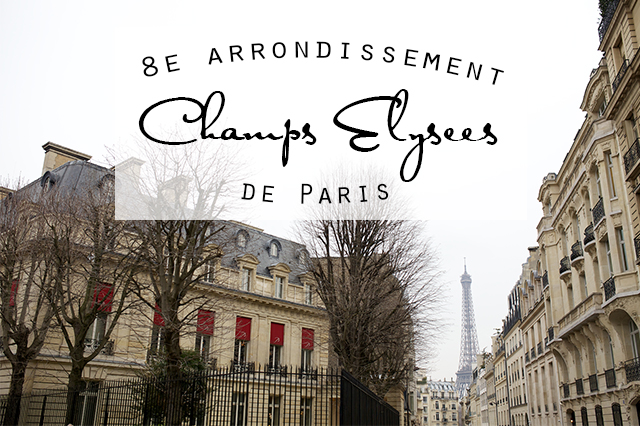 The Champs Élysées is one of those areas of Paris where you sort of just feel like you should be dressed head to toe in Chanel to fit in.  It's a chic and fashionable area, filled with clean streets, spotless ivory building facades and red shades and awnings for a pop of color.  The streets that span off of the famous Champs Élysées are also home to some of the wealthiest of Paris and you can feel it just by walking through the neighborhoods.  With views of the Eiffel Tower and close to the modern Champs Élysées filled with shops and restaurants, this area is always a treat to experience!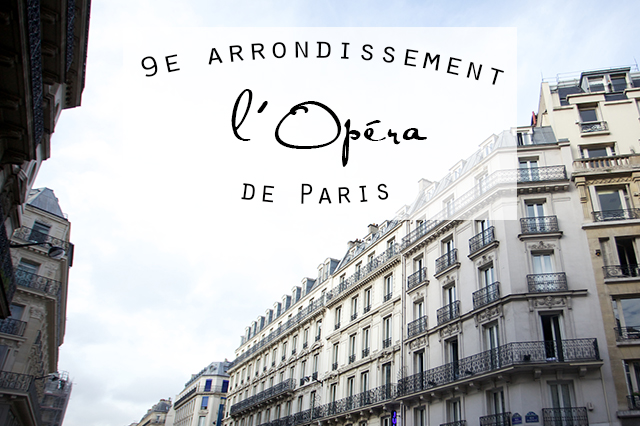 The Opéra area of Paris is the neighborhood where Nick and I stayed on our honeymoon almost 4 years ago and while we don't make it up that way on the Right Bank as much as we used to (since we usually base ourselves on the Left Bank during our trips now), it still holds a special place in my heart.  The 9th arrondissement is the movie version of Paris, Hausman architecture, detailed balcony railings and ivory white facades, this area screams "You're in Paris!"  The neighborhood is chic and tailored and is home to many of Paris' shopping destinations like Galeries Lafayette and Printemps.  It's also home, obviously from the name of the area, to the Palais Garnier Opera house which is a site in itself.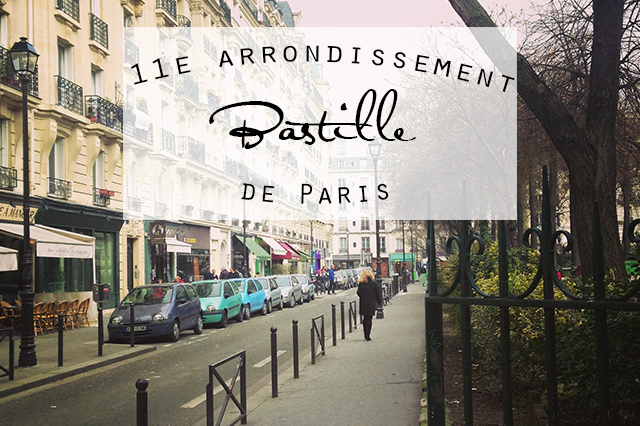 We first explored the Bastille area of Paris on our last trip there together a year ago and I was completely taken by the area.  Sort of off the main tourist path, this area in the 11th arrondissement has a local, unrestrained vibe filled with small neighborhood parks and streets filled with small shops and restaurants.  We ate at a lovely little Spanish restaurant in this neighborhood and thoroughly enjoyed getting away from the "tourist Paris" and more into the local, casual atmosphere of this area.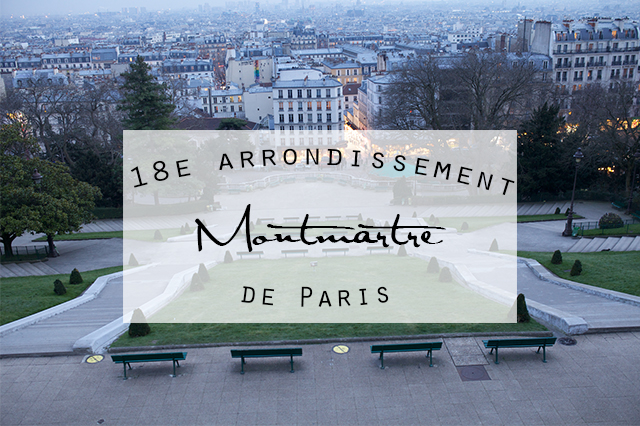 Montmartre, the area of Paris that gets its name butchered by Americans left and right is an interesting area and one that I debated putting on my "favorites list."  While I think it's a must-see spot in Paris, to be honest, I'm not a huge fan of the area.  Though for the views and the experience, I think it's still worth mentioning.  Montmartre sits up on the hills above Paris and boasts spectacular views of the city as well as windy small hilly streets filled with cafes and shops.  It's reminiscent of "Old Paris" and the version of the city I envision how the city once was.  Montmartre has sort of a rebellious, edgy vibe and I guess being home to the Moulin Rouge, you can understand why.  But spend one evening taking in the sunset from Sacre Coeur or exploring the windy cobbled streets of Montmartre and you'll understand why it's a must-see area of Paris.
Headed to Paris?
Check out our Paris Travel Guide in the Land of Marvels Shop for only $5!