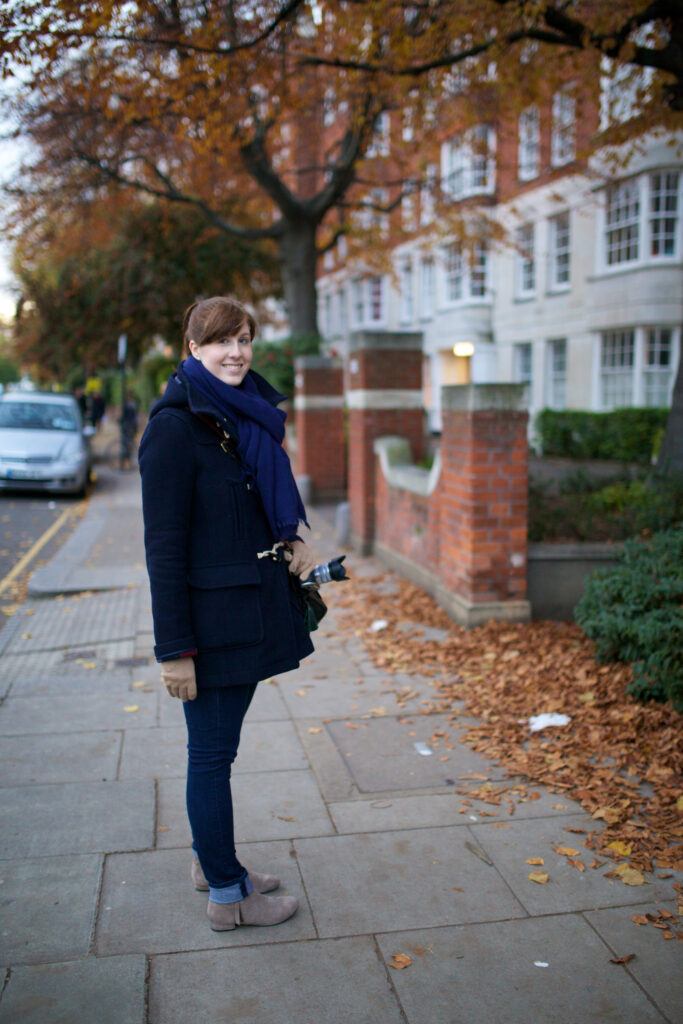 Europe in the Winter can be a great time to travel, there are far less crowds than in peak times and you really get the Christmas spirit if you travel during November and December.  But traveling during the coldest time of year can prove difficult for packing, especially packing only carry-ons like we do when we travel.
Some tips for packing for Winter climates in a carry-on to still make sure and have different outfits and a variety in what you wear:
-Choose 1 great coat for the trip and style it differently each day while there with different scarves and pants.  Wear this coat on the flight, so it doesn't take up space in your suitcase.
-Bring multiple scarves to change up your outfits.  I chose an assortment in different colors to keep me from getting bored.
-Pack warm shoes.  I brought 3 pairs: 1 pair of tall boots, 1 pair of Converse low tops and 1 pair of low suede booties.
-Pack gloves.  I brought 3 pairs so I didn't get bored and I could pick daily which ones went best with my outfit.
-Pack 1 pair of denim and then another "special" pair of pants.  I chose a pair of green denim to brighten up my outfits when I got tired of my dark denim.
-Leave room for souvenirs.  I bought a few things while on our trip, so I made sure to leave room in my suitcase for a few items that I knew we'd probably end up bringing back with us.
What I Wore: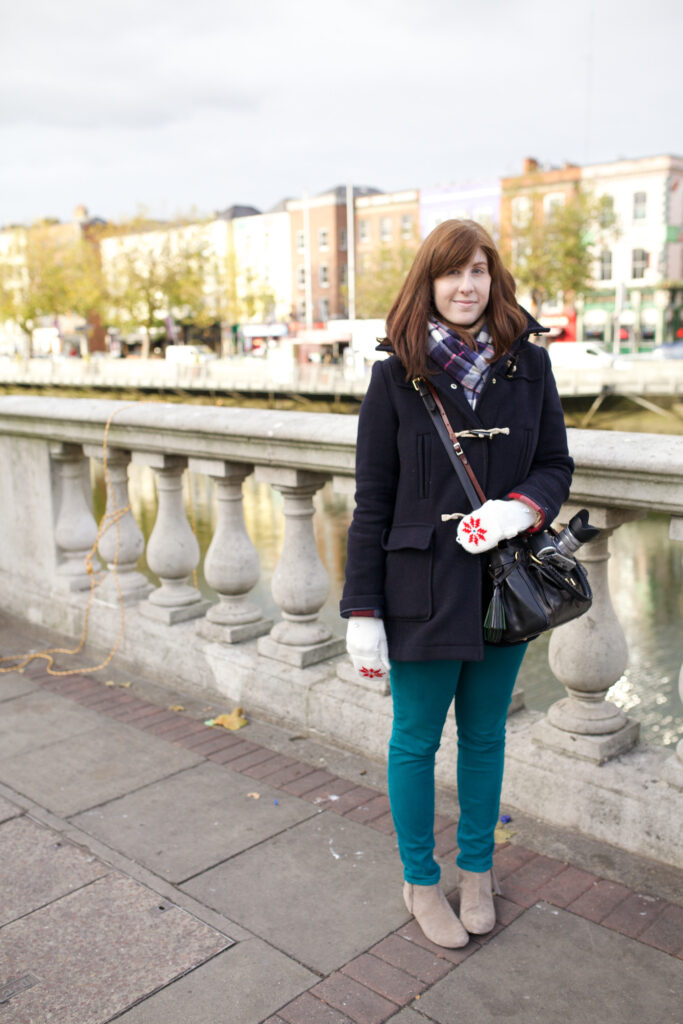 Outfit Details:
Green Jeans (similar) | Navy Toggle Coat | Mittens (similar) | Lumix Camera | Scarf | Turtle Neck Sweater |
Dooney and Bourke Cross Body Purse | Tan Boots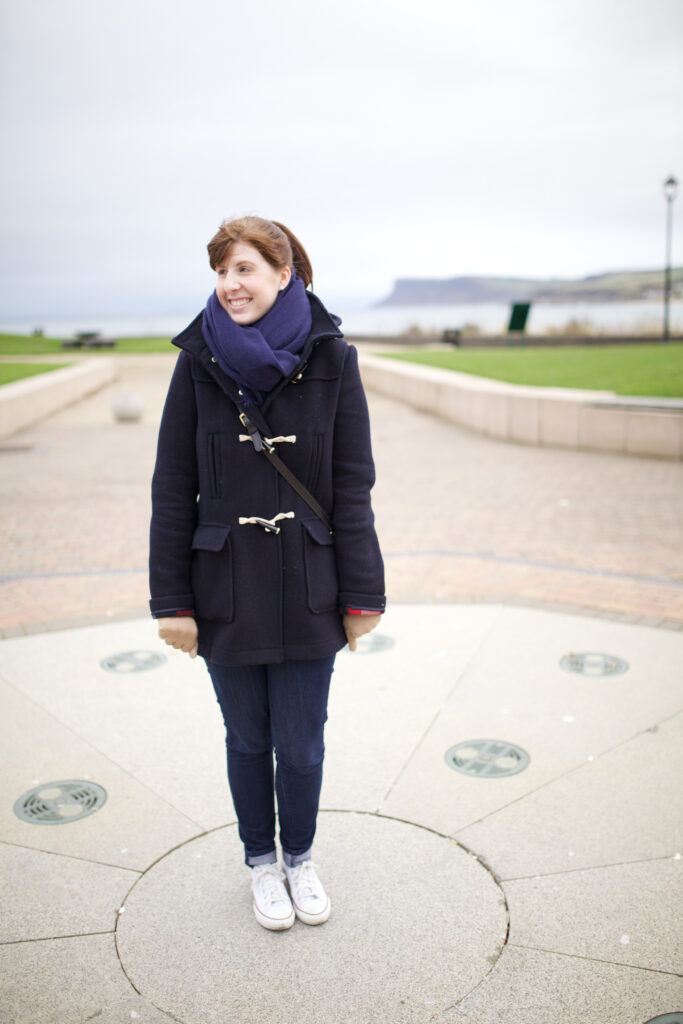 Outfit Details:
Madewell Dark Denim | Navy Toggle Coat | Gloves | Lumix Camera |Navy Scarf (similar) | Turtle Neck Sweater |
Dooney and Bourke Cross Body Purse | White Converse Low Tops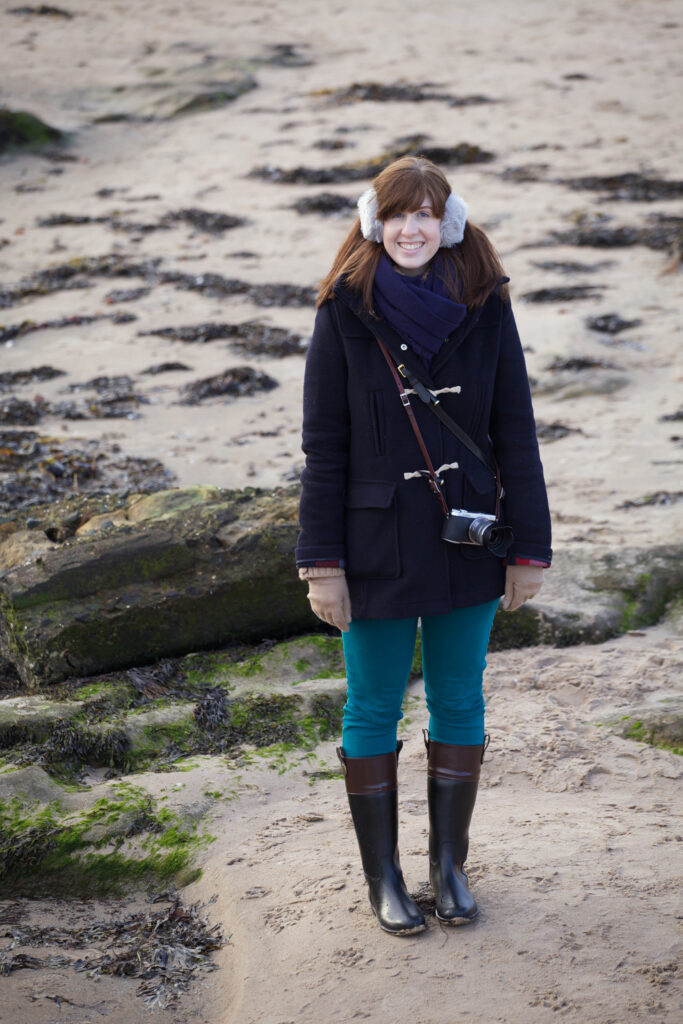 Outfit Details:
Green Jeans (similar) | Navy Toggle Coat | Gloves | Lumix Camera |Navy Scarf | Turtle Neck Sweater |
Dooney and Bourke Cross Body Purse | Ear Muffs | Black Rubber Boots (similar)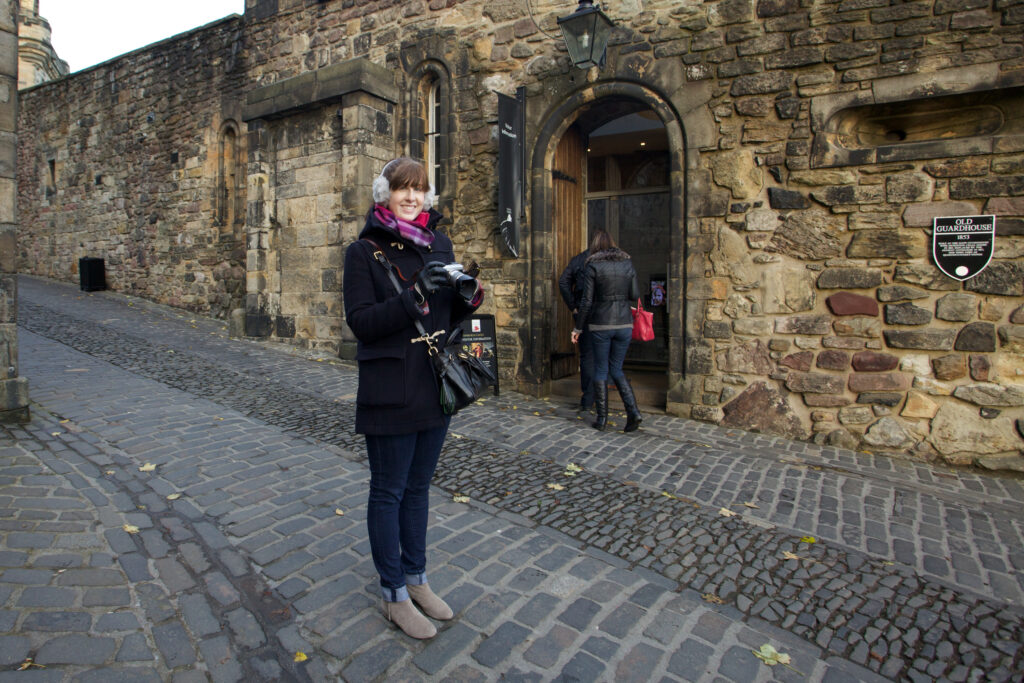 Outfit Details: