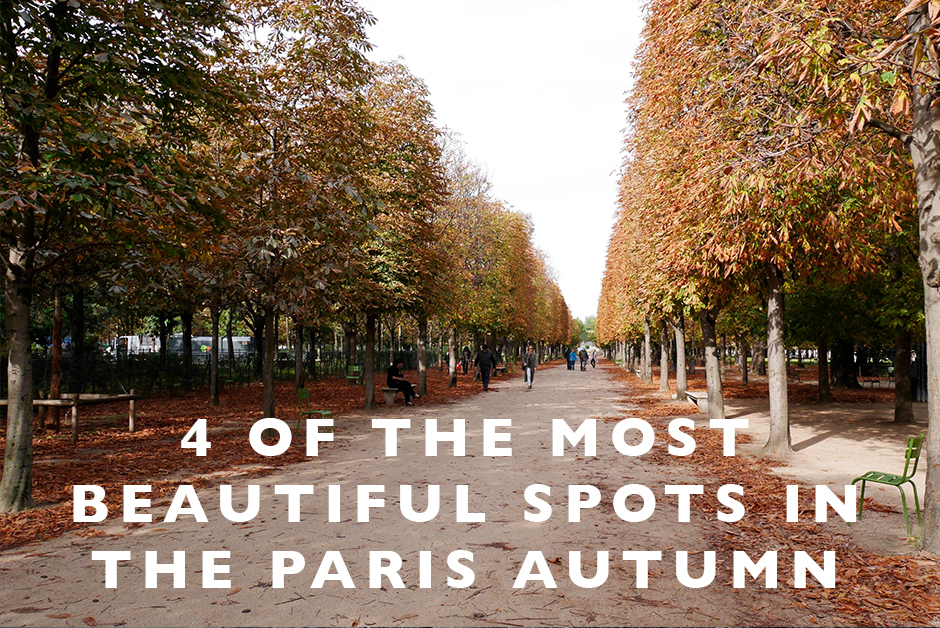 It's no secret that Autumn is my ultimate favorite time of the year, with cool temperatures and leaves falling around you in shades of gemstones.  And while many places are beautiful in the Fall, Paris is even more magical than during other times of year in the famous city.  I've been to Paris in the Autumn a few different times over the years and I have to say, there are a few spots around the city that really showcase the Fall season.  So for the the most beautiful spots in the Paris Autumn, head to these famous spots around the city and I promise, you'll be snapping photos at the beauty around you!  Here are 4 of the most beautiful spots in the Paris Autumn.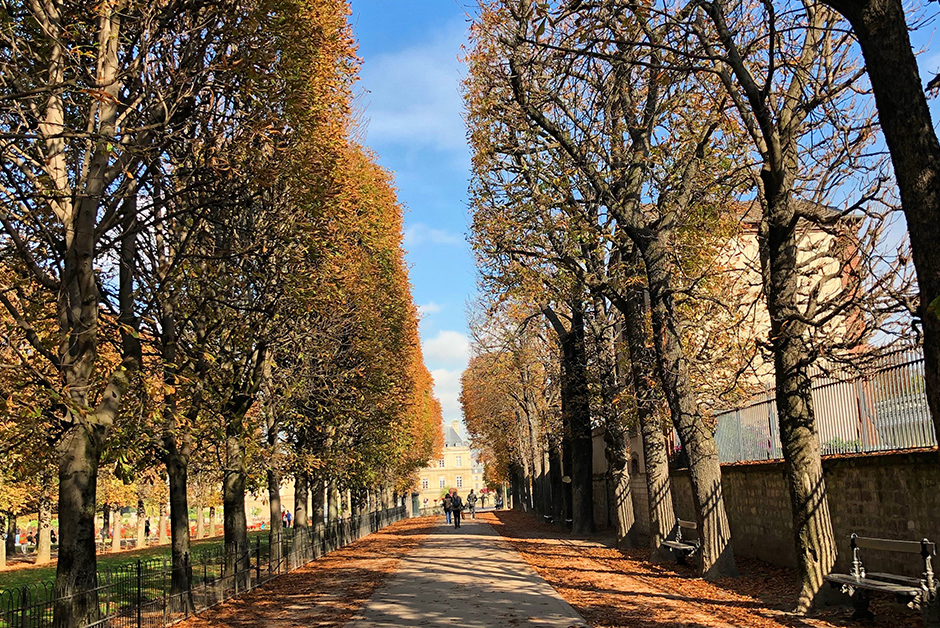 Jardin du Luxembourg
This Left Bank park has over the years become one of my all time favorite places.  It's generally a lot more locals here than you'll get in a lot of the other parks in Paris due to its location and yet, it is stunningly beautiful.  From the tree lines sidewalks to the open areas and the incredible buildings that call this park home.  My favorite thing to do on a beautiful Fall day is to buy a few croissants, some Orangina and a baguette and camp out here for a few hours just taking it all in.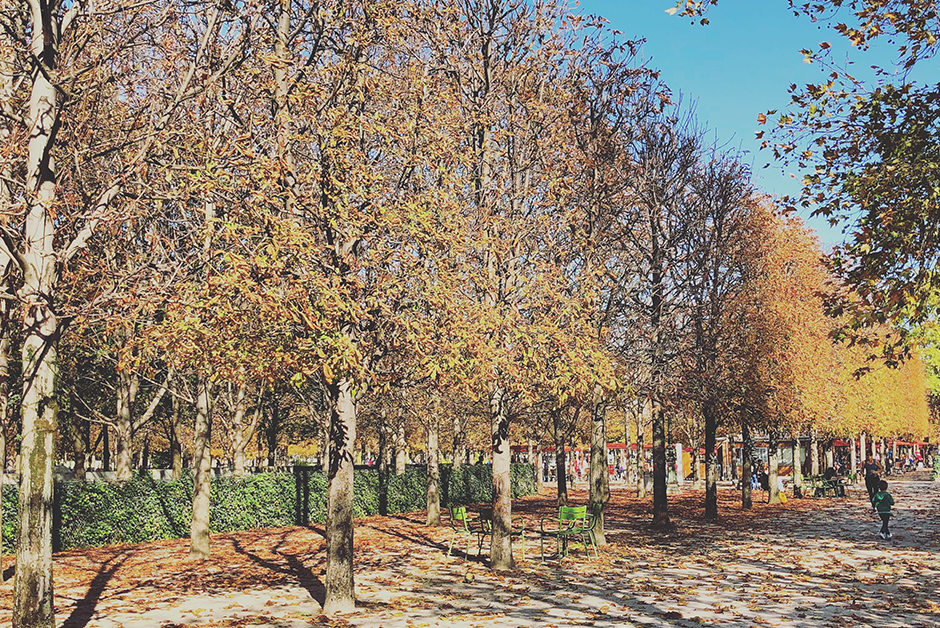 The Tuileries
Still one of the most central parks in Paris, the Tuileries Gardens right outside the Louvre are a hub of locals and tourists and so beautiful during the Fall.  Wander through the pathways or grab a chair and just enjoy a beautiful Fall day, you really can't go wrong in the Tuileries.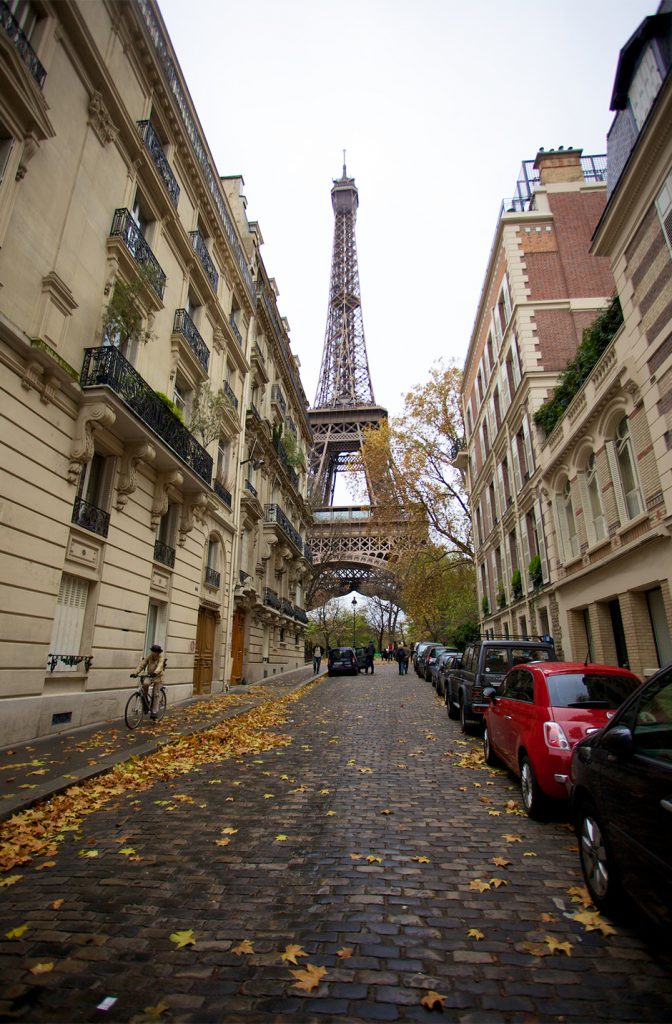 The Eiffel Tower
Still one of my favorite views of the Eiffel Tower is through the buildings as you come upon the monument from the St. Germain side of it.  And while it's a little more out of the way to do it this way if you're taking the RER, the views, especially in the Fall with leaves on the ground are pretty stunning.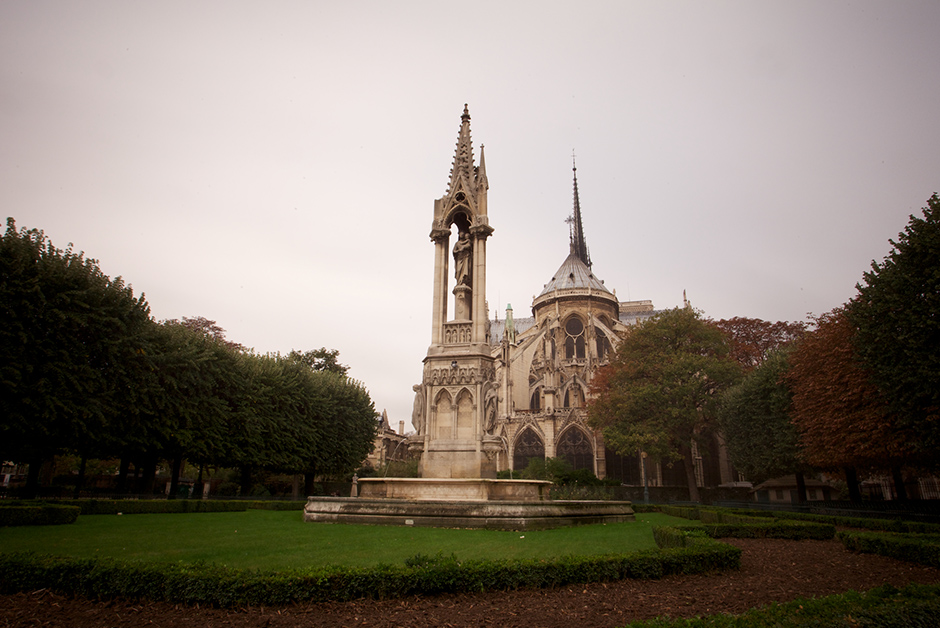 Notre Dame
We generally stay right near Notre Dame as that area is one of our favorites in Paris and we frequent the Île St. Louis so we spend a good amount of time wandering by the back of Notre Dame during our time in the city.  This little park at the back of the famous monument is generally a lot less crazy than the front and the trees are stunning in the Fall.  From deep reds and oranges, take a wander through here and enjoy all the gem-toned colors.
Headed to Paris?
Here are all my posts on the city.