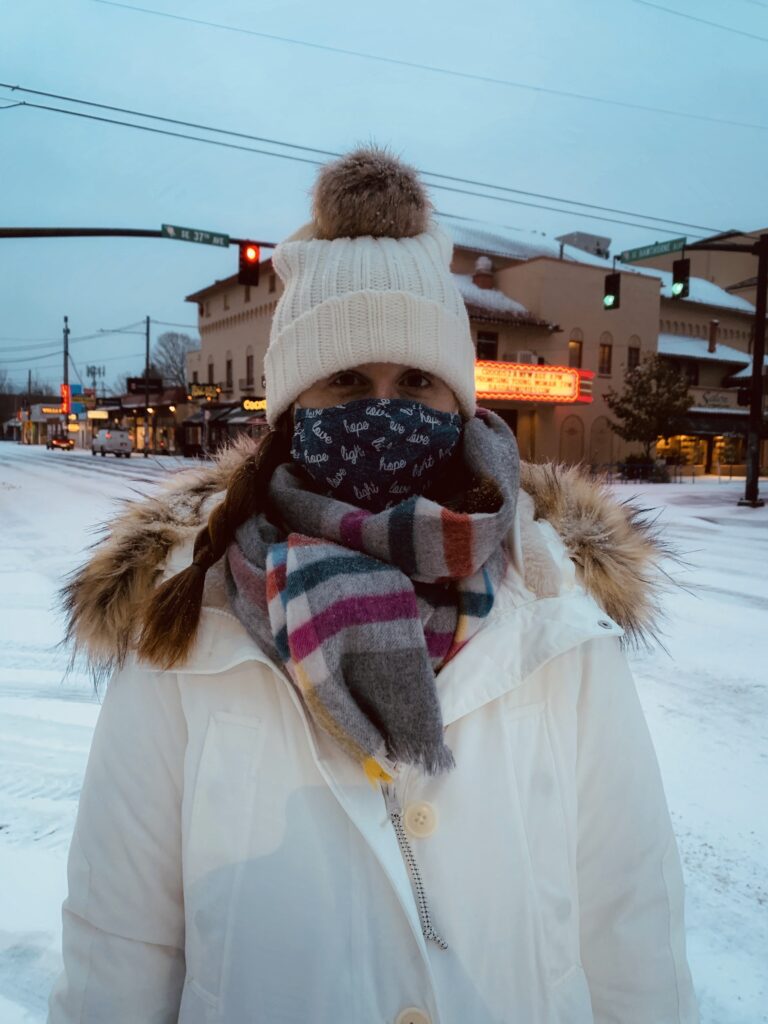 Outfit Details:
J Crew Insulated White Coat (similar) | Boden Scarf (similar) | Hat
This past weekend, Portland was covered in a blizzard of white snow, falling for several days and with temperatures dropping way below our normal winter temps, the city came to a complete standstill.  All in all, we ended up with about a foot of snow after three days, which for this mild rainy area of the Pacific Northwest, is a lot of snow!  Our infrastructure just isn't built to withstand the low temperatures here and when we get any more than a couple inches of snow, it shuts down the city.  To add on to that, we get a lot of ice and freezing rain accompanied with the snow, so our roads and trees become sheets of treacherous ice and driving conditions become really bad.  Long story short, our Valentine's weekend was basically spent inside, watching the snow fall outside.
We did however get to explore a bit and take some pictures in our snowy city.  We haven't had this much snow for three or four years and the ice storm that accompanied the snow is a once-in-40-year-event. And while our typical Valentine's weekend would have looked a lot different if it weren't for the pandemic and the snow, we did what we could to make the most of it!