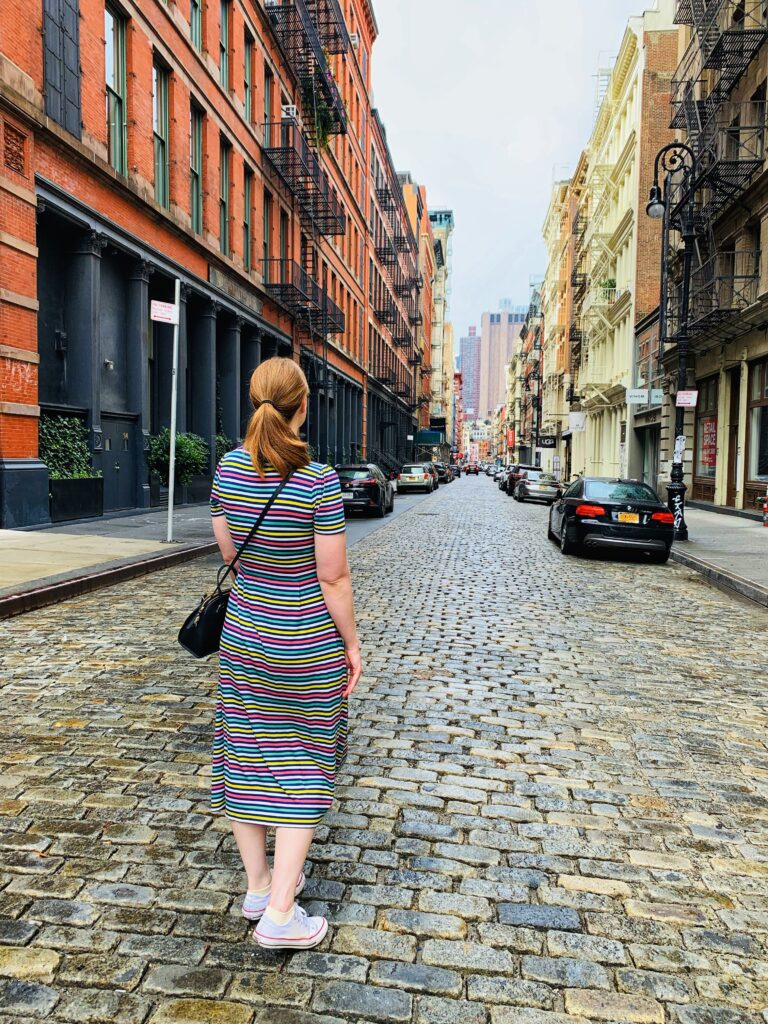 Outfit Details:
Boden Cotton Dress (similar) | Cross Body black Kate Spade Purse | White Low Top Converse
In the late Spring this year, Nick and I were looking at our Summer calendar for travel.  We started with Iceland in May, then had a week in DC and decided to finish out our Summer trips in NYC in late July.  We weren't sure what COVID would be like in the late Summer (hello Delta variant) and we decided that we wanted to do something in the US but somewhere that would be different and that we could do on a 3 day weekend.  NYC was the perfect spot to finish out a very busy June and July before we headed home to start August in Portland, me starting a new job and Nick diving head first into a huge work project.
We flew in Friday and arrived that night, leaving Sunday night around 7pm and it was the perfect short escape to enjoy the city.  We explored the West Village, rode bikes from Soho to Central Park and ate our way through the city.  Overall, this was our third or fourth trip to NYC so we used our experience there to explore organically with not too many plans and just generally taking a break from work and life.  I have restaurant reviews coming of the all the places we ate while there but from our Summer weekend in NYC, here are all the things we did that I'd highly recommend:
Rent CitiBikes and ride around the city – We did this a couple different times and it was such an amazing way to get around NYC.  You can rent the public bikes at any of the stations around the city and you can rent them right in the Lyft app.  If you can, grab an e-bike which is electric and will take way less energy than a regular bike, especially if you plan to go far.  We rode e-bikes from Soho in Lower Manhattan all the way up to Central Park and it wasn't too bad at all!
Visit The Little Island – NYC's newest park has been getting a lot of Instagram buzz and it was well worth a visit!
Grab Swedish Cinnamon Buns at Fabrique – My all time favorite Swedish bakery has a location in NYC and it's always a must-visit.
Get up and explore early – New York is hot and humid in the Summer so we found it was nice to get up and explore in the mornings before the heat got to be too much.
Brave the lines to have pastrami at Katz's Deli – This iconic NYC deli is worth the wait for pastrami sandwiches, matzo ball soup and latkes.
Wander the West Village – one of my all time favorite NYC neighborhoods, this area is so beautiful to take in.
Pick a famous NYC restaurant to brunch at – We brunched at Balthazar this trip but there are so many amazing spots to enjoy for a New York City brunch, just make sure you make a reservation!
Spend time in NYC's parks. We enjoyed Central Park, Washington Square Park and Madison Square Park on this trip and they are all lovely to wander through, pick a bench and take it all in for a bit.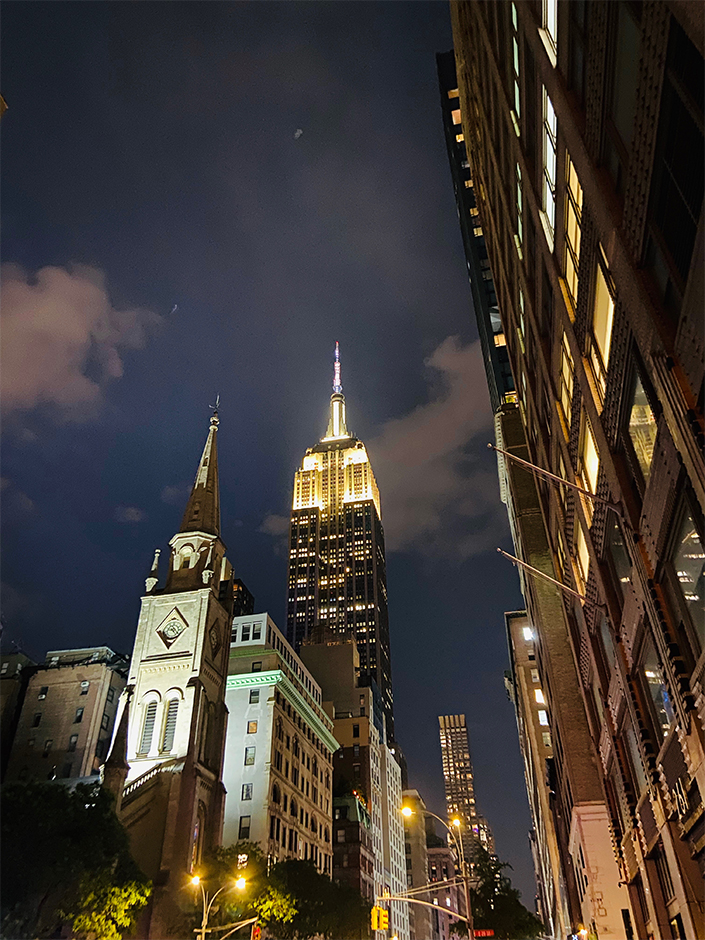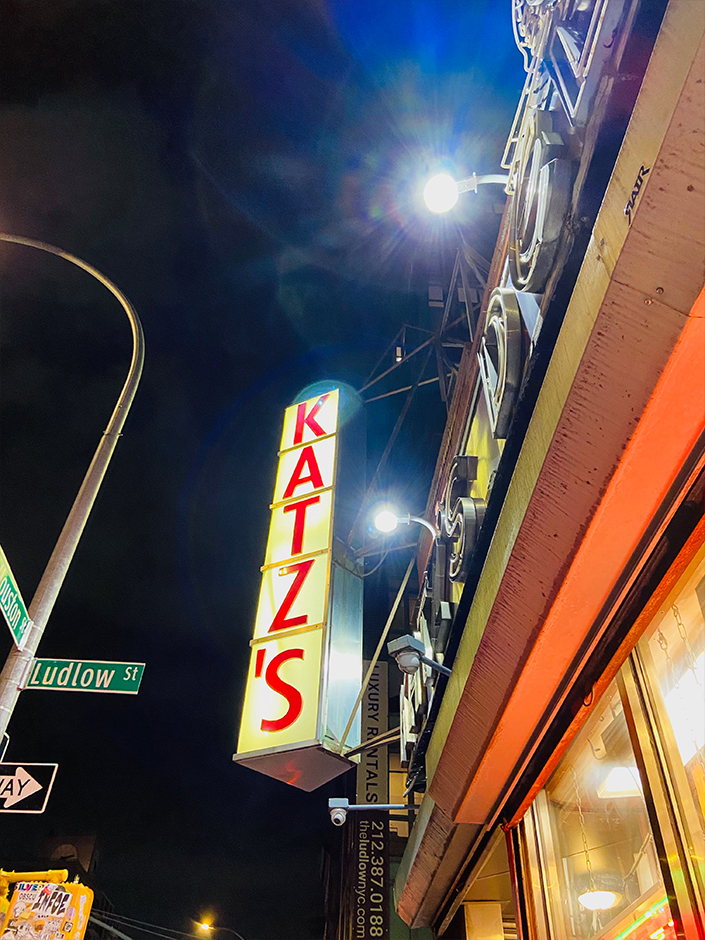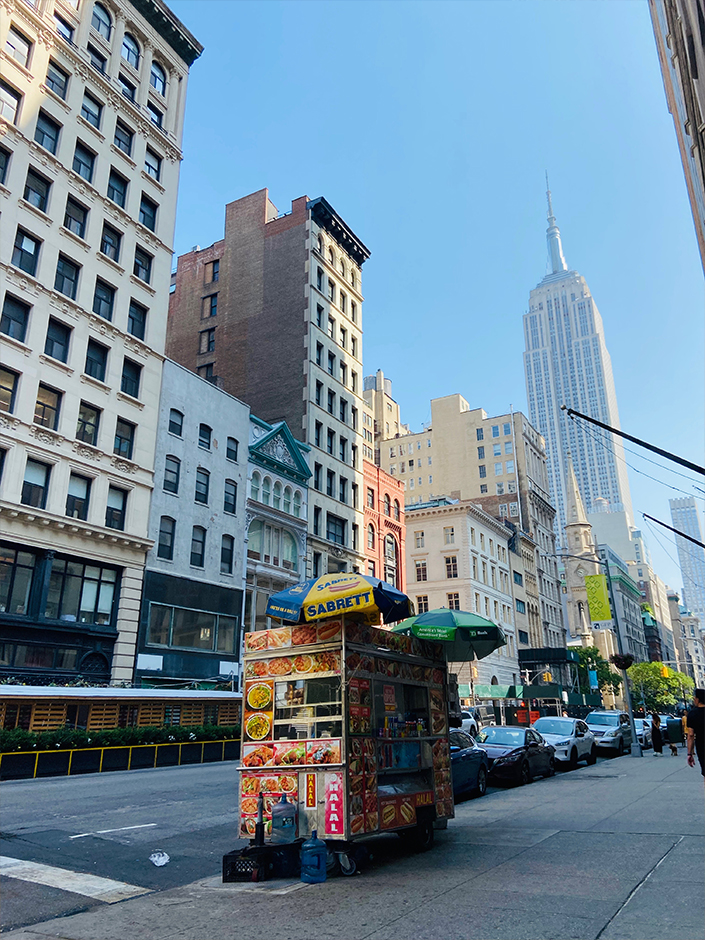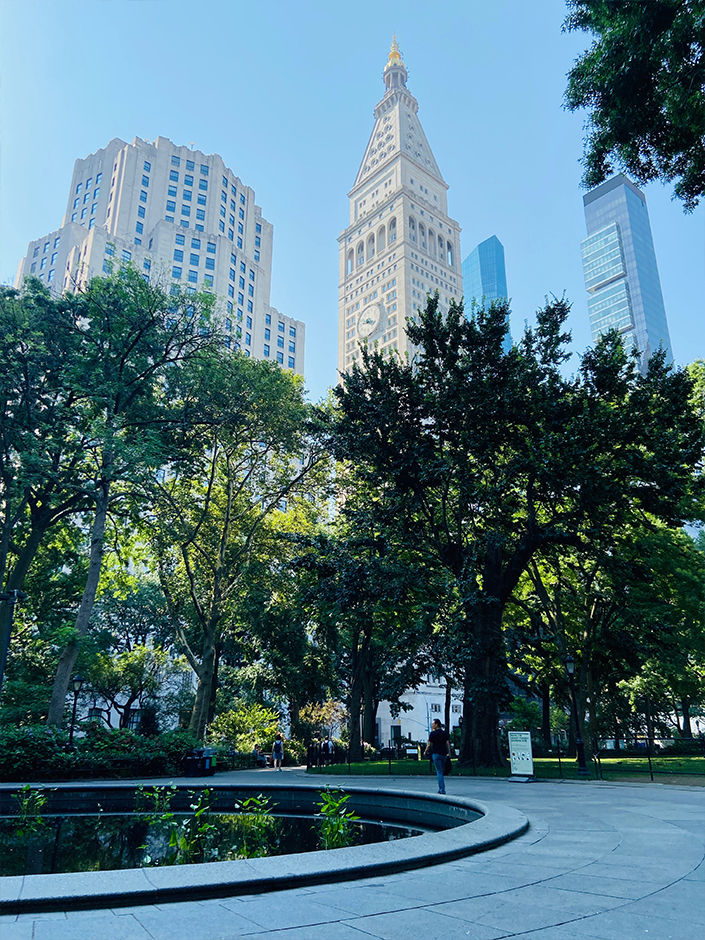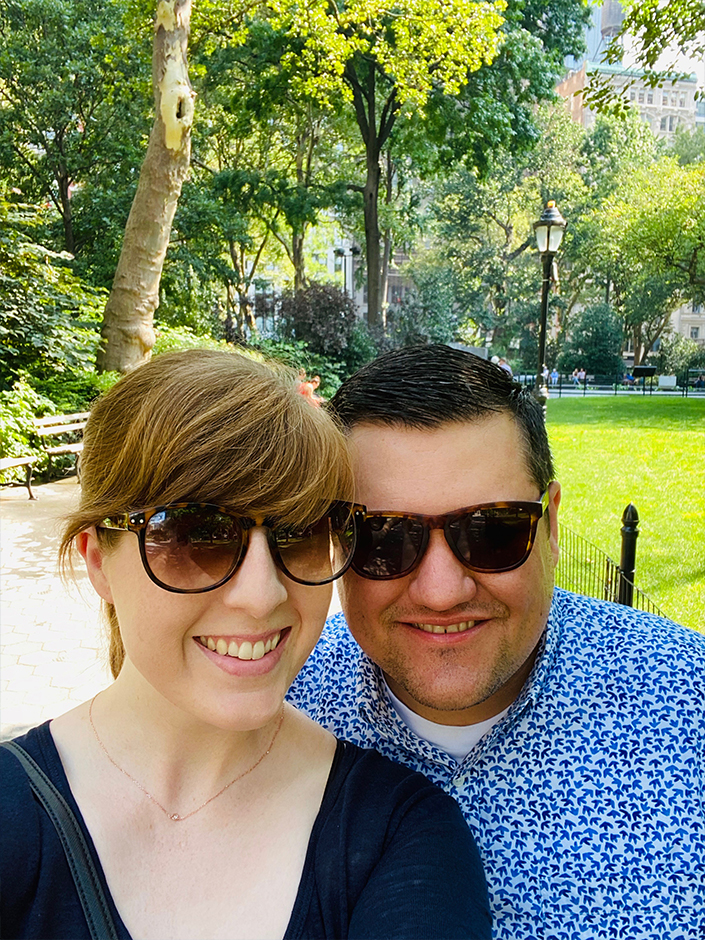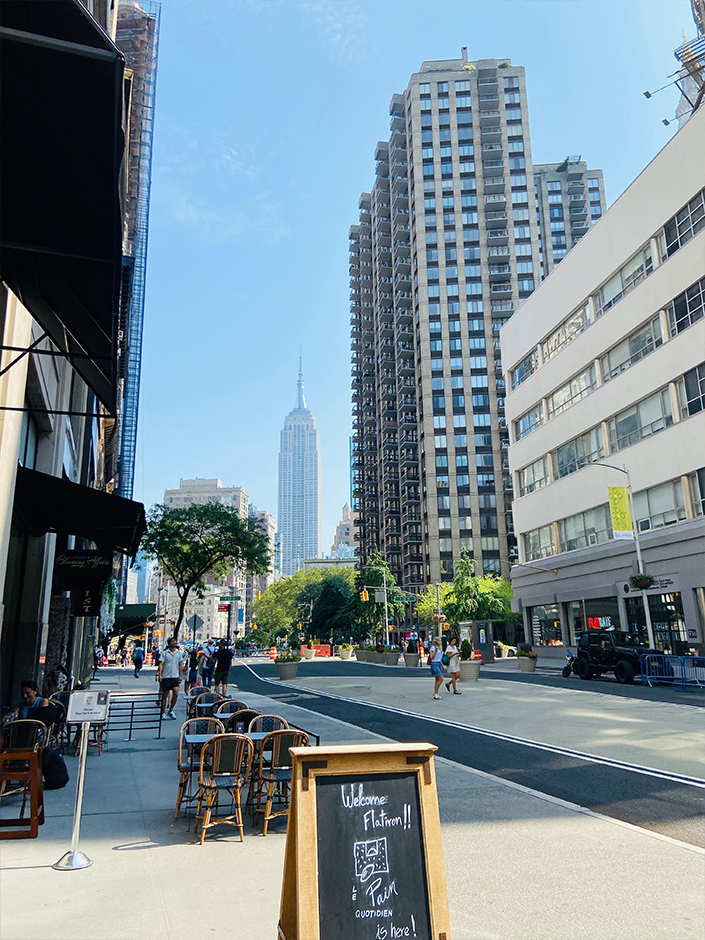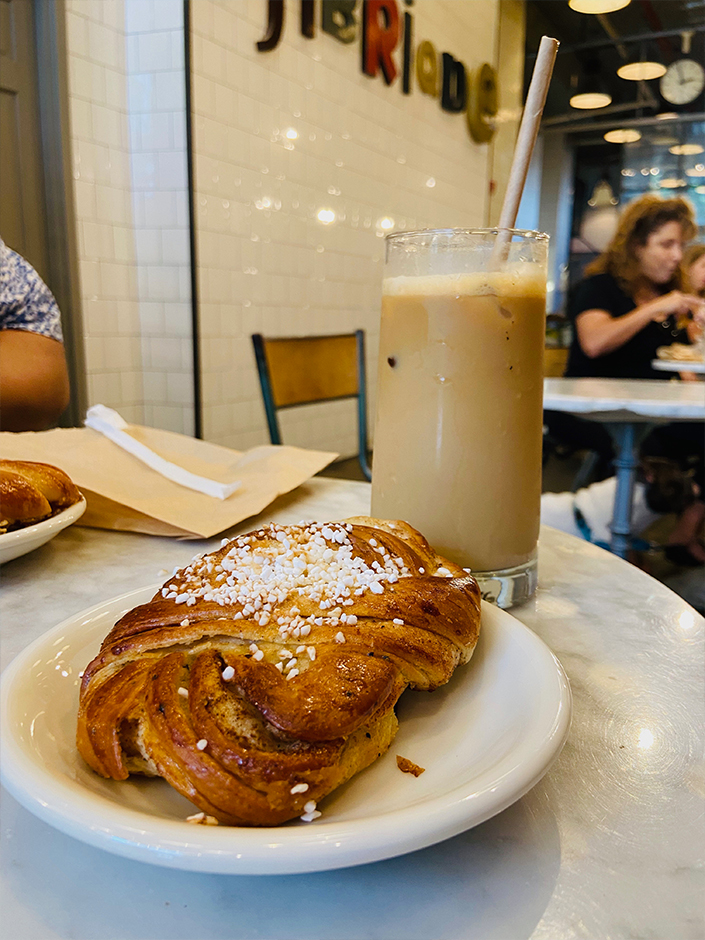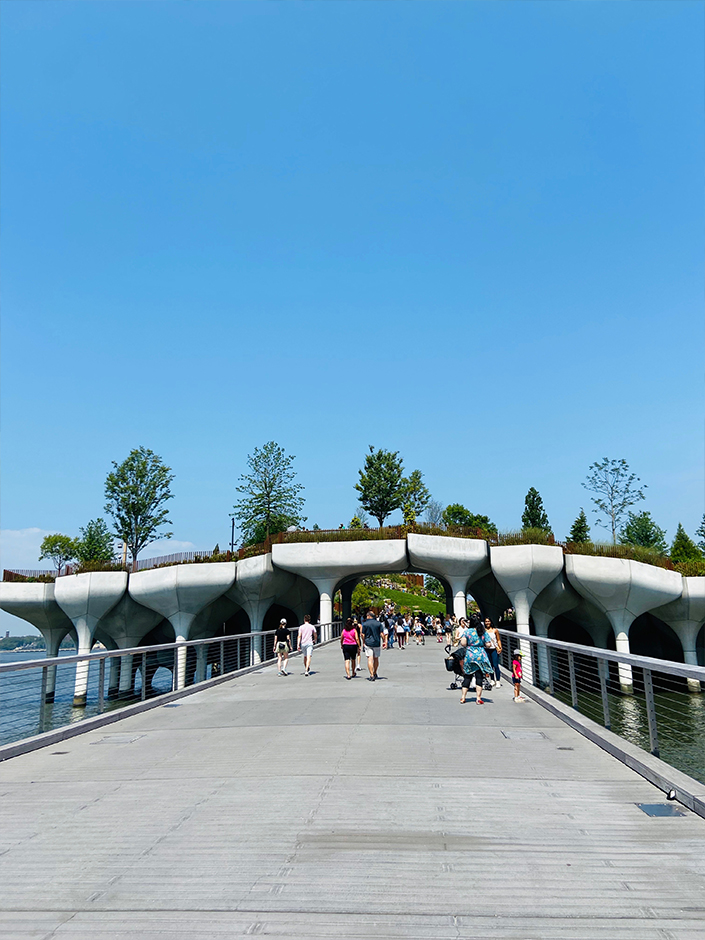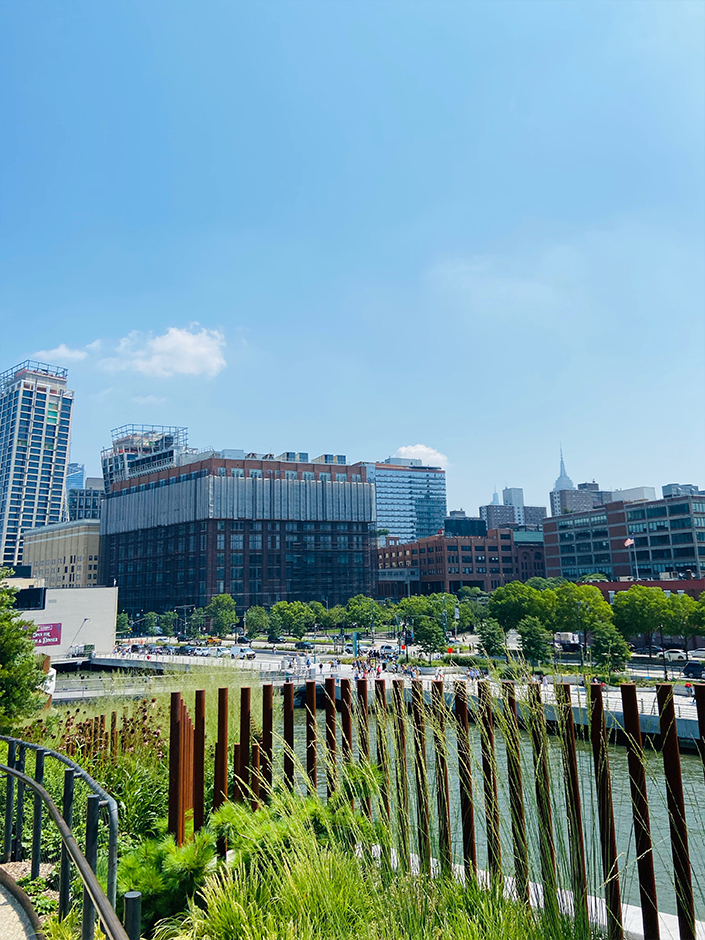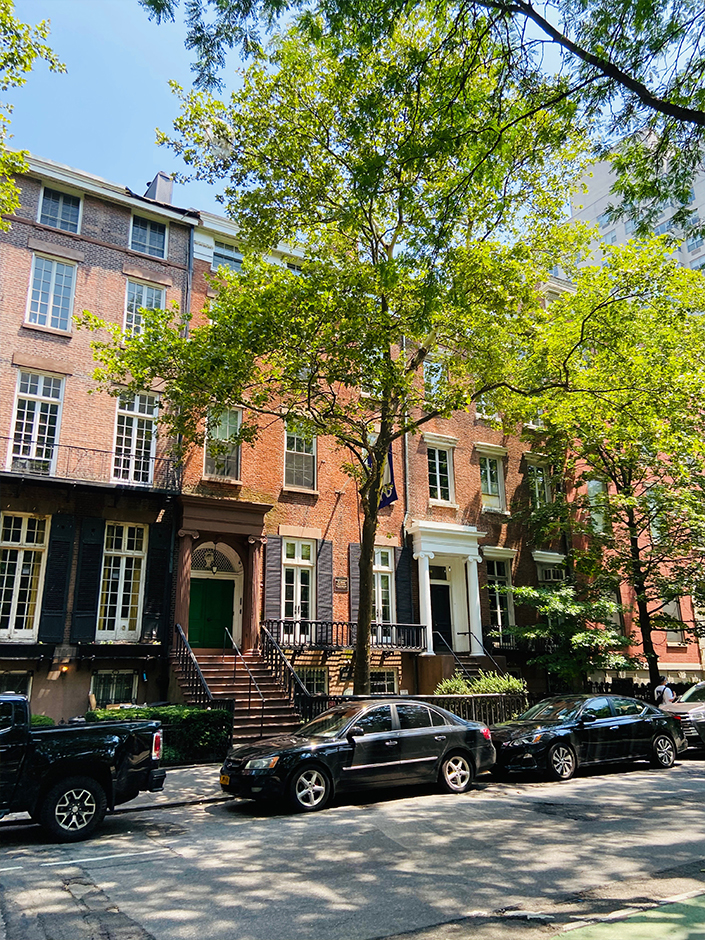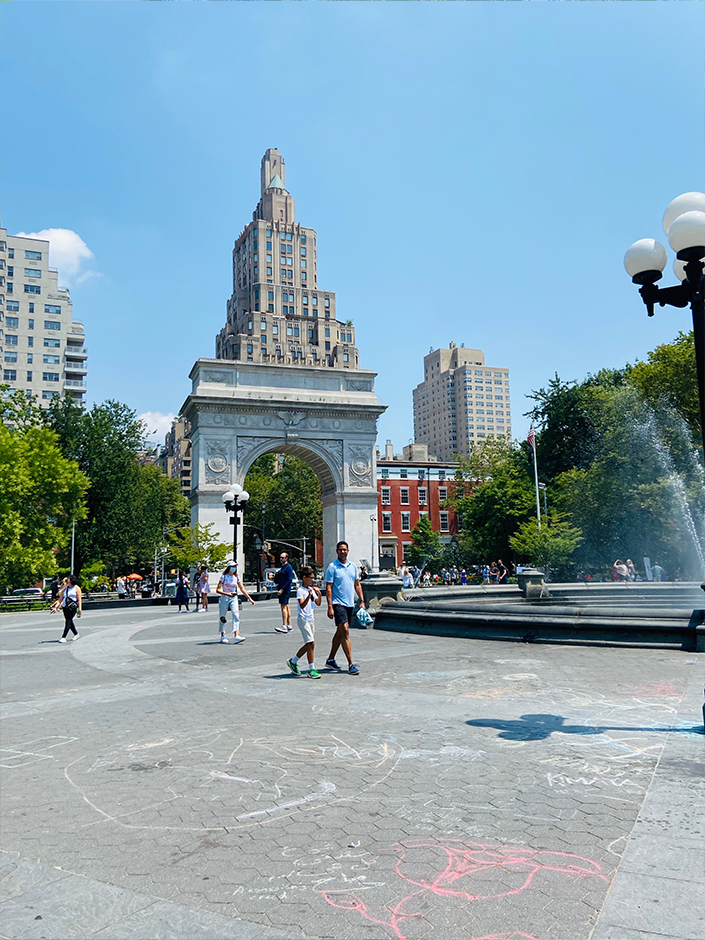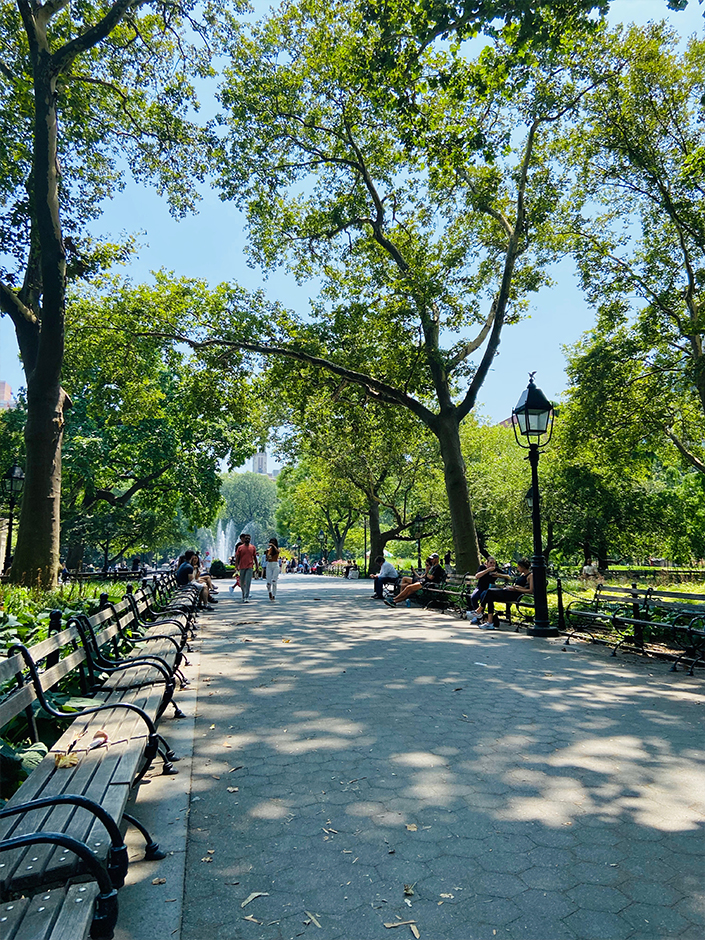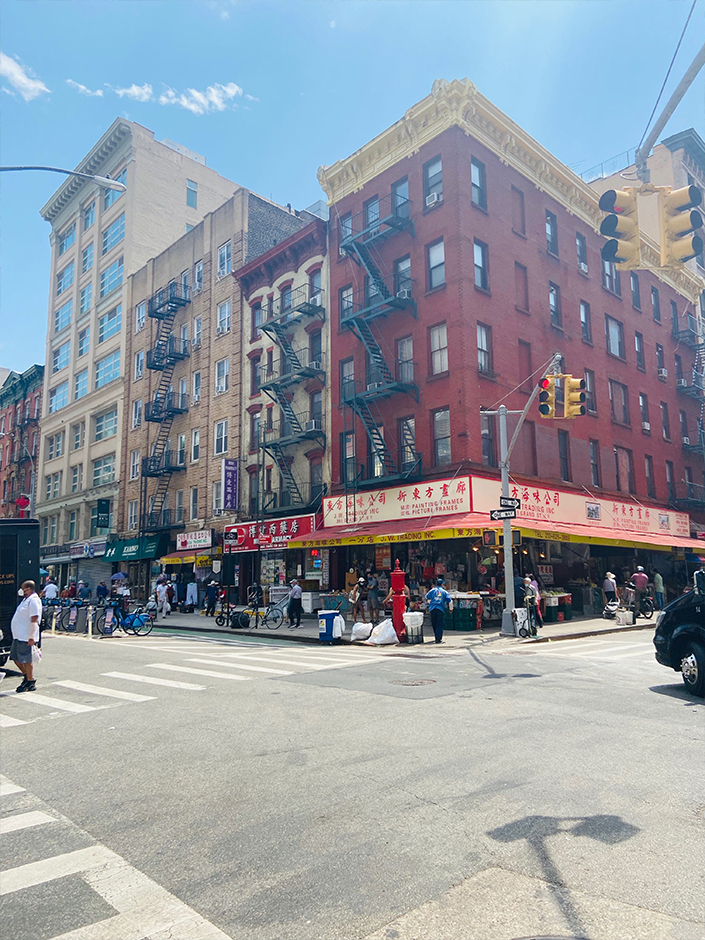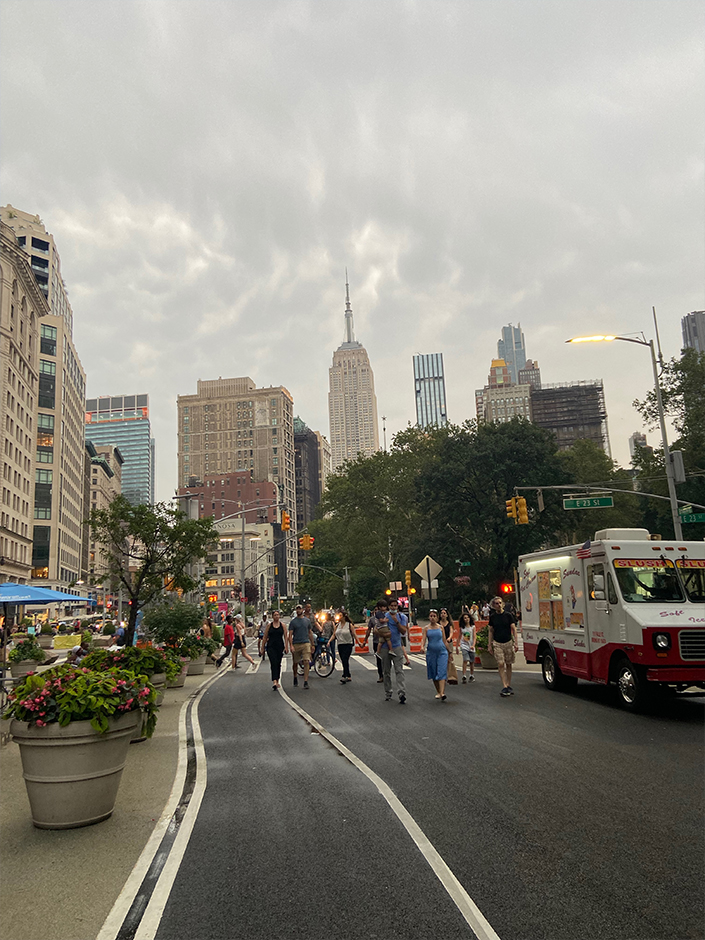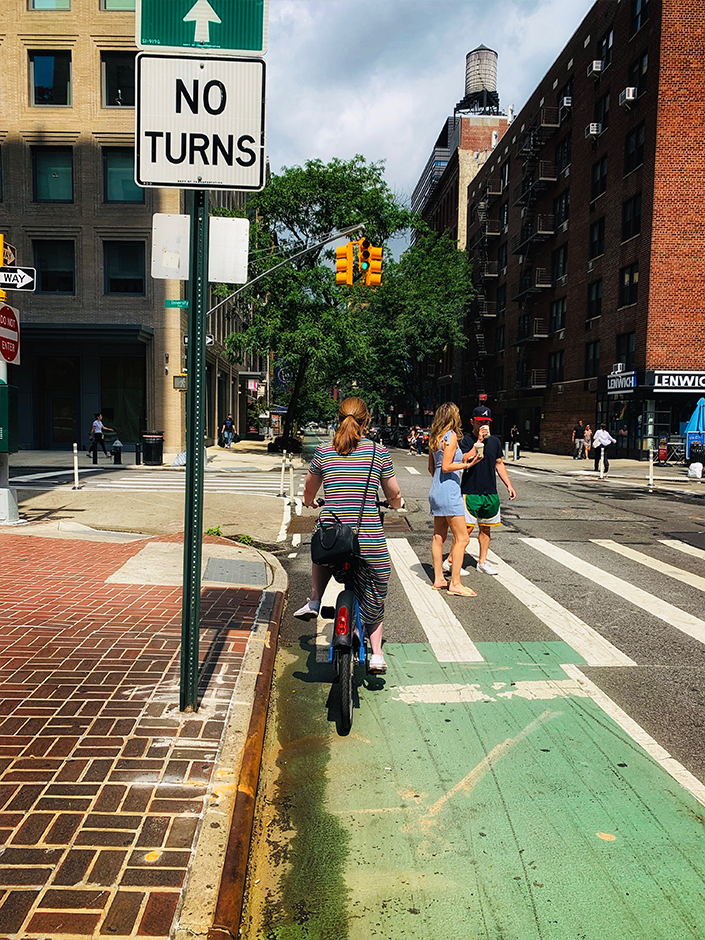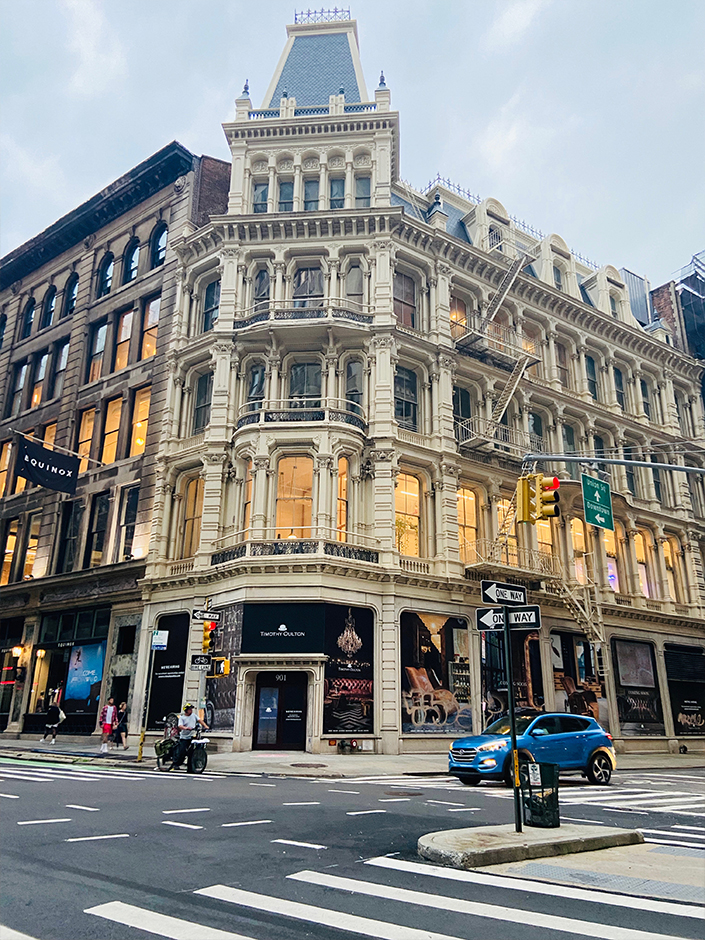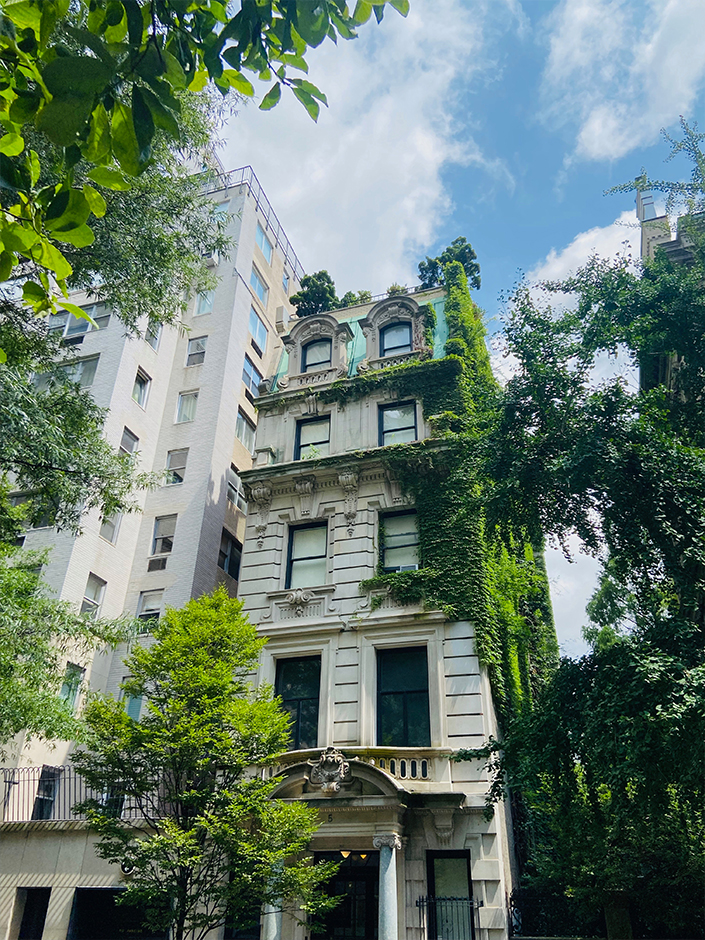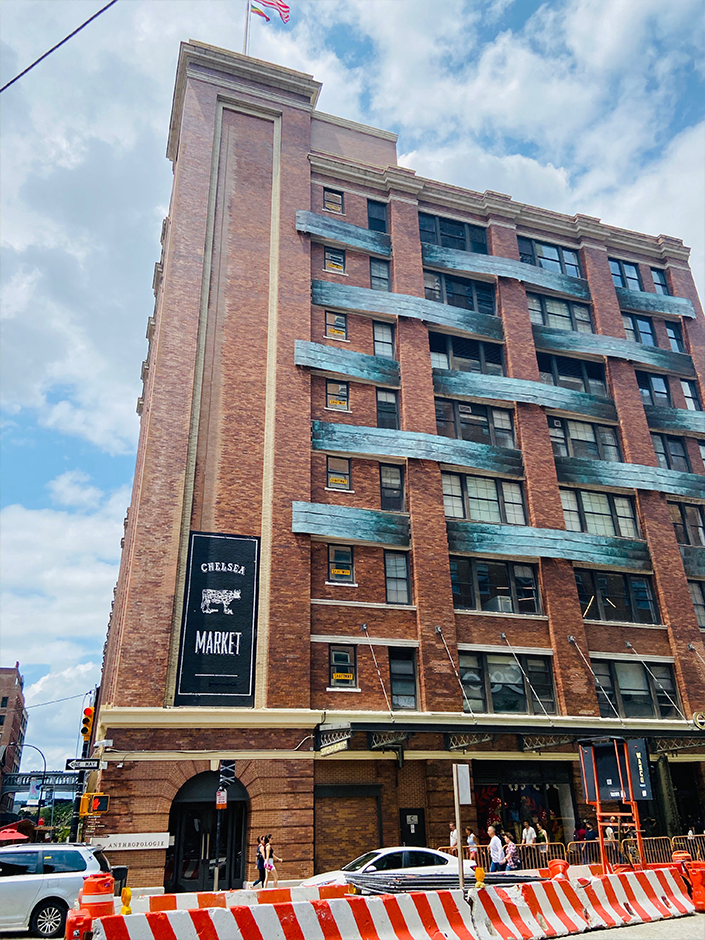 Headed to New York City?