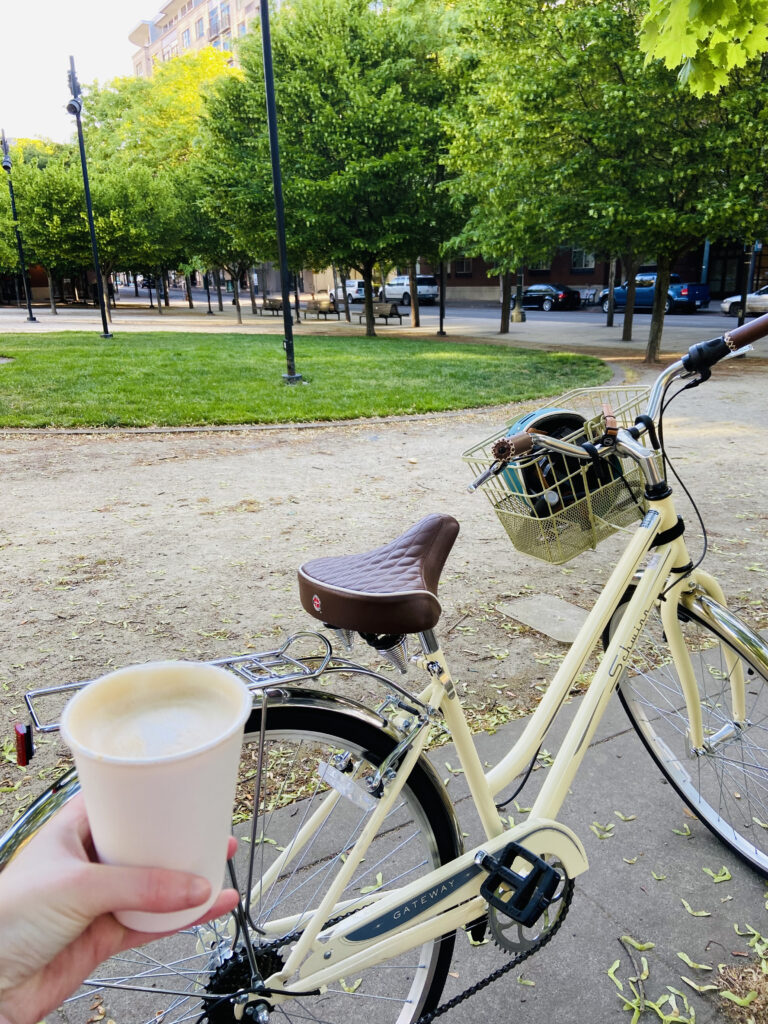 Here we are in September and it feels like time is flying.  The Summer went by in a blur, we traveled a lot, worked a lot and now we are headed into the next season almost already.  I started a new job (more on that below) and yet again, the year ahead is uncertain in the face of COVID.  I will say, I'm looking forward to cooler weather and the Fall coming after a couple of heat waves in Oregon this Summer and I'm ready to slow down a bit and enjoy my home city of Portland in my favorite season of the year!
Life + Everyday
Back in the Spring, I interviewed for a new job teaching full time and overseeing the Interior Design program at a local Portland University. I got the job and immediately started preparing for my classes this Summer, creating all new curriculum, placing students in internships and just generally getting everything ready for me to officially take over the program in August.  I finished up my other design jobs and honestly, it was a lot this Summer juggling everything.  Now, I'm fully into my new position and loving it.  It's a big change going from designing to teaching full time, but it was definitely the right time for me and I'm so glad I made this jump.  I'm very much looking forward to this new chapter career-wise and excited for the year ahead!
Travel
After a very busy Summer of travel including trips to Iceland, DC and NYC, we decided to stay somewhat local to the Pacific NW for the next few months as my new job is demanding a lot and Nick has been crazy busy at work too, as well as being a little unsure of what COVID will bring come Fall and Winter.  At the moment we have a Seattle day trip planned in September, a weekend in Las Vegas in October to celebrate my birthday and then a Thanksgiving escape somewhere… we're still in the process of planning it.  I'm actually really excited for all of these trips, even though they are smaller and closer to home and I'll be sharing all about them here on LOM.
We also did just book Mexico City for my Spring Break week in March and we're eyeing tickets for Europe for next May but other than that, I think travel will come more organically this year and we'll see what's happening in the world before escaping for weekends here and there.
In terms of Land of Marvels, as I'm diving into a new job and our travels will be less this year, I'm thinking that I'll just start sharing after we travel instead of coming up with several posts per week.  So going forward, look for a few posts per month as we stick closer to home and more as we start traveling more again in the Spring and as the world hopefully opens up more and more.  Here's to easier travel in 2022!
House Renovation
I don't have a lot of house projects on the agenda but I have been meaning to paint our bedroom for the longest time so that's next on the list.  I love painting but it takes a while and honestly, I haven't had a spare moment for that project this Summer.  But as we enter the cooler, rainier season in Oregon, I'm hoping to spend a rainy weekend at some point soon with music on and just take it away painting our walls a cool shade of gray in our bedroom to soften the space.  Hoping I can get to this soon and share!