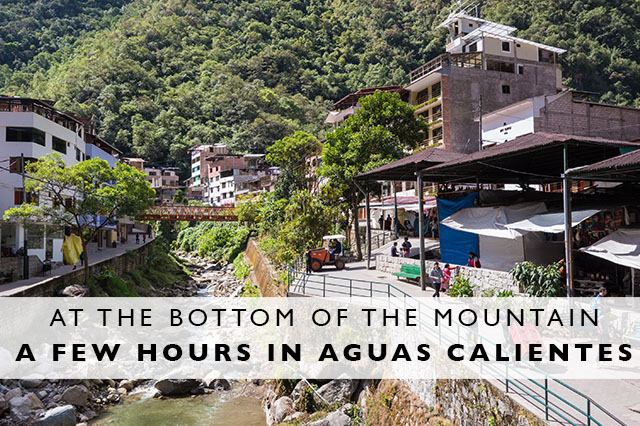 After our 2 days at Machu Picchu it was time to head back to Cusco and to do that, you have to head back down the mountain to the little town of Aguas Calientes where you catch your train back to Cusco.  We wanted some time to explore the town so we decided to head in early and spend a few hours in Aguas Calientes wandering around.
The amazing thing about Aguas Calientes is its location, surrounded by huge mountains rising up around it.  And while we ended up with a little too much time there, it's definitely a worth stop to enjoy and take in the markets and local shops for an hour or so!
Traveling to Peru?
See all my posts on the country here!