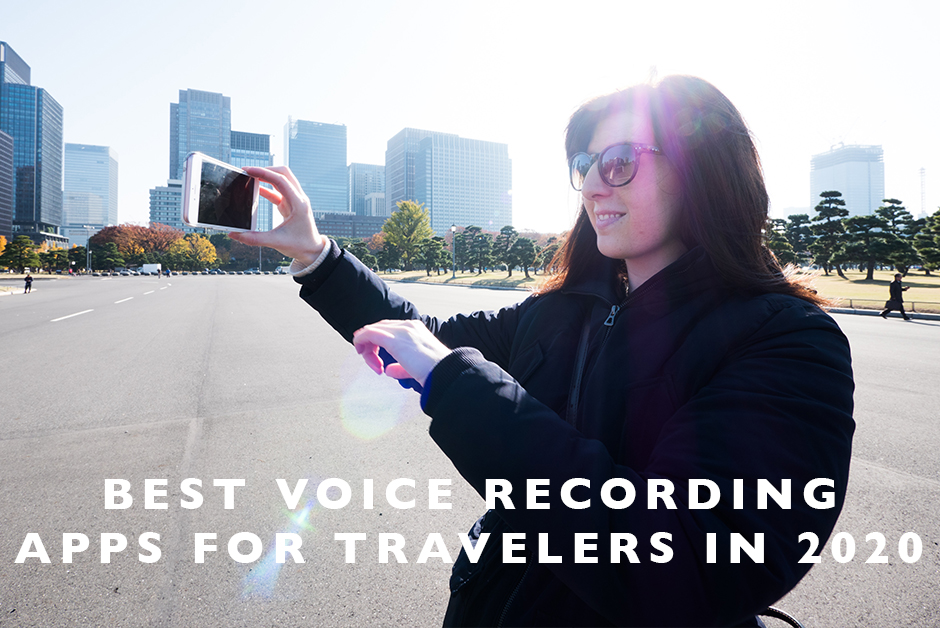 This post brought to you by supporters of Land of Marvels.
Documenting your daily activities has become the norm, whether you are documenting them to share with your family, friends, or fans, or for future reference. This is one role that social media plays in the world of today.
For many travelers, the thought of making voice recordings does not seem like something they give any thought to, but there are many reasons you may need to pull out your phone and start your voice recording app. If you are a travel blogger or a backpacker, making voice recordings of your encounter is an activity that you most likely engage in. Also, if you are a voiceover artist, then you already know the importance of having a voice recording app installed on your phone.
In this article, we will outline the best voice recording apps for travellers.
Voice Note App
Virtually every smartphone manufactured in recent times has a voice note app pre-installed on it. If you go through the apps menu on your phone, you will find one. Sometimes, the voice recording feature can be found in your mobile device's memo app or note app. These basic apps offer little in terms of features, but they get the job done if you are looking to take down voice memos.
Parrot Voice Recorder
This is a free voice recorder app that records and allows users to share recordings directly from their mobile devices. The sharing capability of the Parrot Voice Recorder app is its best feature, allowing users to share important travel moments with their loved ones back at home. You can record phone calls and edit recordings later. There is a pro version of the app that offers a few more features.
Hi-Q MP3 Voice Recorder
If you are a voiceover artist, then this app should be your travel companion. The Hi-Q MP3 voice recorder app is your best bet at achieving high-quality voice recordings on the go. The app comes with great customizable features, allowing the quality of recordings to be improved. There are options to save your audio files in WAV, FLAC, and even M4A formats along with the classic MP3 format. The best feature of this app is the option to save your recordings directly to Dropbox and Google Drive.
Easy Voice Recorder
This is one of the most popular voice recorder apps in 2020. It has a user-friendly interface that anyone can use. It does not compromise audio quality. One of its best features is its compatibility with Android Wear. This means that you can have your mobile device tucked away while recording with your smartwatch. There is a paid version that unlocks other features such as Bluetooth recording, skip silence, volume boost among others.
Voice Recorder by Green Apple Studio
This is another simple voice recording app that is packed with important features. The Green Apple Studio voice recorder makes it easy for travellers to document their adventures with ease. You can record while the phone's display is inactive. This helps to minimise battery usage. There is also an editing feature that lets you improve the quality of your voice recordings.
It seems that you have what you need for a full voice-over setup while travelling –  our tip is to head over to voquent.com and connect with various brands & agents that might need your voiceover