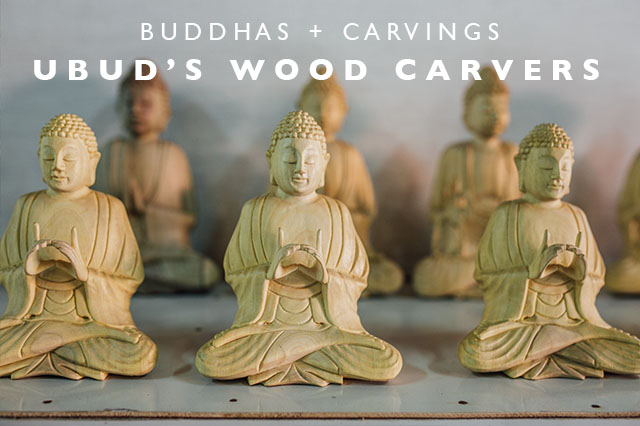 Upon leaving Ubud, our driver asked us if we'd like to make one more unplanned stop while in the area at a local wood carver.  At first thought, we were hot and tired and ready to be back relaxing in our private pool at the Oberoi Resort, but after thinking about it for a minute, we realized this was a once in a lifetime thing and something we should do while in Bali.  So our driver headed for a wood carver about 10 minutes outside of Ubud and I'm so glad we decided to do it.
We stopped at Dewa Malen Wood Carving and wandered around their warehouse of local wood carvings from small Buddha statues to huge alligators all carved out of local Indonesian woods.  We wandered for a while, taking it all in, then decided on a gorgeous teak Buddha to bring home.  Upon leaving, we stopped for a bit and watched the wood carvers at work and enjoyed their smiles upon seeing us take home some of their creations!
Traveling to Bali?
See all of my posts on the island here!