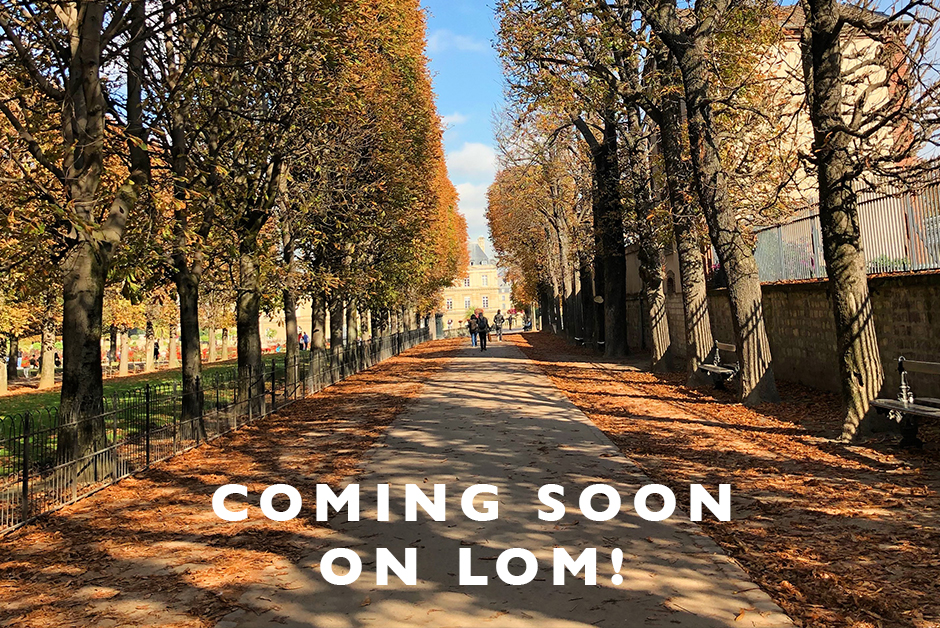 After a few months semi-away from LOM while I opened Le Reve, my macaron bakery, I'm so ready to get back in the swing of blogging!  And while I want to come back in a more organic and fluid way than posting on a rigid schedule, this break was exactly what I needed and now I'm inspired to come back to LOM and have so much in the coming months that I'm excited to share!
Here's everything coming soon on LOM:
The Relaunch of my Downloads page with ALL NEW guides and itineraries – I'll be updating the guides and itineraries I had before and bringing even more to the page.  I'll be sharing posts for each one individually as I upload them to the page again.
An eBook! – Also on my downloads page, I've been working on an eBook that I'll have available in the coming months that will be a complete PDF packet to plan a trip from start to finish.  It will include everything from destinations to think about for specific types of trips, itineraries, guides, blank sheets for you to fill out as you plan and so much more!
More Personal Posts – One of the things that a lot of people mentioned on my Instagram survey a few weeks back was that you guys wanted to see more personal posts here on LOM!  I've got so many great ideas to come for this and can't wait to share.
All New Hotel Reviews – Another of the things that got multiple mentions on the survey were that you guys love the Hotel Reviews so I've got lots more coming for you soon after my upcoming trips for the rest of the year and beyond.
House Renovation Posts – Another mention from the survey, as many of you know we're in the middle of a house renovation of our 1925 Dutch Colonial in Portland, and I'll be sharing more about that process and how we got from A to B on the renovation.
More Portland Content! – My home city often gets overlooked on LOM since I travel so much but I'm looking forward to sharing more about Portland!