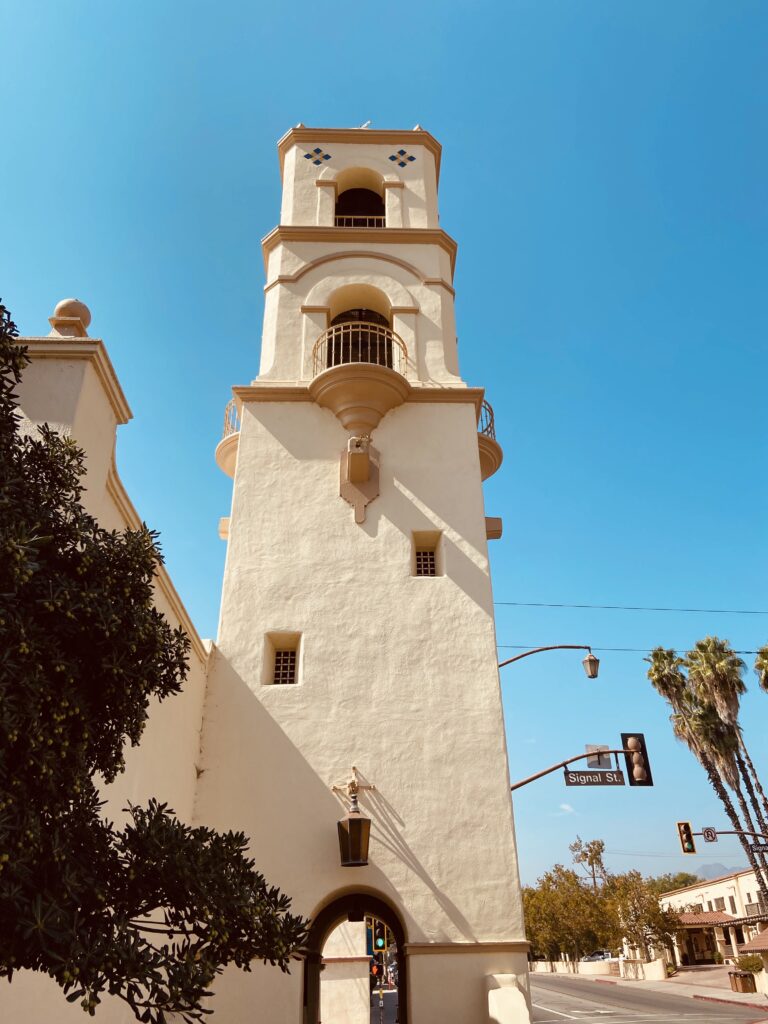 To celebrate our 15 year dating anniversary and my birthday, Nick and I were supposed to be in Europe this week.  But obviously due to COVID, that trip got canceled and it was definitely a huge hit for me to not have that trip happen.  Instead though, we decided to still take last week that we would have been traveling anyways and spend it in Southern California at my parent's house in Pasadena.  We worked a few days from there, but we also threw in some day trips to areas we've been wanting to explore in SoCal and Ojai was top of the list for me!
Nick and I snuck off on a quiet Monday morning and drove the hour and a half to Ojai, a tiny, sleepy town near Santa Barbara but about 20 minutes inland.  The Spanish style buildings covered in moss, tiny little antique shops and beautiful parks were just what we needed to explore in a quick day trip out of the LA area.  This town is tiny though, as in the town is pretty much one main block so it won't take long to explore but the scenery around the area is beautiful and it feels a world away from LA.
Overall, Ojai felt a lot like Santa Fe, New Mexico to me with a little bit of Ashland, Oregon thrown in.  It was an effortless little town to visit and the perfect place to just wander without a plan, showcasing beautiful Spanish style architecture and was a super easy afternoon escape away from the heat and crowds in LA.