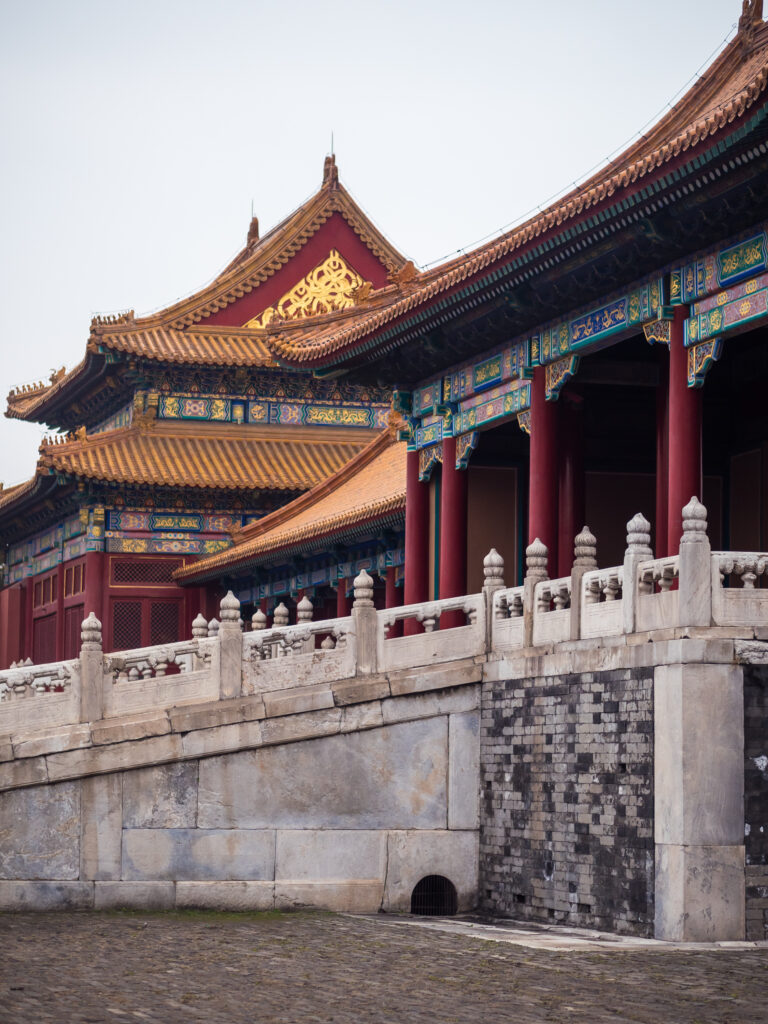 It's safe to say we had some pretty incredible moments on our recent trip through China and Japan.  From magical snow on the Great Wall of China to falling head over heels in love with Japan, we knew after this trip that both countries will for sure be making repeats on our travel list and we'll be back to explore more.  And while our week in Asia was pretty incredible, some moments stood out more than others as we reminisced about our time there and here are some of my favorites!
Hou Hai Lake Area of Beijing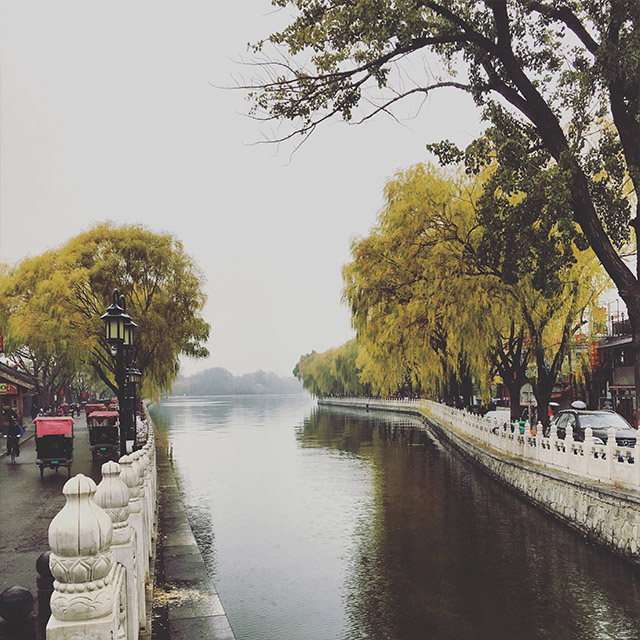 On our first day out exploring Beijing, we wandered through the Forbidden City and Tiananmen Square in the freezing cold weather.  After the Forbidden City, we wandered up to the Hou Hai area of the city somewhat on a whim and I'm so glad we did as it ended up being one of my favorite spots in Beijing!  In a crazy busy city, Hou Hai, an old section of Beijing situated on lakes was absolutely lovely.  Filled with shops and restaurants, this area was a breath of fresh air in an otherwise somewhat crowded busy city.
Great Wall of China in the Snow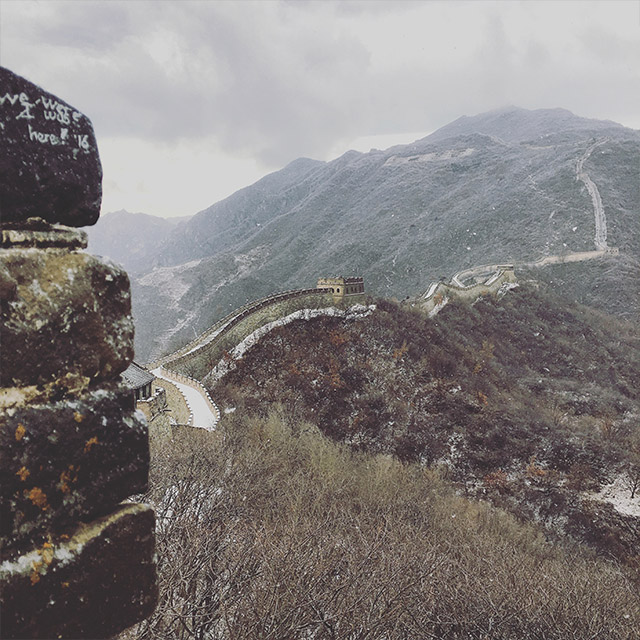 As we watched the weather forecast approaching the day we were scheduled to go to the Great Wall, I was giddy with excitement when I saw snow.  And while I knew it might not end up happening, the morning we woke up for our driver to pick us up and take us to the Great Wall, I anxiously looked outside and was so thrilled to see snow on the ground in Beijing itself and flurries still falling.  We headed out of Beijing early to make it to the great wall by 9am and it snowed our entire drive.  By the time we arrived at the Great Wall, we had about 20 minutes up on the wall where we were just a tiny handful of first arrivals as the snow was falling around us and the magnitude of this place was just truly awe-inspiring.  It was quiet up there as the snow fell, before so many other tourists arrived just moments later, and I'll always remember that snowy quiet morning up there on a wall centuries old, with so much history behind it.  It was a moment I'll never forget.
Discovering Tea Latte's in Japan
I know this might seem like a stupid thing to include, but seriously, the Starbucks in Japan are amazing.  Their selections are way better than ours in the USA and we stopped multiple times for a snack while out and about in Japan.  One of my favorite things I came across was their tea latte in Japan, which is so delicious, I couldn't get enough of them!
Watching the Shibuya Crossing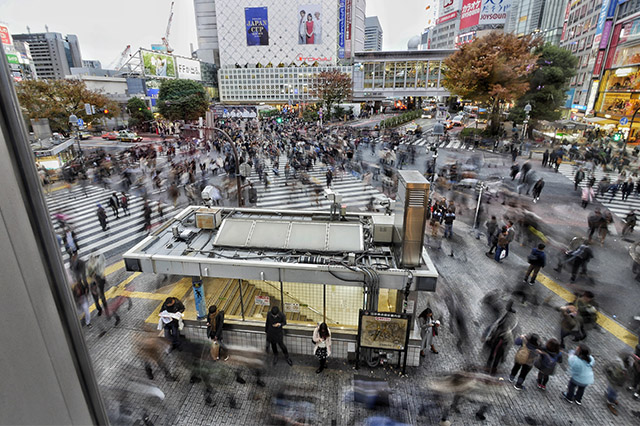 One of the things we kept noting while in Tokyo was that, while it's home to so many people, we never really felt overwhelmed with crowds.  I think that's due to an incredible organization and layout of the city, though the one place we knew we'd see huge crowds was at the famous Shibuya Crossing.  We ventured to this famous spot our second day in Tokyo and grabbed a tea latte from Starbucks (they have an amazing location overlooking Shibuya Crossing) and a spot by the window to watch the thousands of people cross the street.  It truly was a pretty amazing site to see!
Snow in Rikugi-en Garden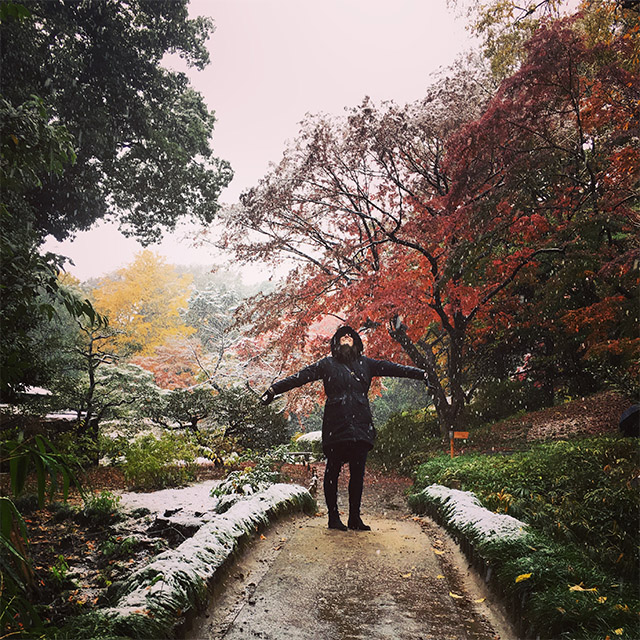 Our second day in Tokyo it was forecasted to snow.  And it was actually kind of a big deal as Tokyo hasn't had snow this early in the Winter for something like 50 years, so everyone was talking about it.  The snow started about 6am and stayed falling consistently for the whole day.  Wanting to see something of a Japanese Garden with the Fall colors and the snow, we headed to the Rikugi-en Garden and I can't recommend it highly enough.  This place was magical!  Between the amazing foliage and the snow falling overhead, it made for some breathtaking moments!
Traveling to China?
See all of my posts on the country!
Traveling to Japan?
See all my posts on the country!