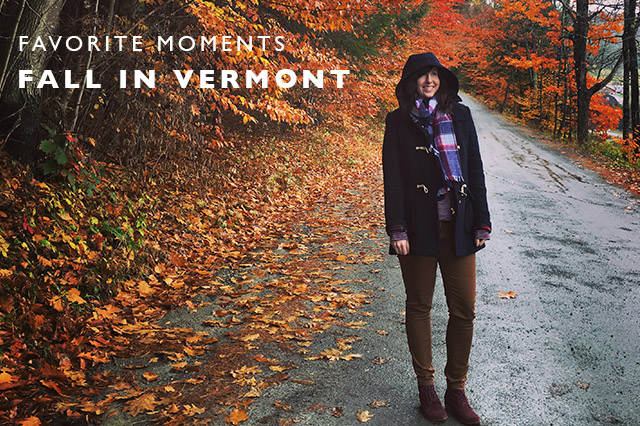 We got back earlier this week from a long weekend in New England to see the Fall colors in this famed part of the country.  And while we spent most of our time in Vermont, we also made stops in New Hampshire and Massachusetts that were beautiful as well.  So as we get all our photos edited and sorted from our trip, I can't wait to start sharing how to take your own Fall road trip through New England as well!  Starting today though, some of my very favorite moments from our Autumn road trip through the North East United States!
First Glimpses of Fall Color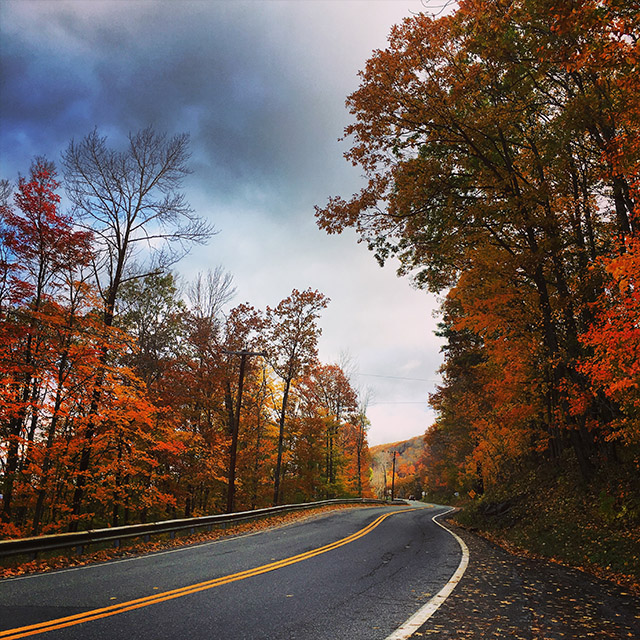 As we left Boston early Saturday morning and headed North, within about 45 minutes of leaving the city we started seeing the famed New England Fall colors.  Nick and I both kept remarking how different the colors are in this part of the country than we get in the Pacific North West.  The New England Autumn is more muted but deeper in color, more jewel toned than the bright reds and yellows we get here in Oregon.  We drove in awe of our surroundings the whole trip!
Sleepy Hollow Farm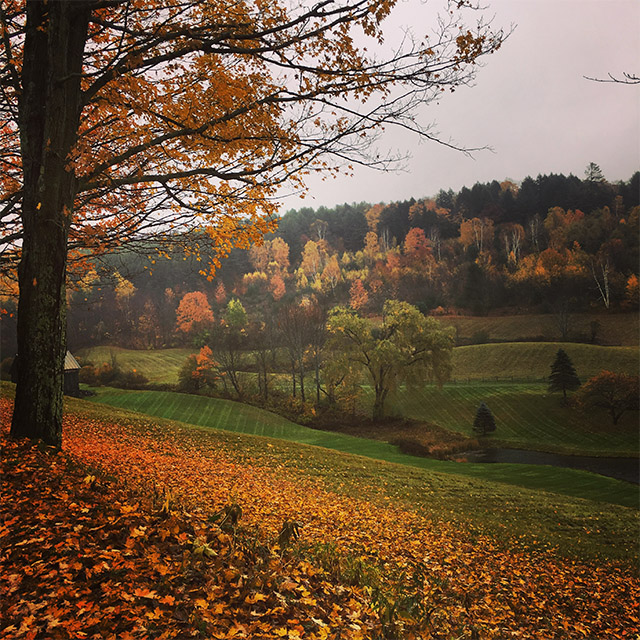 Just outside of Woodstock, Vermont is a place called the Sleepy Hollow Farm on Cloudland Road. It's totally off the beaten path and completely breathtaking in the landscape surrounding the farm.  We headed off on the one lane road up the hill to get here and stopped every few minutes as the drive up there is so beautiful in itself.  And once you're at the top of the hill, overlooking this beautiful farm, it's hard not to just stay there for hours admiring the beauty!
Woodstock, Vermont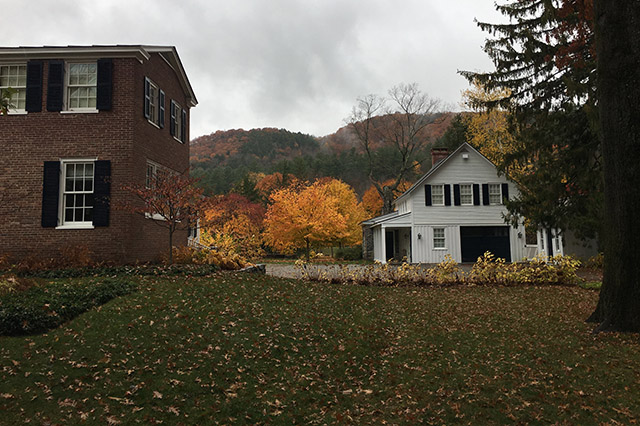 Of all the little towns we drove through, Woodstock, Vermont was by far my favorite!  The houses, the town, the foliage – it's literally the most beautiful little town I've ever seen and I'd love to go back and stay in the town next time!
Our stay at The Taconic Hotel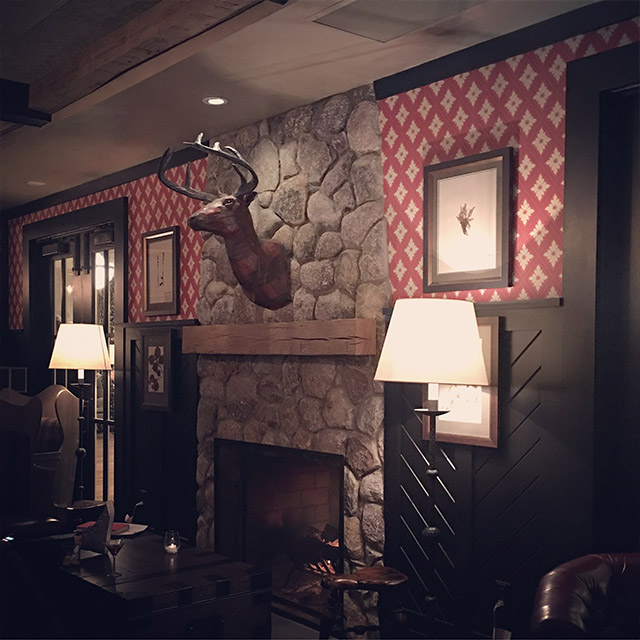 One of the reasons we made Vermont a priority trip this year was due to the fact that Kimpton just opened a beautiful new hotel in Manchester, Vermont and I really wanted to check it out.  In the end, it ended up being an amazing hotel in person!