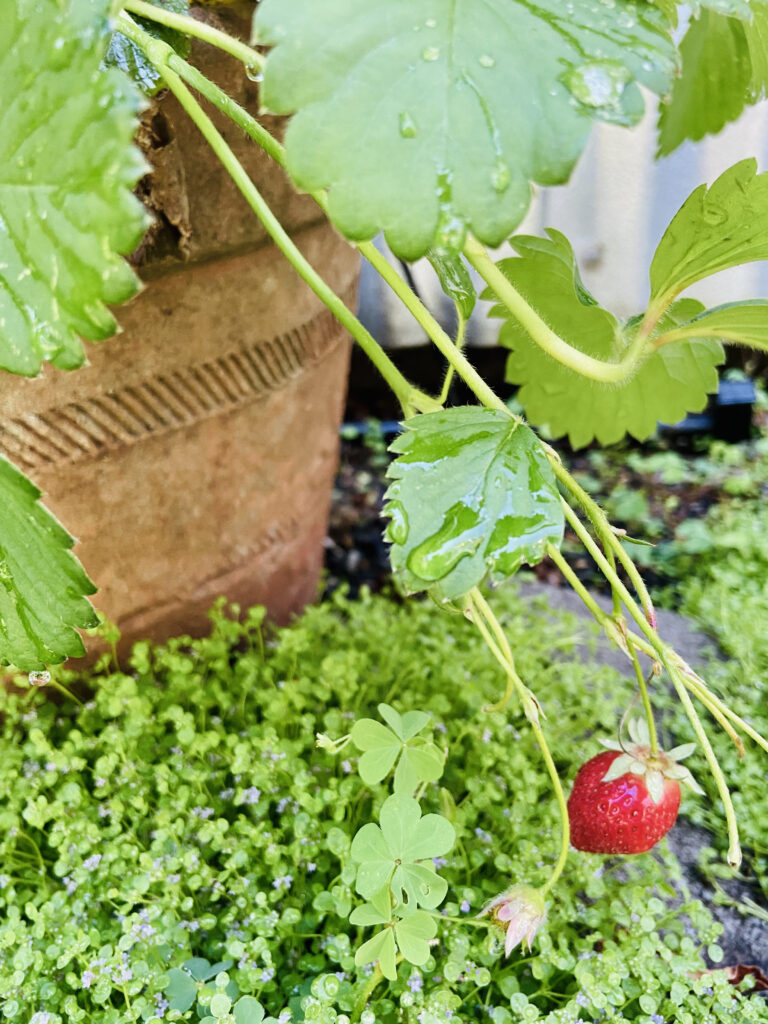 As Part 2 to my post from last week, Plant and Flower Choices, today we're talking about growing food!  Once of my favorite things about having a garden is being able to grow fresh food that I can cook with and it's literally grown in my back yard.  From herbs to fruit to lettuce and tomatoes, I'm a major fan of growing my own food in the Summer and here's all you need to know about finding your garden style as it relates to growing food.
Step 1 : What do you like?
Think about what types of food you like to eat and then see if you can grow it!  I have found my favorites over the years that I work with a lot, but also food that grows well in my zone and in my location in my backyard.  Some of this is just trial and error but starting with what you like to eat is the best way to get going.  For me, I like to have a combination of herbs, lettuces and then some fruits and vegetables going during the Summer so I have a variety of items to choose from my garden.
Some of my favorite food to grow in my garden:
Blueberries
Strawberries
Lettuce
Kale
Arugula
Chives
Tomatoes
Mint (I prefer the Orange Mint variety)
Thyme
Oregano
Cilantro
Basil
Parsley
Dill
Rosemary
Spinach
Apples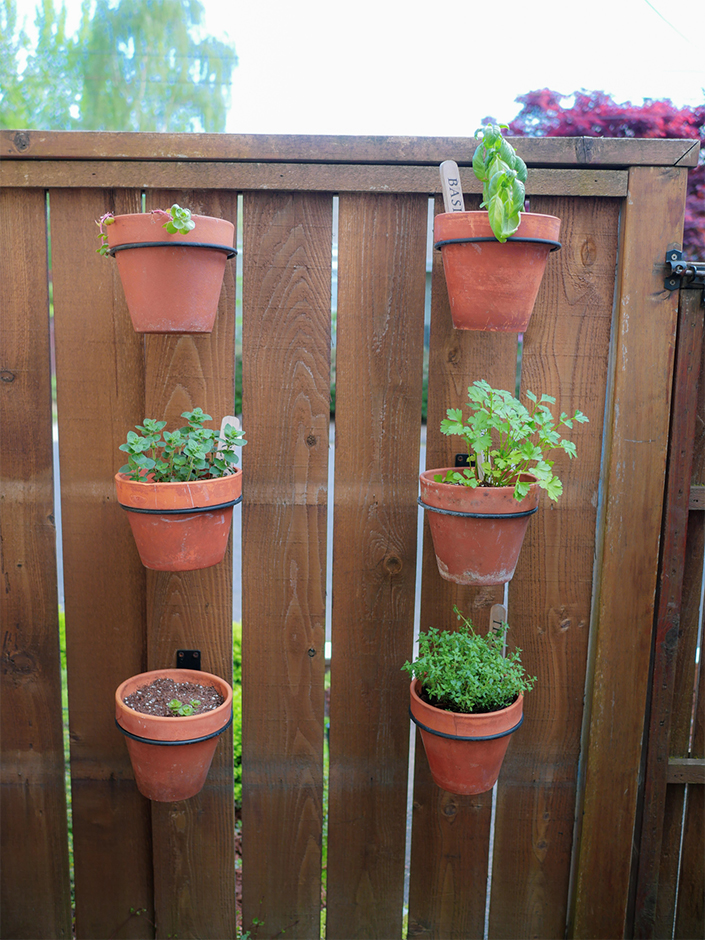 Terra Cotta Pots | Herb Name Stakes (similar) |  Herb Wall Pot Holders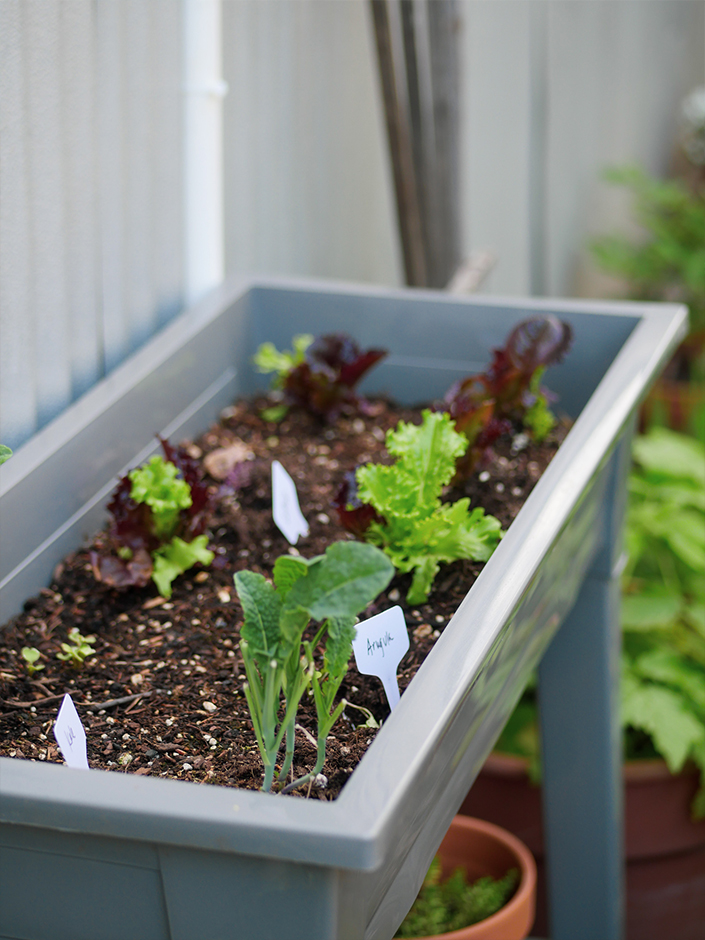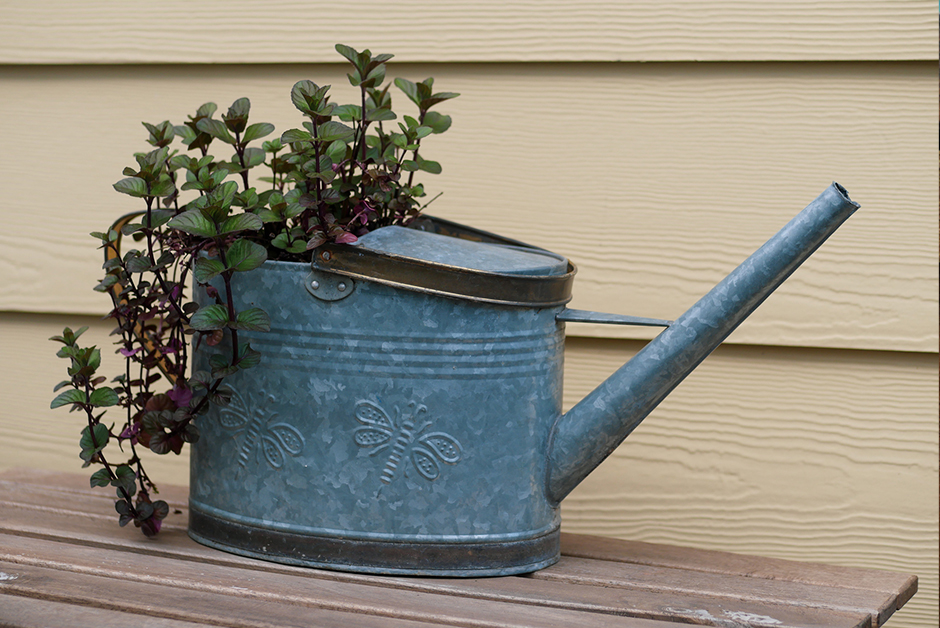 Antique Watering Can (similar)
Step 2 : Where should each plant go?
Some of this is trial and error, but plant each plant in a space that meets the requirements for sun, shade and water that it will need to succeed.  I find that my herbs prefer less direct sun and work well in smaller pots than say my strawberries that thrive in sun and larger pots.  In my zone, I usually keep my strawberries and herbs in pots, with my tomatoes, lettuces, spinach and chives in my raised beds.  That has worked well for me but some of it really is just trying different things and see what works best with each season.
Step 3 : Location, Location, Location
The final step is to keep an eye on your plants and flowers and see what they need.  Does it seem a little stunted and it's not growing?  Maybe it needs more sun.  Is it dense with water all the time, maybe it needs a dryer location.  Watch your plants and see how they do, you'll know quickly if they are happy and thriving or not and then you can make adjustments to make them happier in a new spot somewhere else.