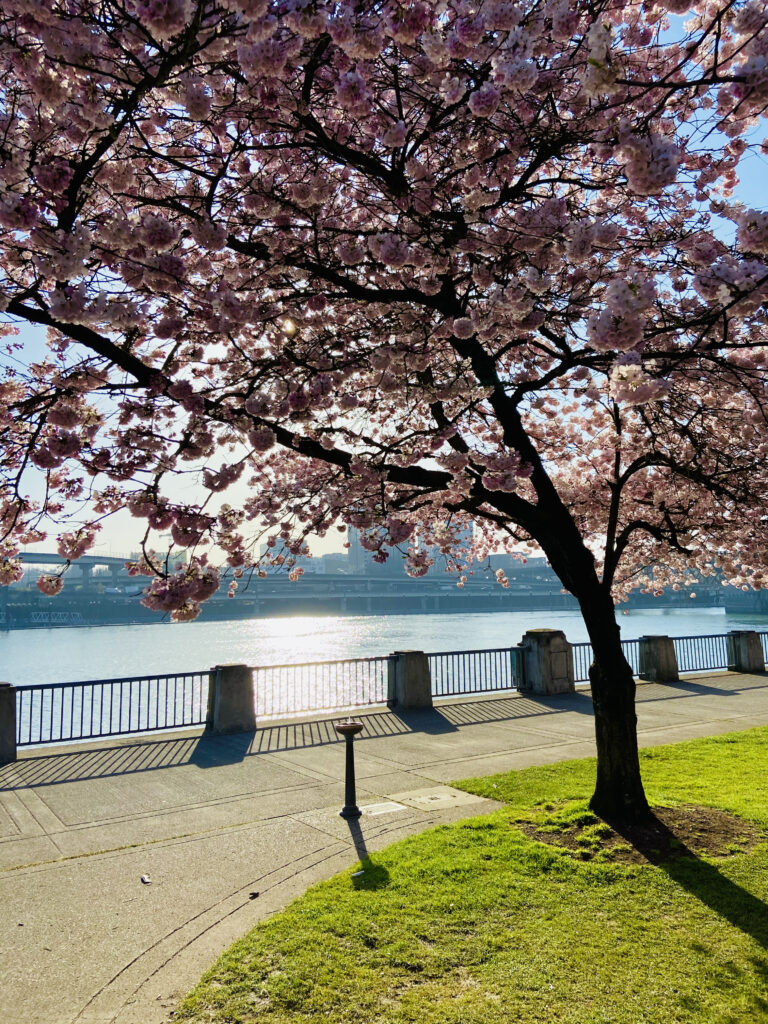 After I started this series last month, highlighting the Portland Farmer's Market, I knew immediately I had so many amazing can't miss in Portland spots to share.  As a local to Portland for over 15 years, I've definitely got so much to share about my beautiful home city and as we start to travel again, I'm hoping that the places I share in this series will convince more people to come visit my amazing home city.  Today, we're diving into exploring the Waterfront Park along the Willamette River downtown, a long stretch of green space that spans the entirety of downtown Portland.
While the entire span of the Waterfront Park is beautiful, in the Springtime, a section of the park bursts alive in Cherry Blossoms and everyone tries to get down there to see the park in full bloom.  A few weeks ago at peak bloom, I snuck down a couple times to see them and take it all in and it's definitely a beautiful experience.
You can also walk, bike or job the waterfront pathway and even as someone visiting Portland, renting bikes and riding along the pathway is a really amazing way to see the city skyline on the downtown side of the River but also the views of all of our bridges and the East Side skyline as well.  All in all, when you're in Portland, don't miss a visit to our beautiful Tom McCall Waterfront Park.