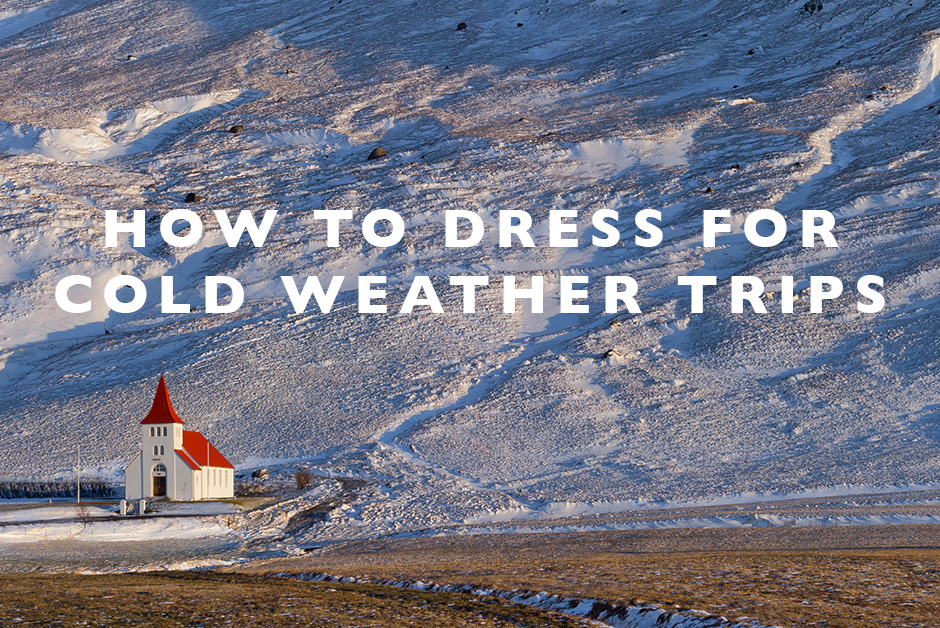 As we get into the cooler weather and as Winter approaches, I realized that most of my favorite trips have been Fall or Winter travel and while cold this time of year, it can often be a gorgeous time of year to explore and see different destinations around the world.  Whether it's Autumn colors you're after or a gorgeous snowy destination, I find that a lot of people don't even think to travel from October through February because they think it's too cold.  And while yes, it will probably be cold most places in the world this time of year, that doesn't have to ruin your trip if you're prepared for it.  As someone who is constantly cold, we've still traveled to lots of cold destinations over the years and managed to enjoy it because we're prepared and dressed for the cold.  So today, if you're debating whether or not to take that Fall or Winter trip, here's how to dress for cold weather travel and still have an amazing time!
Invest in a good lined coat.
I went to Iceland in late November with a raincoat my first time, a thin little raincoat.  And I was cold, like freezing cold, our whole trip.  But I had just started traveling at that point and didn't truly understand the art of packing for a location – nor did I really know anything about Iceland at that point.  Lesson learned.  All these years later, I know the importance of a good lined coat.  Will it be more expensive than a regular coat?  Yes.  Will it protect you from searing cold?  Yes.  A good lined coat is the most important thing you can buy when traveling to a cold weather destination.  I have a couple I love, the white one below from J Crew which is insulated inside and the navy blue one below that is fur lined (with faux fur) from Gap.  Both were pretty expensive but both have kept me warm in very low temperatures and been well worth the investment. A coat like this is similar to mine and would be perfect for a Winter trip!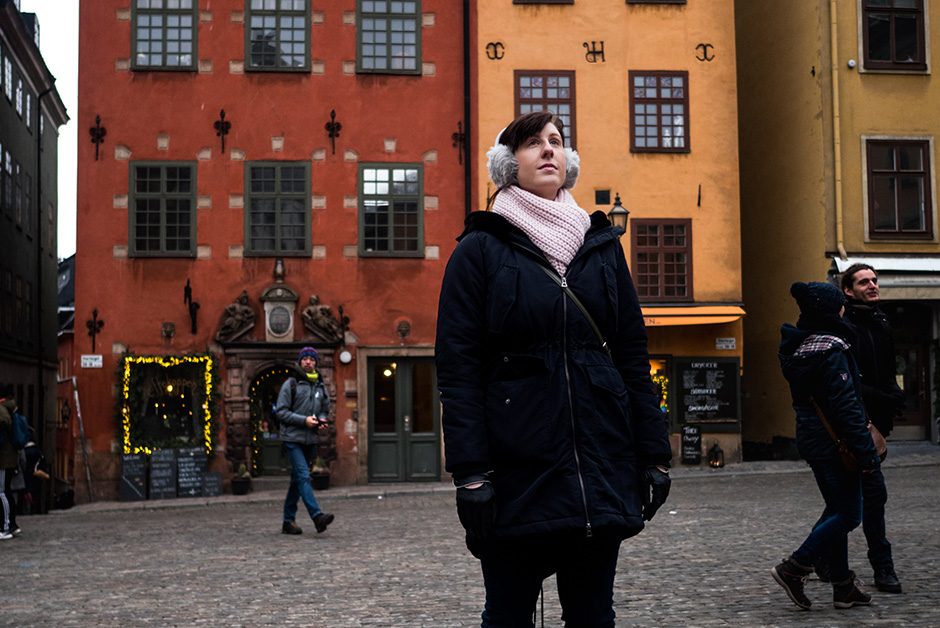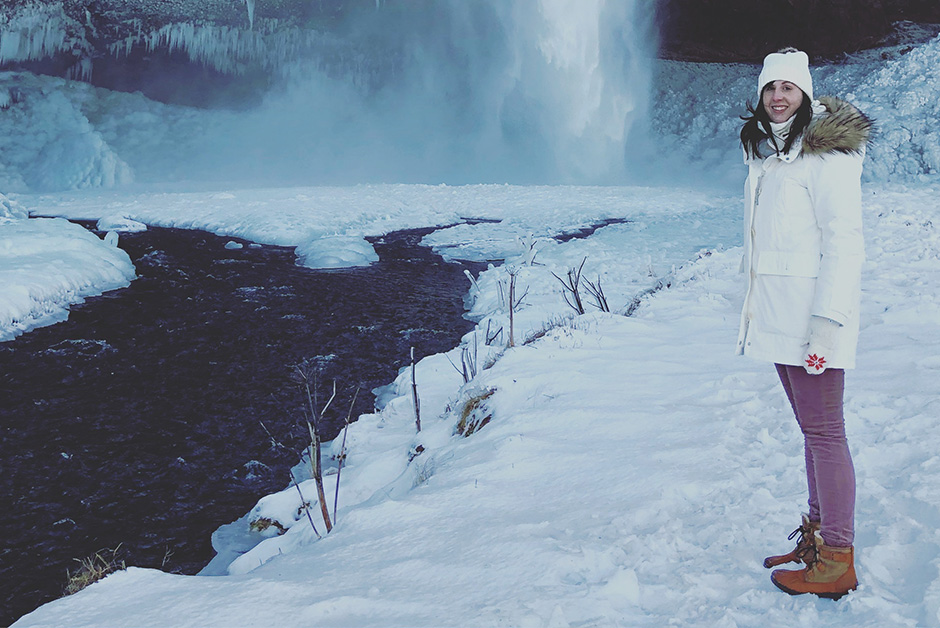 Waterproof lined boots will save you.
I bought a pair of faux fur lined waterproof Ugg boots a couple years ago and they are one of the best purchases I've ever made.  Not only do they keep my feet insanely warm but I never have to worry about rain soaking through and making me colder.  Buy some, you won't regret it. I recommend these Ugg Boots!
Scarves, scarves and more scarves.
I love scarves and when I'm cold, they are the first thing I reach for.  You'll often find me wearing one around my neck and using a second one for a blanket if I'm on a train or airplane or bus heading somewhere.  Scarves will keep you so warm, especially big fluffy ones, plus they add so much to an outfit! I love this one and this one!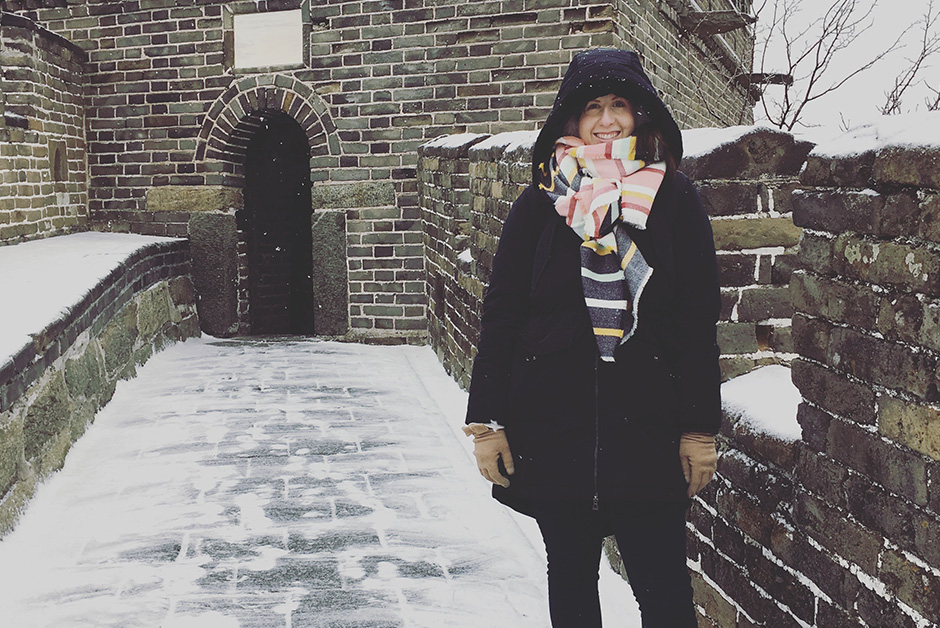 Ear Muffs are your secret weapon.
I bought a cheap pair of cute ear muffs on Asos awhile back when we went to Iceland the first time and I've used them steadily since then.  While hats can be warm, I find in rain when I want to put a hood up, it's an issue with a hat.  With ear muffs, they keep my hair back, ears warm and a hood can be pulled over them. These earmuffs are similar to mine!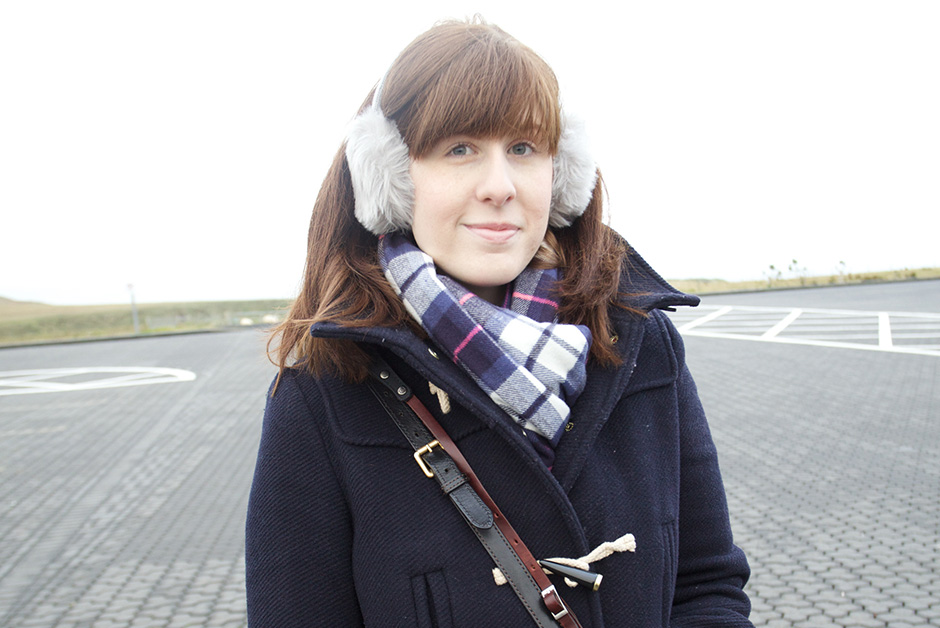 A long coat is better than a short one.  And always have a hood.
Almost all my coats are longer and while I think longer coats and generally more flattering, my reason for wearing longer coats is that they are so much warmer!  When the coat covers so much more of your body, that much more of your body will be that much warmer.  Also go for a longer coat over a shorter one when it comes to extra warmth!  The other thing I almost always want in a warm weather coat, is a hood.  Hoods can offer so much protection against rain or snow or wind and can really protect your ears and face when the weather is brutal.
Looking for more Packing tips?
Check out our archives for more Packing and Travel Style tips!