I found out with fairly short notice that I needed to go to Chicago for work as one of my students was selected to be in a national design competition there.  And while I've not been to Chicago before, I had previously planned a trip there for Nick and I in 2020 to visit my cousin who was living there, which sadly got canceled due to COVID.  So when I was headed there in June, I reached back into that itinerary I had spent so much time on for some things to see while in the Windy City.  And while I only had 2 days and I was booked for much of the time for work stuff, I did manage to get to see a decent amount of the city.  If you're headed to the Midwest, here's how to see Chicago in 2 days and what to do and see!
Day 1
Start Early with a wander through Lincoln Park – This beautiful tree lined neighborhood is reminiscent of New York with its brown stones and beautiful row houses.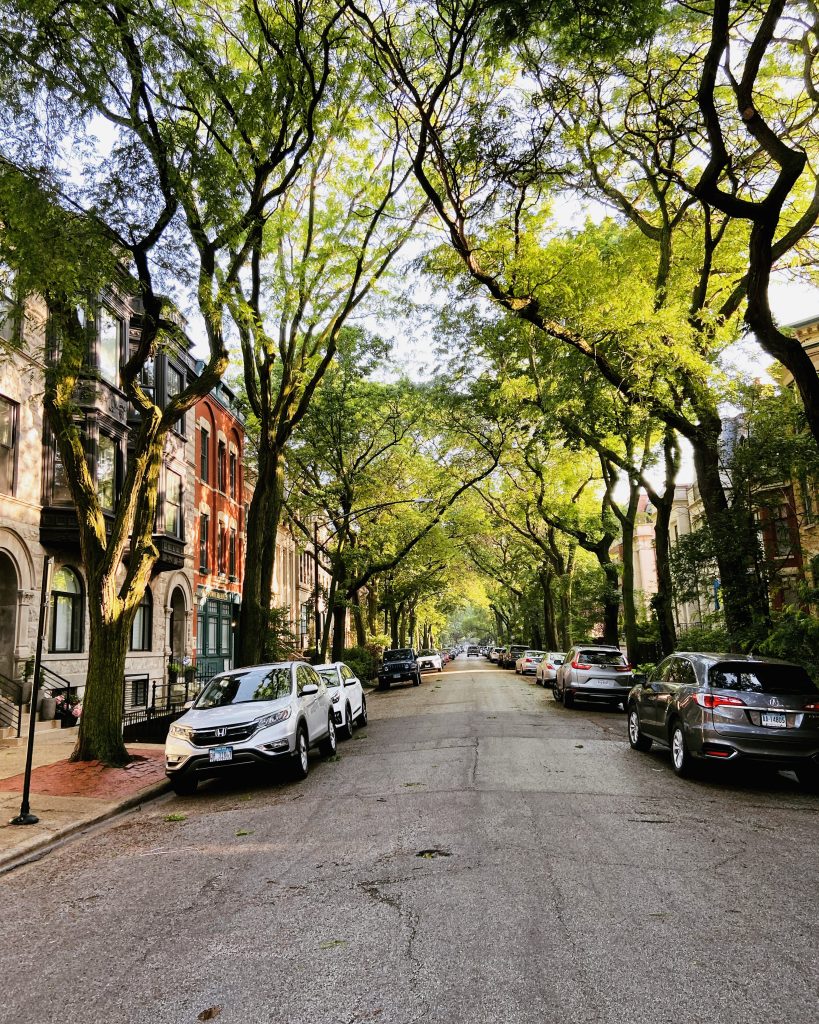 Jump on the Train and Head to The Loop – It's pretty easy to get around Chicago on public transit and you can jump on the train and go North and South easily.  Head down to the famous area called The Loop in downtown Chicago next.
Lunch near the Riverwalk – Chicago's main downtown is famous for the Riverwalk, this beautiful water filled canal that runs through the high rises of downtown Chicago.  Walk this area and find a great spot for lunch.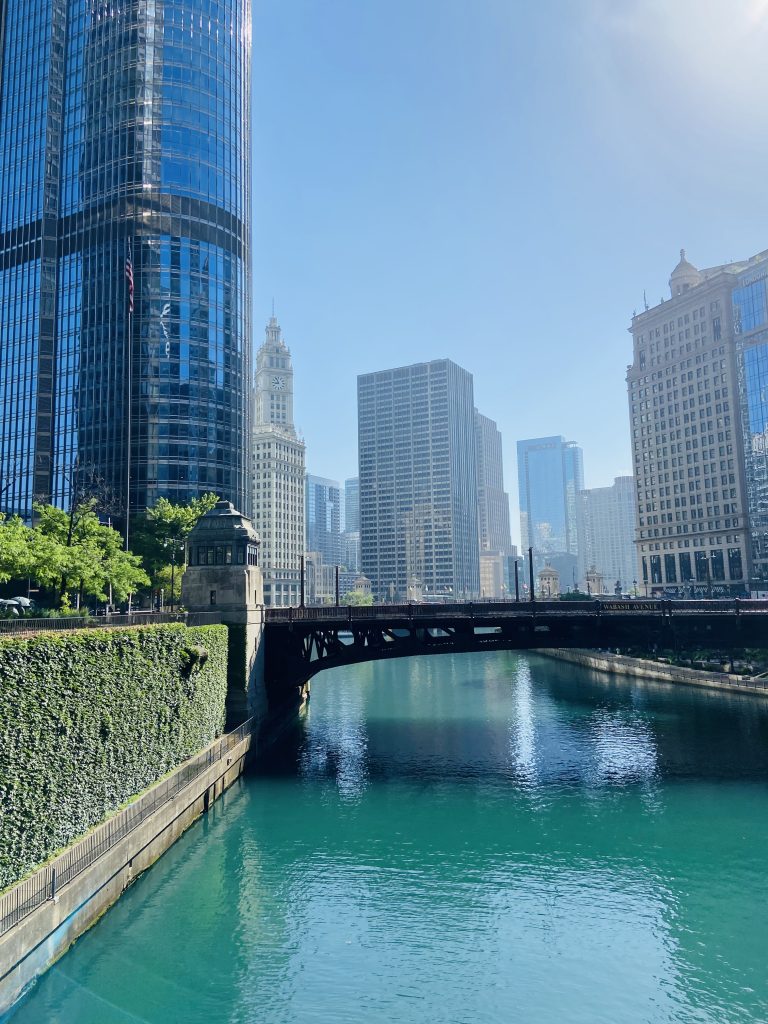 Wander Downtown Chicago – After lunch, spend some time just wandering through the main downtown area of the city filled with high rise after high rise.
Dinner at Ramen-San – Before heading back to your hotel for the night, stop at Ramen-San for dinner.  From great ramen to karaage, this Japanese spot is delicious.
Day 2
Grab a coffee and breakfast to go and head to Millennium Park to see The Bean – This famous Chicago park and installation is located just South of the Riverwalk area in downtown Chicago.  Head there early before the crowds to get your photos of The Bean and wander the park.
Walk towards Lake Michigan and wander along the waterfront back towards the Riverwalk – If you head East by the Art Institute of Chicago, you can walk along the shores of Lake Michigan and circle back up to the Riverwalk.  It goes past marinas and lakeside and is pretty beautiful.
Lunch Downtown – Grab lunch downtown near the Riverwalk again to really take it all in.
Walk the Magnificent Mile – Then head North on the Magnificent Mile, a stretch of city that takes you up Michigan Avenue past some of Chicago's most famous buildings.
Dinner at Eataly – Along the route on N. Michigan Avenue, stop at Eataly for some shopping and a delicious pasta dinner!