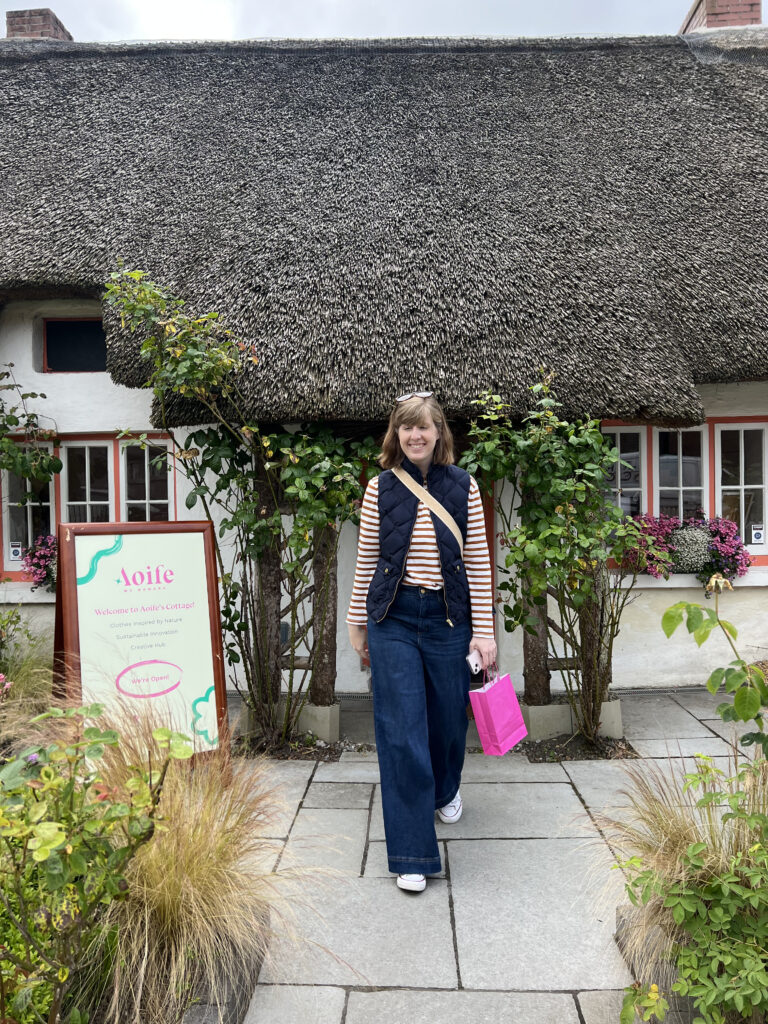 Outfit Details:
Madewell Long Sleeve T-Shirt (similar) | J Crew Navy Vest (similar) |
Zara Purse (sold out) | Anthropologie Wide Leg Jeans (similar) |  White Converse Low Tops
Last year, my cousin and I started planning a trip to Ireland.  First, we've wanted to do a trip together for a while and second, we have a decent amount of family in Northern Ireland and we wanted to go see where our family is from and meet some of our relatives.  When I started planning the itinerary for our trip, I wanted to see more of Ireland than I did on my last trip, which mostly consisted of Dublin and Northern Ireland.  So this time, we basically saw about 3/4 of the island, driving each day and going through a number of cities and stops.  If you're looking for an itinerary for a trip to Emerald Isle, here's how to see Ireland in 7 days.
Day 1
Arrive in Dublin and pick up your rental car.  Buy the full insurance package as Ireland's roads are tiny and you never know!
Drive to Waterford and have lunch and explore.  Then head to the Mount Juliet Estate and spend your afternoon and evening at this gorgeous estate up in the hills.  Their restaurant, The Hound is delicious!
Day 2
Drive to Cork and explore the city center.  Shop at the English Market, wander the high street on St Patrick's Street and grab lunch in a pub.
Next, drive to Blarney Castle about 20 minutes outside the city center.  Now I will say this was a little touristy for me and kissing the Blarney Stone was a little traumatic, so I have this here on the itinerary only because it's such a famous tourist spot in Ireland.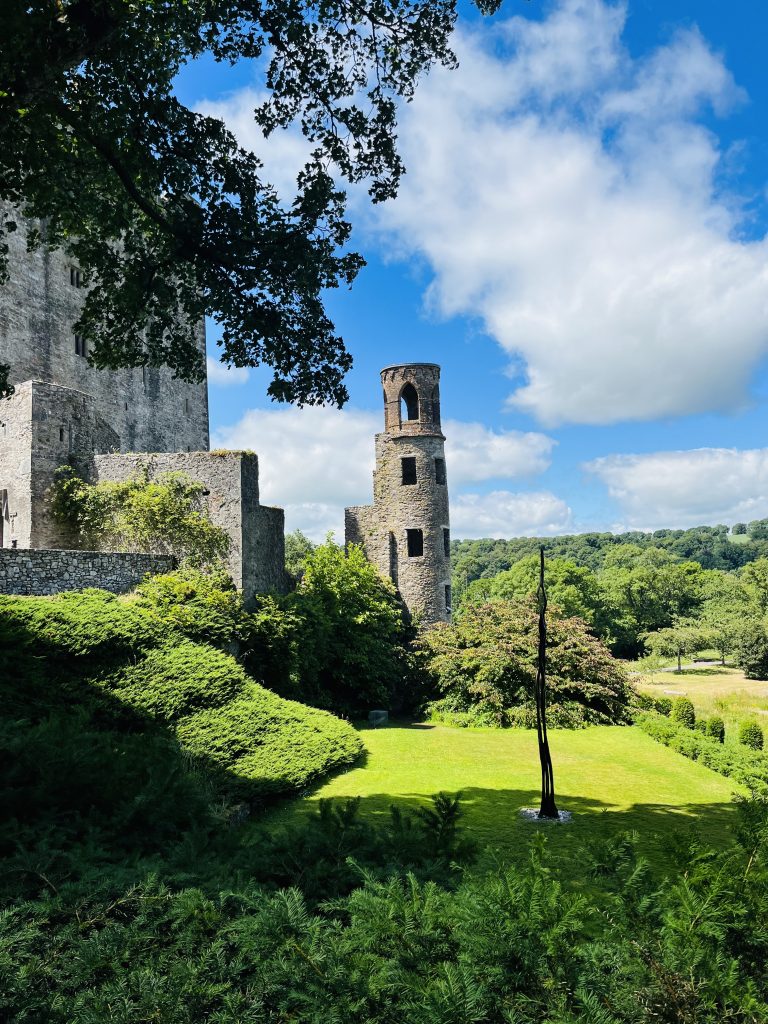 Finally, drive to Limerick for the night.  While Limerick was definitely not my favorite city in Ireland, it was a good stop over for this itinerary and a good spot to spend the night.
Day 3
Start your day with a drive to Adare, a beautiful little Irish town only about 20 minutes from Limerick.  Wander through the town, shop and eat and you won't be disappointed.  This place is pure Ireland.
Then head to Galway.  This beautiful Irish town was one of my favorites and a perfect place to wander, have lunch and maybe stop for ice cream before you go!
Finally, drive to Athlone for the night and grab dinner there before heading to the famous Sean's Bar for a pint of Guiness in the oldest bar in the world.
Day 4
Today, head to Northern Ireland to start your explorations there.  Drive North to Belfast and enjoy the scenic drive as you cross the border into the North. Right now (as of Summer 2022), the border crossing has nothing stopping you from driving one side to the other.  Though there are talks of making the Irish border different in the future, so make sure you check before you drive.
There is so much to see and do in Belfast but I would suggest exploring on foot and enjoying a pub dinner and drink at Robinson's.
Day 5
Start your day with a tour at the Titanic Museum just outside of Belfast city.  For a touristy spot, I felt like it was a pretty good museum but go early before the crowds!  Then continue on by driving North to Bushmills up by the Northern Coast.  Have a leisurely lunch at the Bushmills Inn and Hotel, complete with Irish tea and sticky toffee pudding.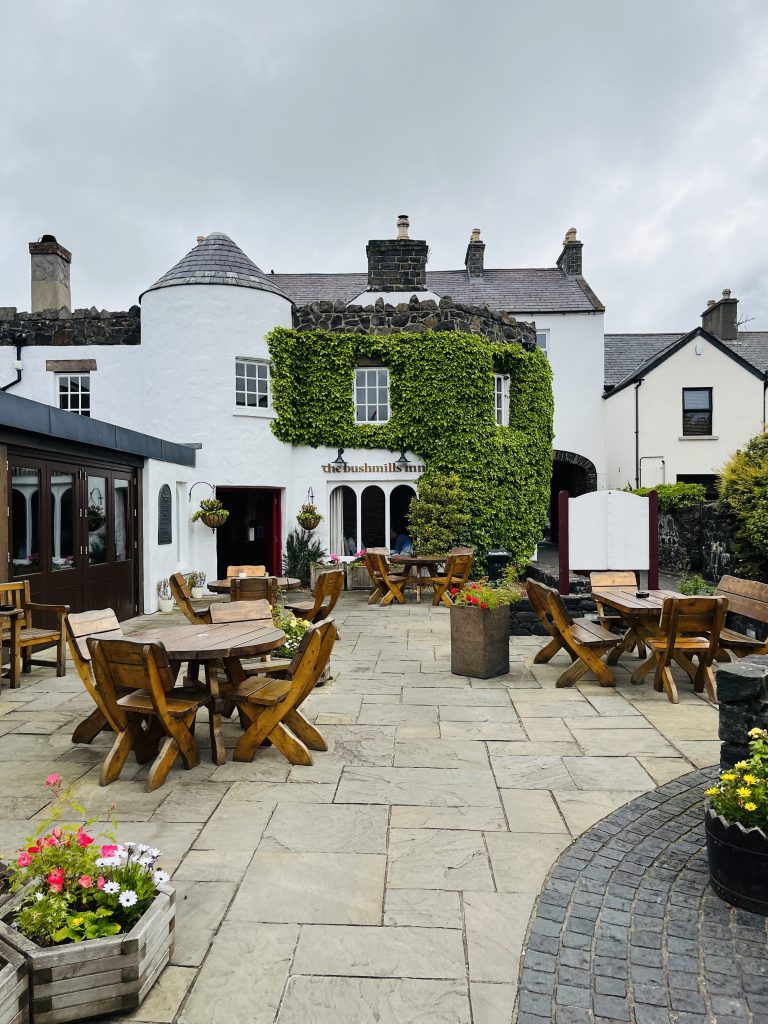 After lunch, head to the Giants Causeway.  This beautiful natural spot on Northern Ireland's coast is breathtaking and definitely worth a visit.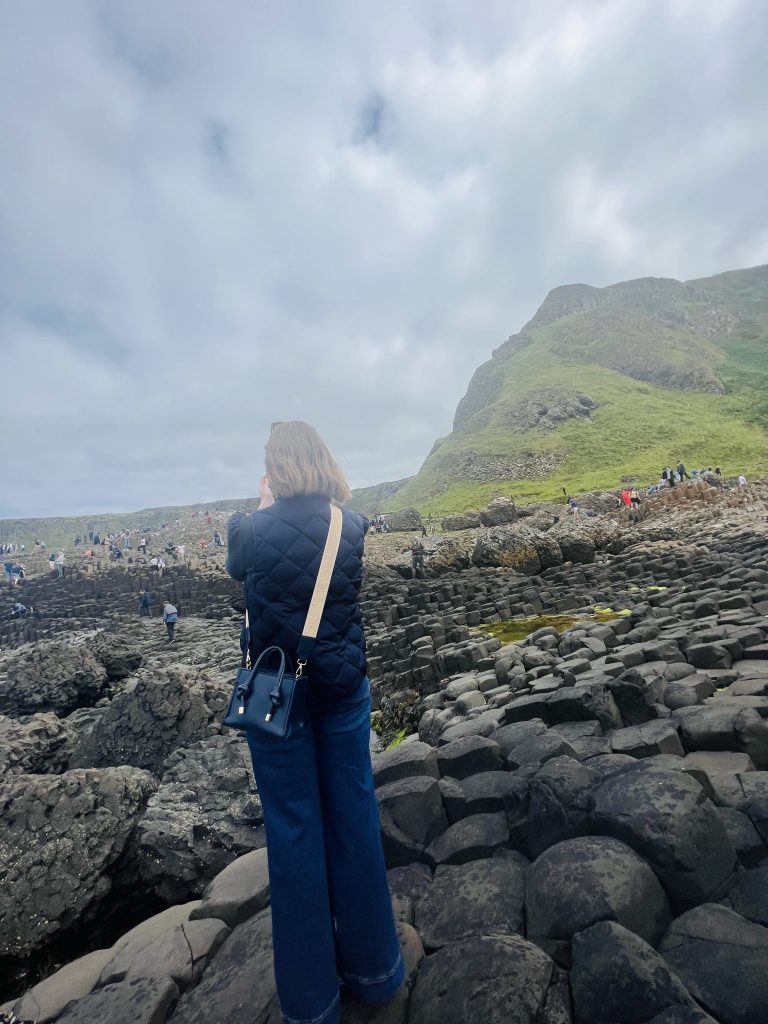 Outfit Details:
Ann Taylor Puff Sleeve Sweatshirt (similar) | J Crew Navy Vest (similar) |
Zara Purse (sold out) | Anthropologie Wide Leg Jeans (similar)
Then, jump on the highway and head back to Dublin.  At this point, I chose to return our rental car at the airport on the way in and taxi into town so I didn't have to deal with parking in the city but up to you!
Have a lovely dinner in Dublin and explore on foot for your first evening there!
Day 6
Today is all about exploring Dublin on foot!  See the Temple Bar, shop on Grafton Street , take a tour and explore Trinity College's Long Library, and wander through St Stephens Green and the River Liffey waterfront.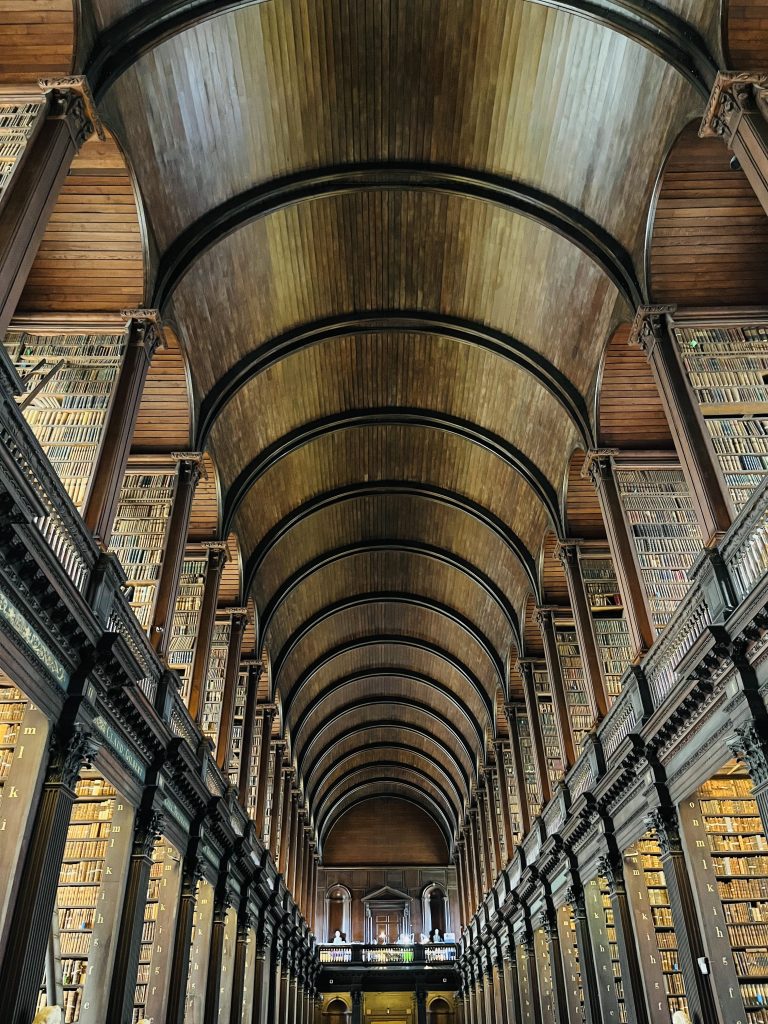 Day 7
Grab breakfast in Dublin and then head to the Guiness Stockroom for a morning tour!  We went when they first opened and it took about an hour to get through it.  While this was pretty touristy and I'm not sure it's worth the price tag, if you like Guiness or are interested in beer, it might be worth it!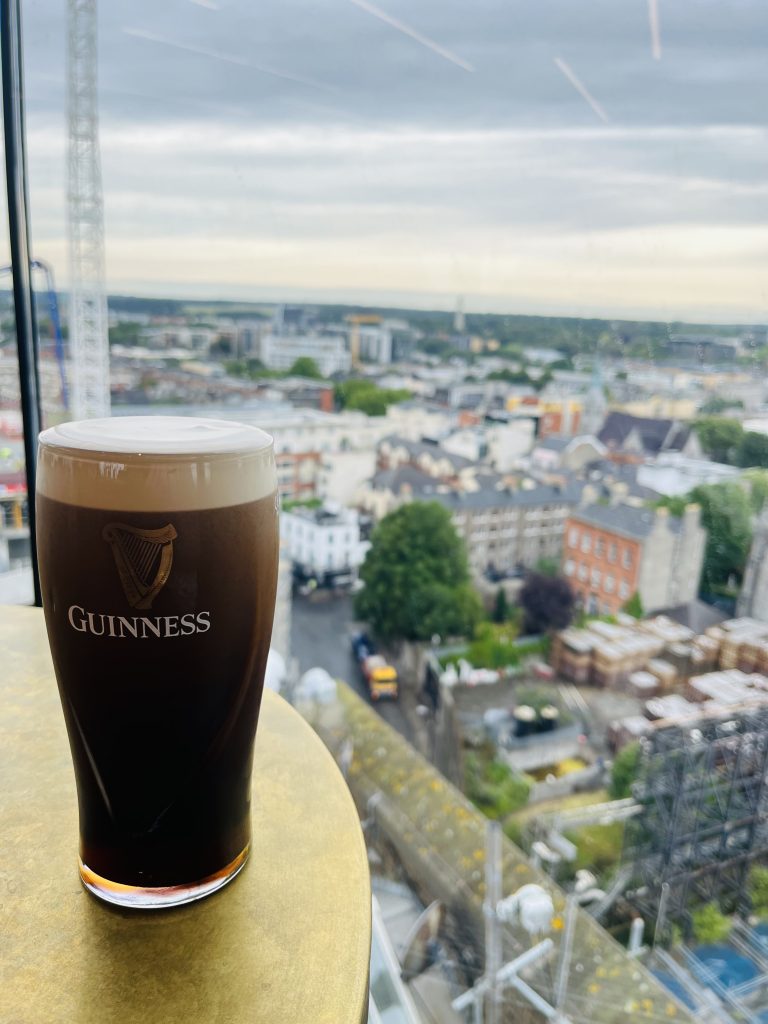 That afternoon, head back to the airport and take your flight home after an amazing 7 days in Ireland!
See all the places we stayed at in Ireland here!  And in Northern Ireland here!
Traveling to Ireland?
See all of my posts on the country!