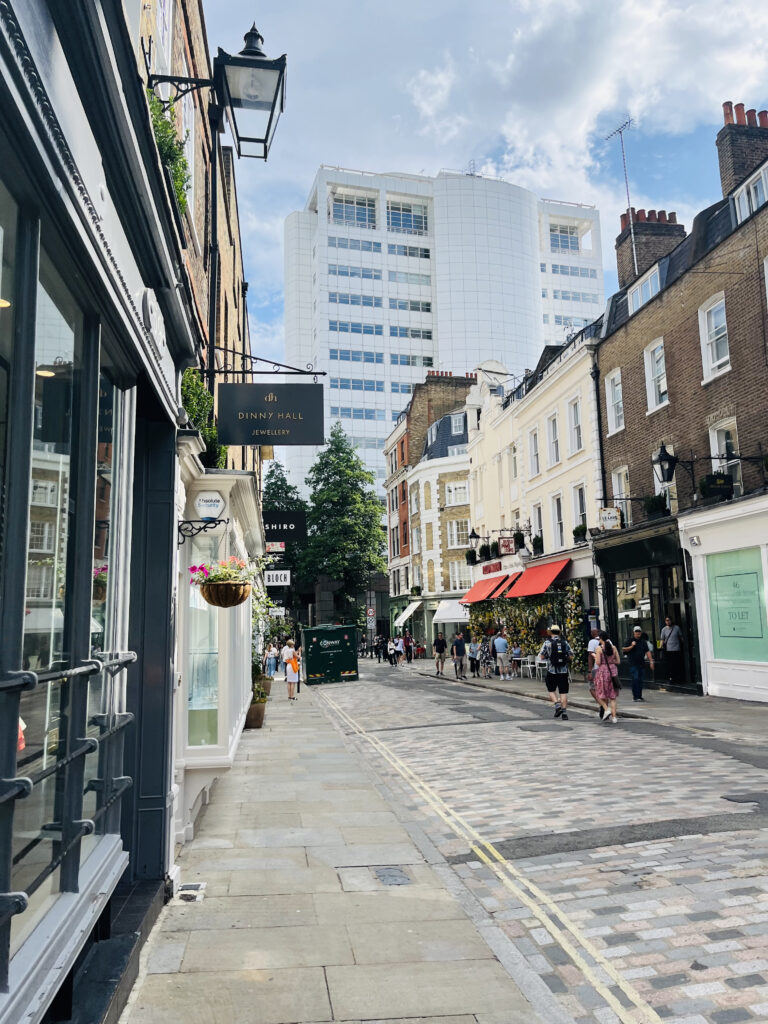 I've been through London countless times but each time I reminded what an incredible city it is!  If you're going to London for the first time, this probably isn't the 1 day itinerary for you but if you've already done the touristy things, here is how to spend 1 day in London like a local and what to do and see and most importantly, where to eat!
(If this is your first trip to London – here are all my other tips and tricks for the city!)
To start, where to stay in London?  I've tried a lot of hotels in the city over the years but my newest go-to is The Hoxton Holborn.  The design is gorgeous and the location even better to explore like a local!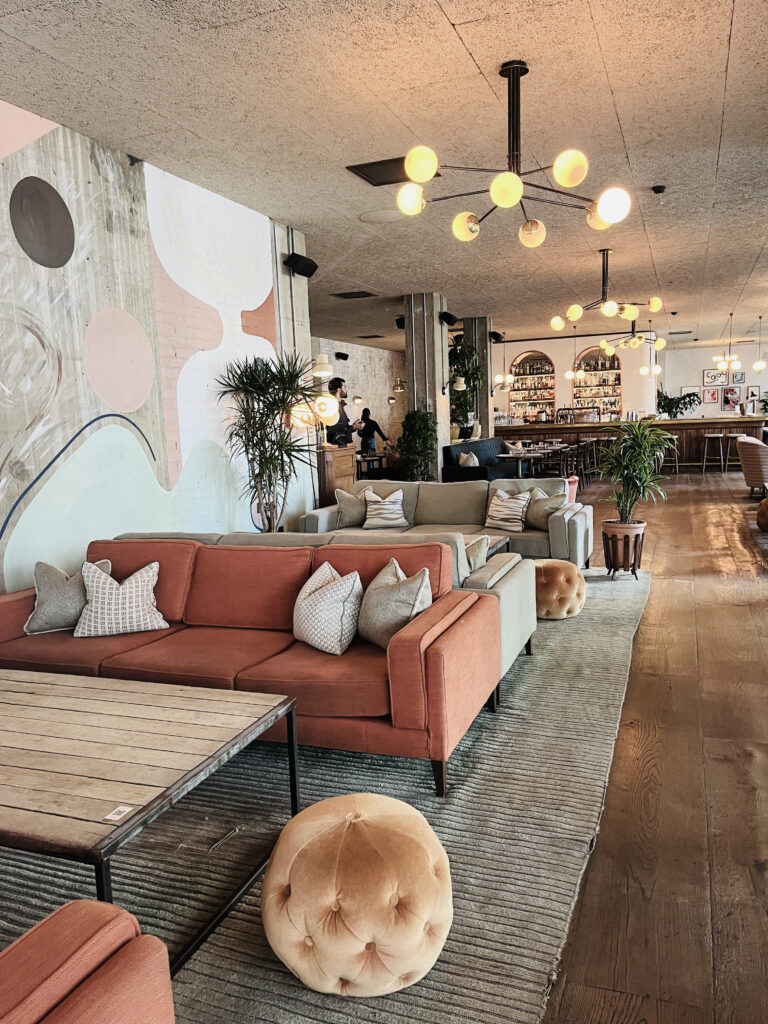 Start your day with a Swedish cinnamon bun at my favorite bakery, Fabrique.  And lucky for you, there is one down the block from The Hoxton Holborn.  Grab an oat milk latte and a cinnamon bun and enjoy the treat to start your day.
After breakfast, head out for some shopping.  There are a lot of places in London that have amazing shopping, but some of my favorites are the King's Road high street, as well as Sloane Square and Oxford and Regent Streets.  And finally, what might seem odd but is actually a great spot to shop, is the St. Pancras Rail Station.  All of my favorites have stores there like Jigsaw, Reiss, LK Bennett and more.  Plus you can pick up Fortnum and Mason tea there alongside Laduree macarons!
Since you started early and are probably hungry after all that shopping, grab brunch or lunch at Granger & Co., a local London favorite.  Their eggs are divine, and that's coming from me, who doesn't love eggs all that much!  It's worth the wait, trust me.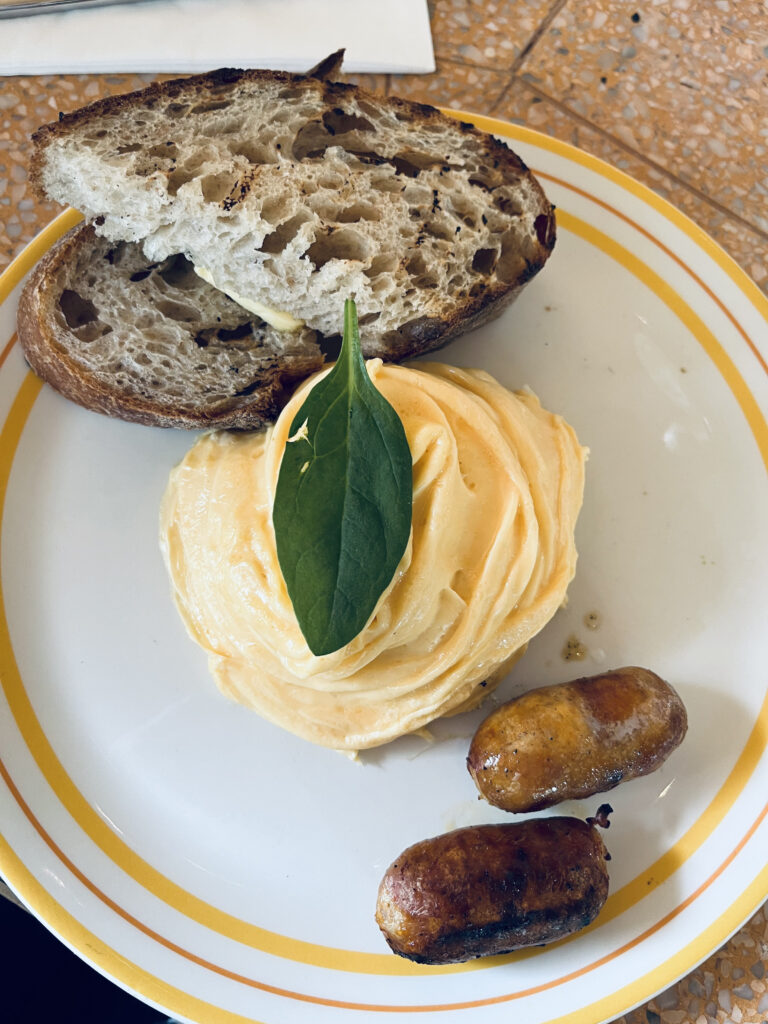 After lunch, jump on the Tube and head over to Borough Market.  We love strolling through this famous spot on a lazy afternoon.  From there, you can wander the South Bank of the Thames through London, taking in the monuments and the gorgeous views.  Once you have wandered long enough, jump on the Tube and head back to the hotel.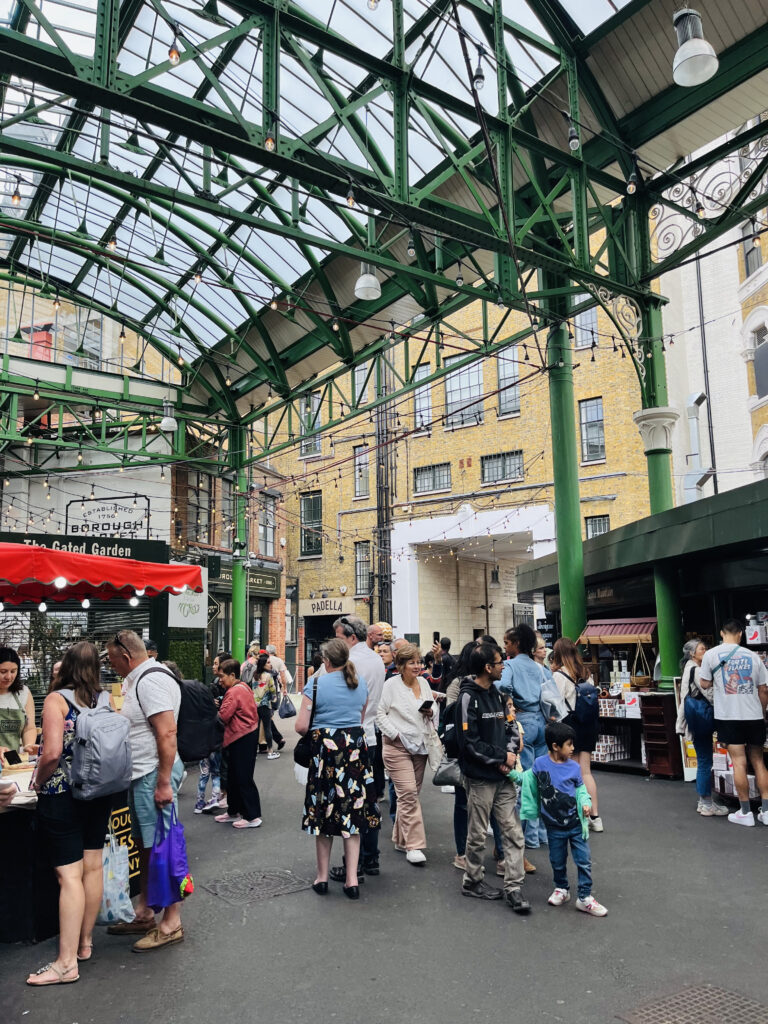 Once it's time for dinner, take a stroll through Covent Garden from The Hoxton Holborn and check out the Covent Garden Market.  Then heading towards Dishoom for dinner, you'll enjoy a beautiful London stroll.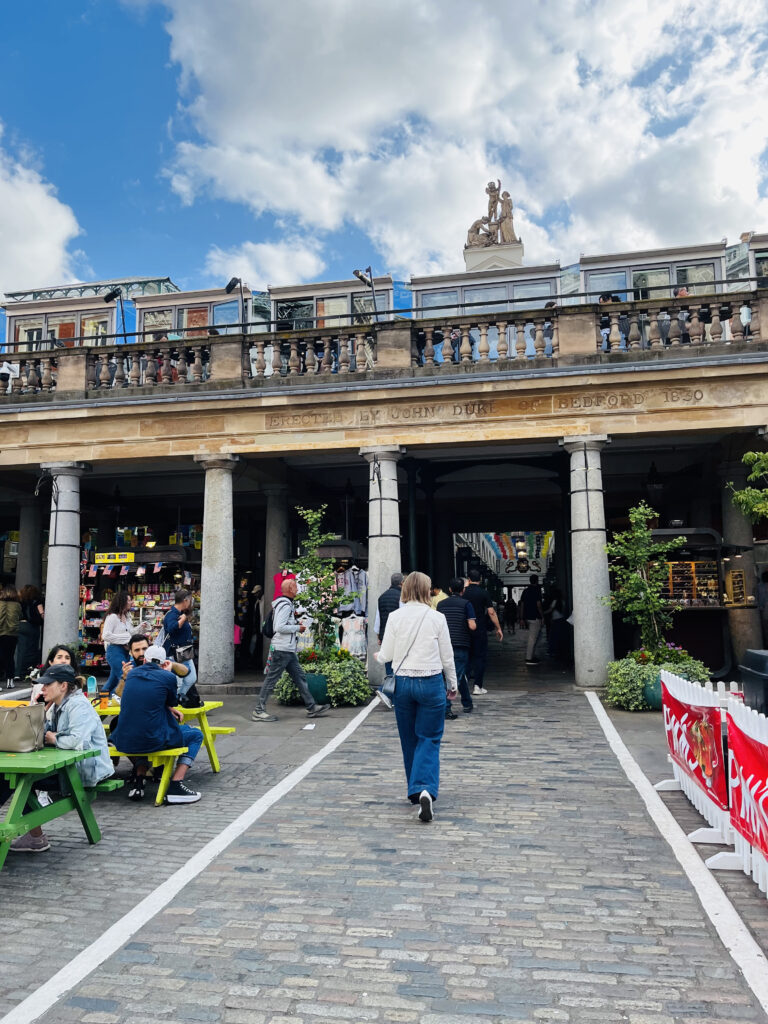 For dinner, Dishoom is the place to be.  This Indian restaurant is gorgeous and the food incredible.  Whatever the wait is, it goes fast so put your name down and then enjoy an incredible meal.  Pro tip – get the rice pudding for dessert – it was out of this world!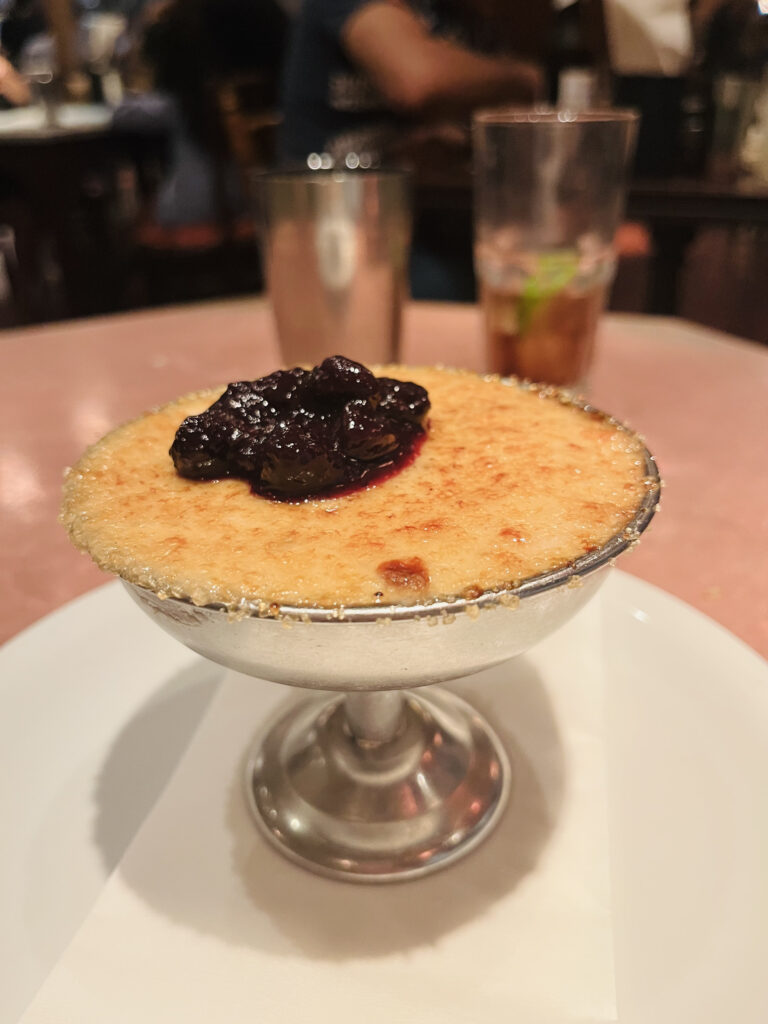 Then after dinner if the weather is nice, head toward Tralfager Square and take in some of London's landmarks.  Wander back to Holborn and take in all that London is and has to offer.  Truly such a remarkable city, it's best to just wander in London and enjoy it!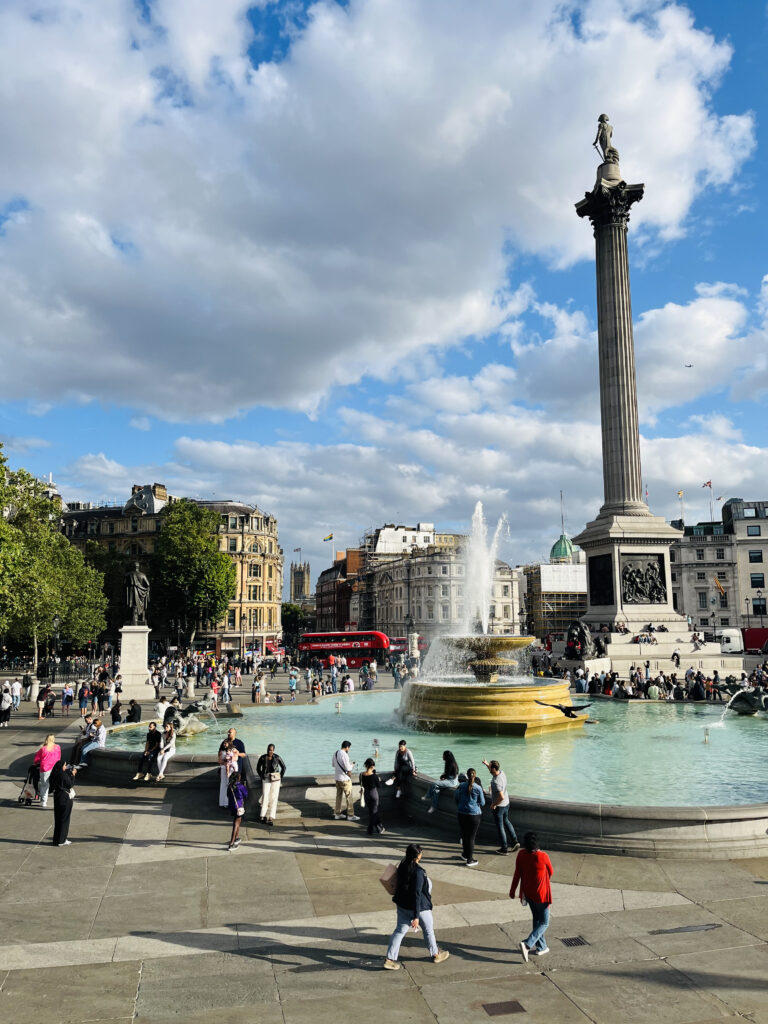 Headed to London?