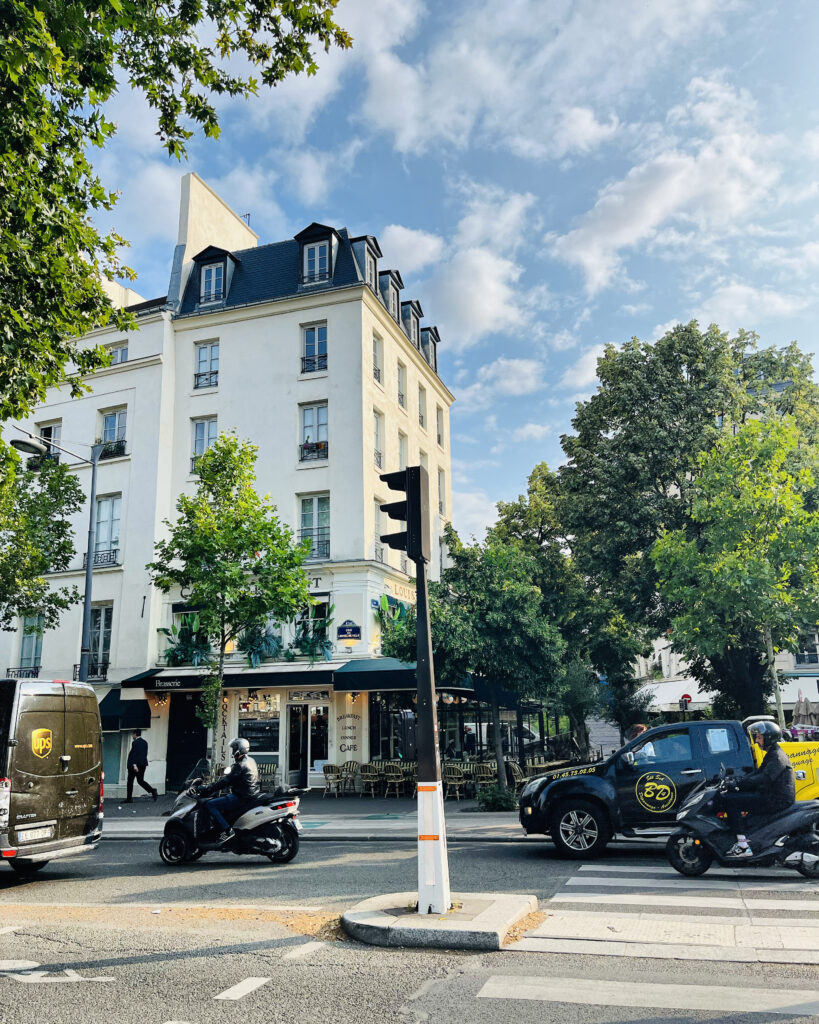 I have a long standing love affair with Paris and it's no secret that it's one of my favorite places on the planet.  And while we've been to the City of Light more times than I can count now, each time returning just feels like coming home – a feeling I've only had in a few places in the world.  At this point with each return trip to Paris, we have some favorite things that we do no matter how much time we have in the city so today I'm letting you in on the places the things that I love most in Paris and how to add them to your trip!  I promise if you do the things on this list, your trip to Paris will come alive!
And if you need info on where to stay while in Paris, here are all the spots I'd recommend!
Dinner and Wine at Café St. Regis
We have been going to the Café St. Regis on the Île St. Louis near Notre Dame for over a decade and it's still our favorite.  Grab a table, order rosé wine and the chicken paillard and you won't regret it.  Their onion soup and tomato salad is great too!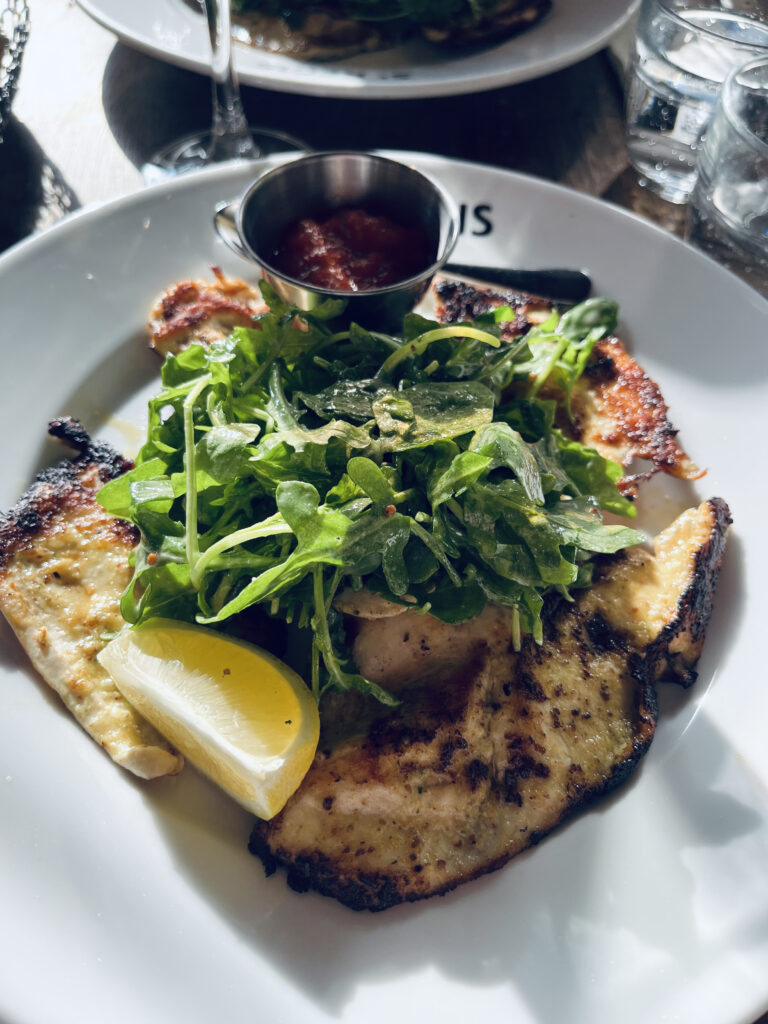 Stop to Take in the Views on the Seine
As you wander through Paris, there are ample opportunities to just stop and take in the views over the Seine River.  I love to stop on the city's many bridges and just take it in.  Paris is such a picturesque city and no matter the vantage point, you're sure to have some great views as you wander near the river.  Just stop for a moment and take it in.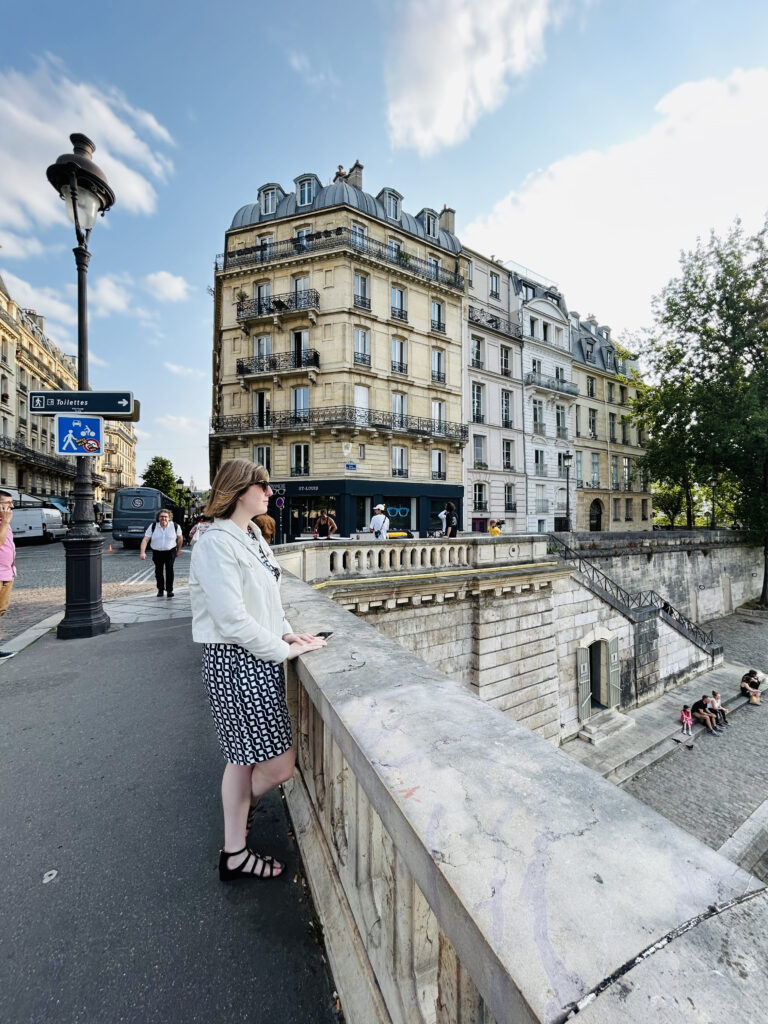 Relax in one of Paris' Many Parks
I am partial to the Tuileries and the Jardin du Luxembourg but Paris has a ton of parks scattered through the city.  Grab a snack and a seat and just watch the world go by.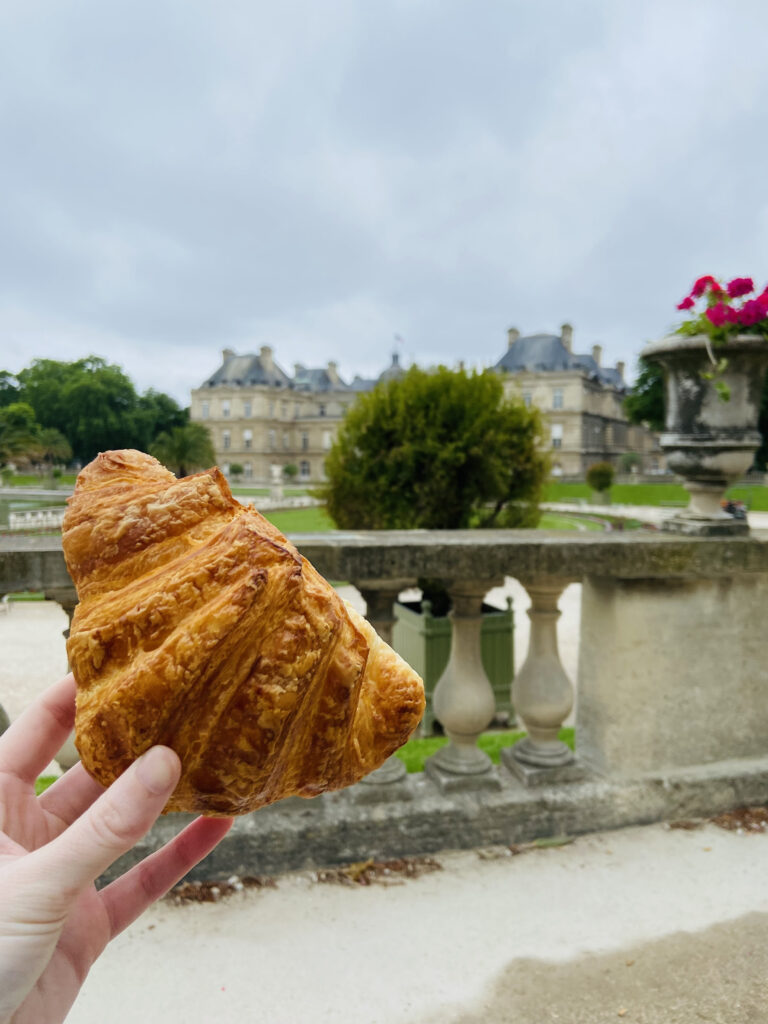 Have Drinks in a Paris Cafe
Café culture in Paris is on another level, even for Europe, so embrace it.  Everyone heads to the cafés in the evening so do as the locals do.  Order a drink and a small table and embrace the Parisian lifestyle.  You can never go wrong with a glass of French wine but if you want to get a little fancy, try a Kir Royale!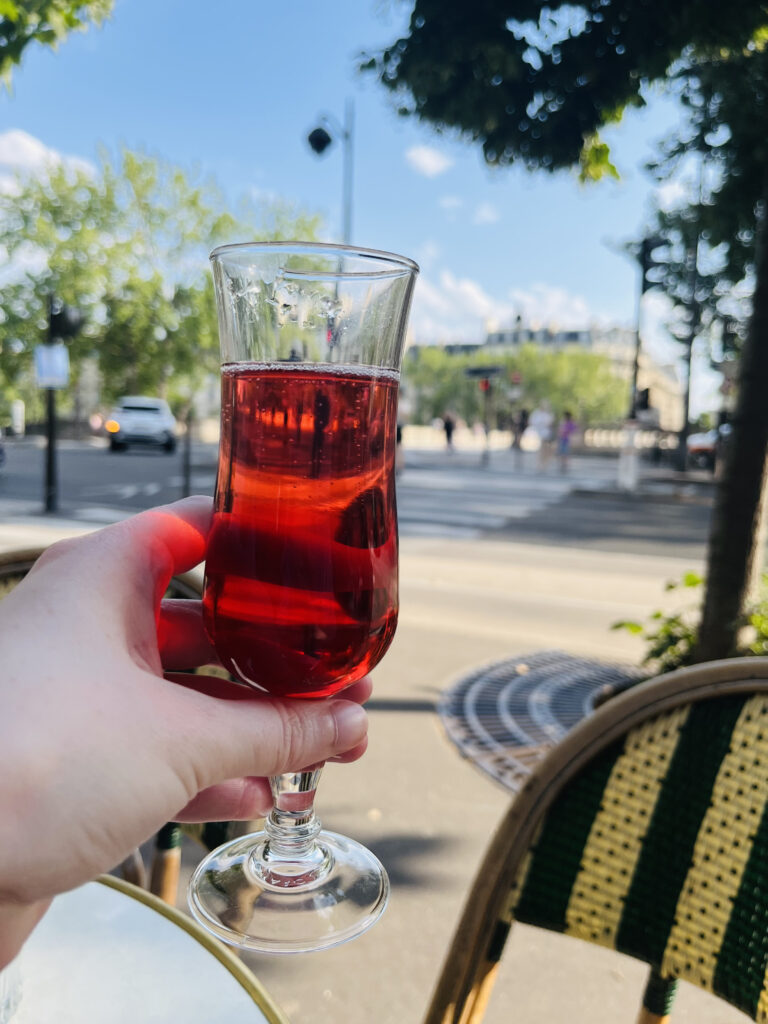 Drink Orangina
I grew up drinking Orangina in the Middle East so it's always a treat when in Paris to get to order this whenever I can.  It's hard to get in the States and this French drink is available throughout France pretty much everywhere, so order it and enjoy!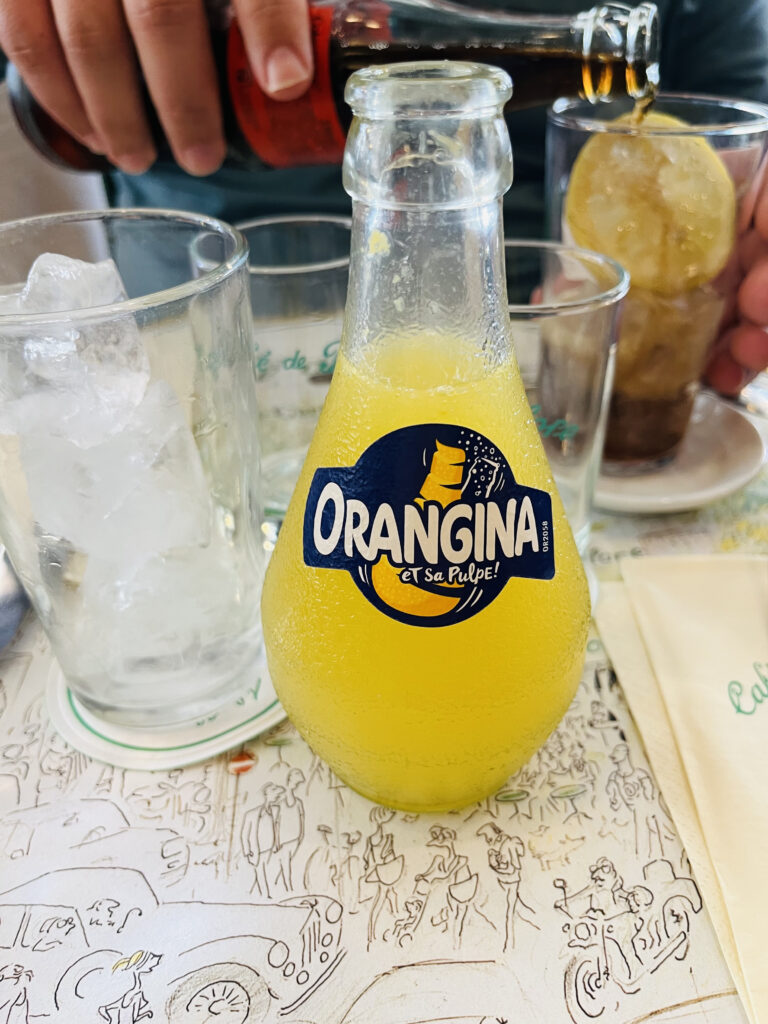 Wander Le Marais or St. Germain
Paris is best when you can just wander without a real itinerary in mind.  The streets are meant to let you get lost and you'll find such unexpected surprises as you wander.  My two favorite neighborhood to wander at Le Marais and St. Germain – either one will lead you on the most amazing journey.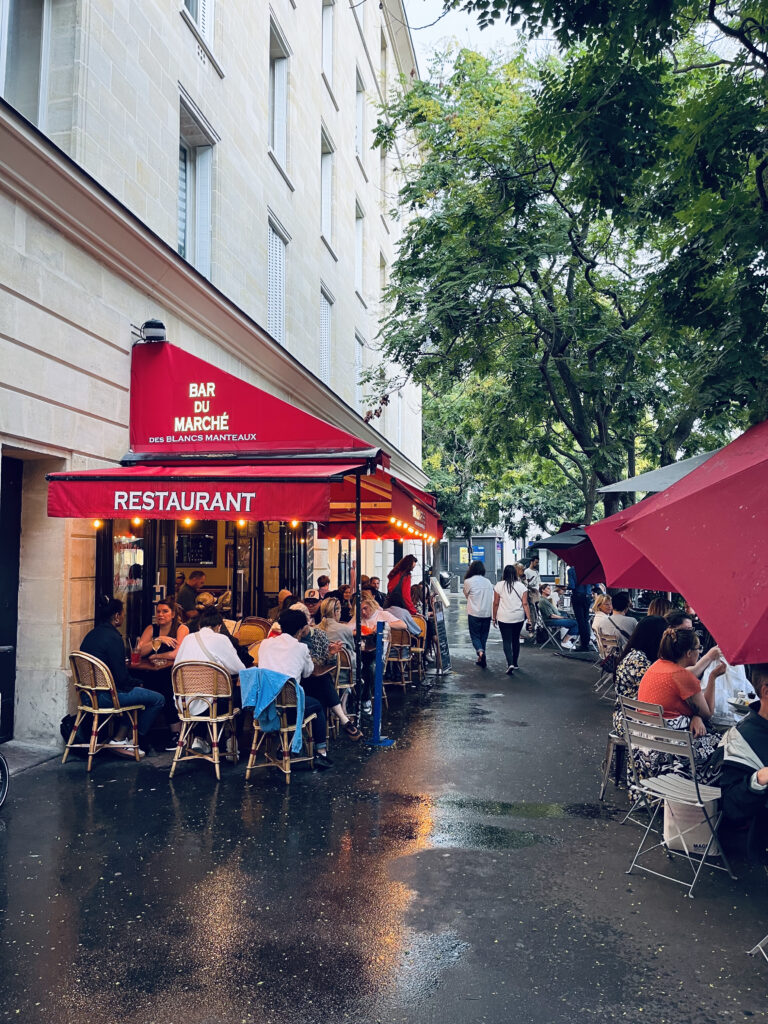 Eat Macarons Watching the Eiffel Tower Light Up at Night
Insider tip – the Eiffel Tower is best viewed from a vantage point that most tourists don't know about!  While most tourists will stay up on the site itself, or view the tower from the connecting bridge or the Trocadero, the best place is actually down on the banks of the Seine opposite the tower where the boats are.  Grab some macarons and take a seat on the river banks and watch the Eiffel Tower light up against the night sky!
Headed to Paris?