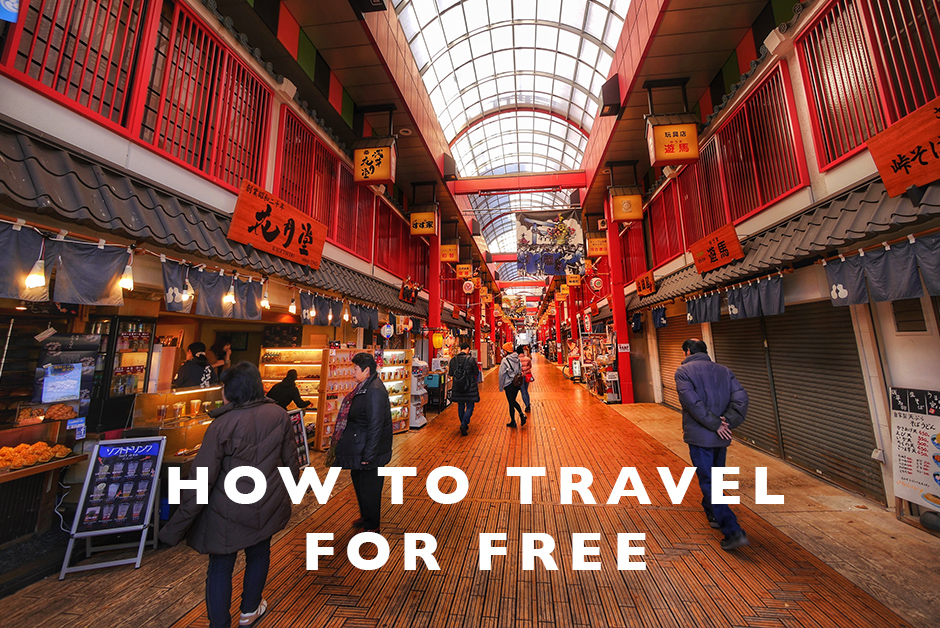 When Nick and I first started traveling regularly, I won't sugar coat it, it was expensive.  We were starting from scratch, figuring out what worked for us and often our trips would end up costing thousands of dollars.  And while I wouldn't take back those first years of travel for anything, we learned a lot of lessons – the most important being that you don't actually have to spend thousands of dollars to travel and there are lots of ways to cut cost and travel for very little money.  Over the years we've managed to keep traveling regularly but spending a ton less money, and sometimes even for hardly any money at all.  So today, I'm hoping to help you cut out those first few years of expensive travel and jump right to the lesson of the story, here's how to travel for free, or as close to free as you can get!
Use Airline Points
If you don't bank your airline miles, then start right now.  Airline miles are an amazing way to travel for free or for dirt cheap.  I personally love Alaska Airlines (and they are based out of my home in the Pacific NW) so I'm a little biased toward their points program but I really believe it's one of the best programs out there.  We use it to bank miles and fly overseas on their partners in business class a couple times a year.  This year we used Alaska miles to book lie flat business class from Tokyo to Honolulu on our trip home from Asia in the Spring and lie flat business class on BA to London in the Fall.  Using airline points will usually incur a nominal fee depending on the airline, but it's pretty close to free and will save you a ton of money!
Take Advantage of Free Nights with Hotels.com (or similar programs)
I've long been a huge fan of Hotels.com and have racked up so many free night stays with their loyalty program over the years that I tell everyone about it.  For every 10 nights booked with Hotels.com, you get a free night with the amount being an average of all of your stays.  For us, we end up with at least 2-3 nights free every year and it's a huge savings on hotels when traveling to use a free night.  We'll usually use it toward one of our more expensive hotel stays and it saves us so much money!
Other hotel sites have similar programs, I just happen to be a fan and long time user of Hotels.com so check out which ones work best for you.
Sign up for the Marriott Credit Card
I have a handful of travel credits that I religiously use, and while the Marriott card is a fairly new addition (I added it last year) to my collection, I love it.  Every year on your card anniversary you get a free night at a Marriott property (we're using ours for Banff later this year) and all the while racking up points for whenever you stay at a Marriott property.  This card has become one of my favorites for its perks including the free night every year.
Sign up and Use the Chase Sapphire Credit Card
Still my all time favorite travel credit card and one that I've been using for years, is the Chase Sapphire card.  Not only is it a cool sleek metal card design, the rewards program through Chase is seriously one of the best in the biz.  Not only can you book everything from flights, hotels and rental cars with your points through the Chase portal, when you book flights on points, you still get to collect the actual airline miles too basically meaning you get to double dip – using points but also collecting them.  One of my favorite ways to use my Sapphire points is for rental cars – especially when it gets really pricey for multiple days, I can use points and not pay a single dollar, not even taxes and fees.  This card is my most highly recommended for travel use because the points system is so great and will allow you to book all sorts of travel for totally free!