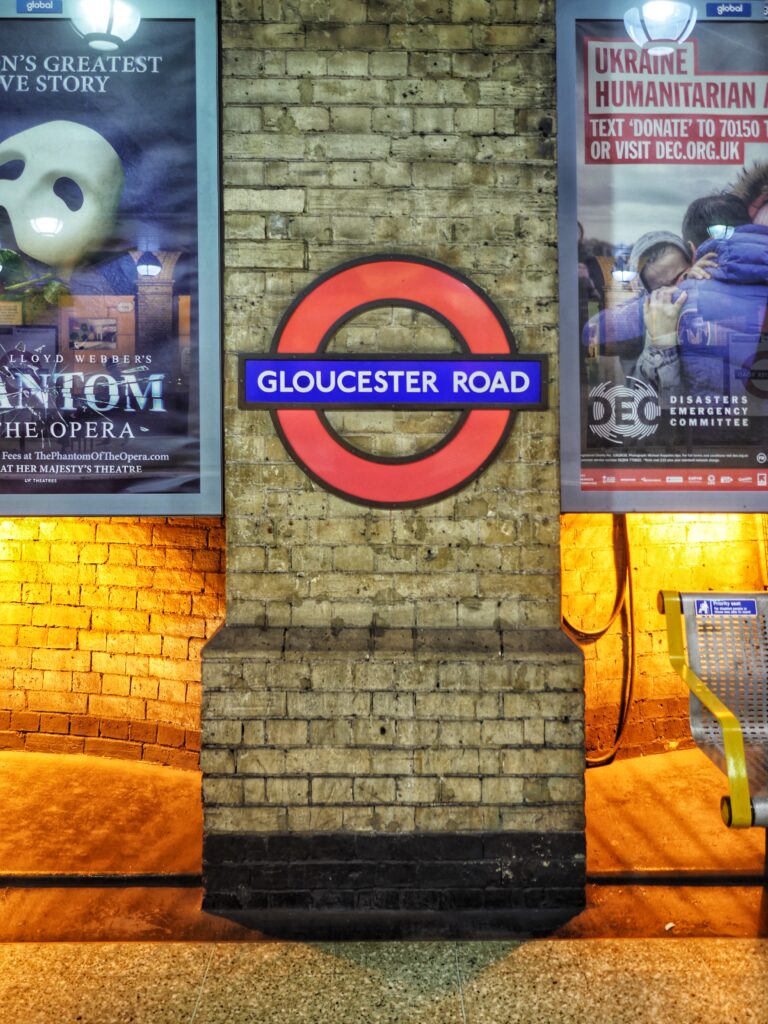 If you're heading to London, you might be wondering how to get around the city and what form of transportation might be the best for your trip.  I'm a huge fan of public transportation when traveling (and at home) so I always love the ease of using the tube and trains while traveling in London.  Here are my all my best tips for how to use the Tube and trains while traveling in London!
First off, the Tube is what locals lovingly call their metro or subway system.  The underground system in London is one of the best in the world and it's super easy to get around the city completely on the Tube.  It's also way cheaper than taking taxis or other transit and you can pay using your Apple Pay on your phone which makes it super convenient.
The Tube map is fairly easy to understand, but the easiest way to use the Tube system in London is to use Apple Maps on your phone and map your route to where you want to go.  Maps will actually list out what Tube line to catch, which platform it's on and which stops you'll pass before getting off.  It makes the process super easy and you know that you're going the right way and on which train you should be getting on.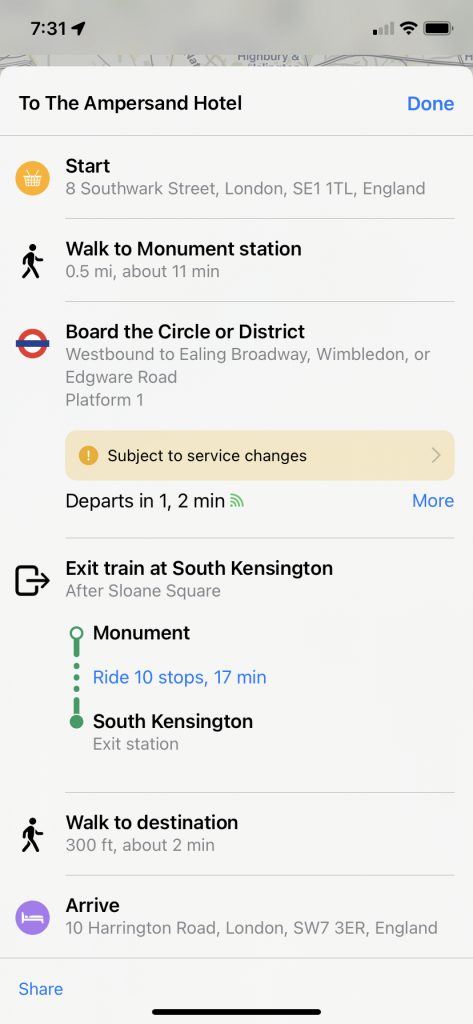 I have found that almost all the places we've wanted to visit in London or in the close outskirts of the city, you can get to by Tube so once you figure out the Tube system, you can move around the city freely and easily!
If you're wanting to travel outside of London, you'll probably need to take a train from one of the many train stations in the city center of London.  I'm also a huge fan of the Heathrow Express train that brings you into London Paddington from Heathrow Airport, so getting to a from London airports is also really convenient via rail.
For travel on trains throughout the UK, you'll want to figure out first which train station your route will start.  From there you can buy tickets online, take the Tube to the train station and then board your train.  Most trains don't require super early boarding (except the Eurostar) and you can pretty much arrive 10-15 minutes before your train and board your carriage.  Trains are also super easy with luggage and often make the journey a lot easier than flying, especially for places within the UK that are within a few hours by train.  Just be sure you keep your tickets handy as they do generally come through the trains to check  but overall, trains in the UK are super easy to use and really convenient to get around the country!
Headed to London?