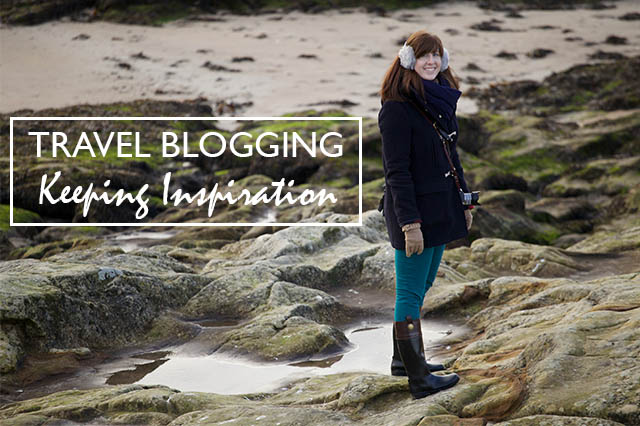 I've written a number of posts over the years on the topic of blogging, on tips I've come across, advice to those just starting out and a bunch of random topics in between and if you're curious, you can scroll through those posts here.  Lately I've had a lot of requests for more of these types of posts and on blogging tips once you've reached an intermediate level so this week I want to dedicate each day to a different topic on travel blogging in particular, though all the topics could easily be applied to all types of bloggers.  I feel like there is a lot of information out there circulating about how to start a blog and tips to make it grow, but once you are in the game, I wanted to talk about some of the blogging strategies that I've used here on my blog and maybe some of these strategies and tips could help other bloggers in their search for how to grow their own blogs.  So here is my advice for the bloggers, travel bloggers in particular, that are in that second stage of growing and moving their blogs forward to the next level.  
I find one of the hardest things with blogging long term is continually finding inspiration.  I go through periods where I just really don't have many ideas for posts or when I'm just totally uninspired to upkeep the site.  As with anything, there is definitely burnout in blogging.  So when I find myself needing inspiration and a push to keep myself going I employ these tips to help me get through those moments of not knowing for sure where to start.
File Post Ideas Away for a Rainy Day
I find that sometimes I'll get ideas for posts at random times during the day when I'm doing something else.  In those moments I always make sure to write them down and keep a list of post ideas constantly so that when those inspiration ruts hit, I have a list of good ideas to write about.
Schedule Posts Ahead
I'm a big fan of pre-scheduling posts.  My posts go live at 6am every weekday morning but most of them are written at least a week or more prior to posting.  I'll take advantage of a free afternoon or a morning in a coffeeshop and write a bunch of posts and schedule them out for a couple weeks.  Scheduling posts ahead helps you get through those weeks when you really don't know what to talk about since you've already gone ahead and scheduled posts in advance.
Take Inspiration from Magazines
My biggest inspiration when I'm having a hard time coming up with ideas is to flip through some of my favorite magazines.  I'll take something I see and run with it in a different way.  Often times some of my most popular posts come from ideas I've taken from magazines, both travel ones and fashion magazines.  I'm not in anyway saying to copy a magazine's idea, but using it as inspiration and putting your own spin on an idea is totally ok!
Take Screenshots of Ideas that Inspire You
I keep a folder on my computer desktop with screenshots of ideas I find randomly throughout my day.  Whether it's a cool graphics idea or a post idea, I'll screenshot it and add it to the folder.  It helps me when I have a bit of an idea but need to build on it.
Take Advantage of Moments of Inspiration
I love to take advantage of times when I'm full of inspiration and let it all come out at one period of time.  If I'm feeling really inspired, I'll sit down and write for hours at a time and schedule a whole grouping of posts for future weeks, that way I'm covered in those periods when I'm less than inspired.  When you have so much inspiration coming out of you, use it to your advantage.