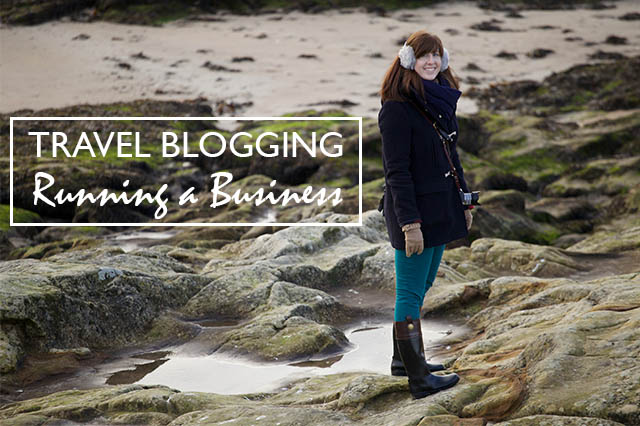 I've written a number of posts over the years on the topic of blogging, on tips I've come across, advice to those just starting out and a bunch of random topics in between and if you're curious, you can scroll through those posts here.  Lately I've had a lot of requests for more of these types of posts and on blogging tips once you've reached an intermediate level so this week I want to dedicate each day to a different topic on travel blogging in particular, though all the topics could easily be applied to all types of bloggers.  I feel like there is a lot of information out there circulating about how to start a blog and tips to make it grow, but once you are in the game, I wanted to talk about some of the blogging strategies that I've used here on my blog and maybe some of these strategies and tips could help other bloggers in their search for how to grow their own blogs.  So here is my advice for the bloggers, travel bloggers in particular, that are in that second stage of growing and moving their blogs forward to the next level.  
For me blogging is my third job, after my day job and my Interior Design side business.  It takes a lot of my time and energy and in return it gives me a lot too.  Ever since I started offering ad spots or working with brands, I've treated this blog as a business.  If you're making any sort of money blogging and want to grow that income, then it should be treated as a business.  I was lucky in that I already had another successful side business with my Interior Design business Reverie, so I knew a little about how to manage a small business but if you don't, don't worry, you'll figure it out as you go along!  Here are a few tips I would suggest in growing your blog into more of a business long term if you want to go that route.
Treat it as a Business
I think one of the most important things in moving your blog to that next step is the mindset.  Are you treating it like a hobby and posting every once in a while or are you posting a lot and have big goals for your site?  I fall into the latter category and am constantly brainstorming ways to move my blog forward and what I eventually want it to be.  It's not my primary focus in life right now so it's taking longer than some other blogs that it's their only job, but despite the time period, if you want your blog to grow and succeed long term, then treat it as a business and get your mindset on that goal too.
Keep Track of Expenses
I keep a spreadsheet of all the money I make from my blog.  It doesn't add up to very much per year but it's enough to cover most of my blog expenses and sometimes a little extra that I can add into our travel funds.  But regardless of how much you're making, keep track of it.  I also keep all receipts of expenses that relate to my blog and file them away.  Depending on how much I made and how much I spent, that gets molded into my taxes in some way each year and you'll want to have all your records in order.
Look for New Ways to Expand
I find that I have random ideas come to all the time about ways to grow and expand my blog and I love that part of blogging because as bloggers we can constantly grow and change as we need or want to and that keeps it really fun.  In 2015 I have a lot of goals for this site, including a name change (coming in February) and a bit of a different direction (which I'm so excited about) but I also will be keeping the things that people really like and are successful even when moving in a new direction.  Expanding your view point of what your blog can be is an important part of growing and moving forward.  I'm moving more toward the idea that this site will be an online travel guide and while the blog will still be centerfold, I will be starting to offer more options to help you plan your own travels as the year progresses.  I'm really excited to debut the new site so keep an eye out in the next month for that!
Managing the Website
Just the aspect of managing a growing blog can be stressful and take a lot of time.  With a successful blog, comes responding to emails, answering comments, creating graphics, taking photos, figuring out what to write about and so much more.  I carve out about an hour each morning in my day to answer emails, send out emails, answer comments and work on any upcoming posts that might need a bit more work.  Spend the time because without it, parts of the blog will really start to falter.
Invest in Your Work
If you look at your blog as a business, then investing in that business just makes sense.  Spend the time, keep it organized and keep it up to date and running correctly.  This is also means sometimes a financial investment but as with any business, spend correctly so you end up getting a return investment down the road.  If you make your blog important and work to grow it, you'll end up getting that investment back.