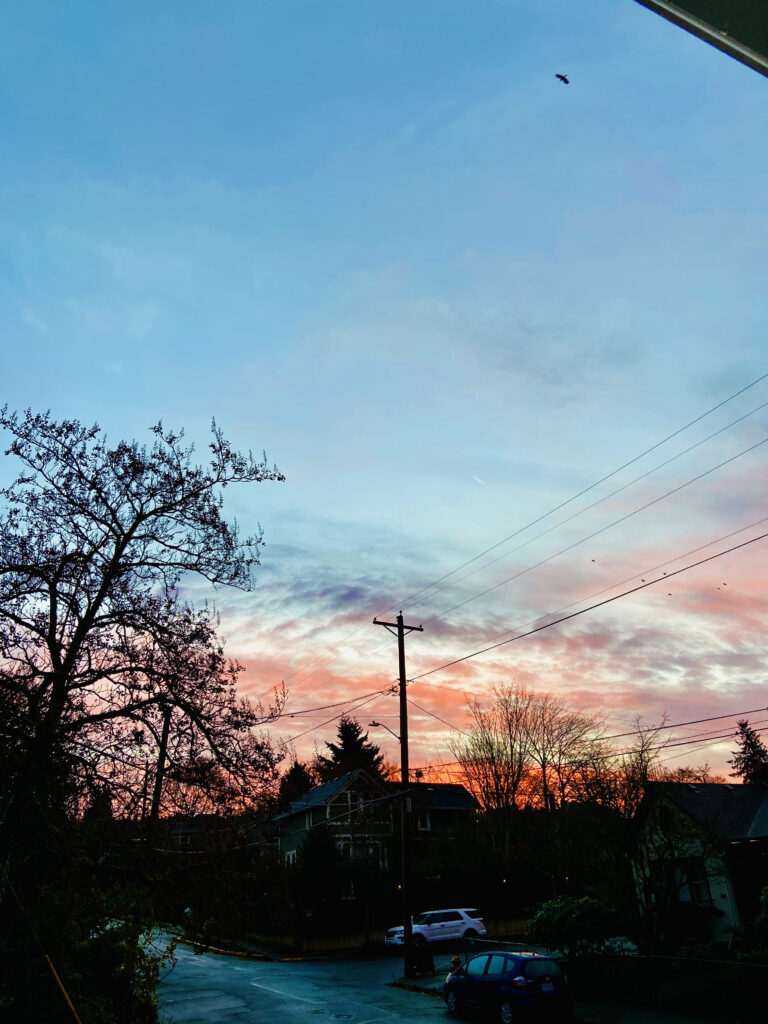 It's been a long while again since I've done a Life Update post and as there seems to be a lot going on lately, I figured it's time!  I kind of can't believe we're already in February as January seemed to fly by in an instant.  I feel like COVID has completely warped our sense of time this past year and I'm not sure when that might go back to normal or not!  Anyways, here's what I've been up to in the past few months.
Life + Everyday
While I started off 2020 fairly slow with work, my schedule really picked up in Fall of 2020 and is continuing on rapidly into 2021.  I'm working on design projects, teaching multiple classes at 2 different colleges in the Portland area and just generally really busy with my day job.  Nick has also been really busy with work so we are trying to balance everything alongside everything happening in the world daily which often seems like it requires such a daunting amount of emotion to process.  Overall, while COVID and world events have obviously upended our lives, our daily routine is basically filled with work these days and I'm kind of glad for it… the distraction makes the time pass quickly.
Travel
Like so many of you, I don't have any travel scheduled for the near future.  With so much uncertainty and not knowing when the majority of people will be vaccinated against COVID, I'm not sure when travel will pick up again.  I would like to make it down to LA to see my parents again at some point soon, but honestly with their COVID numbers down there I'm not sure when that will happen.  I've also got a few day trip options that I'd like to do locally in the Portland area once the weather gets a bit better so we'll see if we can make those happen at some point.  For now, we in Portland for the foreseeable future.
As we head into Spring in the next few months, we're throwing around the idea of doing the road trip around the South Western part of the US that we were scheduled to do last Spring, potentially sometime in early May.  We'll see if we can make that work based on what's happening in the next few months with COVID but if we can, we'd love to do a 10 day road trip heading down through California, then over through Arizona and New Mexico and into North Western Texas, then up into Utah and seeing a ton of National Parks along the way.  I'm hopeful about that trip only because hopefully by May we're in a better COVID situation as a country and it would be all in our own car and mostly in areas that aren't super populated.  We'll see what happens with that, but fingers crossed!
House Renovation
In the past couple of months we've been so busy with work we haven't done a ton of home projects, but I did do a small one in December that created a travel gallery wall going up our staircase.  After not traveling for so long, I wanted something as a daily reminder of all the amazing moments we've had around the world and it definitely serves that purpose, seeing it everyday as we go up and down the stairs.  We've got a few in-process projects happening right now (like a very slow update to our master bedroom which I'm hoping to share sometime soon) and in the next month or so we'll begin doing some garden renovation projects.  Our retaining wall is going to be built new, our fences stained and new outdoor furniture laid out in our backyard.  I'm looking forward to some garden updates as we move into March!