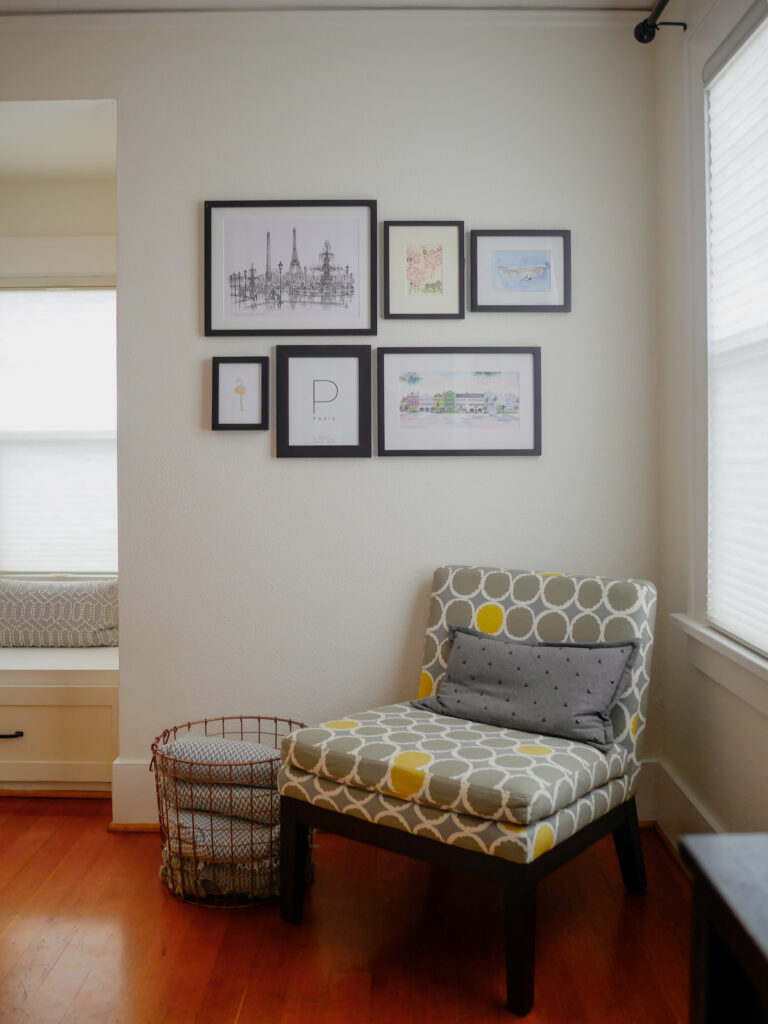 More than any other year prior to 2020, we have all spent so much time at home.  For Nick and I personally, we used to spend at least one weekend a month traveling as well as multiple weeks per year traveling for work, with all that adding up to a lot less time in our house.  This past year, while staying home so much during the pandemic, it's made me really realize how much art and beauty means to me.  We've collected a lot of art pieces over the years and seeing them on a daily basis this past year has really helped me to enjoy the smaller moments and allow the beauty of art to really shine.  Some are pieces we've picked up in our travels, others are photographs Nick has taken around the world, and others are finds online on places like Etsy from local artists all around the world.  Our home wouldn't be what it is without art and these particular pieces are my favorite artwork in our house!

Icelandic Horses
This photograph that Nick took in Iceland a few years ago has become one of my all time favorite photos.  We found these horses along the side of the road and spent a half an hour there with them, soaking it in.  Iceland is one of my favorite places and I love the Icelandic horses that we find every time we're there.  I also love horses in general, so this print that Nick took lives right next to my desk in my home office and makes me smile every day.

Wander with Wonder
This wood print, printed with a vintage map and the words "Wander with Wonder" also lives in my home office right by my desk and it genuinely makes me so happy.  I bought this in New Orleans a few years back and I love the sentiment.  Wandering around the world is my favorite past time and while doing that, I'm often in complete wonder, making this art piece so perfect for me.

Amsterdam Canvas
This large canvas print of one of my favorite photos of Nick's in Amsterdam several years ago hangs in our living room and it's one of my favorite things about the space.  We actually had this made a few years ago for our townhouse when we had a huge wall to fill and it's perfect now in our house as well.  The size makes you actually feel transported to one of our favorite cities and it being in black and white makes it feel so nostalgic.

Notre Dame Art Print
This little beauty came all the way from Barcelona from one of my favorite Etsy shops, Macarena Ortega.  I really needed something to fill a small wall in our upstairs hallway and this print was perfect.  Shipped all the way from Spain, the line work and slight colors are simply beautiful.  I chose their print of Notre Dame but they have a ton of landmarks from all over the world represented in their work.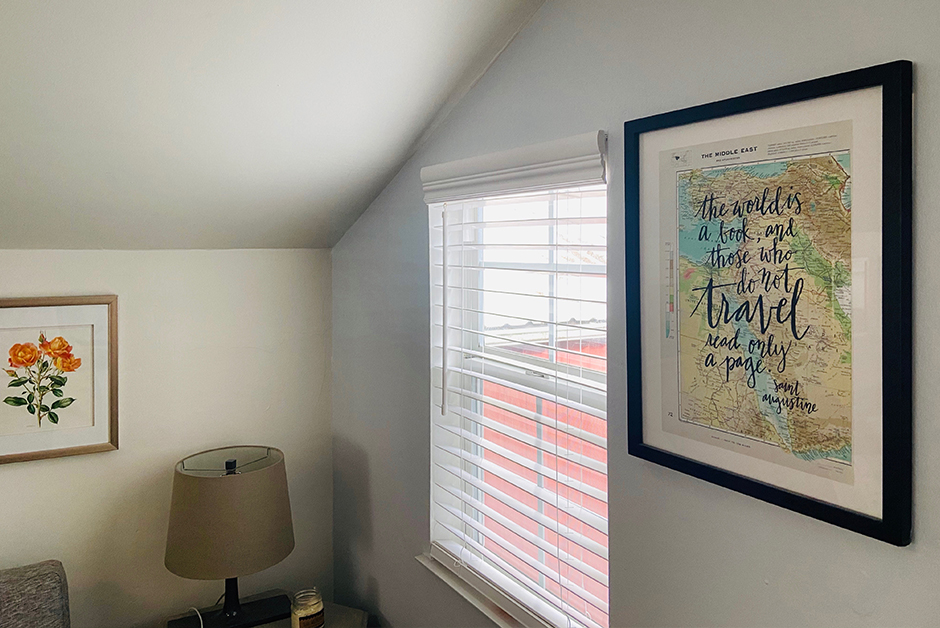 Vintage Map + Quote
Years ago, Nick got me one of the most beautiful gifts he's even gotten me with this framed vintage map of Saudi Arabia, my birthplace, screen printed with one of my favorite quotes by Saint Augustine.  Unfortunately the Etsy shop he purchased it from no longer does these maps with quotes, but I'm sure you can find others online that will.  It's such a beautiful reminder of a place that means so much to me with a quote that feeds my soul.