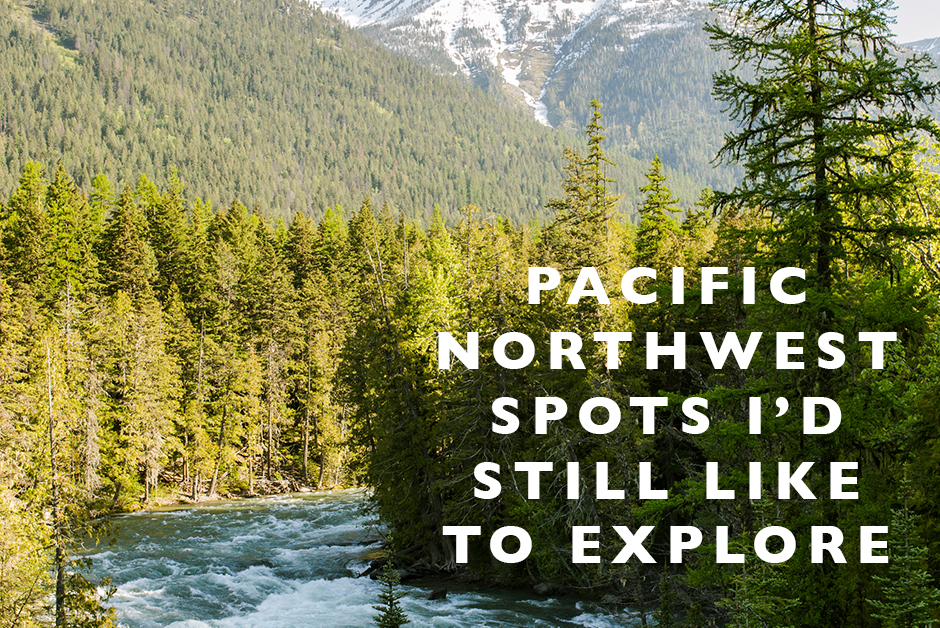 With so many of our upcoming trips canceled for the foreseeable future due to COVID-19, I've been thinking long and hard about the local Pacific Northwest spots that I'd still like to explore this upcoming Summer if we can.  I'm hoping that we'll be able to do more local travel that can be done as day trips or a quick overnight in our own region of the US in the Pacific Northwest instead of jaunting around the world as the pandemic continues.
Over the years, my list of Pacific Northwest locations that I have wanted to explore has consistently been winding down as we try to see as much as we can each year, but the following places are the Pacific Northwest spots that have long been on my list and I'm hoping we can make it to some of these this year to cure some of our wanderlust.
Diablo Lake
I've had this aqua blue lake in Northern Washington State at the top of my list for years!  It's a few hours outside of Seattle so I'm hoping that we can make this happen this Summer and maybe just do a quick overnight in the Seattle area, without having to stay too long.  This beautiful spot in the North Cascades of Washington is all outdoors too which will hopefully being us some much needed nature after the lockdowns.
Wildflowers at Mt. Rainier
I've wanted to head up to Mt. Rainier to see the wildflowers in the Summer forever and we can easily do this as a day trip from Portland.  I've heard that hiking up and seeing the wildflower beds among the mountain tops is reminiscent of Switzerland so I'm going to try really hard to make this happen this Summer!
Olympic Peninsula
I've long wanted to do a road-trip around the Olympic Peninsula of Washington State and as we can do it with just one overnight, I'm thinking we'll make this a priority as soon as the lockdowns are lifted as we get into the Summer.  From rainforests to coastlines, this peninsula has a lot of offer and a lot to see.
Stonehenge in Maryhill
This replica of Stonehenge only a couple hours outside of Portland is a spot I've long wanted to get to and I think we might try to make a day trip out of it as the weather warms up.  I've always wanted to get out there to see it and a visit at sunrise might just be the best way to see it without people around.
Walla Walla
After my first visit to the cute little town of Walla Walla a few years back, I'd love to go back and do an overnight in this area of Eastern Washington.  I'm hoping to make this a reality sooner rather than later but we'll see what we can make work.
Boise
I was really looking forward to an overnight in Boise, Idaho when we were going to be headed through there in March en route to Utah but after that trip got canceled, a visit to the city is high on my list.  It's quite a drive from Portland so not sure when we'll be able to get there, but it's on the list!
Pasadena
While not in the Pacific Northwest, my parents are moving to Pasadena next month and I'm sure we'll be spending a fair amount of time down there this Summer (hopefully!).  I'm hoping to explore that part of Southern California a little more than I have before and get to know the area.