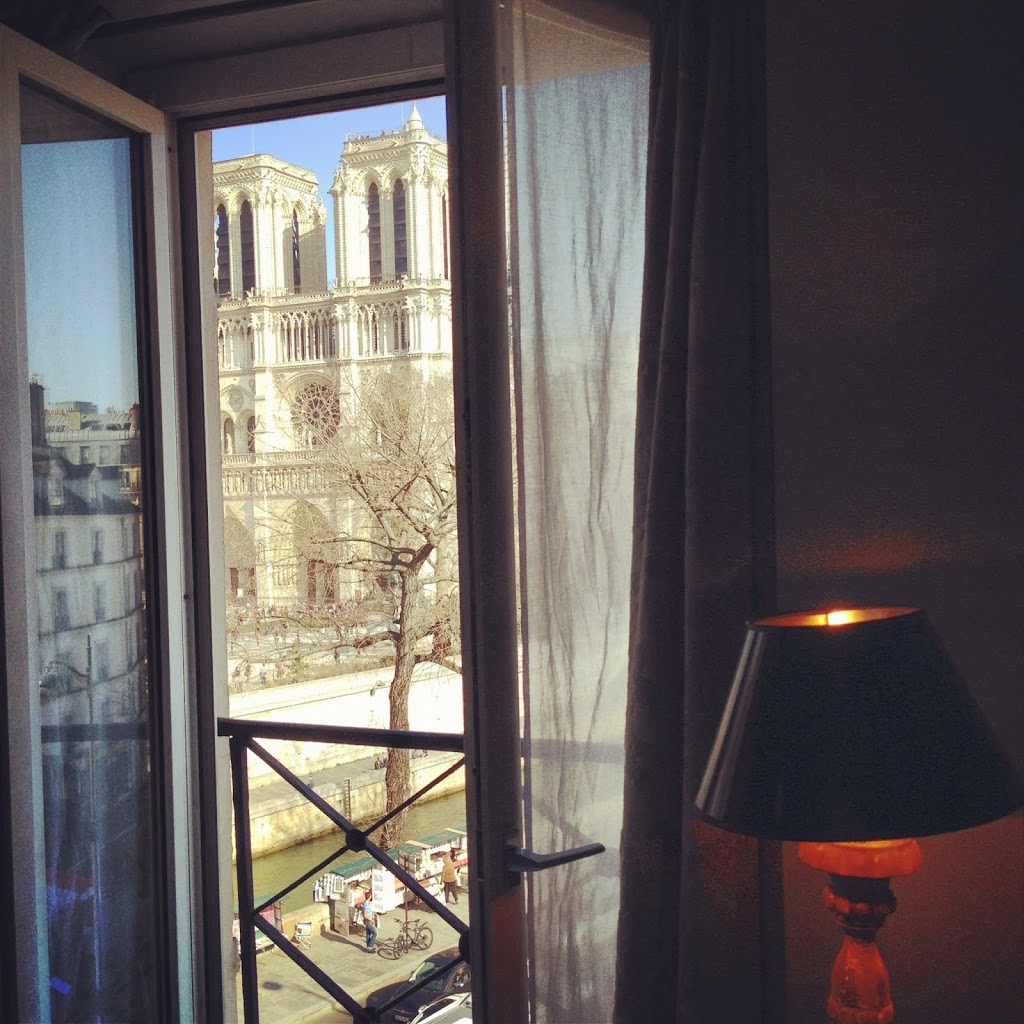 It's no secret that I love Paris, no secret that it's Nick and my's favorite place to go, no secret that it's a gorgeous place. So when we're ever in the area, we always make a stop in Paris and it's becoming quite a nice tradition we have. In October last year during our trip to Rome, we flew over to Paris just for a night and it wasn't nearly long enough in my favorite city so this time we made sure to have about 2 1/2 days there and stay 2 nights and it still wasn't long enough for me but definitely it was a joy.
Ever since I was a little girl, it seems I've loved all things Paris, and I'm not sure why exactly though I think much of it had to do with my love of travel, my need to see the world and that Eiffel Tower decor could really let me imagine it. So after my first trip back to Paris (after being there as a kid) on our honeymoon, Nick and I fell in love with the city all over again. And ever since we've been to Paris 3 times in the past year and a half and if I could, I'd be there more often than that.
Paris for me is like no where else in the world. I don't speak the language yet (I'm learning currently), I am not directly French in recent heritage, but somehow I feel more like myself in Paris than anywhere else in the world. A feeling comes over me whenever I'm there, a feeling a deep recognition, of belonging, of a deep love for place. I've seen a lot of the world and I hope to see more and more every year of my life, but never have I had such a deep connection to a place as I do in Paris and in France.
This trip was priceless in so many ways but to end it in Paris, in the city that Nick and I both adore, made it icing on the cake. It was the first sunny semi-warm day we've ever had in Paris, as both other visits have been in the Fall and have been cloudy and overcast mostly. Paris is always beautiful no matter the weather and it's perhaps one of the prettiest cities I've seen in the gray and the rain, but it is breathtaking with a blue sky backdrop. The city truly comes alive in nice weather, truly transports you to another world.
We spent our first day there visiting some of our favorite locals, starting at my Eiffel Tower which has begun a beautiful tradition as our first stop always when we visit. Then we meandered across the Seine and up to the Trocadero which had lovely views of the tower with the clear blue sky behind it. Nick took photos and I sat on the stairs of the Trocadero just taking it all in. It's one of my favorite things to do in Paris, to find a seat and just stare at all that's around me, to breathe it in, to hold it forever. After a while we wandered through the Right Bank, up to the Place Victor Hugo and then headed East back to the Arc du Triumphe and the Champs Elysees. Along the way we stopped at Zara for a little shopping for me on the Avenue Victor Hugo. Then we continued on to the Arc du Triumphe and again while Nick took the time to take some gorgeous photos at sunset of the monument, I took a seat on a park bench a little ways away and just watched the city move around me. The sun set slowly and as the blue sky turned to all shades of color, I held on to it as long as I could. There is something that moves inside me when I'm there, something that tells me my love affair with this city will always be a huge part of my life.
After the sun set, we meandered down the Champs Elysees and ended up having dinner at a little brasserie near the Louvre on our way back to our hotel. We have stayed at a fabulous hotel the last couple times in Paris, one that I would highly recommend. We stay at Hotel le Notre Dame, which is literally across the street from Notre Dame Cathedral. We open our windows each morning and night to see the church in all it's glory right there. It's absolutely amazing to see that day and night and this hotel, decorated by Christian Lecroix is truly a delight. It's small and very "boutiquey," which we love. Though it does come with a bit of a higher price tag than we usually spend in Europe per night, but it's always kind of our treat to ourselves to stay here, and believe me, the view is definitely worth the money.
We finished our first night in Paris admiring our view and falling asleep in the most beautiful city in the world. I know that
Paris doesn't resonate with everyone the way it does for us, but I do know that if you have seen many places, some of them really do resonate with you. Few of them mean something very deep to us, and for me, Paris is that meaningful place. It's a city that I always feel like I belong, a place that matches my personality, a place that I always feel accepted. I know someday Paris will be a bigger part of my daily life and I can't wait for that…but for now I'm looking at all these beautiful photos from our first day and will be dreaming of my city until I can get back.
All photos copyright Nick Nieto – NickNieto.com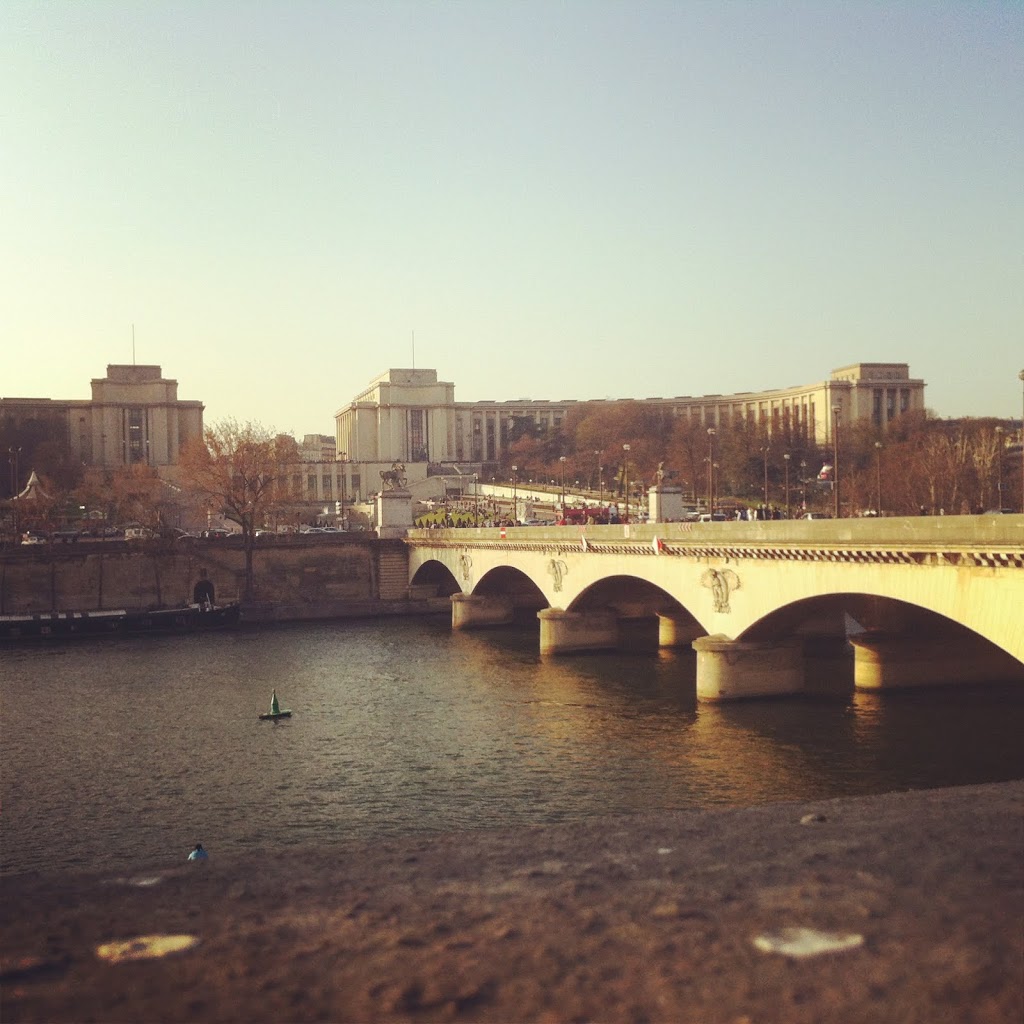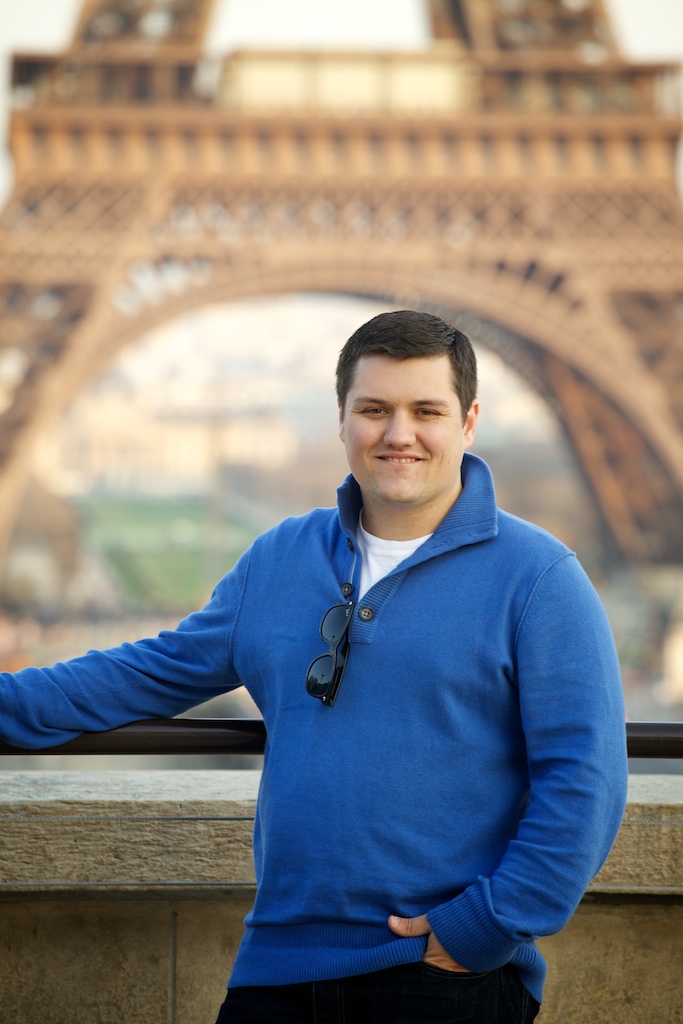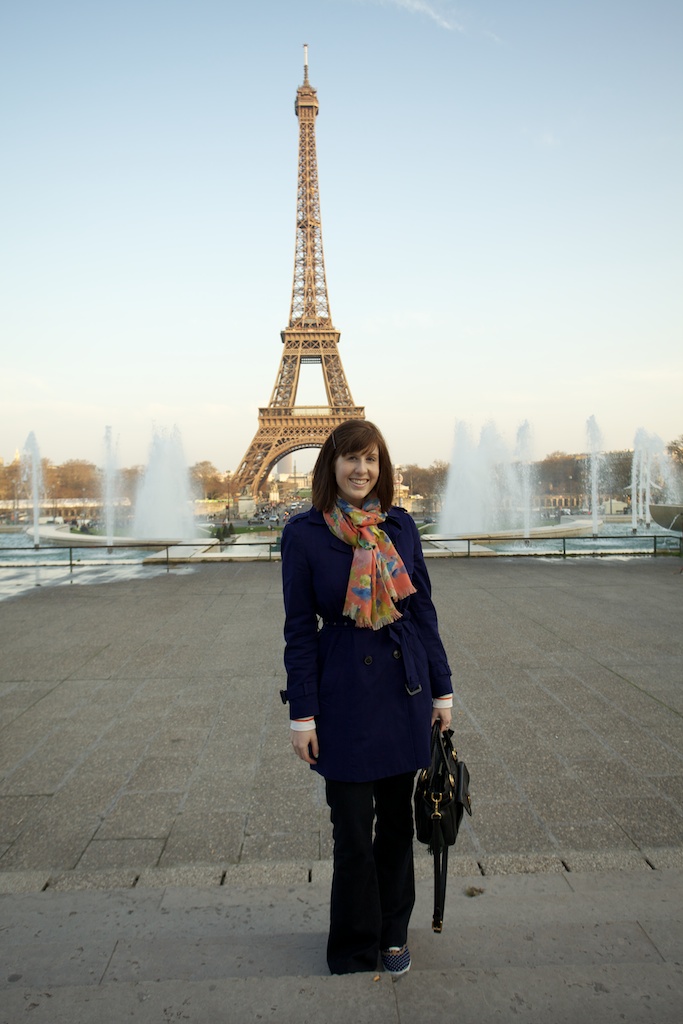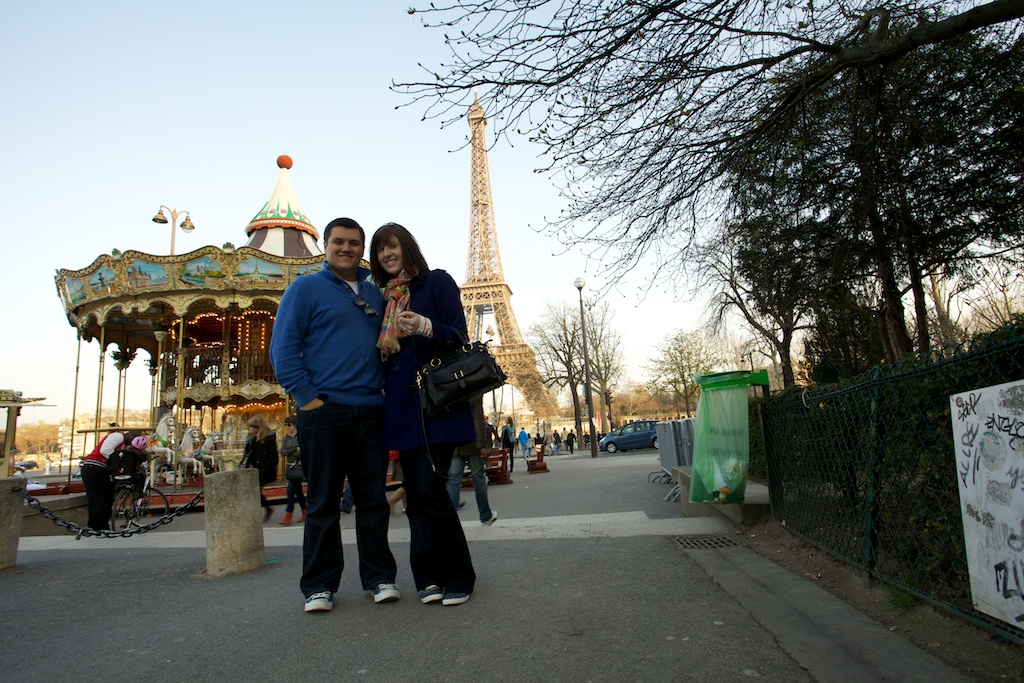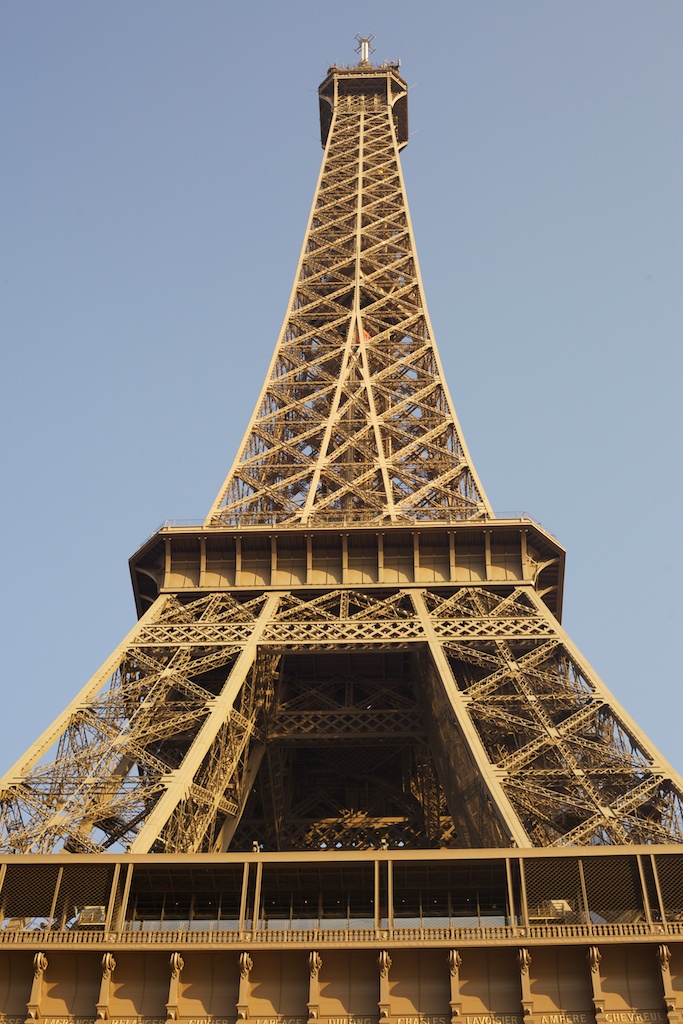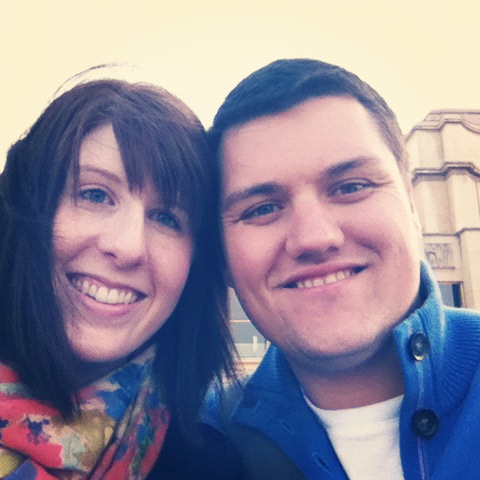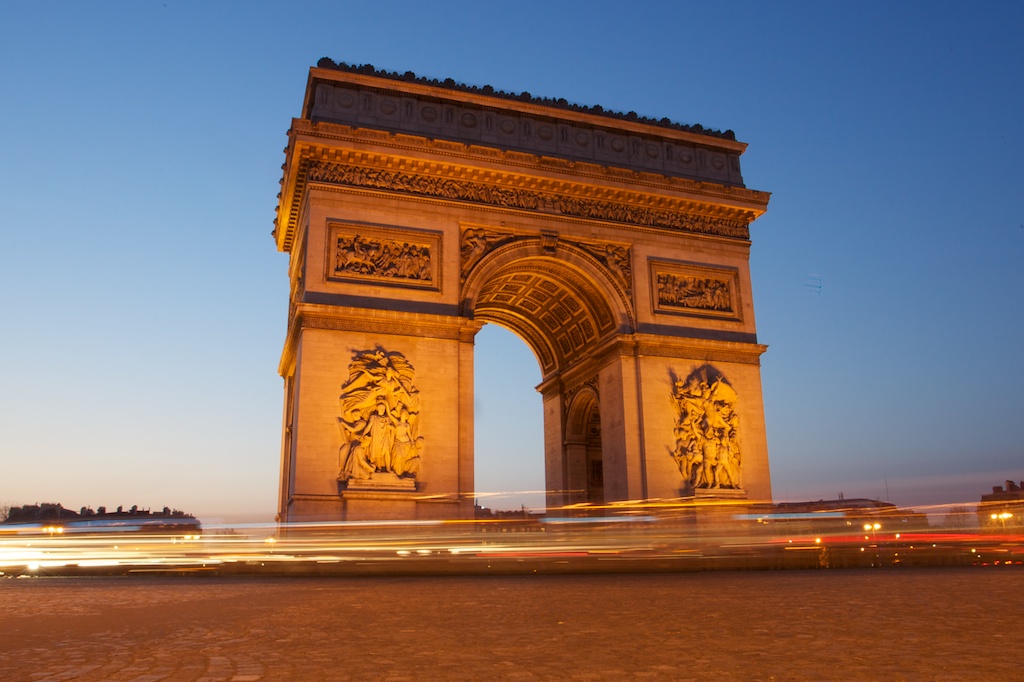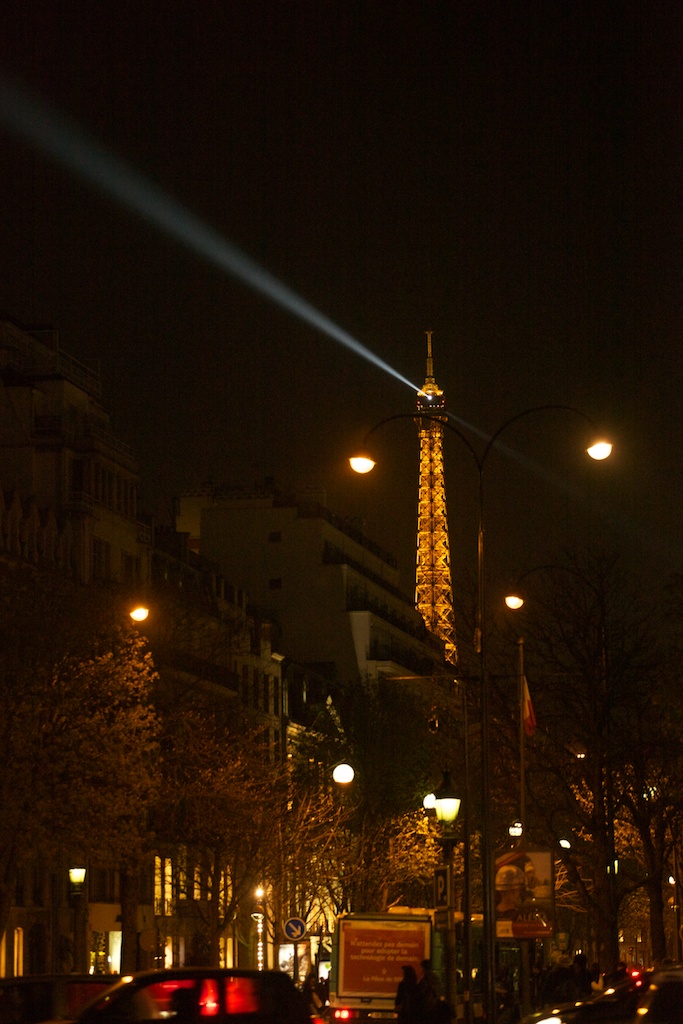 Trip Info:
What I wore: Banana Republic dark flare denim, Zara navy trench, H&M orange and white stripe long sleeve t-shirt, J. Crew watercolor scarf, polka dot Keds for Madewell shoes, Dooney & Bourke handbag
Where we Stayed: Hotel le Notre Dame
What we flew to Paris from Marrakech: EasyJet
Headed to Paris?
Check out our Paris Travel Guide in the Land of Marvels Shop for only $5!