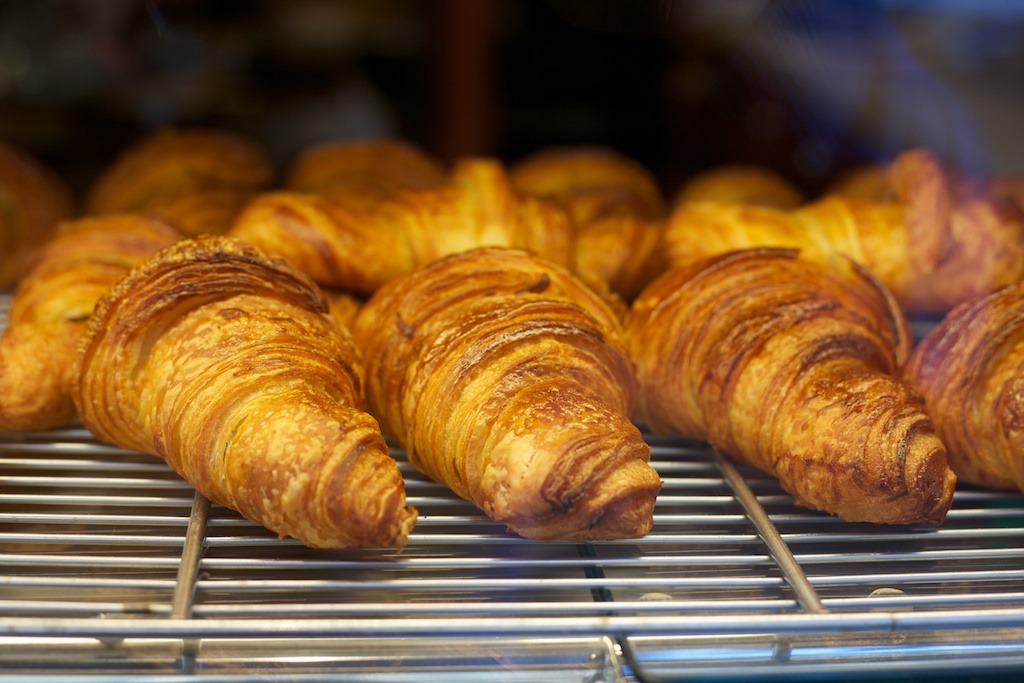 Paris in the springtime is unlike any other time of year and there was almost an air of freshness, in the people, in the trees, in the whole feeling of the city. We happened to spend a few days in Paris as great warm weather rolled in and everybody was so enjoying the sunshine and the 70 degree weather that it made the whole city come alive, made it even more magical than usual.
We started our second day in Paris this time at our favorite boulangerie for breakfast croissants and pain au chocolat which is becoming a nice tradition. Saint Martin boulangerie is on the Ile St. Louis (a small island in the middle of the Seine River and houses some of the oldest buildings in all of Paris) and is a tiny little bakery that serves some of the best pastries in the city in our opinion. It's a favorite of ours and we always make a visit there when we go to Paris. Just down the street from it heading back to the Left Bank is a little market that we stopped in and bought Orangina to go with our breakfast, then headed down toward St. Chappelle to have our breakfast in a little triangle shaped park. First of all there is nothing in the world like a true French croissant, nothing even compares here in the States and to sit in Paris, looking at the gorgeous white stone buildings that are hundreds of years old around you, there is nothing better in the world.
After a leisurely breakfast in the park, we headed to St. Chappelle which Nick had read about and really wanted to see. It's a little chapel built in the middle of a bunch of old palace buildings, hidden from view from the outside. But wow, nothing compares when you go inside of it. The stained glass windows went probably 50 feet up, the ceilings and walls were painted fleur di lis in gold enamel. It was incredible and apparently one of the Louis's had it built inside the old palace in Paris for his pleasure. It was absolutely gorgeous to say the least and definite must see for anybody going to Paris.
After that we did a little shopping up in the Opera district and walked through the large Apple store up there, always a must for Nick. Then we jumped back on the Metro and within minutes were back on the Left bank and back at our hotel. We had lunch right across the street from Notre Dame at a little brasserie. I enjoyed one my favorites, a "sandwich mixte" which is french bread, ham and cheese with chunks of butter thrown in there too. It's delicious! And Nick enjoyed a "French hotdog" which is basically a hot dog in a french bread loaf. To say the least, we quite enjoyed a leisurely lunch watching people and ending it with cafe au lait.
As we were deciding what to do for the afternoon, the weather was getting really warm and we decided to be very Parisian and enjoy the afternoon lounging in a park. So we went to Laduree on the Rue Bonaparte, picked up a box of macarons and headed to the Tuleries Gardens near the Louvre. We grabbed two lounge chairs and sat for over an hour enjoying macarons and Orangina. It truly was one of those moments that I never wanted to leave. While we were sitting there Nick asked me what my favorite thing about Paris is. It took me a moment to really think about it, as there is so much I love, but as I sat there looking around at this gorgeous setting, I realized that the single best thing about Paris for me is how I feel when I'm there, how the city makes me feel.
I have never felt the feeling I get in Paris anywhere else and I'm not even sure how to put it in words exactly but I think that everybody in their lives has pivotal moments when they figure out major parts of themselves. For me, every time I step foot in Paris, I feel like a whole part of myself is finally alive, a part of myself that doesn't exist anywhere else in the world. It's almost as if in a previous life I was from there and I'm finally coming home, like I'm finally becoming whole again.
Paris is one of those places in the world that isn't like anywhere else. It's old, reserved, sophisticated, intricate, organized. It mixes the old with the new, it has an elegance, a very "art nuveau" kind of curvy, intricate and sophisticated feeling about it. And if you watch long enough, if you look long enough at your surroundings in Paris, there are literally no words to describe what you see. Paris is everything all at once, it's exotic, it's reserved, it's elegant. It's busy, it's big, it's old. But if you take the time, if you spend a moment just taking it all in, just feeling all that exudes from the city, I find that Paris will always be like no where else and she will always hold the key to my heart.
All photos copyright Nick Nieto – NickNieto.com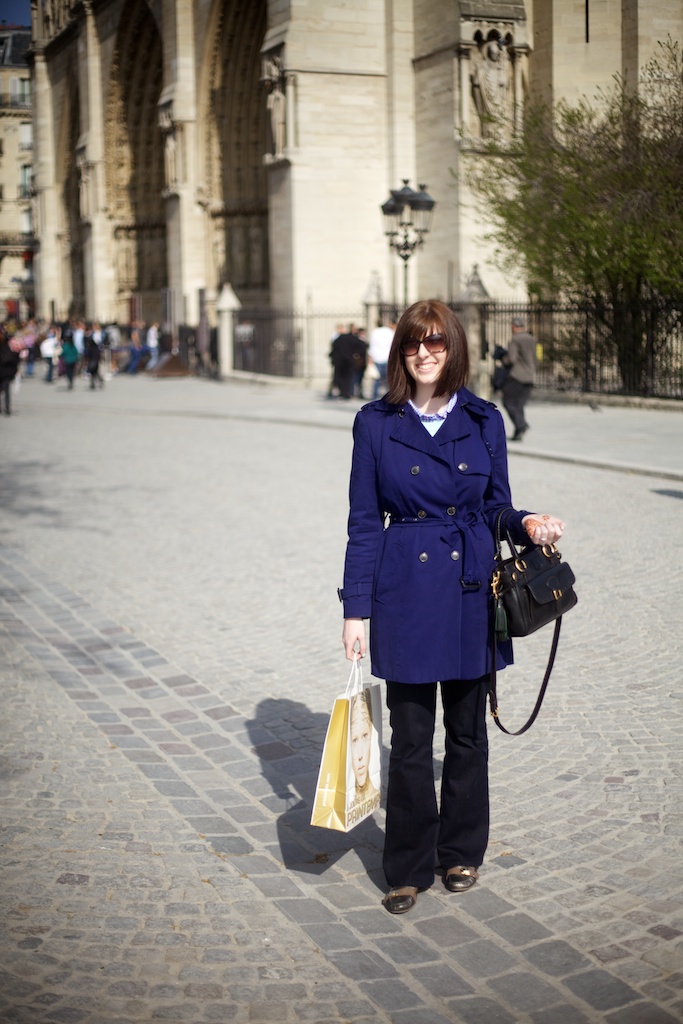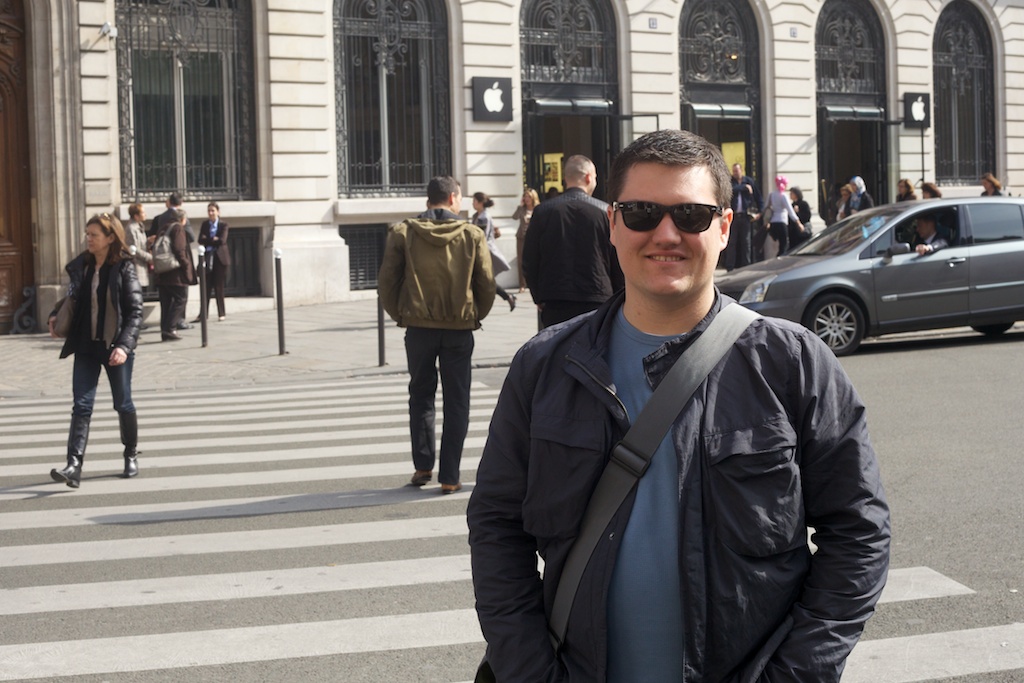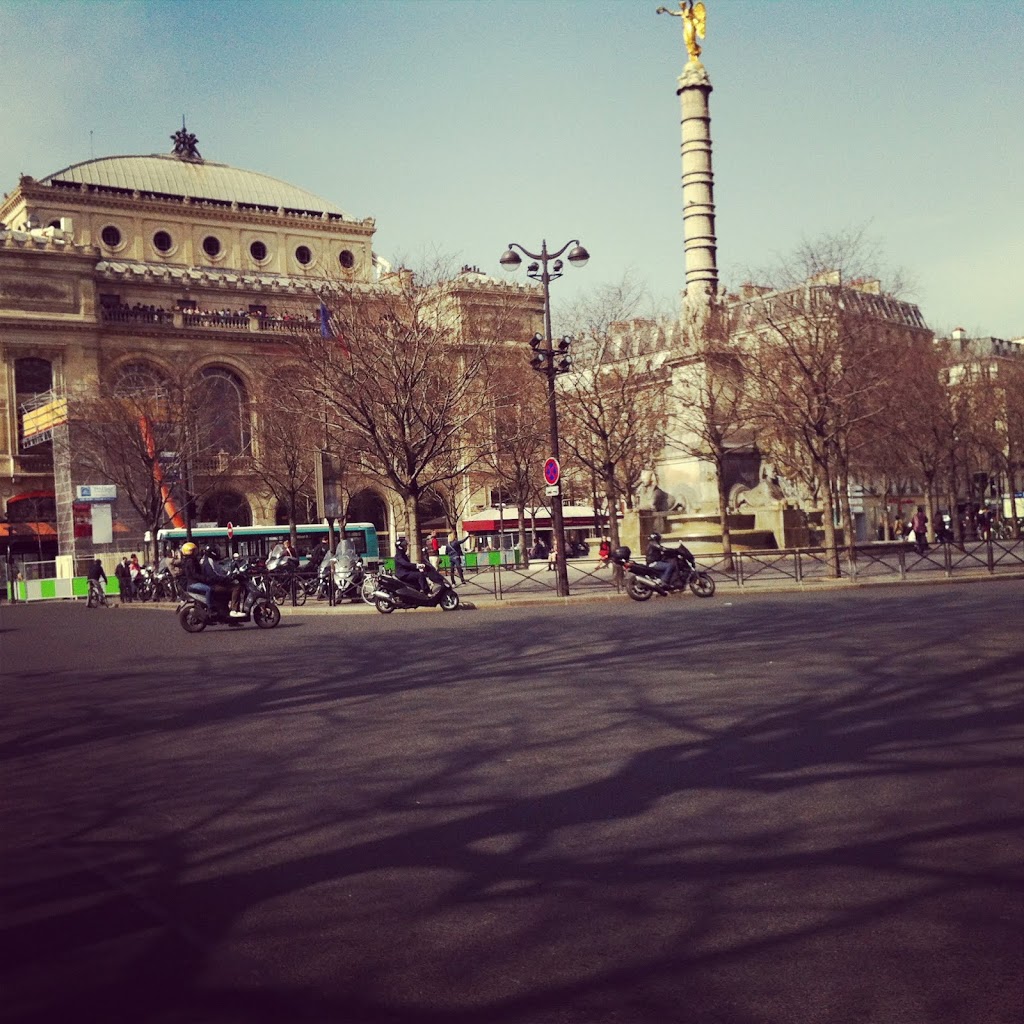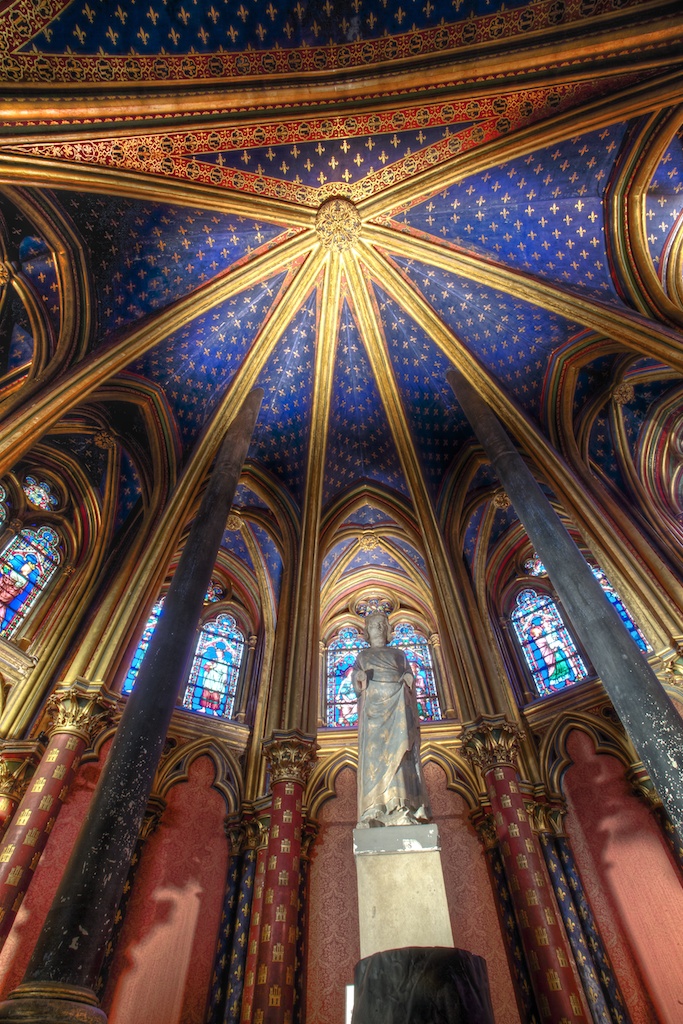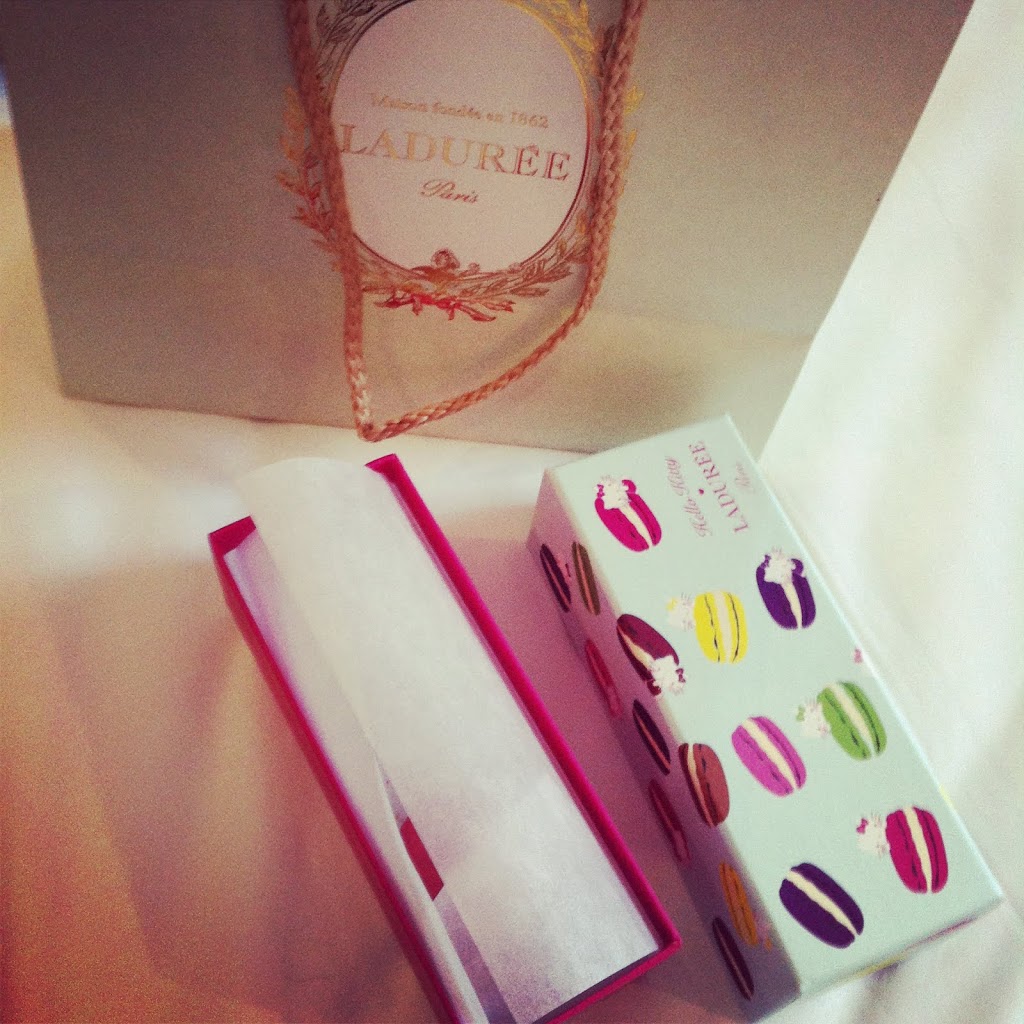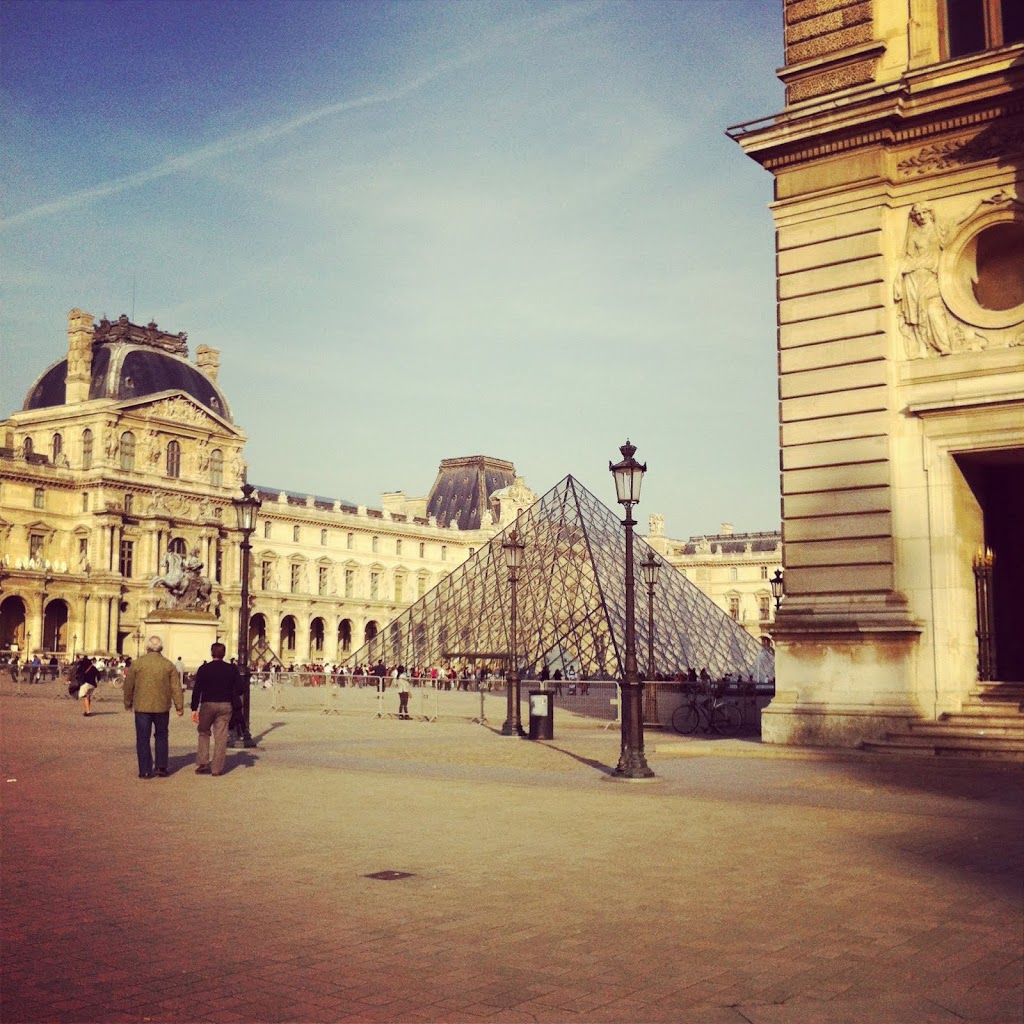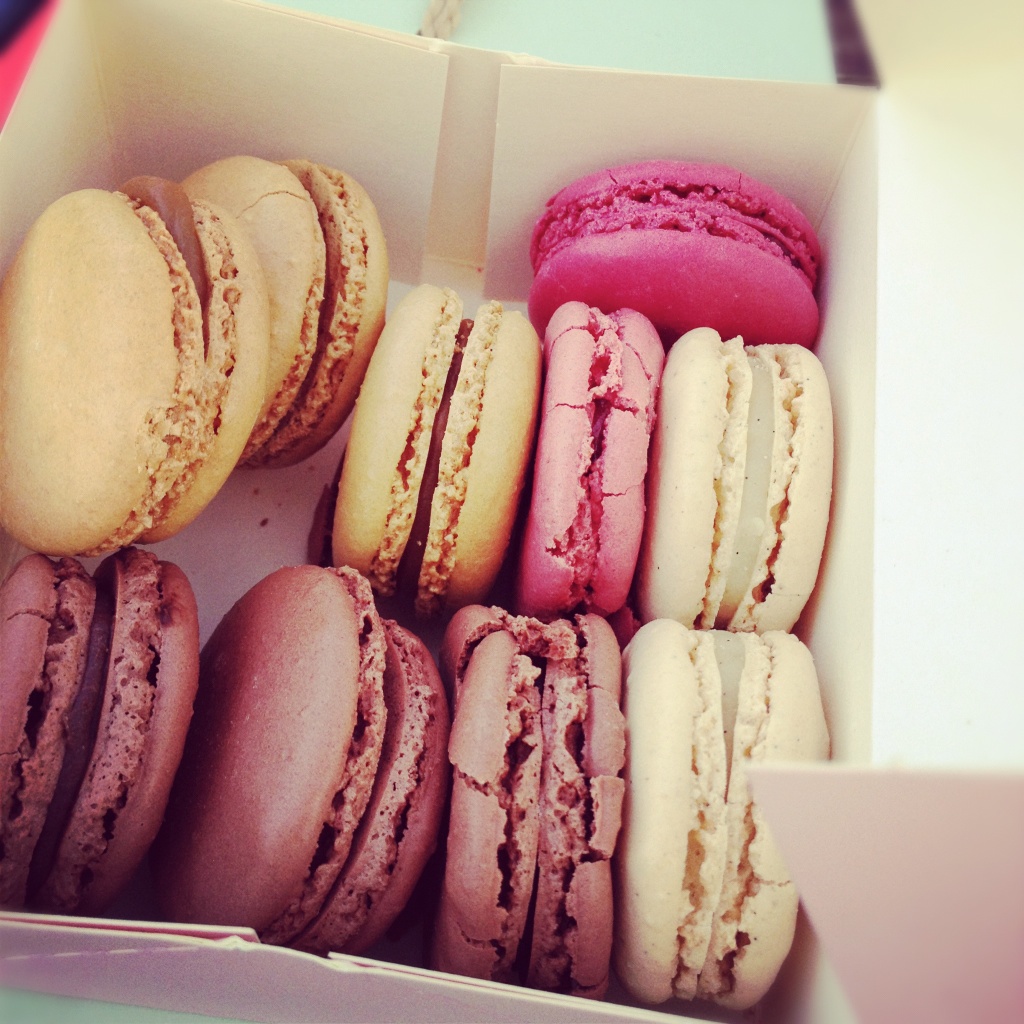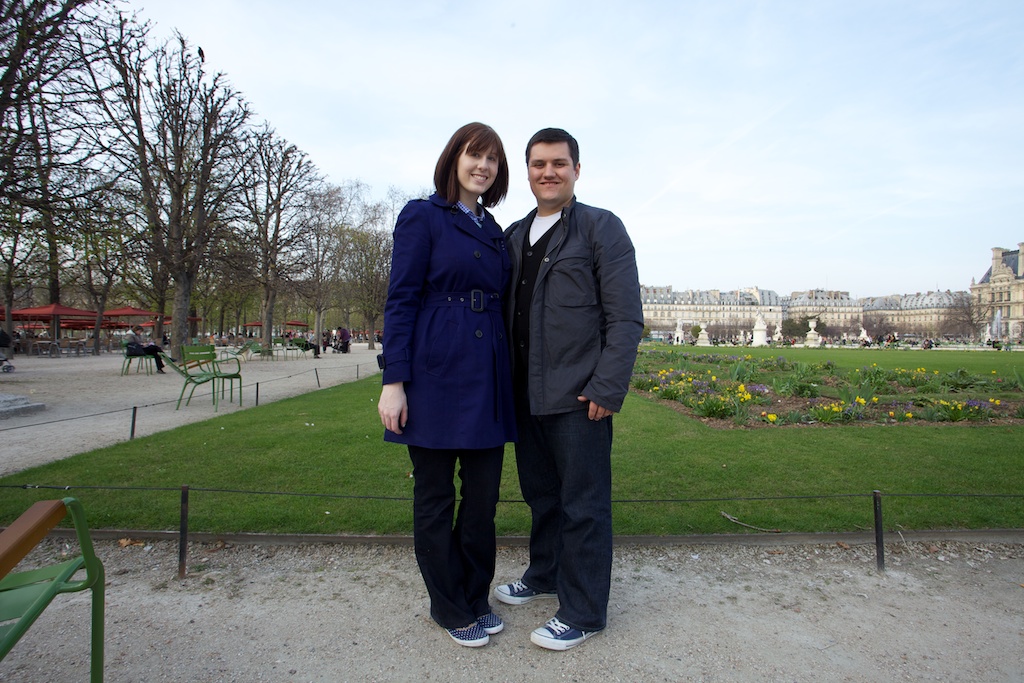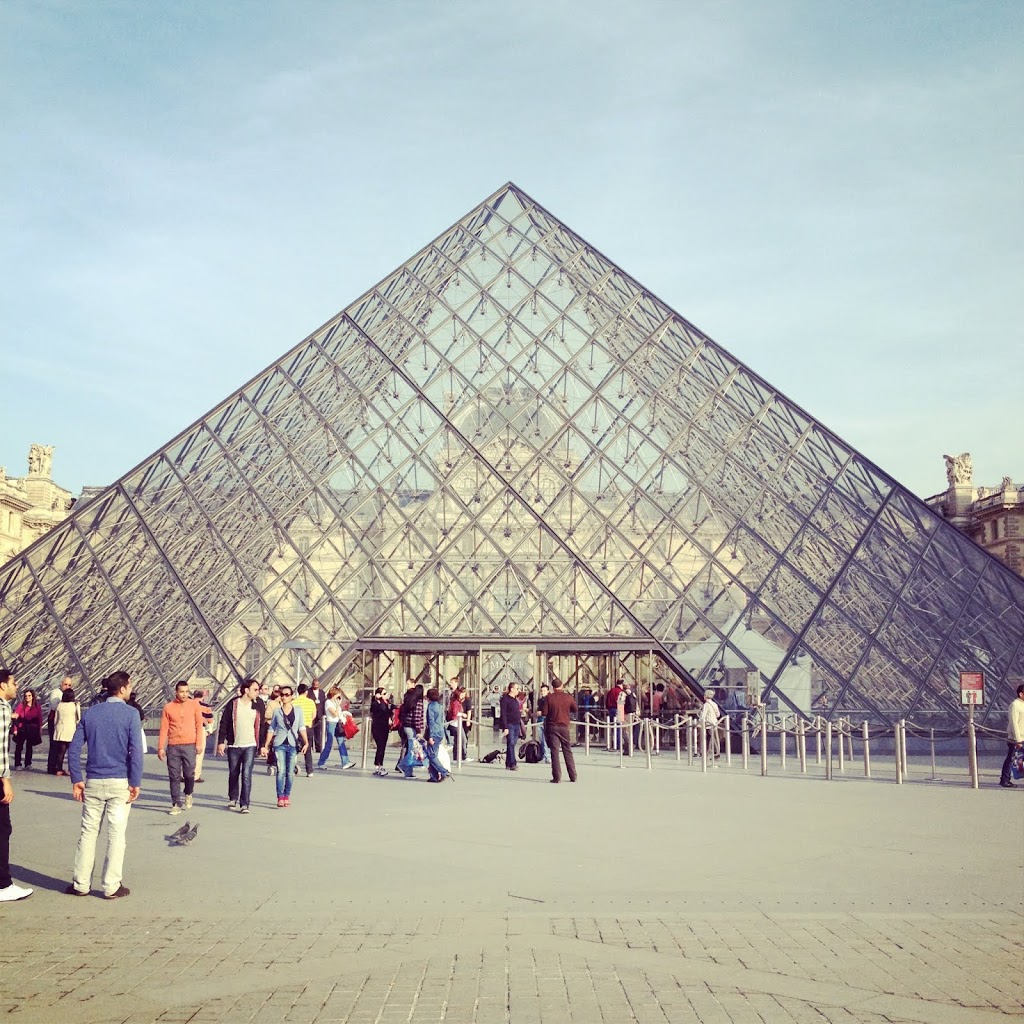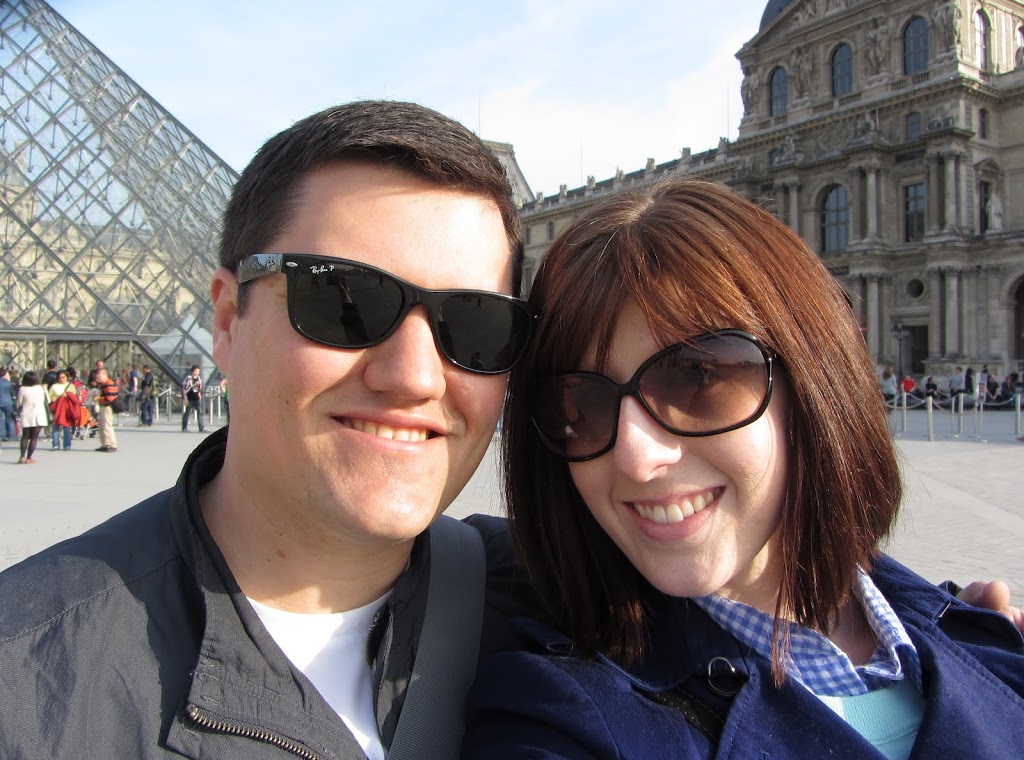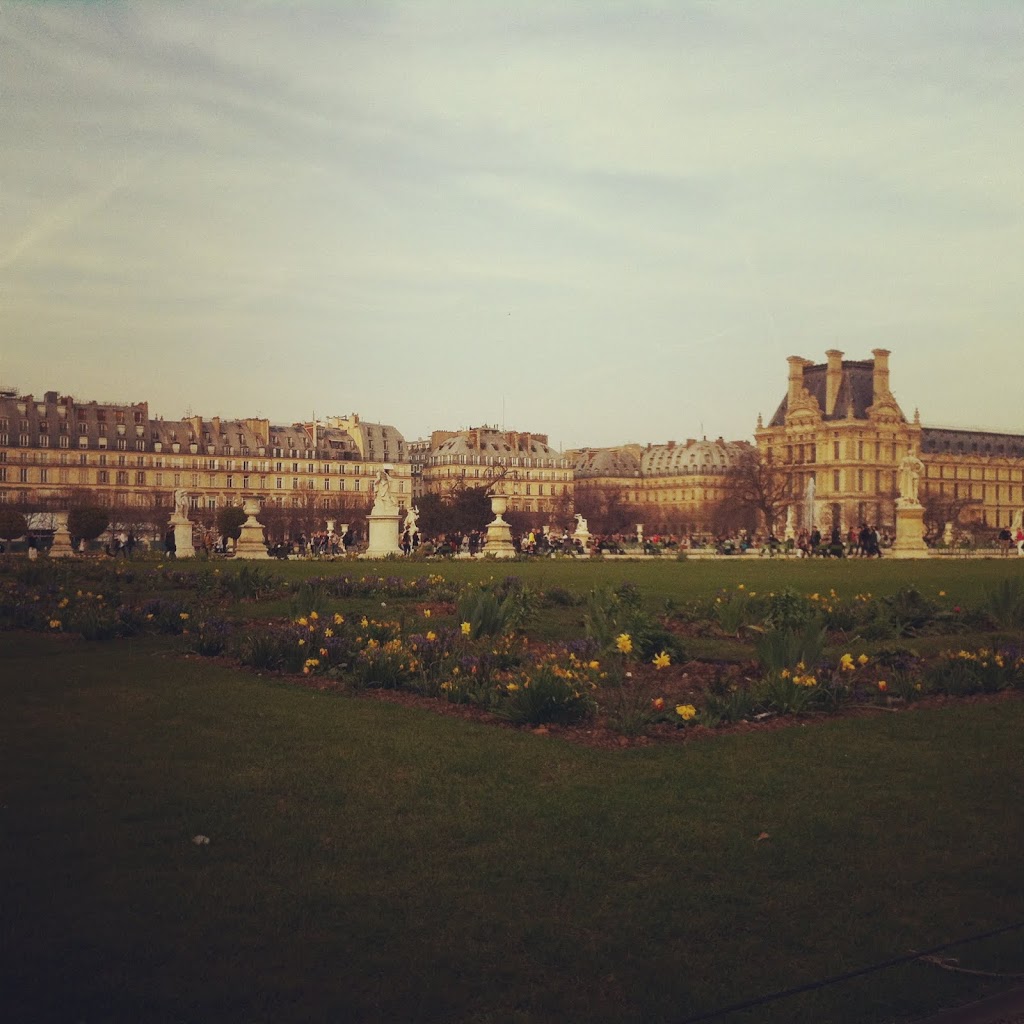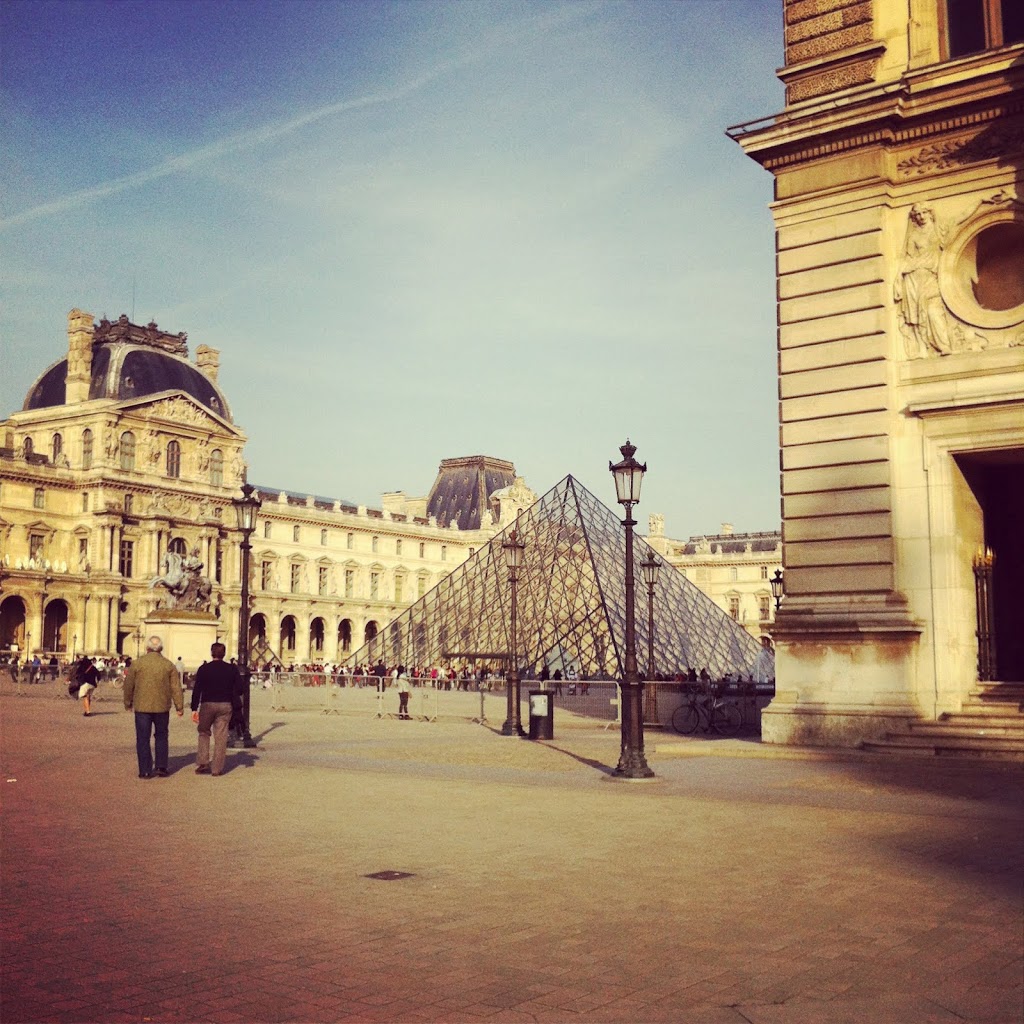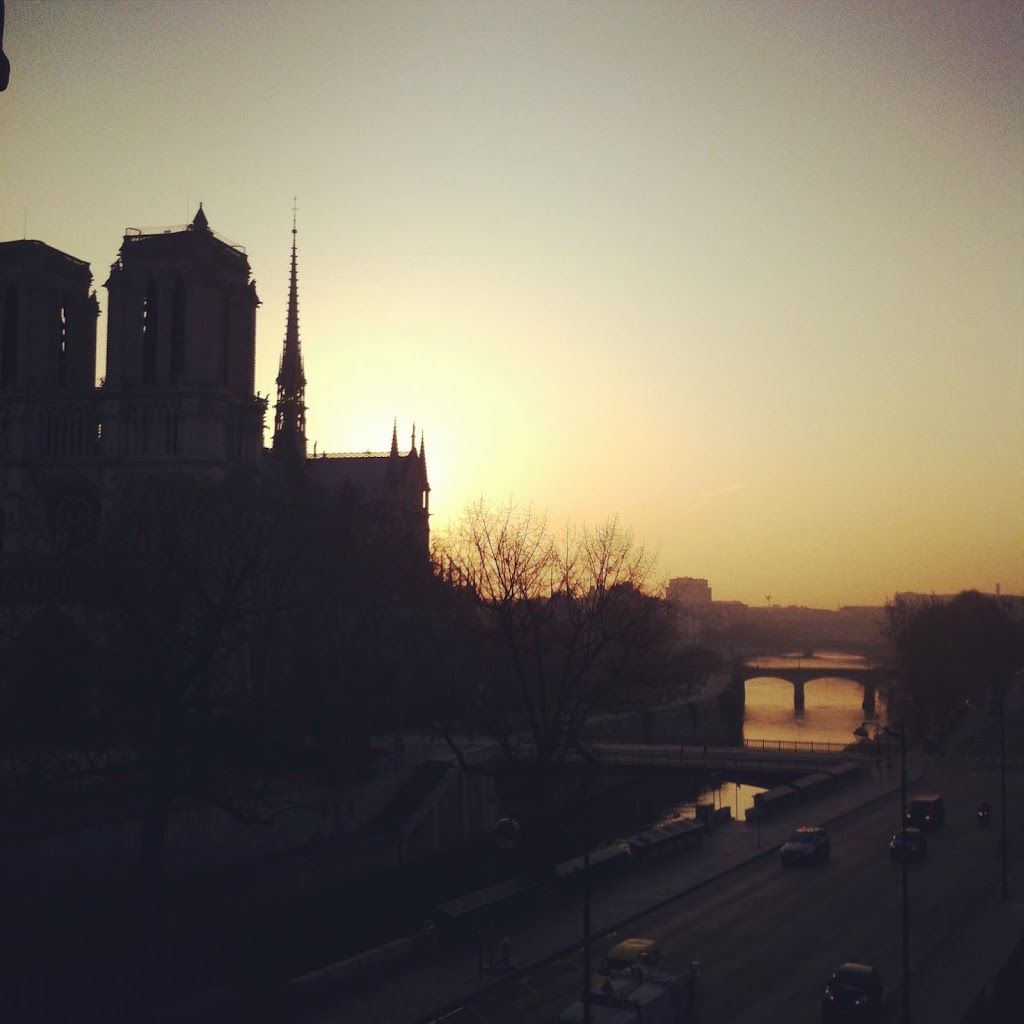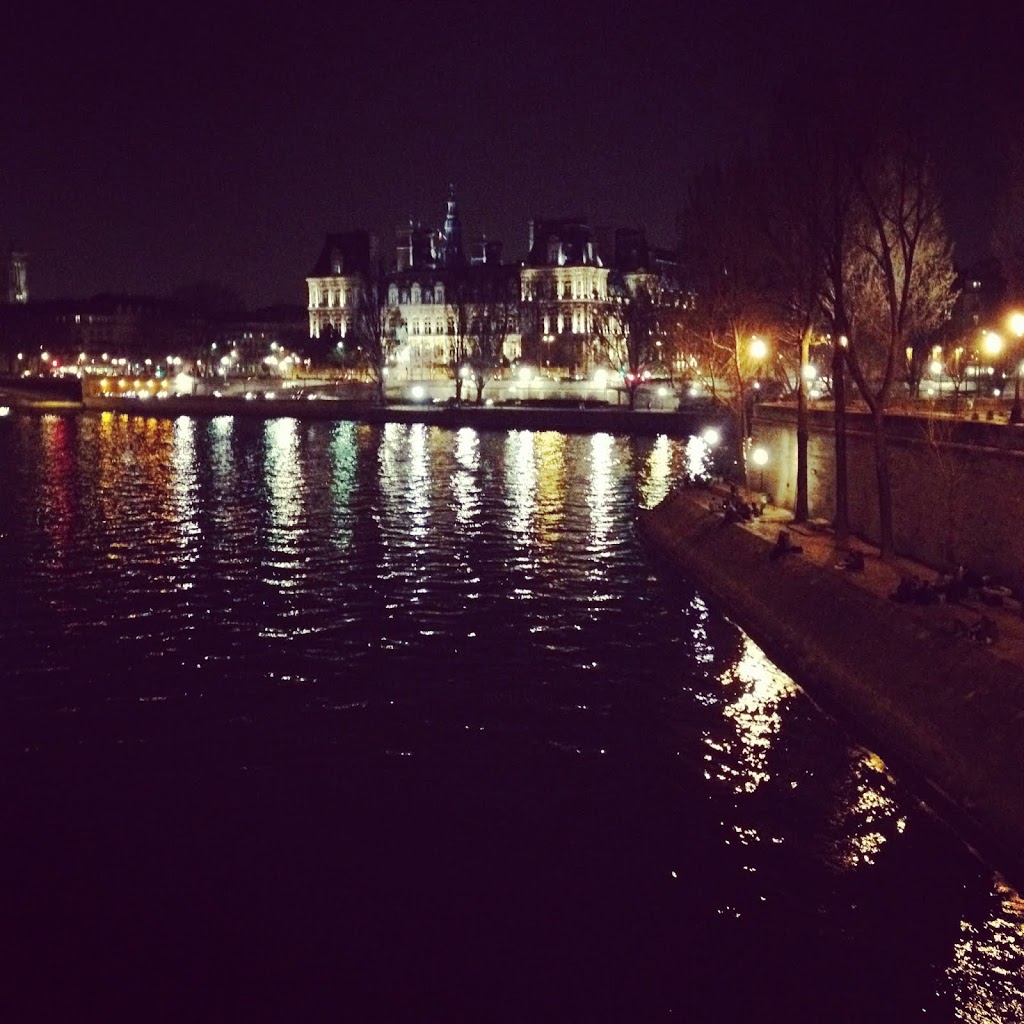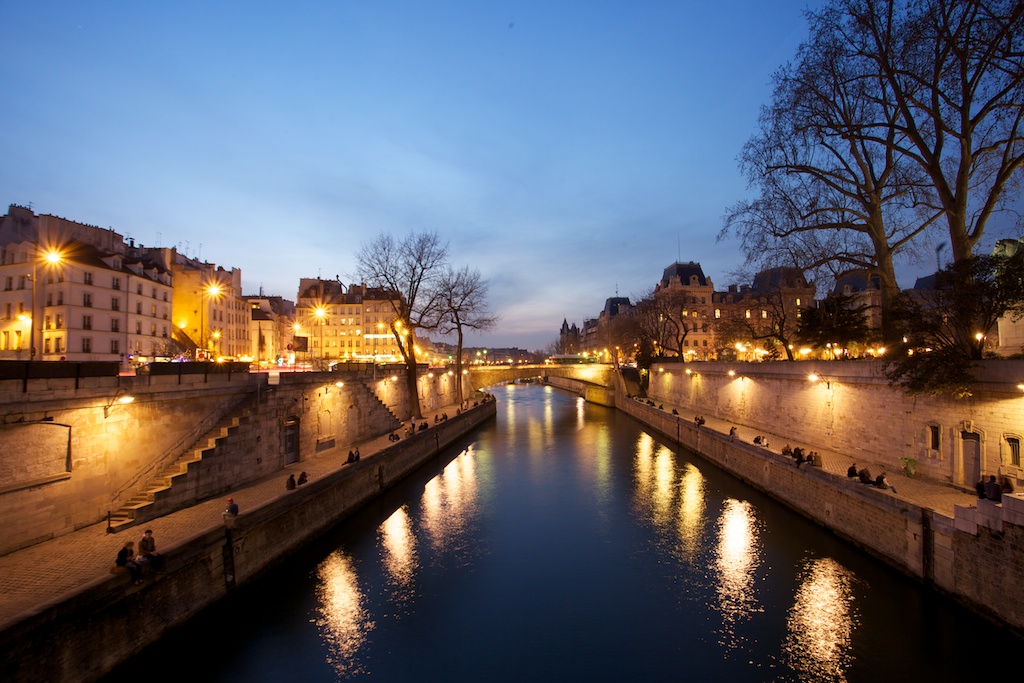 Trip Info:
What I wore: Banana Republic dark flare denim, Zara navy trench, Cole Haan gray metallic loafers, blue plaid J Crew button up shirt, J Crew mint sweater, Dooney & Bourke handbag
Where we stayed: Hotel le Notre Dame
Where we shopped: Printemps on Blvd Hausmann, Laduree on Rue Bonaparte, Saint Martin boulangerie on the Ile St. Louis
Headed to Paris?
Check out our Paris Travel Guide in the Land of Marvels Shop for only $5!